Bubblegum pink heart-shaped straws, whimsically named drinks and trendy merchandise all make for excellent social media fodder for Spce Coffee, which also just opened a new physical space in Phoenix, Arizona.
Beginning as an espresso cart and farmers market fixture in 2020, the company then opened a small walk-up coffee bar in downtown Gilbert before recently opening its first brick-and-mortar cafe. Through it all, Spce Coffee has maintained a distinct focus on social branding.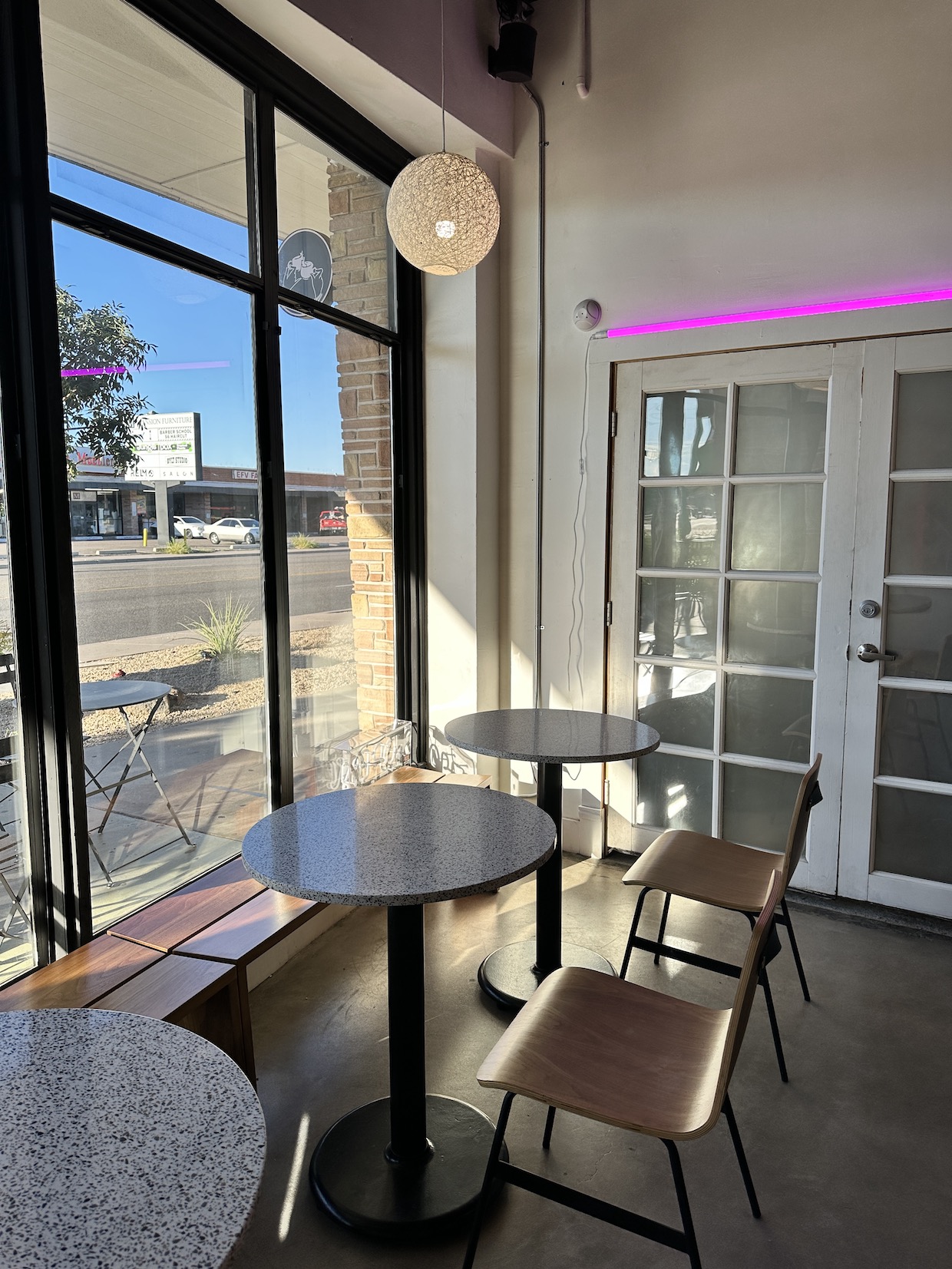 Part of that includes epic rollouts of specials tailored for each season, which Spce Coffee Owner Andy Kemp compares to an album release. The "Summer Days" menu theme, for example, dropped for this year's hot months.
"My goal with Spce is to not only educate through coffee, but to be that coffee shop that shows you can be specialty coffee and be inviting," said Kemp, adding that they want to "show that it's possible to offer good coffee, good aesthetics and good people."
Offering traditional and a range of signature options, the Spce drinks menu is specifically designed to appeal to a number of tastes.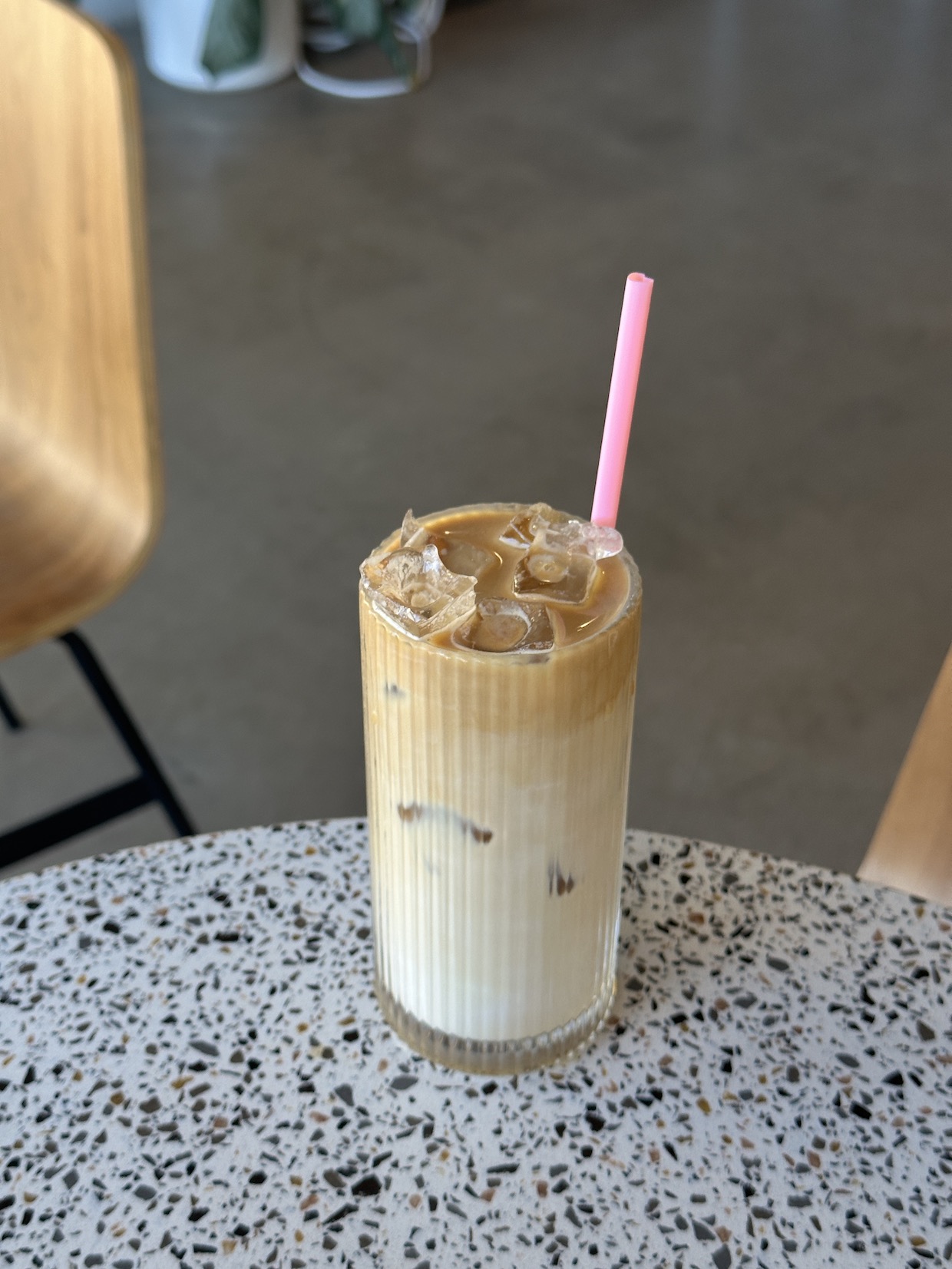 "At the core of it, [we] start with really good coffee," Kemp said. "We don't expect people to know everything about it."
Kemp has worked in the coffee industry in Arizona for 12 years. It was the pandemic of 2020 that finally inspired Kemp to branch out into entrepreneurship, despite the warnings from others about the challenges inherent to the coffee retail business.
"I kind of wanted to show people that you can make really good coffee, but you can also do it on a level where the aesthetics match as well," Kemp said. "In Arizona, at the time, shops were either really pretty [with] not amazing coffee, or vice versa."
Even before the brick-and-mortar shop, the brand's name was chosen to create a sense of physical atmosphere and home.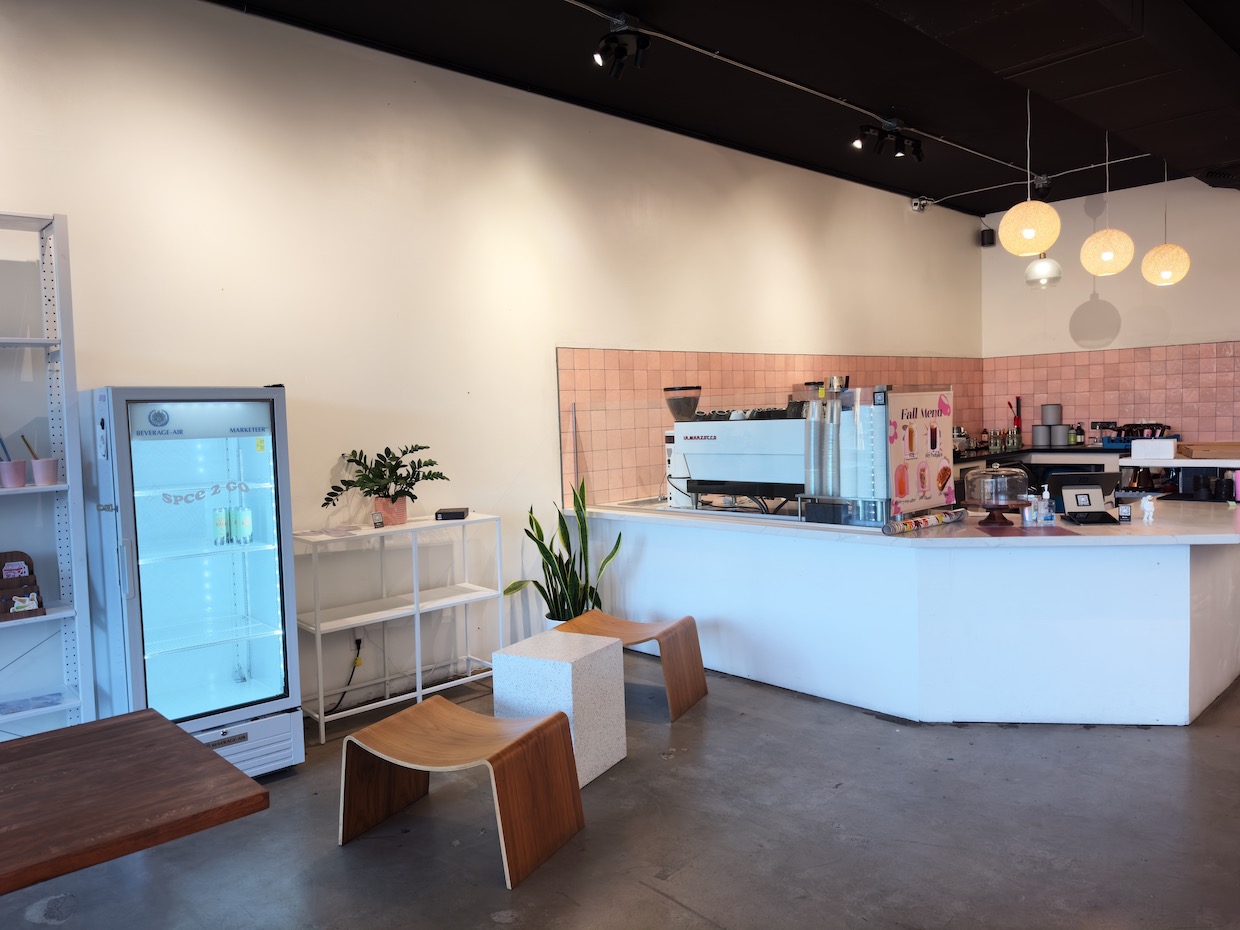 "Coffee shops mean the world to me," Kemp said. "It's my safe place, better than being home. If I love coffee shops, what's one word that someone who also loves them would call a place like that? Space."
Kemp said one of the most popular items on the menu is the Rosie Girl, an all-season floral-infused vanilla latte with oat milk as well as the characteristic pink strawberry chai. Both of those drinks also come in ready-to-drink bottles. The shop also offers food items like avocado toast and matcha waffles.
Spce Coffee currently roasts and packages its own beans through a relationship with Phoenix's Xanadu Coffee Company, although the new Spce shop was designed to house a roastery. While that remains a short-term goal, Spce is also transforming the space next door into a full-blown bakery.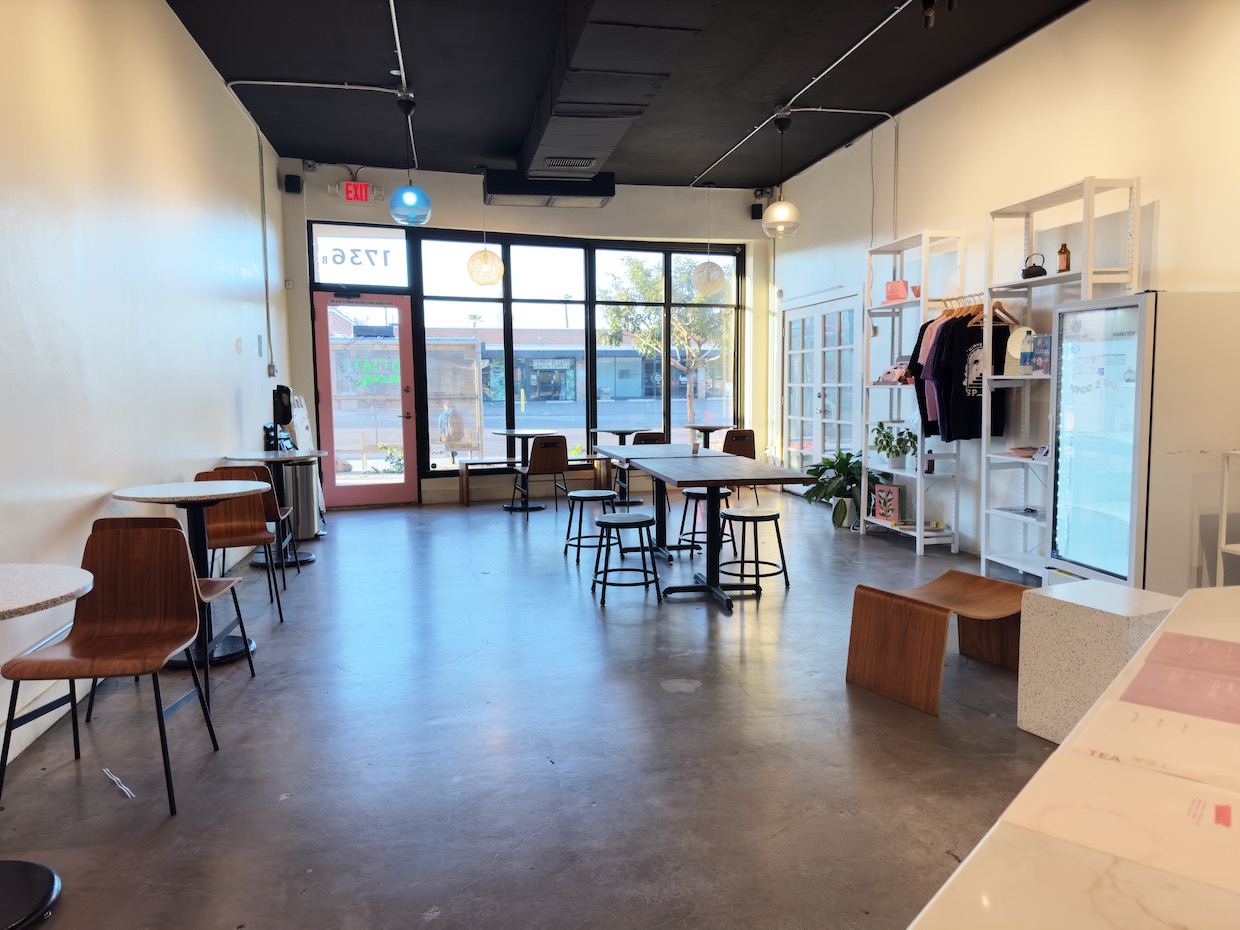 "Taking it a step further, we want to do really specialty baked items, like yes we do a croissant, but also different flavors for the croissants," Kemp said. "Traditionally, people come in for the coffee, but they'll also come in for the baked goods."
In addition to the Phoenix shop, Spce Coffee still serves up coffee under an on-brand pink tent at the Gilbert Farmers Market on weekends under the moniker Spce 2 Go.
---
Spce Coffee is located at 1736 E McDowell Road in Phoenix. Tell DCN's editors about your new coffee shop or roastery here.
Libby Allnatt
Libby Allnatt is a writer with a passion for trying new coffee shops. She lives in Salt Lake City, Utah.