Beans stemming back to a coffee farm in Jinotega, Nicaragua, are now freshly roasted and brewed in downtown Orlando, Florida, at the colorful roastery cafe of Stemma Craft Coffee.
The coffee shop, which held its grand opening last week, showcases beans from the farm network that is now in its fourth generation of Blandon family operation.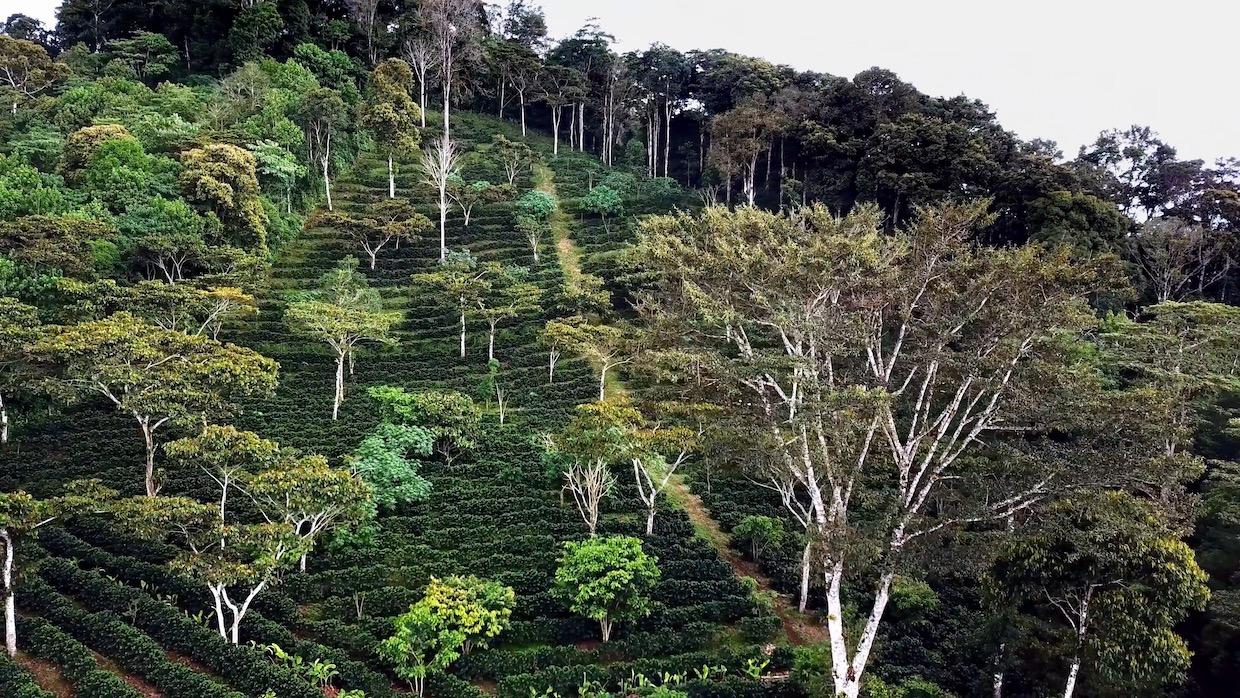 In Orlando, head roaster Aizhak Nensey's work on a vivid blue Diedrich IR-5 roaster is visible through a glass door and windows, while the work of baristas behind the lively terrazzo bar is focused on a white 3-group Victoria Arduino Eagle One espresso machine and Mythos grinders, Modbar counter-mounted pourover modules and a batch brewer made by Wilbur Curtis.
Around the rest of the roughly 1,630-square-foot total space is a vivacious combination of materials, shapes and colors, combining midcentury modern aesthetics with reminders of the owners' Nicaraguan connections.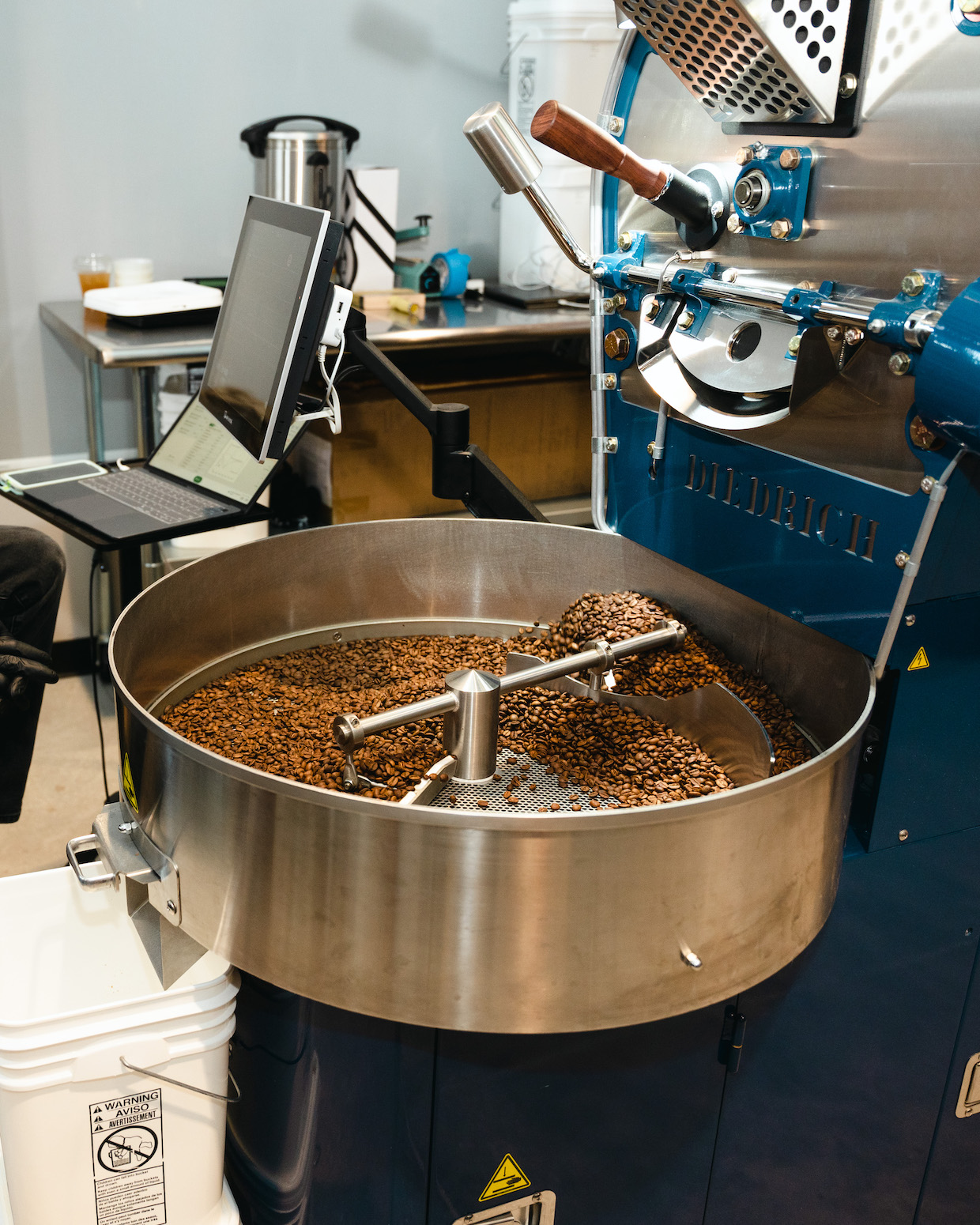 "We consider ourselves 'seed to cup' because we grow, import, roast and freshly brew every day," Stemma Craft Coffee CEO and Co-Founder Rebecca Maria Blandon told Daily Coffee News. "We hope that people appreciate the coffee process as much as we do and always feel welcomed when they walk through our doors."
Blanca Goldberg of White Gold Interiors collaborated on the shop's modern furniture and lighting, natural wood shingled accent walls and cushion-lined circular nook that amount to what Blandon described as "a modern twist with Latin flare," while murals depict coffee's journey from Nicaraguan soil to Floridian cups.
"Our vision was to be anything but minimalistic," Blandon told DCN. "We wanted to bring our Latin culture to the interior design. From our espresso bar to our walls to our chairs, it is all different colors but feels right, giving our third wave coffee shop an oasis, loungey feel."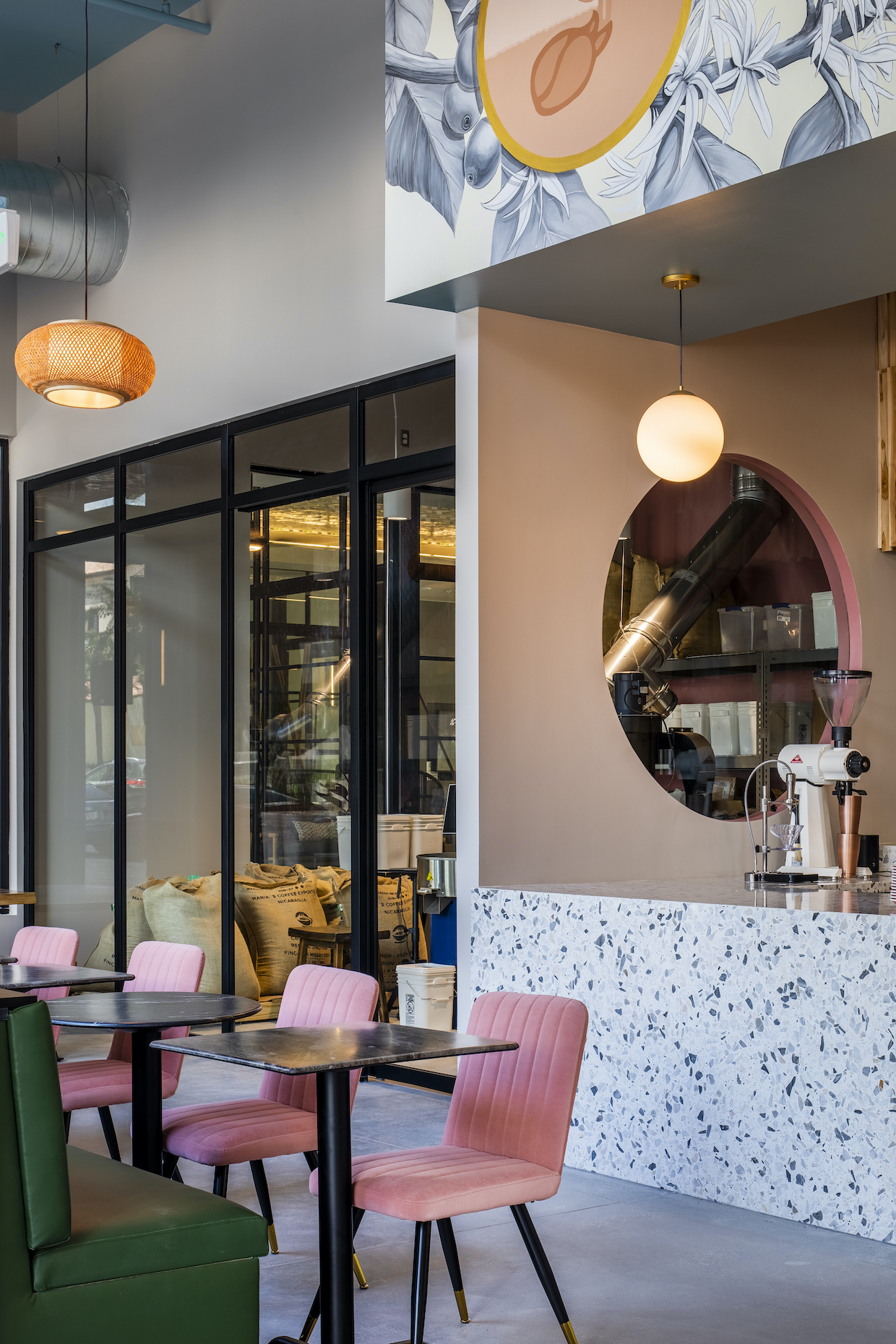 In addition to pastries sourced from local Orlando bakeries, head chef Leandro Rocchetti reinforces the Nicaraguan connection with a menu of fresh and elevated options like sandwiches with chimichurri mayo, toasts on bread baked in-house and homemade empanadas and alfajores.
Stemma's owners in Orlando also communicate daily with Marvin Perez, administrator of the family's farm in Nicaragua. As a licensed importer, Stemma is able to bring in its coffees from Nicaragua with no intermediaries, while turning to Clearwater-based importer Yellow Rooster Coffee for additional green coffees from Colombia and Peru.
"My mom makes trips to Nicaragua to visit the farm every couple of months," Blandon said. "We grow caturra, maracaturra, bourbon, castillo, etc. We have been generally doing the washed process for four generations, but we're currently also experimenting with the honey and natural process."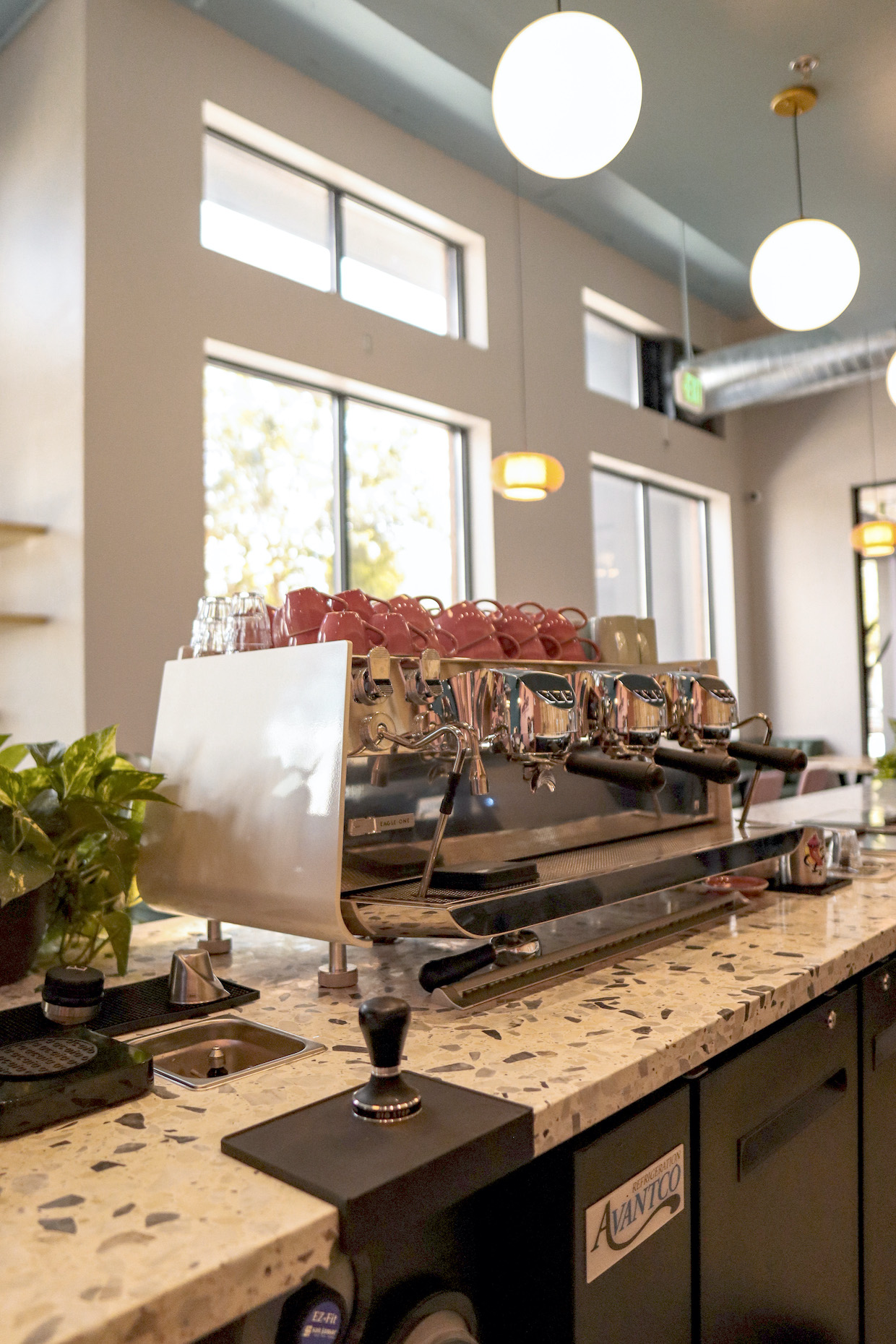 As Stemma settles into its first shop, the company also plans to launch direct-to-consumer online sales, as well as wholesale operations.
---
Stemma Craft Coffee is located at 328 N Orange Ave. in Orlando. Tell DCN's editors about your new coffee shop or roastery here.
Howard Bryman
Howard Bryman is the associate editor of Daily Coffee News by Roast Magazine. He is based in Portland, Oregon.