Welcome to DCN's Weekly Coffee News! Keep up with all the latest stories by subscribing to DCN's twice-weekly newsletter, featuring breaking coffee industry news and fresh coffee job listings.
Fetco to Launch Sales of Award-Winning Baby Hardtank Cold Brew Machine
Illinois-based commercial coffee equipment maker Fetco has announced an official partnership for manufacturing and distribution with Polish specialized equipment maker Hardtank. Fetco plans to begin taking orders for Baby Hardtanks in early 2023. DCN first featured the Hardtank equipment in 2021, while a related countertop dispensing system won a Best New Product award at the World of Coffee event this year.
Advanced Home Brewer Bruvi Makes Official US Launch
The Bruvi single-serve home coffee system made its official United States launch this week following four years of product development and investments. Designed to meet SCA Gold Cup standards at the push of a button, the wi-fi-enabled system uses proprietary B-pods for single-cup brews, and the company said it will soon also release a reusable B-pod. The Los Angeles-based startup behind the brewer has raised more than $10 million to this point.
Reuters Reports a Spike in Contract Defaults from Brazilian Producers
Citing anonymous sources, lawyers and court documents, news agency Reuters has reported a spike in defaulted coffee contracts among producers in Brazil. According to one lawyer, at least 50 lawsuits have been filed on behalf of green coffee traders alleging breaches of futures contracts as green coffee prices have surged in Brazil.
Five Candidates Named for Coffee Technicians Guild Leadership Council
The Coffee Technicians Guild of the Specialty Coffee Association has named five candidates for five open spots in the forthcoming Leadership Council election. The candidates are Shad Baiz, Philipp Mayr, Nate Hull, Brady Butler and Anastasia Chovan. Write-in candidates can be nominated for the ballot until Wednesday, Nov. 16.
NC Coffee Company Files Consumer Protection Complaint Over Starbucks Dark Roast
The New York Post has reported that a North Carolina coffee roasting company called Puroast has filed a complaint with the state's Department of Justice Consumer Protection Division alleging that a Starbucks' Dark French Roast coffee product contains more ingredients than merely the coffee listed. According to the complaint, laboratory testing commissioned by the company found slightly more potassium in the coffee product than it found in competing brands, which Puroast says constitutes supplemental potassium as an ingredient. In a statement to the Post, a Starbucks representative said the claim is without merit.
Scooter's Coffee Relocates Nebraska Headquarters
Omaha-based coffee roaster, retail chain and franchisor Scooter's Coffee has relocated its Omaha, Nebraska, headquarters into a 101,004-square-foot office complex on Miracle Hills Drive. The company, whose retail reach has grown exponentially over the past decade through franchising and drive-through models, plans to have nearly 1,000 stores by 2024.
Chamberlain Coffee Taps Former Red Bull Marketer as New CMO
Former Red Bull and Carvana branding and marketing manager Liz Ahern has been named the Chief Marketing Officer for the direct-to-consumer coffee company Chamberlain Coffee. The company already has a highly influential brand ambassador in founder Emma Chamberlain, a famous social influencer. The company closed a $7 million funding round in August.
The Human Bean Raises 435,000+ to Fight Breast Cancer
Oregon-based coffee chain The Human Bean raised more than $435,000 for local breast cancer foundations on Friday, Oct. 21, in its 17th Coffee for a Cure campaign. The amount represents a record high in the history of the campaign.
Starbucks Opens First Store in Laos
Starbucks Southeast Asia licensed partner Coffee Concepts Limited has opened the first Starbucks store in Laos, in the capital city of Vientiane. The opening represents Starbucks' 15th market in the Asia Pacific region, and its 84th market globally. Coffee Concepts Limited operates more than 900 Starbucks stores in the Hong Kong and Macau regions, Vietnam, Cambodia, Singapore and Thailand.
Researchers Make 'Lamprey Coffee' to Study Alarm Cues
When a sea lamprey's skin is abraded, its body sends out a liquid "alarm cue" to alert other lampreys of danger. As reported in this video by Scientific American, some researchers are making what they're calling "lamprey coffee" to extract and study the alarm cue in order to explore management potential for the invasive species. Said Michigan State University researcher Kandace Griffin, "It's like we're making coffee. You're passing a hot liquid over a solid and making lamprey coffee."
In Case You Missed It
Here are some of DCN's top stories from the past week…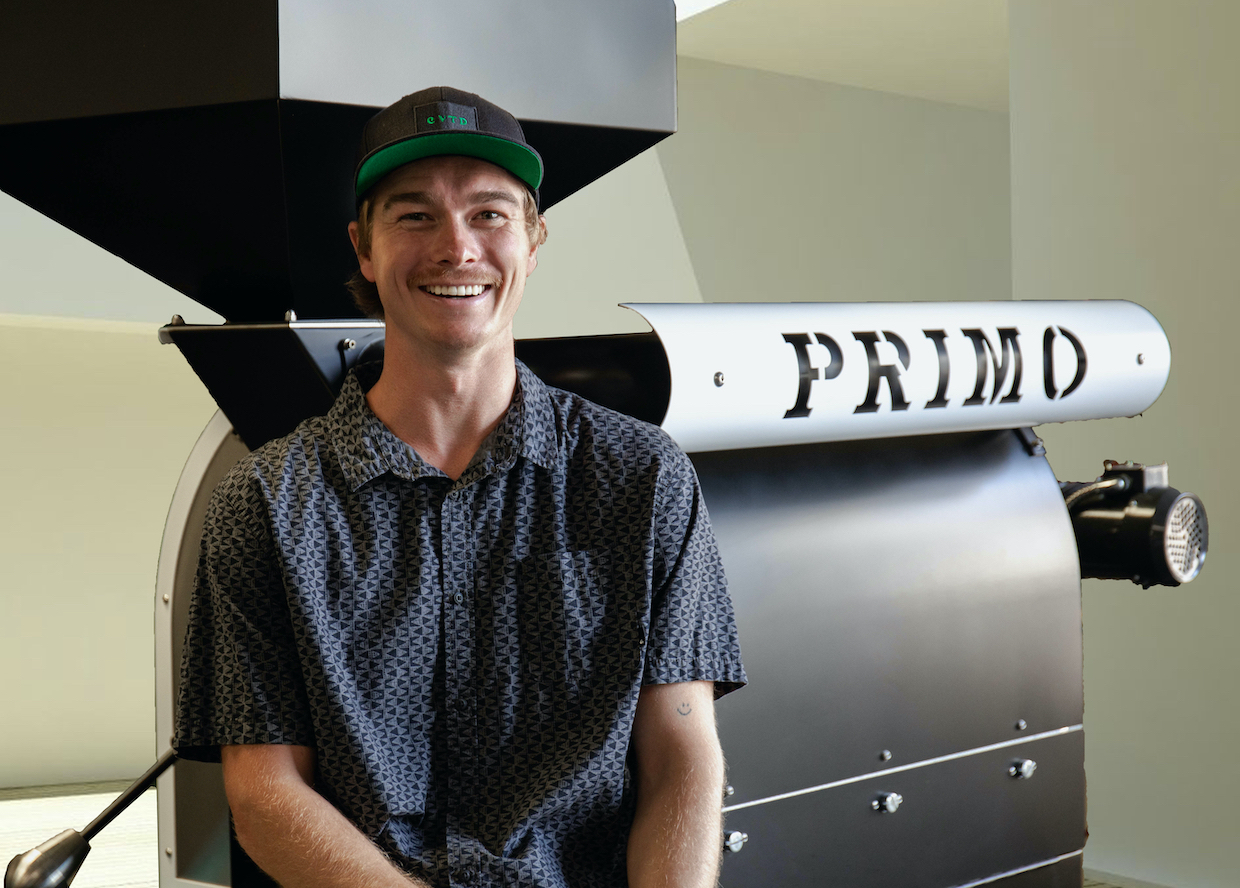 California Manufacturer Primo Roasting Equipment is Reborn
With a new owner and a fresh line of machines under the Xr series name, California-based roaster manufacturer Primo Roasting Equipment has entered its second life… Read more
Study: Caffeine Consumption During Pregnancy Leads to Slightly Shorter Children
Exposure to caffeine in the womb, even in amounts lower than currently accepted United States guidelines, may lead to reduced height in childhood… Read more
Kribi Coffee Continues Growth from Cameroon to Chicagoland
With coffee operations in Cameroon, a vertically integrated coffee company called Kribi Coffee has opened its second roastery and cafe, in Oak Park, Illinois… Read more
Nostalgia Coffee Looks to the Future with New Cafe, Brew Bags and Office Growth
The good old days are just dawning for Nostalgia Coffee Roasters as the LGBTQ-owned San Diego coffee company puts the finishing touches on its first brick-and-mortar coffee shop… Read more
Rainmaker Storms Into Zero-Bypass Brewing with the Drobi One
Adding to a rapidly growing list of "zero bypass" manual pourover brewers hitting the coffee equipment market is the Drobi One, a manual brewer from Korea and New York-based startup Rainmaker… Read more
Fairtrade Unveils Living Income Reference Price for Ugandan Coffee
Fairtrade International has unveiled a living-income reference price for arabica coffee in Uganda, part of a broader effort to boost incomes for smallholder coffee farmers throughout the coffee-growing world… Read more