Having found firm footing over the past eight years throughout Minnesota's Twin Cities, the company formerly known as Bootstrap Coffee Roasters is writing a new chapter with a fresh brand and name: Backstory Coffee Roasters.
"The [original] name was chosen from both the desire to celebrate the intentionality and hard work that it takes to produce great coffee, and as a nod to how we started as a small, scrappy startup company," Backstory Coffee Roasters Owner Micah Svejda told Daily Coffee News. "But in addition to this, great coffee also requires collaboration and connection between the many hands that contribute to it. Moreover, after eight years we really weren't that small, scrappy startup any longer. We had really, truly outgrown the name."
The new brand is fully reflected in Backstory's original original St. Paul roastery cafe, and in the company's online and wholesale channels. It's also come to life through a new Backstory retail bar in Minneapolis.
The bar sits within an approximately 300-square-foot open area within the modern industrial lobby of The Duffey apartment building in Minneapolis's North Loop. Backstory asserts itself within the communal space a gold tree logo behind the bar and a customized green case for its La Marzocco KB90 espresso machine.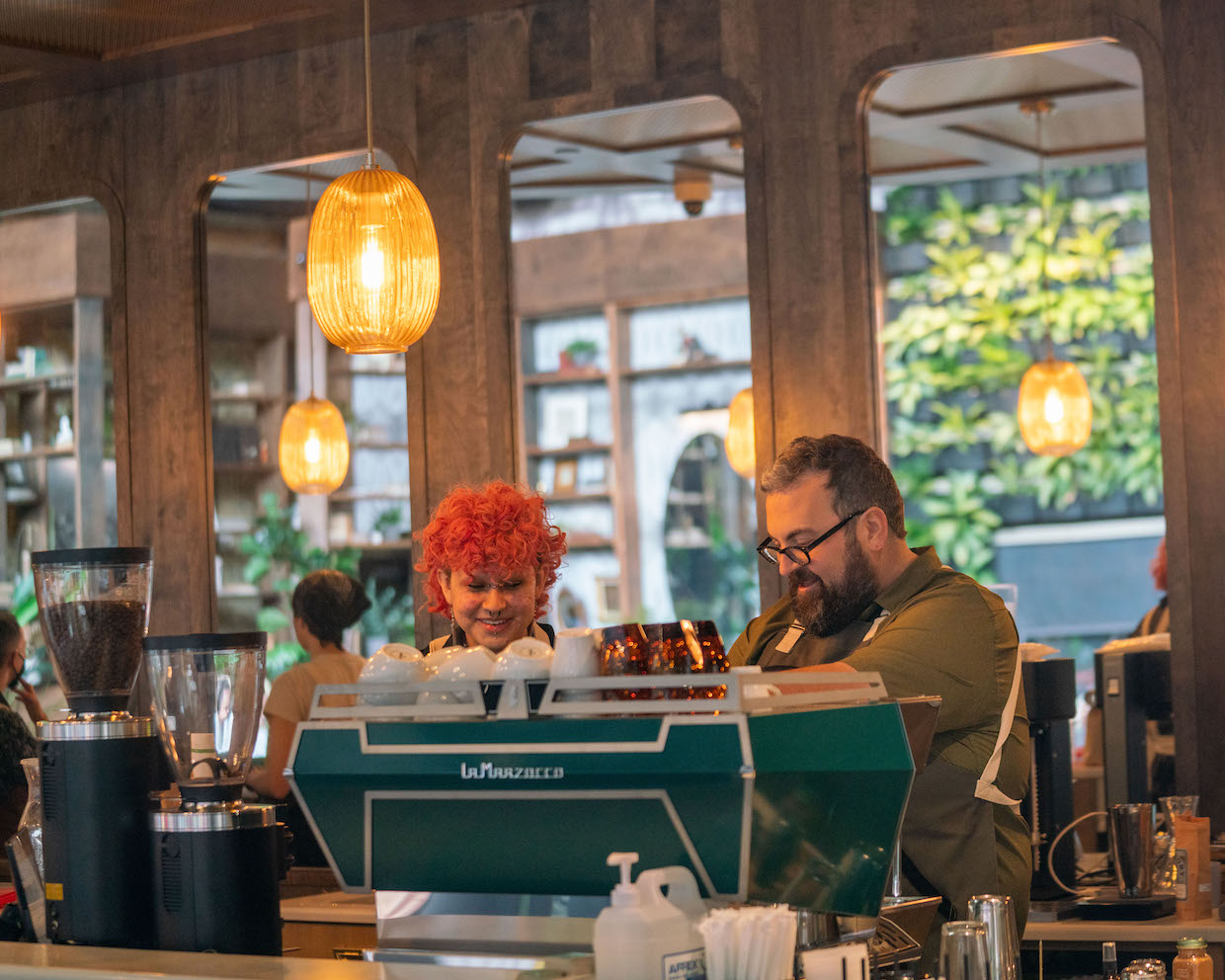 "The building already had a strong aesthetic featuring lots of dark woods, gold trim, high ceilings, open space and live plants," said Svejda. "We were looking for our coffee bar to fit seamlessly into this aesthetic while remaining expressive of our brand."
Backstory worked with the firm Superwell Co-Creative for graphic design work, while turning to PCKG for the final packages of its beans, which continue to be roasted on a 20-kilo Mill City Roasters machine at the St. Paul shop.
Svejda said the new consumer bags — which currently range from 6-ounce to 5-pound capacities — were chosen in part for their biodegradability.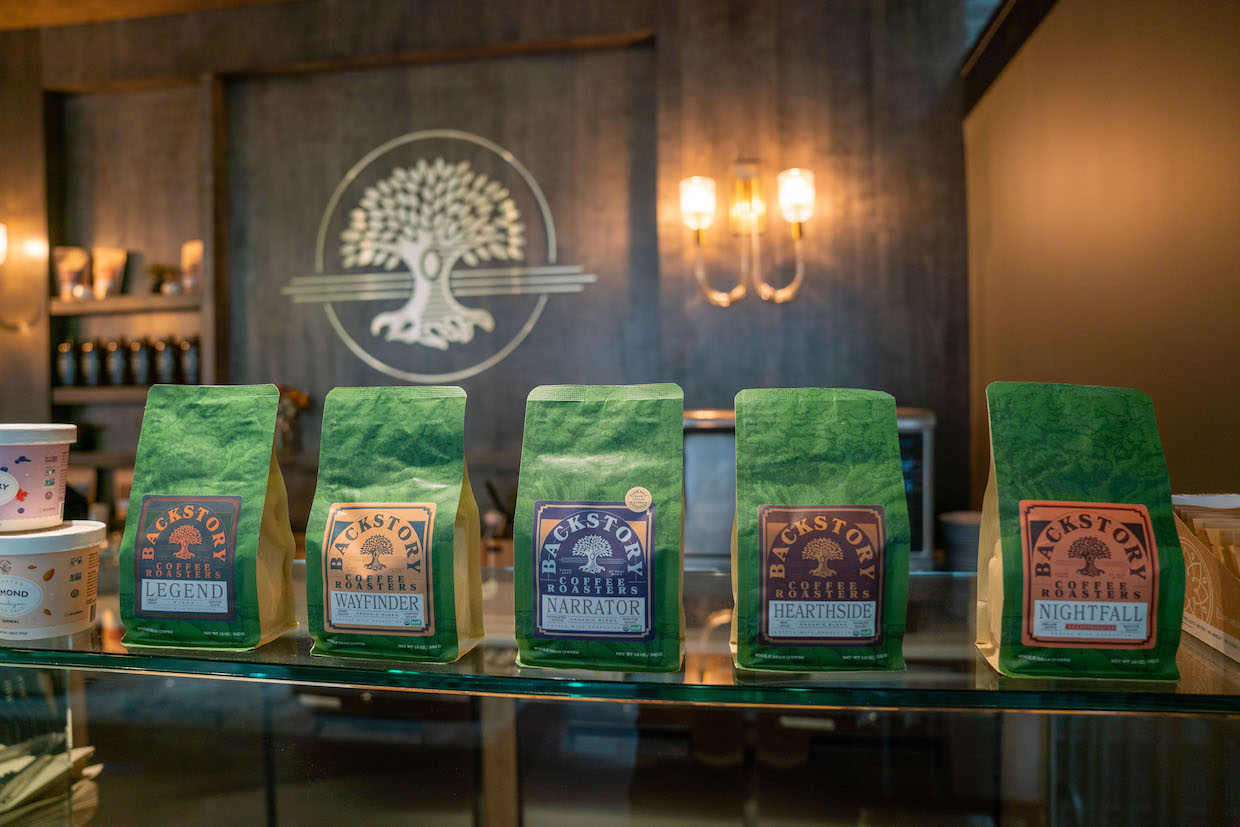 "We have always aimed to have a well-rounded offerings list, with a few blends and a range of seasonally rotating single-origin coffees," said Svejda. "With the rebrand, we expanded our coffee program to include a couple more year-round blends, including our first-ever darker roast."
While the roasted coffee lineup has changed slightly along with the brand name, Svejda said the company has maintained its desire to support coffee farmers through sustainable sourcing practices.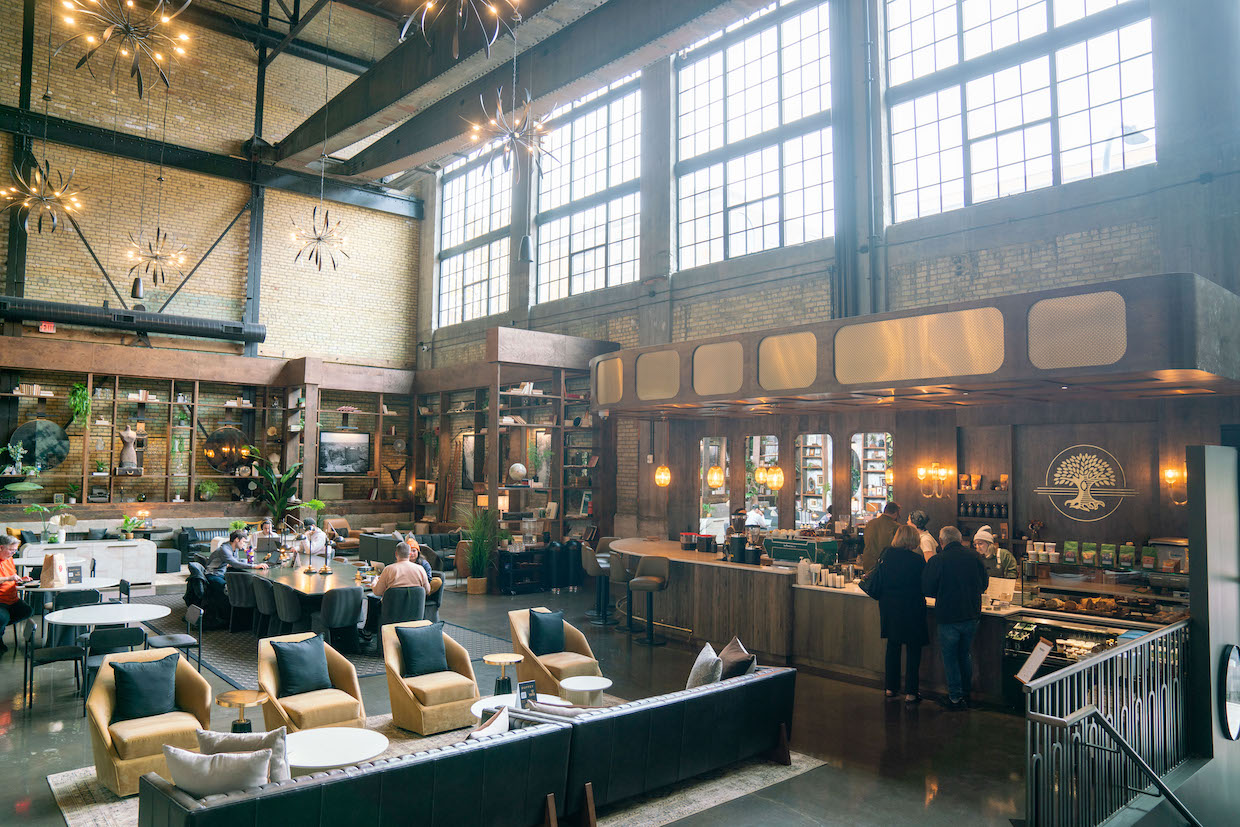 "We arrived at a name that pointed to our shared human desire for stories and their ability to foster understanding, and therefore deeper connections between people," said Svejda. "We look to develop and deepen relationships across the coffee supply network, with producers, cooperatives and importers alike, as we seek high-quality coffees with a variety of flavor profiles to offer to our guests and friends."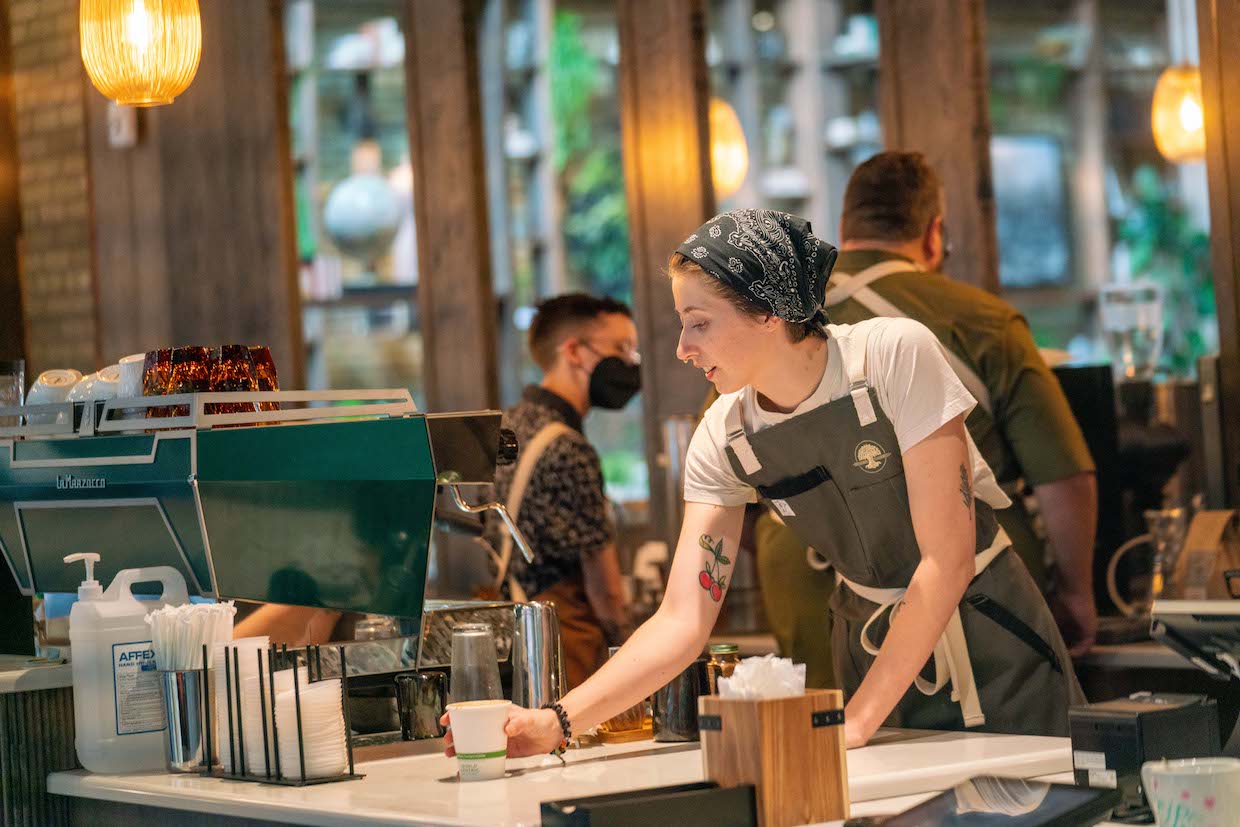 ---
Backstory Coffee Roasters is located at 528 N Washington Ave. in Minneapolis. Tell DCN's editors about your new coffee shop or roastery here.
Howard Bryman
Howard Bryman is the associate editor of Daily Coffee News by Roast Magazine. He is based in Portland, Oregon.