The fun-loving Florida coffee company Banyan Coffee has parked its 1984 Cushman Truckster in order to open a full brick-and-mortar roastery cafe in Manatee County.
In an approximately 1,350-square-foot former barber shop space across the street from the Palmetto Police Department, Banyan's first permanent bar bar showcases cold coffee concentrates created on a Ground Control batch brewing system alongside traditional espresso drinks crafted on a single-group Dalla Corte Mina espresso machine.
Drinks are served over cypress hardwood counters on a blue tiled bar that echoes the wood counters and blue paint job on the Cushman.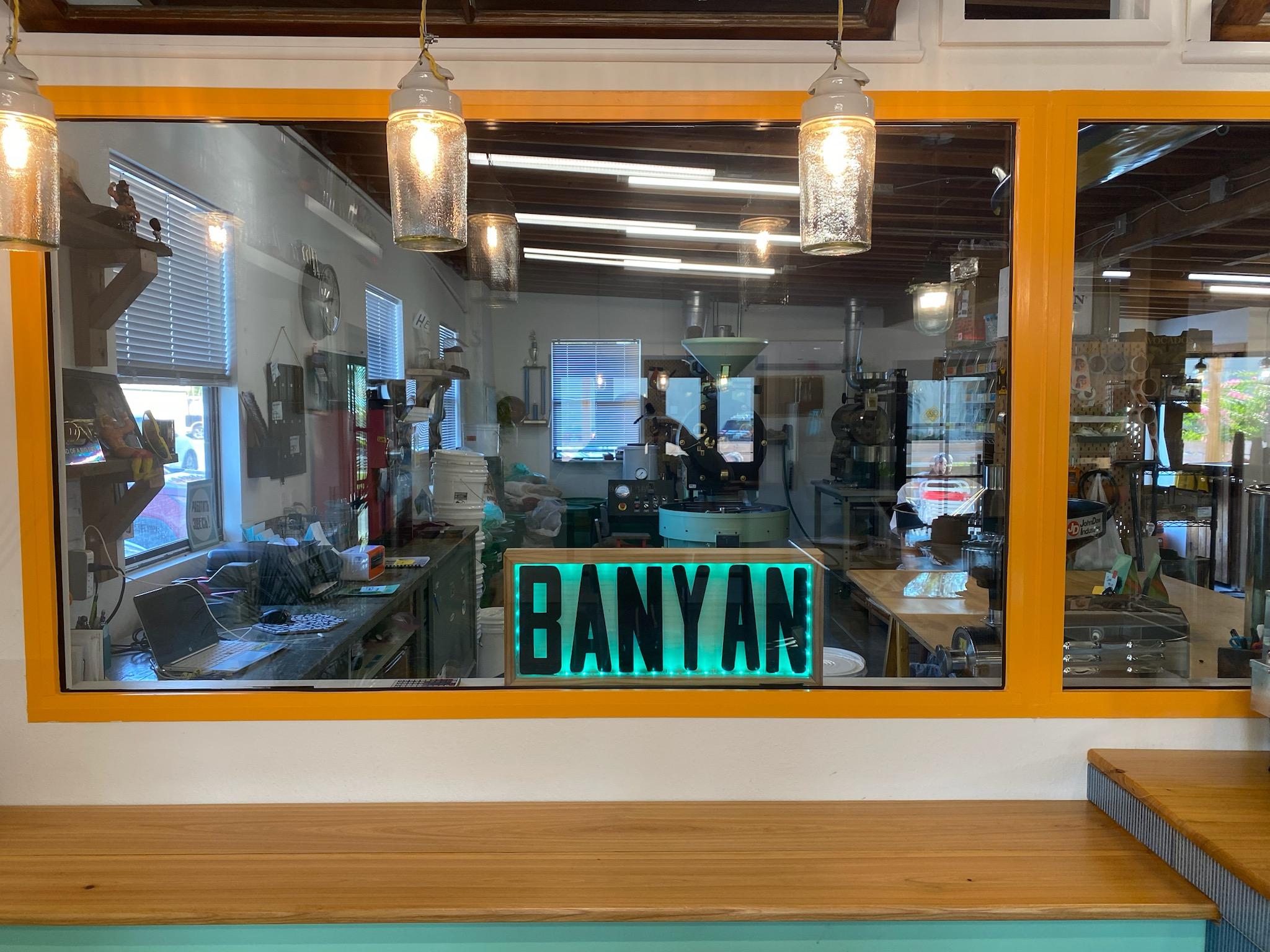 "We wanted to incorporate a lot of wood in our shop — after all, our brand name is a tree," Banyan Coffee Co-Founder Josh Schmitt told DCN. "The previous property… had very low ceilings, and we realized early on that we could rip out the entire ceiling to gain about 10 feet of height, so it opened up the shop even more."
A wooden pillar rises through the center of the shop, supporting an exposed wooden rafter ceiling, from which hang vintage Latvian factory lamps. The style of the lighting drives home the industrial nature of the production roastery, where a San Franciscan SF-25 is joining a 12-kilo Buckeye machine and the company's original 5-kilo Buckeye.
"Our goal was to allow people to come see the roasting process through a 12-by-4-foot glass viewing window," said Schmitt. "It'd be kind of the same setup if you went to a distillery or a brewery, where you can see behind the scenes while enjoying a good cup of coffee or while waiting for your cup of coffee to be made."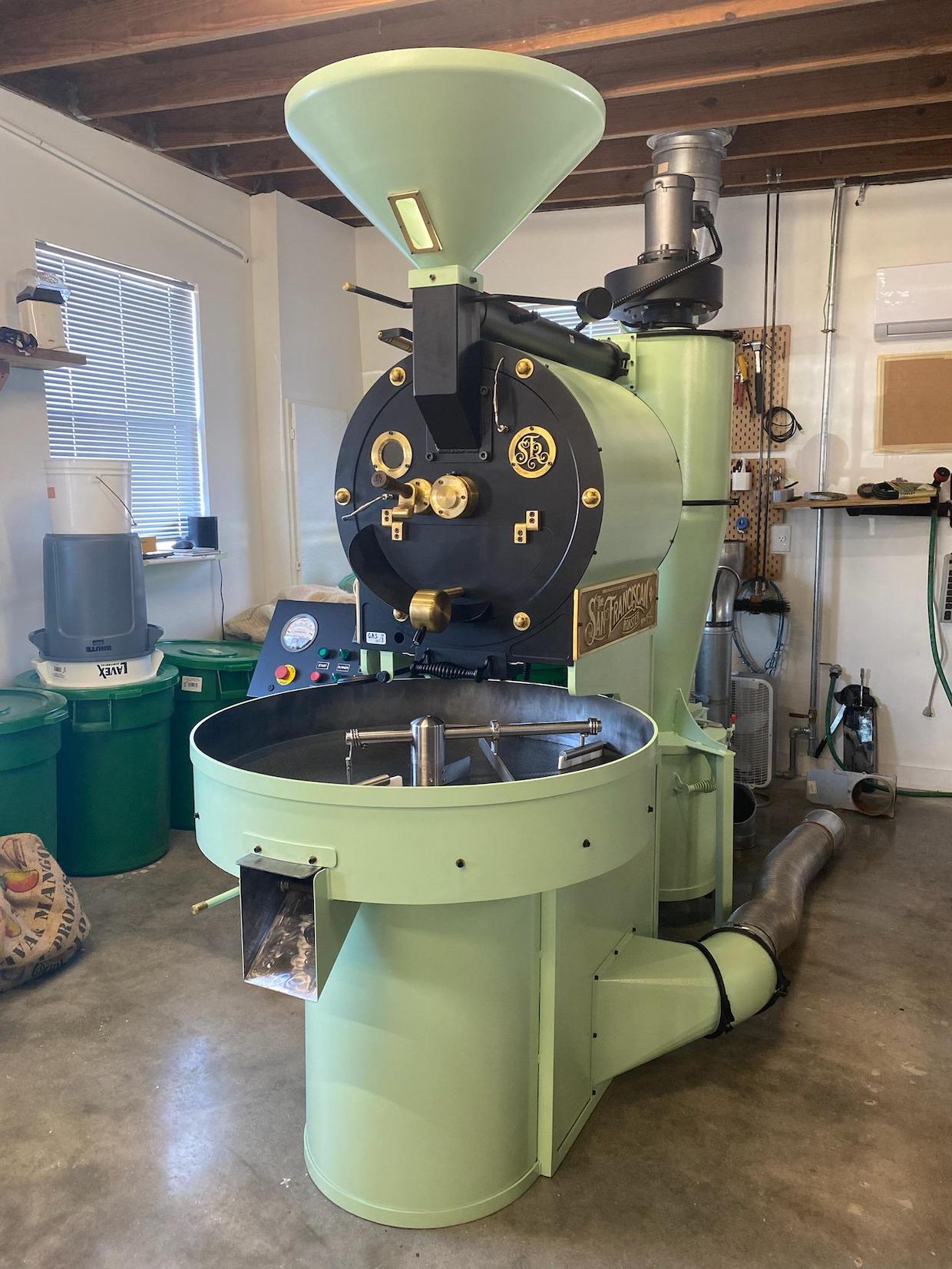 Additional windows on the other side of the cafe slide wide open to patio seating, letting in the warm Palmetto breeze, which is particularly conducive to cold coffee consumption.
"We decided to do a single group because where we are at, we don't really serve a ton of hot beverages," said Schmitt. "Most of our coffee is in a cold brew form… We've seen a lot of coffee shops do three group heads, however they end up only using about one group head the majority of the time, especially if you're in Florida."
Meanwhile the new shop prominently features the Ground Control brewer and a Brood cold nitro coffee tap system.
"Where we're at, not many people have this type of equipment," said Schmitt. "I wanted to open up people's eyes and see how coffee has advanced."
As roasting production ramps up, Schmitt said Banyan plans to soon be part of a new retail cafe partnership called the Orange Blossom Coffee Shop in Bradenton, the town where Josh and Abby Schmitt introduced Banyan last year.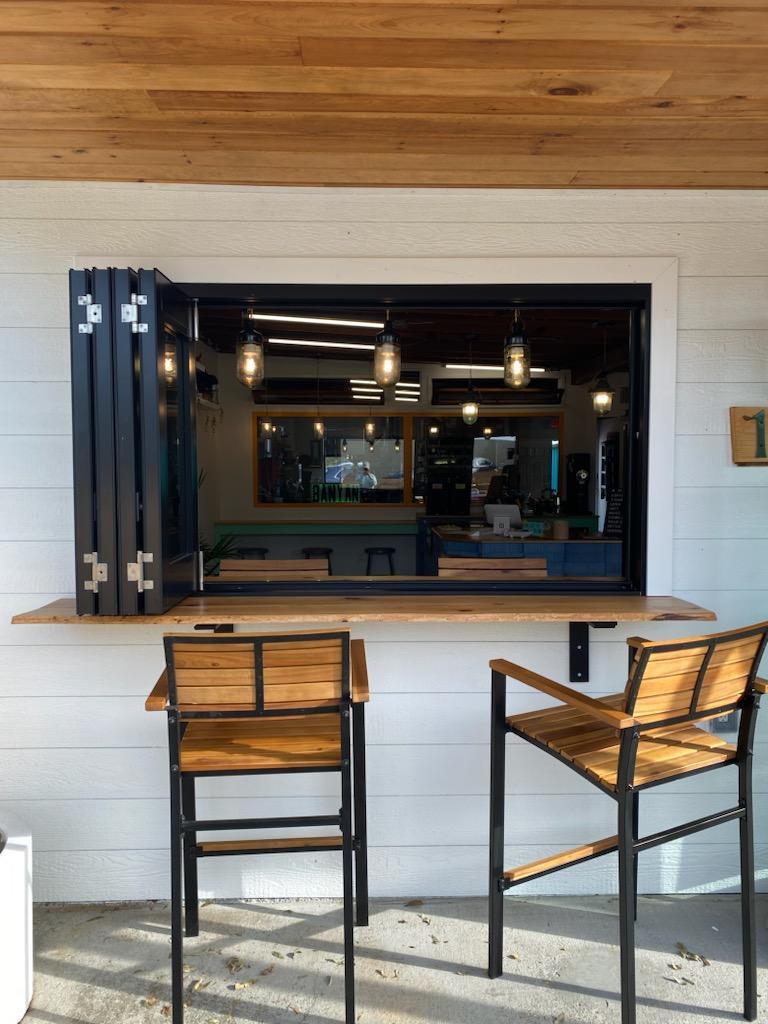 "Because people can see the craftsmanship behind specialty coffee roasting, they are more likely to appreciate all the effort that's put into it, and therefore willing to support specialty coffee roasters," said Schmitt. "In the near future, we would like to offer coffee tastings or cuppings. We want people to walk away with not just a feel-good experience, but a welcoming and educated experience."
---
Banyan Coffee is located at 1110 10th St. W. in Palmetto.Tell DCN's editors about your new coffee shop or roastery here.
Howard Bryman
Howard Bryman is the associate editor of Daily Coffee News by Roast Magazine. He is based in Portland, Oregon.