Illinois-based commercial beverage equipment company Fetco is launching a new batch coffee brewing machine this month called the Fetco NG. Building upon the familiar Fetco tower brewer format, the NG ("Next Generation") comes with a number of technical and user-interface upgrades.
A clear distinguishing feature is the NG's capacitive 3.5-inch touchscreen display, which Fetco Chief Technology Officer Michael Lassota told Daily Coffee News "dramatically" improves upon the resistive touchscreens available on Fetco XTS models.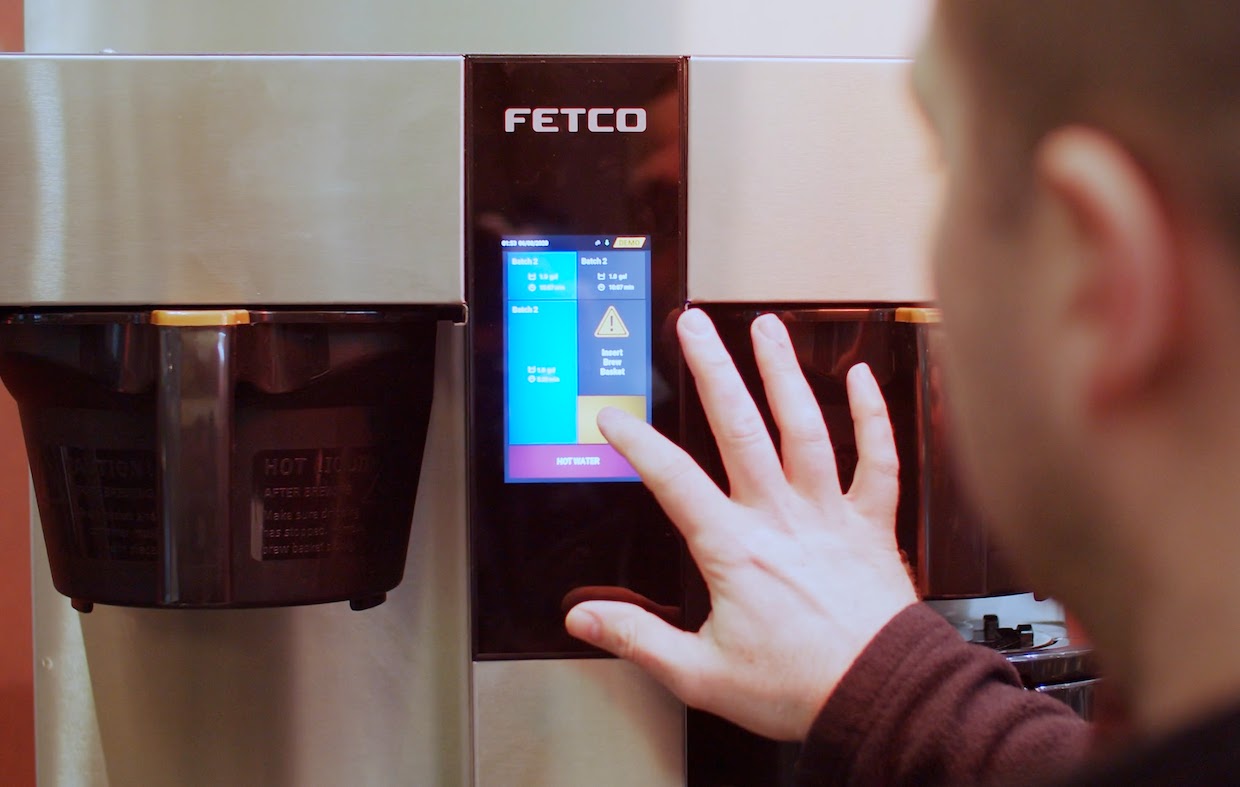 "The touchscreen on the NG series allows for gestures that we've become accustomed to with smartphones, such as sliders, push buttons, etc," Lassota told DCN via email last week, as Fetco was presenting the NG at the NAFEM Show in Orlando, Florida. "It requires minimal pressure or touch, and doesn't react to external factors like temperature, humidity and light. The screen is full color and vibrant."
Through the touchscreen, operators can adjust the water temperature, program three automatic volumes of hot water delivered to to the dedicated hot water spout, and program the sequence of water pulses delivered to the brew basket. The machine stores up to eight different batch brewing profiles.
While the NG shares a number of features with the Plus Series of machines launched by Fetco at the SCA Expo in Boston last year, pulses in the Plus Series are limited to two per minute, whereas the NG allows for more pulses of variable durations per minute.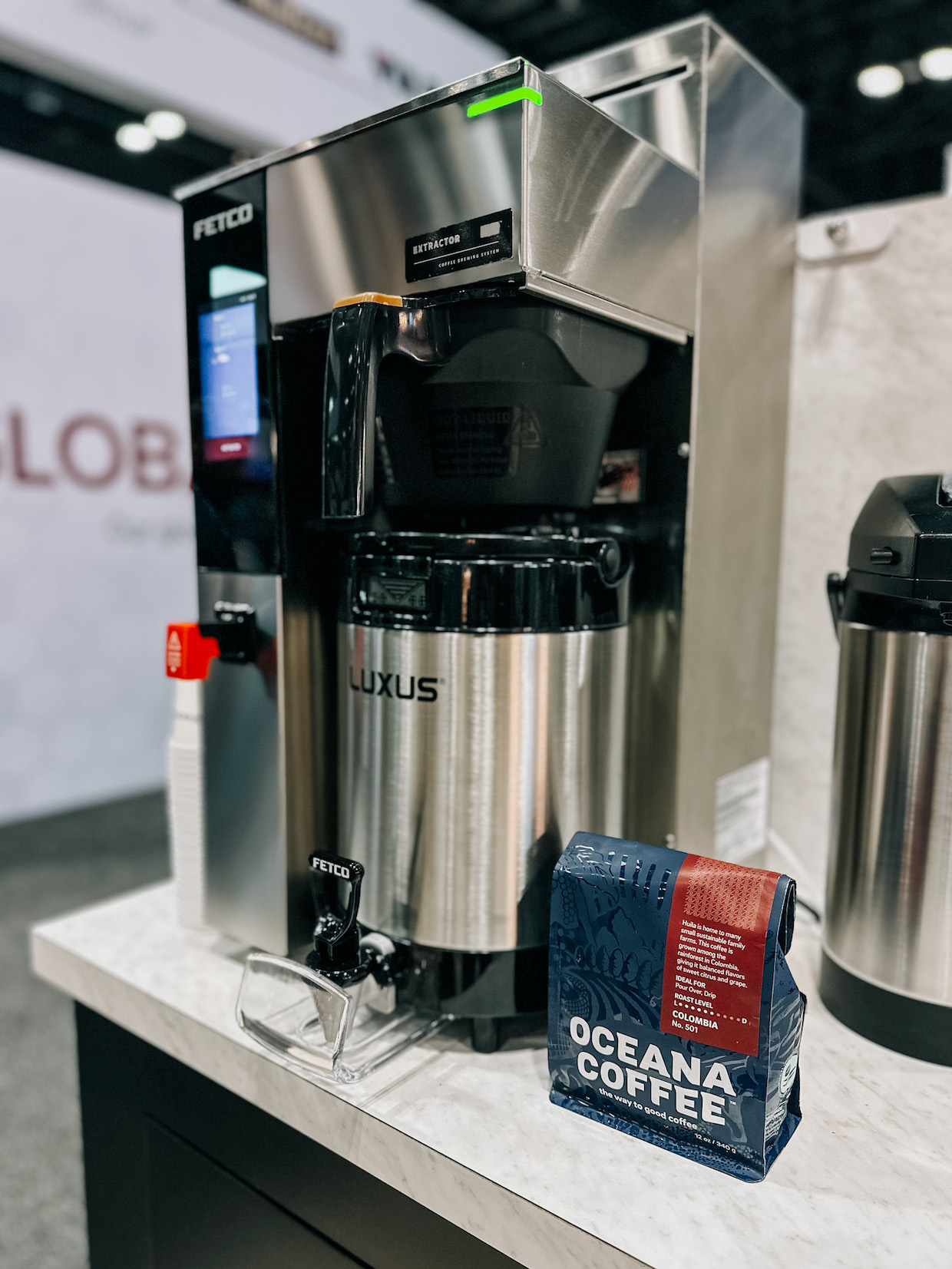 The NG also offers a new status indicator light that changes color to indicate when the machine is ready to brew, currently brewing or experiencing an error or other situation.
Exterior panels for both the NG and Plus line are riveted together rather than spot-welded, and both offer front panel access to internal parts, including redesigned electrical lattices for more efficient service and maintenance. Both also include a new boiler design featuring laser-welded tanks for a cleaner look and increased durability over time, according to the company.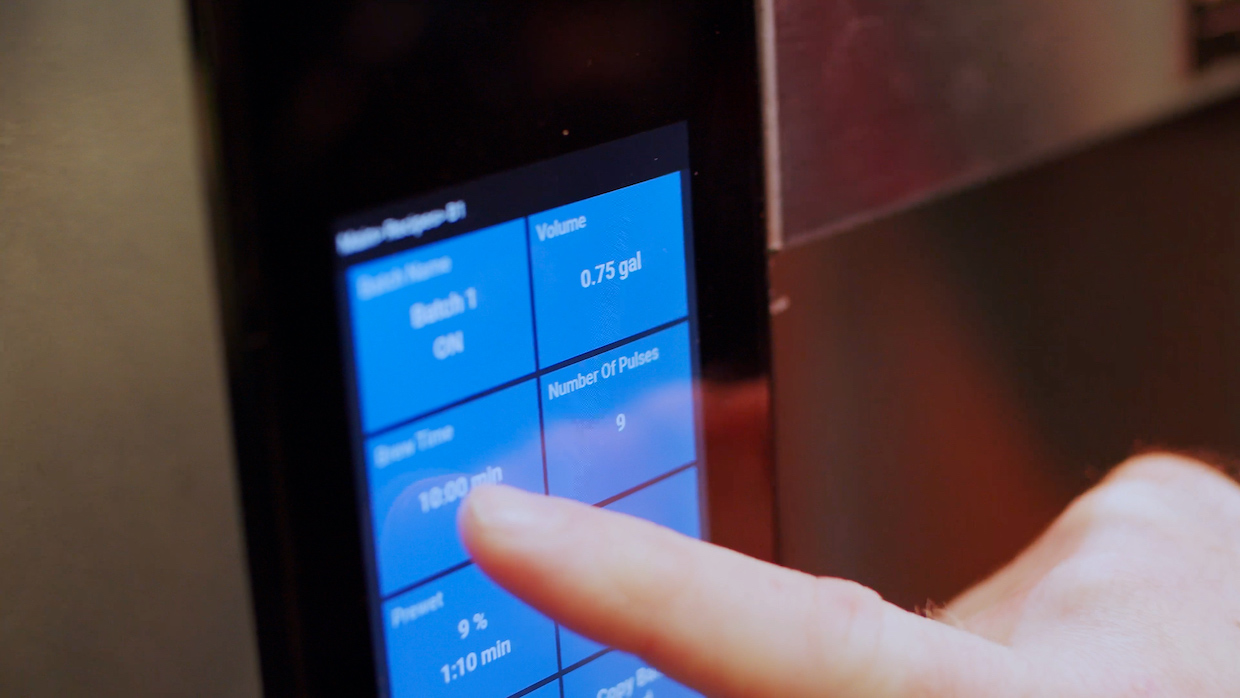 Since its founding by Christopher Nowak and Ziggy Lassota in Lake Zurich, Illinois, in 1987, Fetco has grown to national and international prominence through sales and distribution of a wide range of commercial beverage equipment.
Last year the company announced a partnership with Polish equipment maker Hardtank for manufacturing and distribution of its cold brew coffee systems, including the Baby Hardtank machine. Sales of that machine are also expected to formally launch in the U.S. this year.
Lassota said that prices for the NG machines will be "slightly elevated" from the Fetco XTS and Plus Series machines, and will vary based on the specifics of model and configuration. The new machines will next be on display at the Bar and Restaurant Expo March 28-29 in Las Vegas, and then the Specialty Coffee Expo in Portland, Oregon April 21-23.
---
Does your coffee business have news to share? Let DCN's editors know here. 
Howard Bryman
Howard Bryman is the associate editor of Daily Coffee News by Roast Magazine. He is based in Portland, Oregon.