Texas-based Lemma Coffee Co. is continuing to redefine coffee in the Dallas-Fort Worth metroplex, expanding its wholesale program while opening a third cafe under its own name.
Lemma Coffee Founder Daniel Baum described the newest location, the former XO Coffee shop in downtown Plano, as a "dream coffee shop" for its interior core and its prominent place among other neighborhood businesses. The Plano shop joins Lemma's first cafe, which opened in Carrollton in 2019, and a second shop in Frisco.
Baum, who has experience in editorial work and photography, is a self-taught roaster who began roasting commercially under the Lemma name in 2017, beginning with some small wholesale accounts, farmers markets and an occasional mobile truck.
As word of Lemma grew, the company moved its production headquarters from Baum's garage into a small warehouse in Denton and then into Lemma's first cafe. Early last year, the company moved its roasting operations to a larger warehouse in Coppell, where approximately 3,000 square feet of space can allow for training and events.
In Coppell, Lemma is kicking out numerous rotating single-origin offerings as well as multiple blends for direct-to-consumer sales and drinks inside the cafes.
"Our menus have been an evolution of learning what works, what our customer base wants," Baum said. "We have drinks with flavor, but they're quite balanced so you can still taste the coffee. We like to have more fun and not take it too seriously. There's nothing worse than walking into a place where they're taking themselves so seriously that it isn't enjoyable."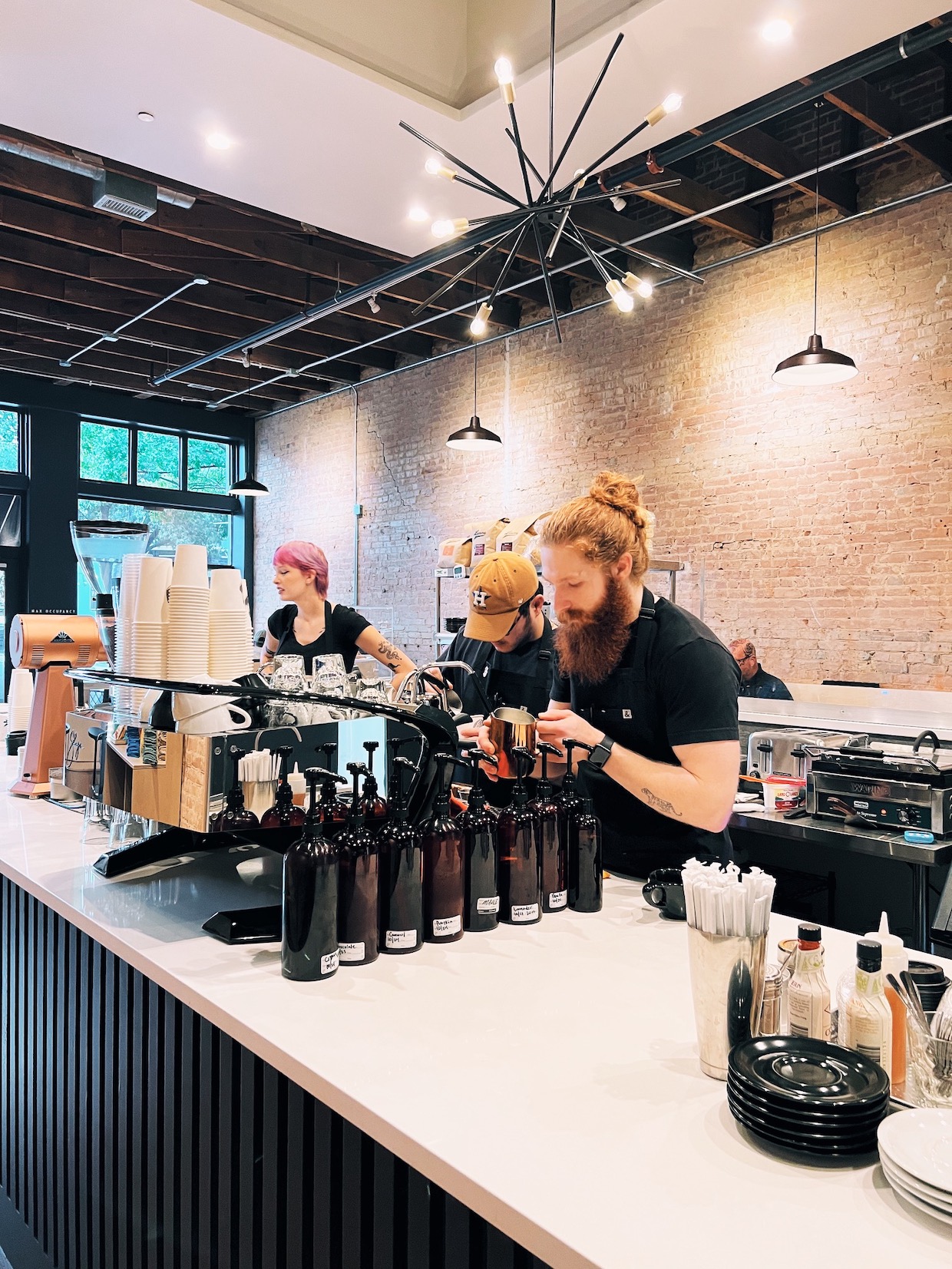 A signature Lemma Coffee Co. drink is the Citrusgoth, with charcoal, chocolate and citrus. In addition to several other signature lattes, they also offer pourovers and flash cold brews.
As a wholesale roaster and now a growing retailer, Baum said there's no magic formula to determining when to open a new cafe. What's more important than timing, he said, is location.
"[Look at a] premium location that's $6,000-plus. There might be a space that's a third of the price, but there's no one there," Baum said. "It's very hard to convince someone to drive out of their way, regardless of how good the product is."
Another precondition for Lemma in expanding its retail footprint is having the staffing infrastructure in place, which in Lemma's case includes Baum's wife, Shelby Baum, who manages retail operations. Lemma currently has approximately 30 employees throughout the cafes and roastery.
"When I look at the kind of crew we have — we have people that have developed into incredible baristas, lead baristas, managers," he said. "We're in a position where we have people who have been here two and three years. When I know I can trust them to run a new store, then we have the availability to do something like that."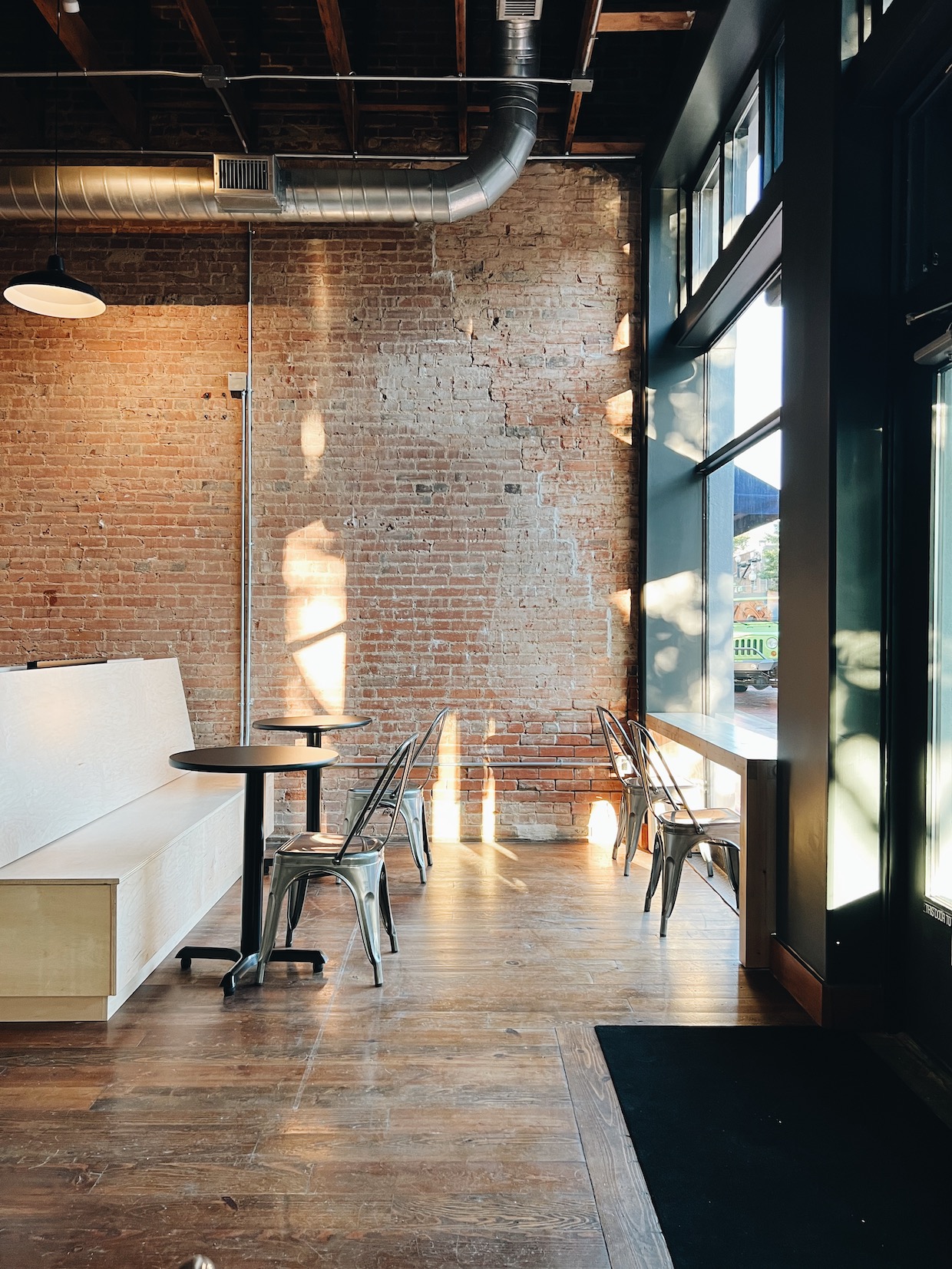 Daniel Baum, meanwhile, continues to manage the roasting business, and particularly the wholesale side.
"I'm a text message away," Baum said. "Accessibility is one of our biggest assets as a wholesale roasting company. You can get a hold of us."
---
Lemma Coffee Co.'s newest cafe is located at 1023 E 15th St. in Plano, Texas. Tell DCN's editors about your new coffee shop or roastery here.
Libby Allnatt
Libby Allnatt is a writer with a passion for trying new coffee shops. She lives in Salt Lake City, Utah.