For years, New York City barista Sammy Lin has been creating small moments of delight for busy coffee drinkers by pouring and etching images into their lattes. A new Manhattan shop now bears the barista's name, as Lin struck out on his own to create Sammy L Coffee [Tiktok link]
One of Lin's earliest latte art creations, a silly monkey face, now smiles as the East Village shop's logo. Inside, racks of clothing, international packaged snacks and an illuminated wall of colorful mugs create lively grab-and-go retail experience.
The clothing is mostly Korean, the ceramics come from China, and the snacks and various Sammy L menu items reflect an intentionally pan-Asian approach.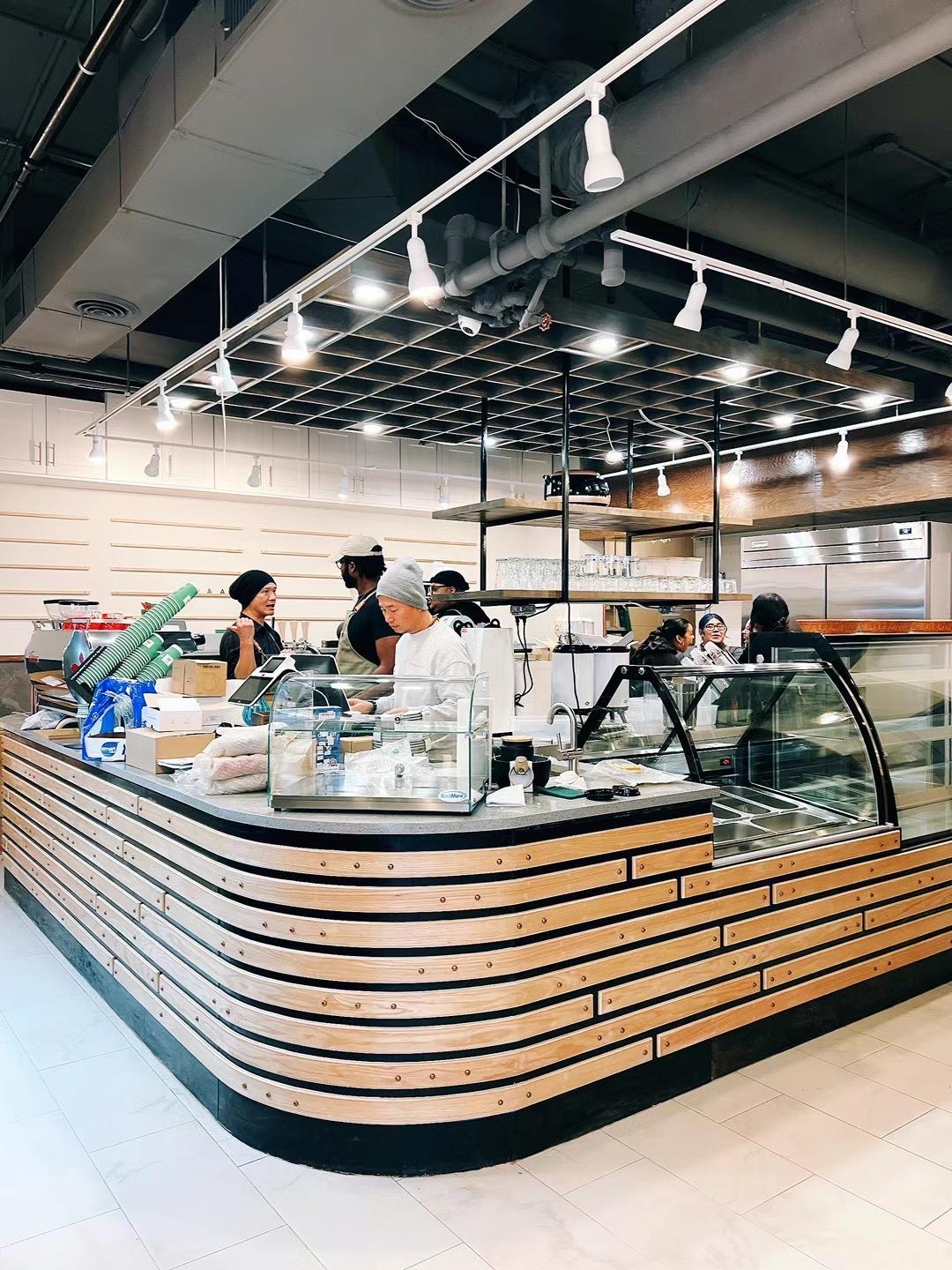 "The coconut latte, which is popular in Asia, I brought to New York," Lin told Daily Coffee News. "The coconut milk used in this coffee drink is produced in Asia and has a unique and amazing flavor. I will continue to bring popular coffee drinks in Asia to coffee lovers in New York."
A former elementary school music teacher from Fuzhou, China, Lin moved to the United States in September 2000, speaking no English at the time and landing his first job as a busboy in an Italian restaurant. Three months later, when the restaurant's barista was preparing to step down, his employer gave Lin the opportunity to learn standard Italian coffee drinks within a week to take his place.
"I've been working as a barista since then," said Lin. "During this process, I overcame the language barrier, accepted and learned a lot of knowledge, integrated my love and passion for coffee, and created a unique latte art technique."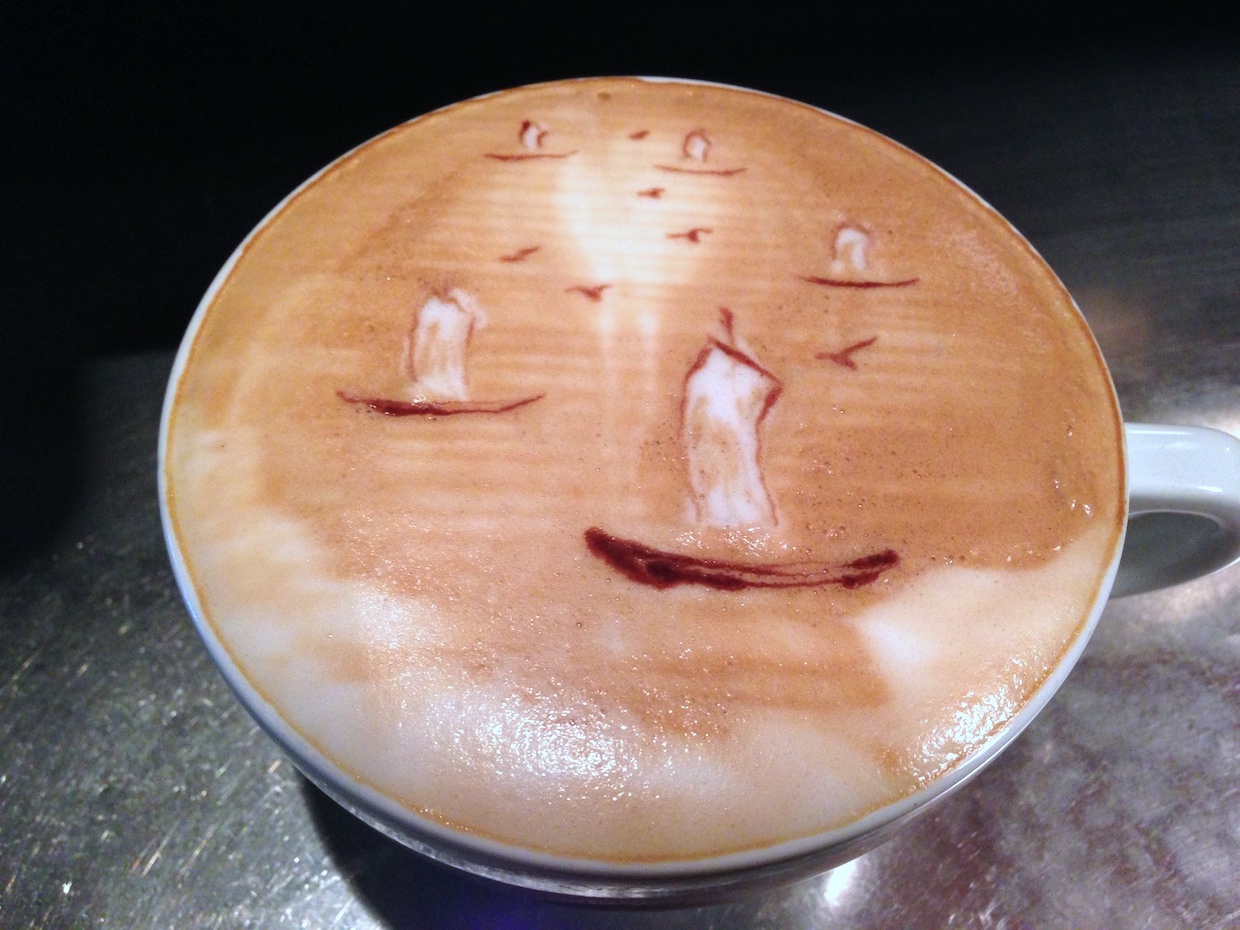 Driven by pure imagination at a time before the milk-pouring method of latte art was widespread, Lin started manipulating areas of coffee color, oil and foam on the surfaces of drinks by hand, eventually crating elaborate designs. The monkey and a snowman gave way over the years to lions, landscapes and other detailed scenes.
While tools designed specifically for this craft now exist, Lin continues to work with the simple tools he started with.
"You may not believe it, but in fact I have used bamboo sticks for the past 20 years," said Lin. "The latte art kits on Amazon don't hold any appeal for me."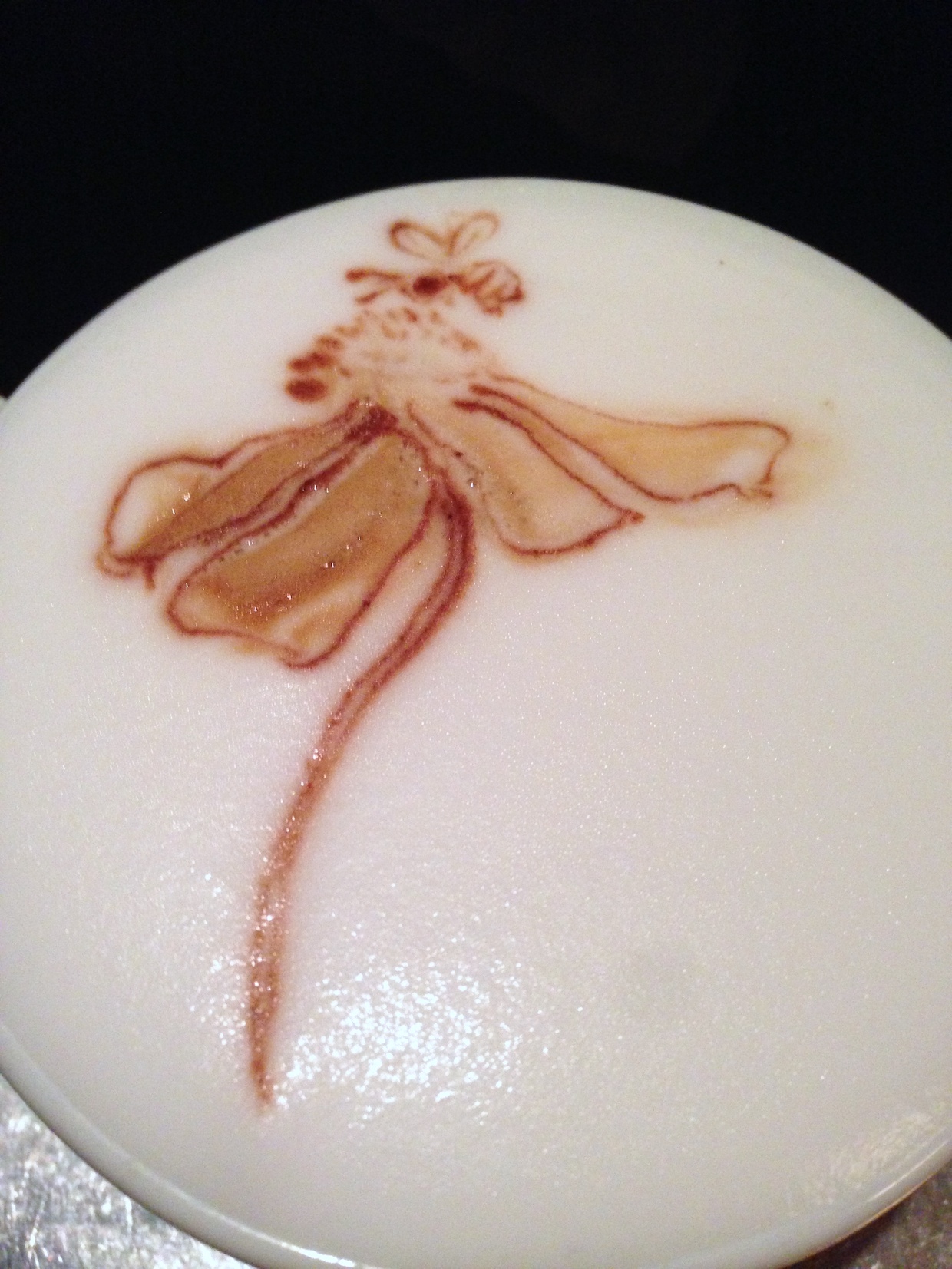 At the cafe, breakfast and lunch panini, colorful pastries and other traditional cafe bites are available alongside the classic menu of espresso drinks, drip coffee, cold brew and various teas. Coffee for the shop is roasted in Long Island by Mongo's Coffee before reaching Sammy L's new-generation La Marzocco GB5 espresso machine.
"The most important thing about a cup of coffee is its flavor and temperature," said Lin. "All latte art just adds visual enjoyment to the delicacy, and the essence of coffee drinks cannot be ignored."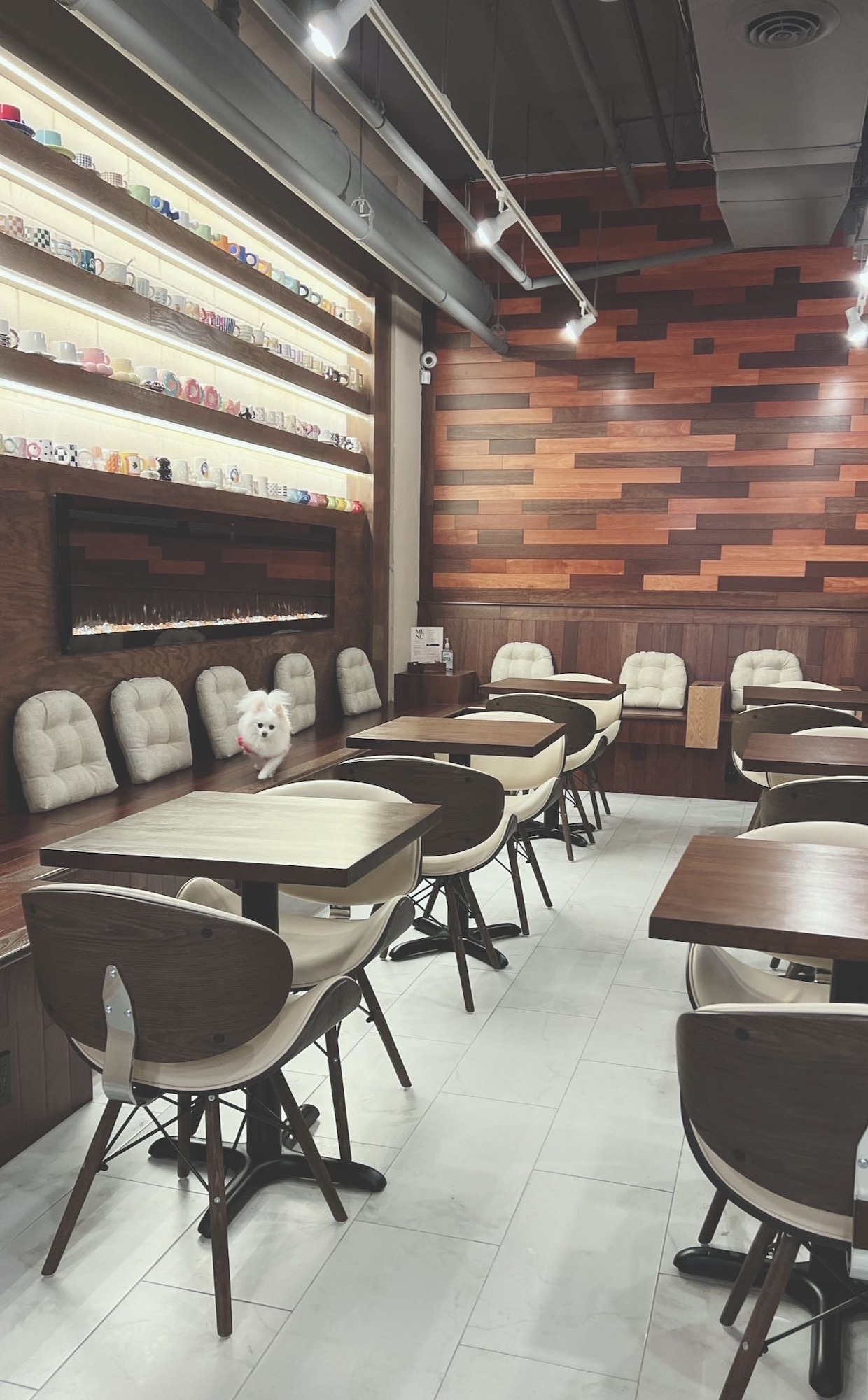 Located on the ground floor of a New York University dorm building, Sammy L Coffee maintains some seating for guests seeking a place to work or study. Lin appreciates the youthful and creative vibe of the community, which further inspires his artistic endeavors.
"I think my latte art is a fusion of Asian artistic concepts, such as Chinese water-ink painting characteristics and Japanese Nihonga style. Simple and elegant," said Lin. "Simple geometric figures combined with composition design can present a comfortable picture."
Lin uses a combination of milk pouring and post-pour etching to bring lattes to life. Given Lin's more than 20 years of practice, each warm, sippable objet d'art is done in about 20 seconds.
"I just want to surprise the customer and myself," Lin said. "It is better to go with the flow than to forcefully control the direction of the lines on the liquid, so each of my designs will not be exactly the same. Many ideas are generated at that moment. I let it happen naturally."
---
Sammy L. Coffee is located at the Third Avenue North Residence Hall, 83 3rd Ave. in New York. Tell DCN's editors about your new coffee shop or roastery here.
Howard Bryman
Howard Bryman is the associate editor of Daily Coffee News by Roast Magazine. He is based in Portland, Oregon.