A roaster as yellow as the desert sun is turning out coffee fit for a queen inside Arwa Yemeni Coffee, a new coffee destination in the Dallas-Fort Worth Metroplex.
The Middle Eastern-inspired coffee shop and roastery in Richardson sources coffees exclusively from Yemen before roasting on a bright yellow 3-kilo Diedrich in full view of guests. Coffees are brewed in traditional methods for Yemeni drink recipes.
Specialty drinks include the Jubani (coffee mixed with cascara, cardamom, ginger and cinnamon) and the Sanaani, (a blend of dark- and medium-roast coffee). Espresso drinks are also prepared in the shop through a Unic Di Stella espresso machine.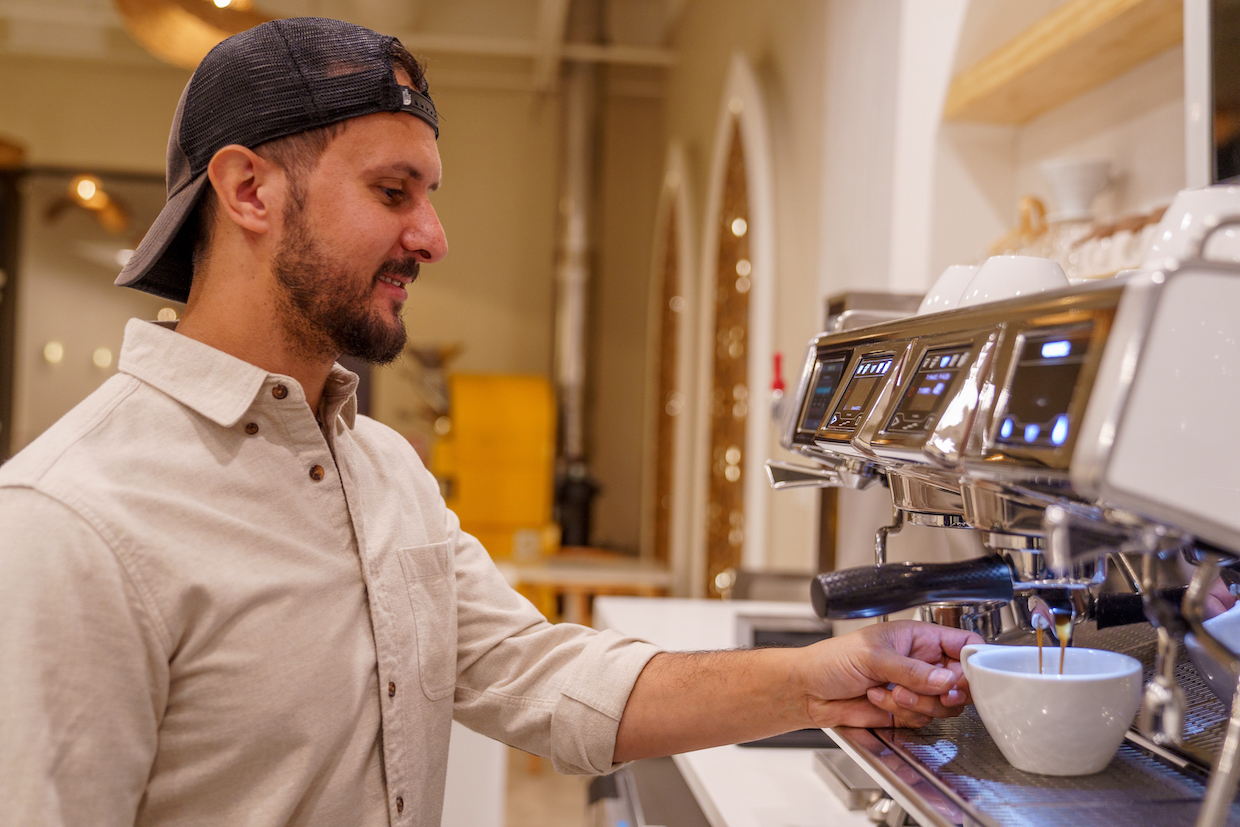 "All four co-founders and owners have at some point had family members that once owned or farmed coffee in Yemen," Arwa Yemeni Coffee Co-Founder Nora Soofi recently told DCN. "Our goal for Arwa was to bring a small piece of Yemen to the DFW area. From the Jelsa — our communal seating area — to our architecture, our colors, our lights, etc., every piece in Arwa is meaningful and purposeful."
Inside the shop, a handmade mosaic with 25,000 individual pieces depicts an actual courtyard in Old Sana'a, Yemen. The shop's pendant light dressings recall the straw hats worn by Yemeni farmers.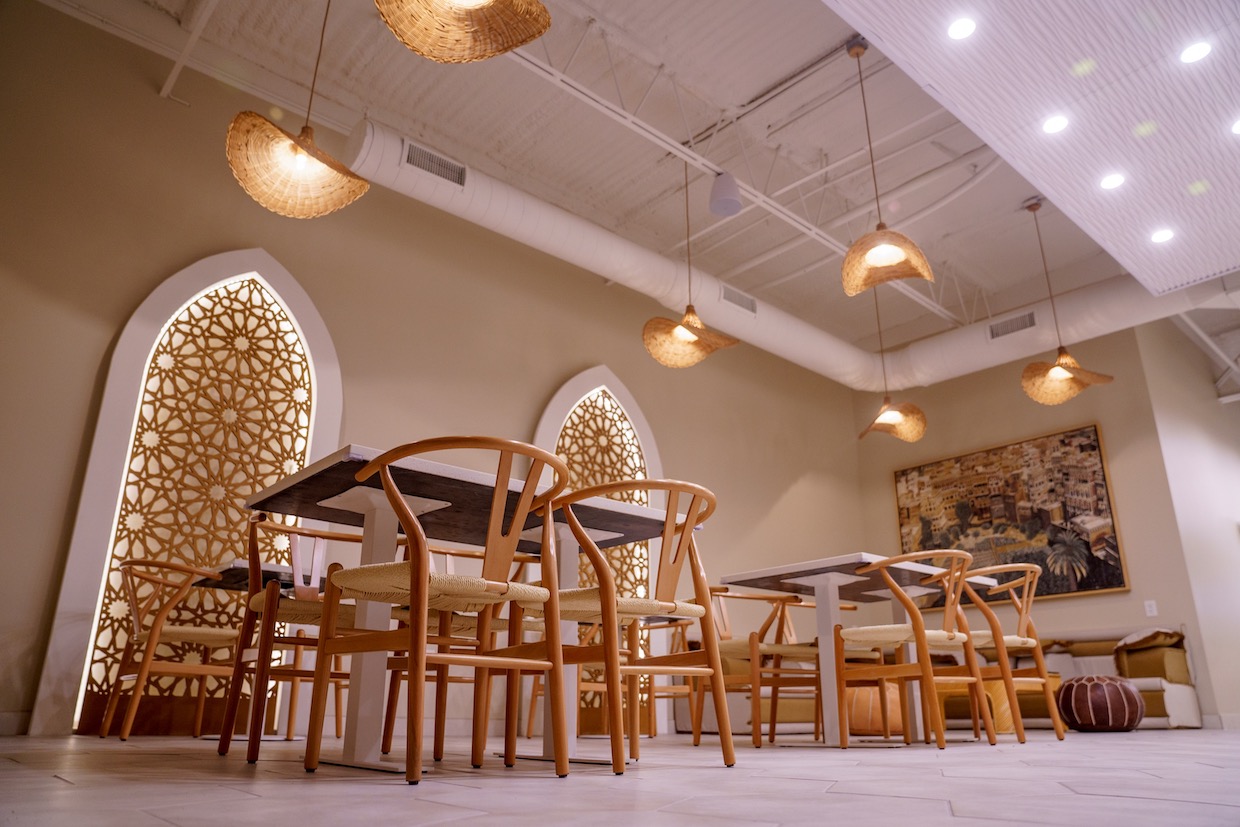 Neutral earth tones and curved fixtures around the space are reminiscent of the buildings and architecture of Yemen, including arches that recall the mosque of Queen Arwa, who ruled Yemen for more than 50 years beginning in the 11th century.
"Arwa Yemeni Coffee is named after one of the most just, intelligent and successful leaders in the history of Yemen," said Soofi. "Not only was Queen Arwa from an area in Yemen known for its superior coffee beans, she was a leader that ensured the people of Yemen flourished economically and socially during her reign. This aligns with our mission of reviving Yemeni coffee and aiding farmers across Yemen to flourish once again."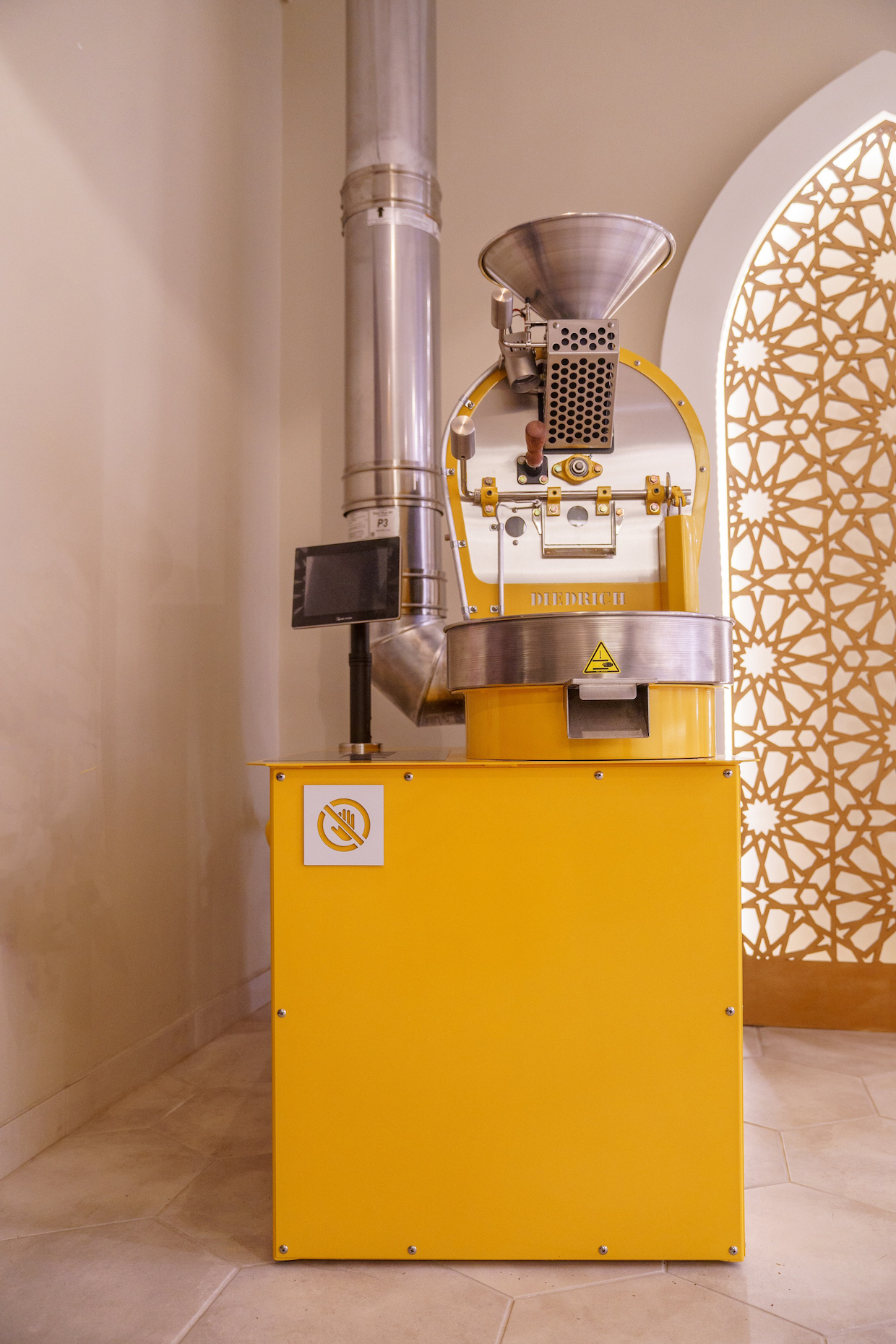 The co-founding team behind Arwa includes: Nora Soofi, who comes to coffee from a background in computer science; Faris Almatrahi, an entrepreneur with a background in chemistry; SCA-certified roaster and engineer Yazan Soofi; and Susan Shihab, who has worked in healthcare marketing.
"We roast in a technique to best enhance the taste of the Yemeni coffee beans," Yazan Soofi told DCN. "Due to the density of the Yemeni beans, it requires a longer time to obtain the full quality of the beans. Therefore, our approach is to lengthen the [middle] phase to build flavor and extend the final phase to reduce acidity."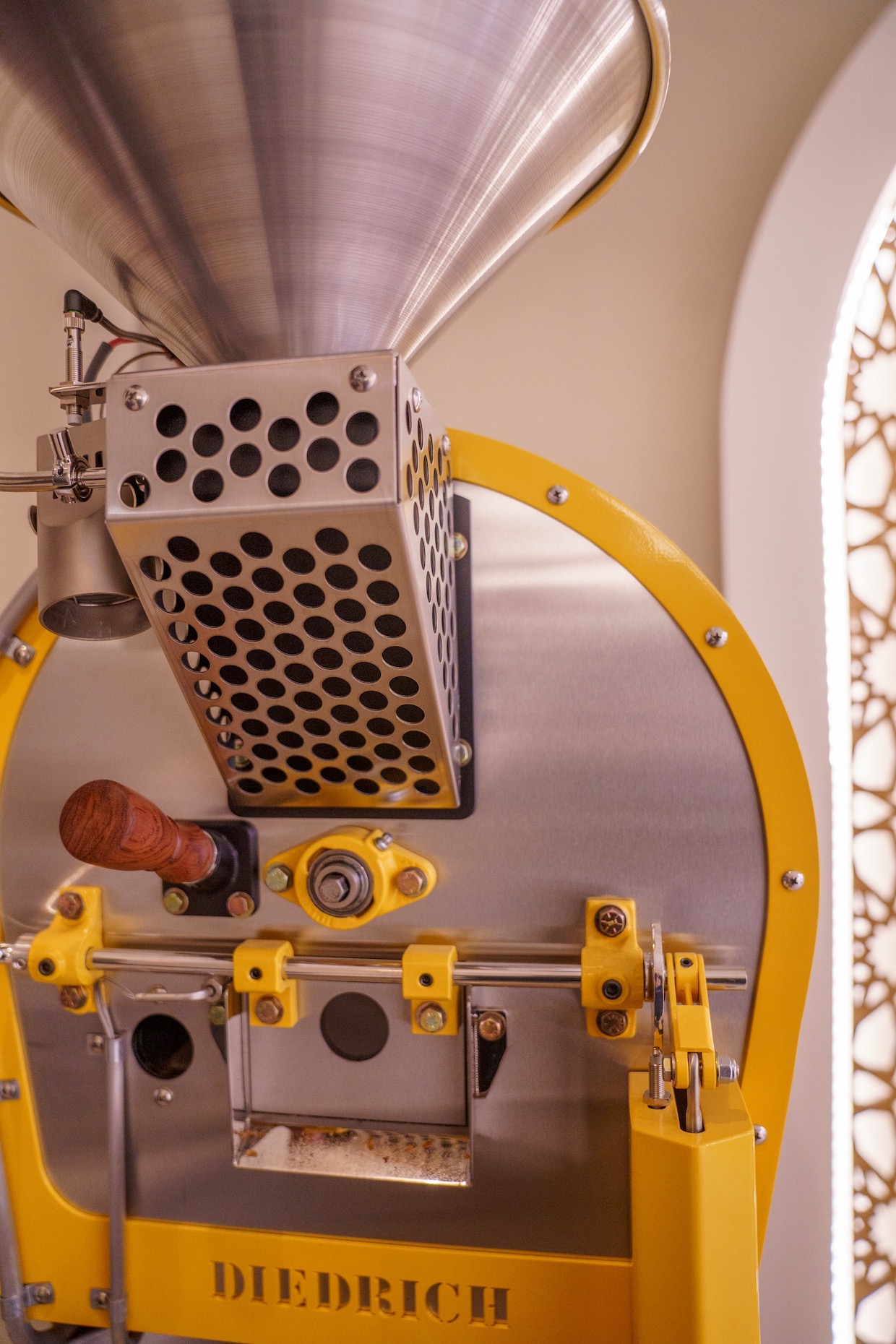 The new coffee business plans to soon launch online coffee sales, plus wholesale sales.
---
Arwa Yemeni Coffee is located at 888 S Greenville Ave, Suite 223, Richardson, Texas. Does your coffee business have news to share? Let DCN's editors know here.
Howard Bryman
Howard Bryman is the associate editor of Daily Coffee News by Roast Magazine. He is based in Portland, Oregon.