Illinois-born Five & Hoek Coffee has drawn a line through the heart of the United States, opening a second roastery cafe in Knoxville, Tennessee.
The handiwork of the owners and their family throughout the approximately 2,800-square-foot shop imbues minimalist design and natural materials with heartfelt vibes of creativity and craft.
Five & Hoek Coffee Co-Owner Tyler Fivecoat and former business partner Aaron Hoekstra, whose last names inspired the company name, came together to build the bench seat in the corner of the cafe. Tyler Fivecoat also built the window bar and the tops of stools, whose lower supports were made by his wife and co-owner Beth Fivecoat's brother, Tom Stickler, a welder by trade.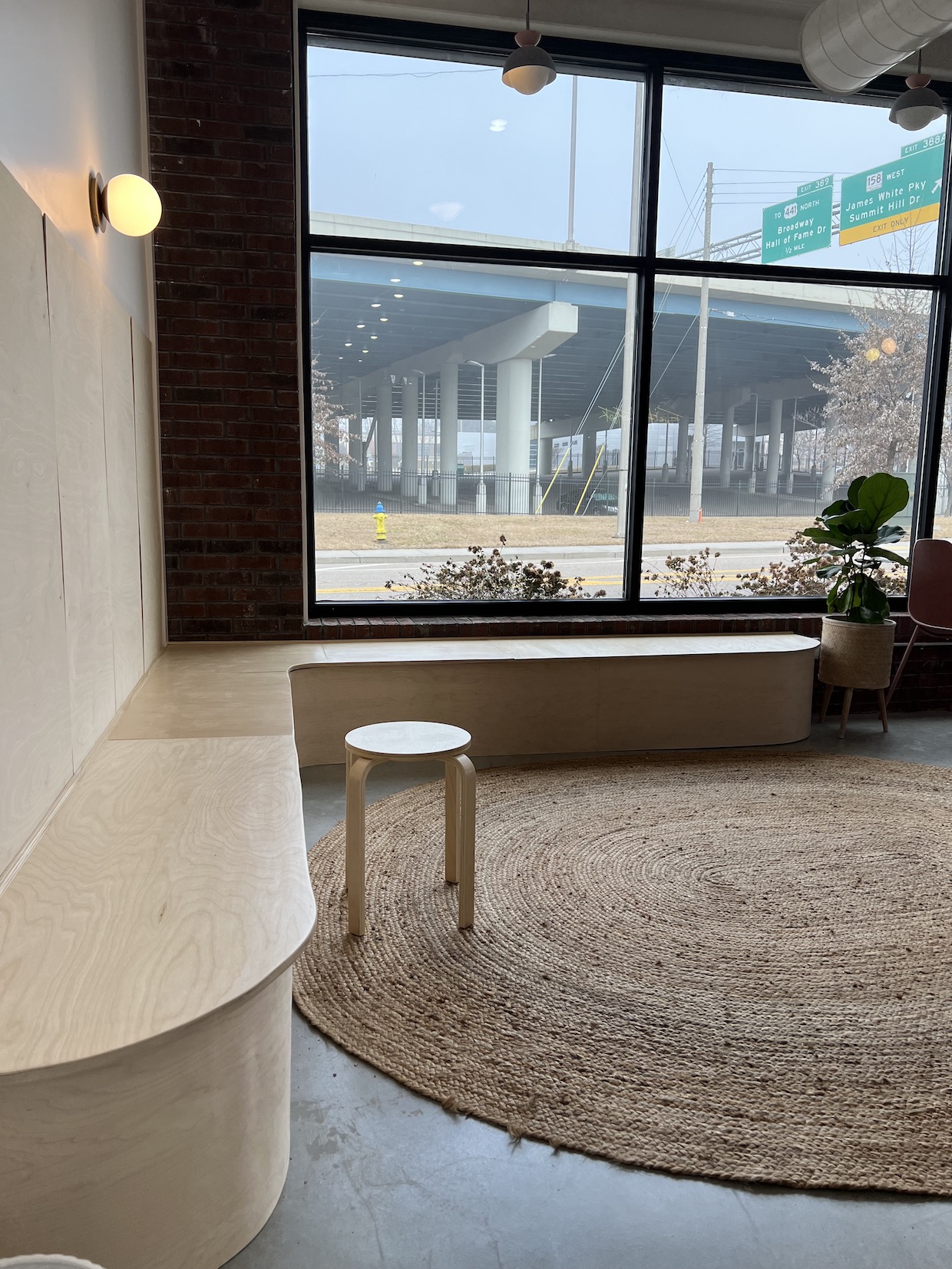 Jack Fivecoat, Tyler's father, applied the stucco face of the bar, and the neon sign behind the bar hangs on wood paneling installed by Fivecoats as well.
"I admire simple Scandinavian and Japanese interior design style and I wanted a similar flare inside of our Knoxville space," Tyler Fivecoat told Daily Coffee News. "Then we added some pops of color that fit into our branding."
Founded 13 years ago with a roastery cafe in Wheaton, Illinois, under the name River City Roasters, the company rebranded to Five & Hoek in 2017. The Wheaton location remains under Fivecoat's ownership, while Hoekstra has since left the business for a different career.
Meanwhile, the Fivecoats recently relocated from the busy Chicago suburb for the warmer weather and outdoor recreational opportunities around Knoxville, some 500 miles to the southeast.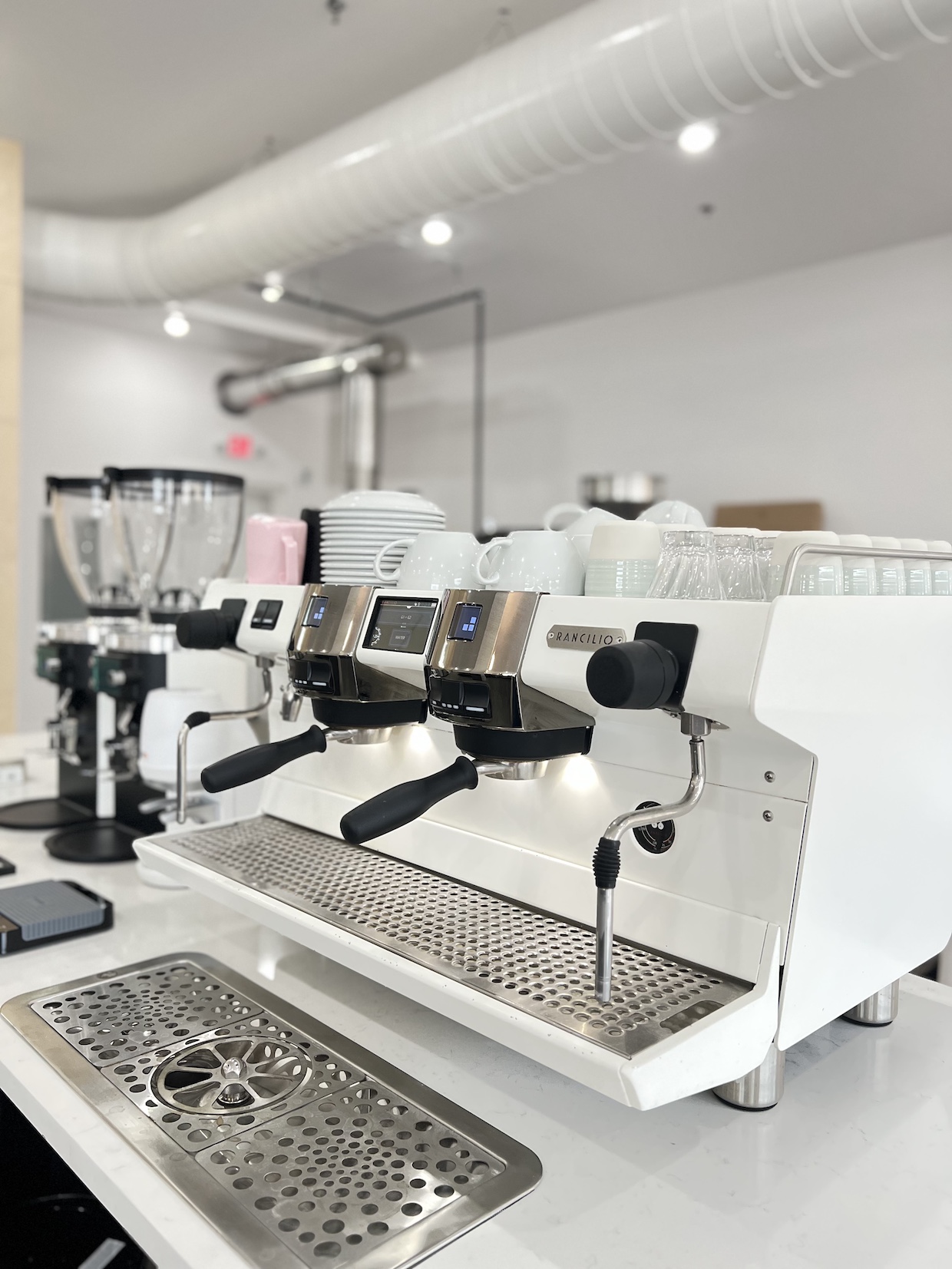 With more overall space, the central Knoxville shop on Magnolia Ave. caters to a steady flow of guests from the immediate residential area and the nearby Regas Square commercial and residential complex.
At both locations, Five & Hoek roasts in-house on Diedrich IR-12 machines. In Knoxville, most of those coffees make their way to a Rancilio Invicta espresso machine or a Ground Control brewer. Syrups and caramels are made fresh in house.
Tyler Fivecoat said he maintains direct purchasing relationships with green coffee producer partners in Honduras, Costa Rica, Papua New Guinea, Colombia, Rwanda, and Mexico.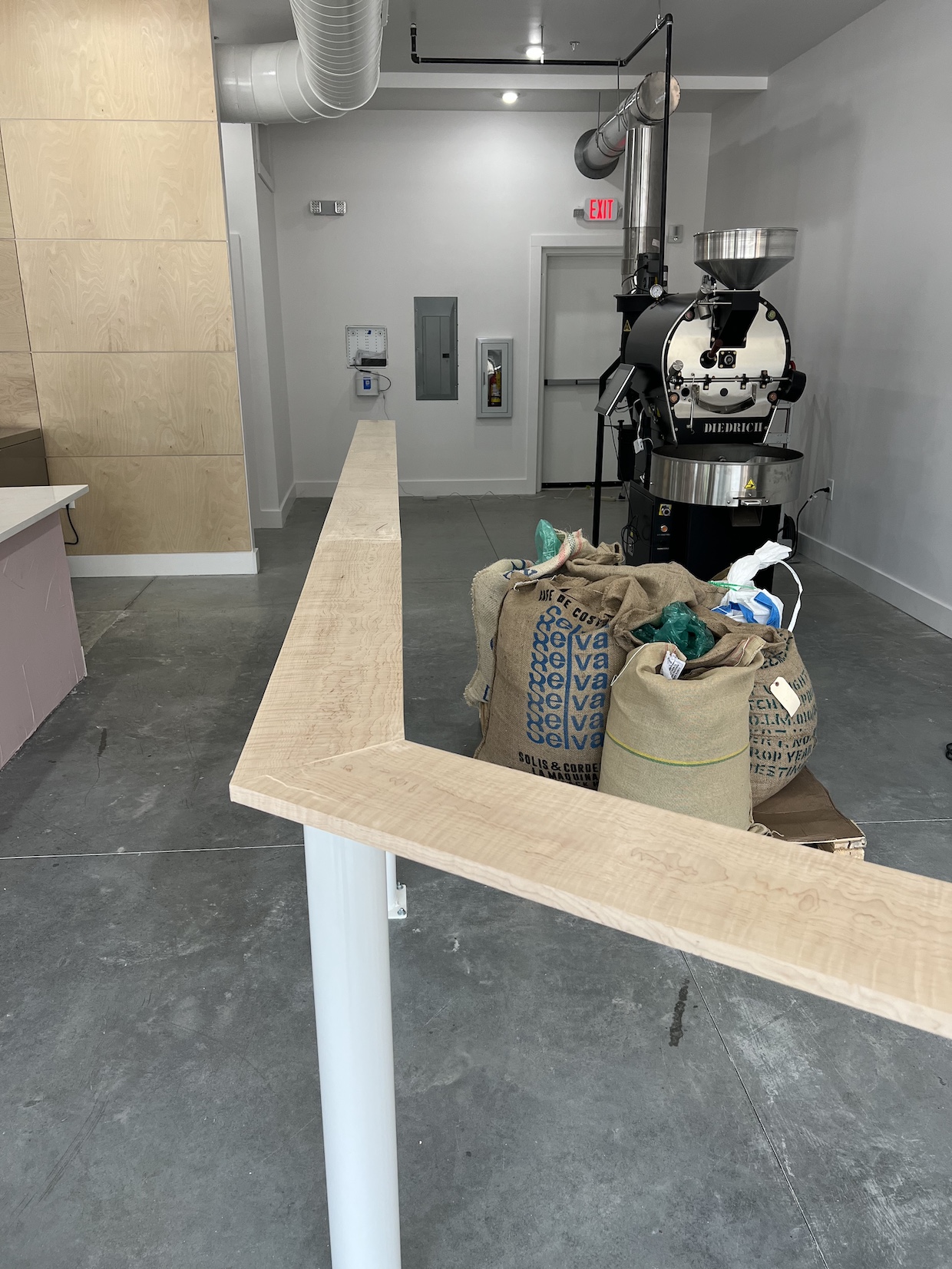 "When selecting coffees, we seek coffee that fits along with other coffees in our lineup, tastes great, and has a price point 2.5 times higher than fair trade pricing," Fivecoat told DCN. "We seek clean, high grade coffees that score 85-plus on the cupping table. We also have a reserved series where we highlight special varieties, lots and processing methods. Our approach to roasting is to bring out the potential each and every coffee has inside those beautiful little beans."
Additional varieties are purchased from nine different importers, including Catalyst Trade, Genuine Origin and Benchmark Coffee. Roasts generally land on the light to medium end of the spectrum. The brand also maintains a range of caffeine-controlled coffees that includes two decafs, a quarter-caf and a half-caf.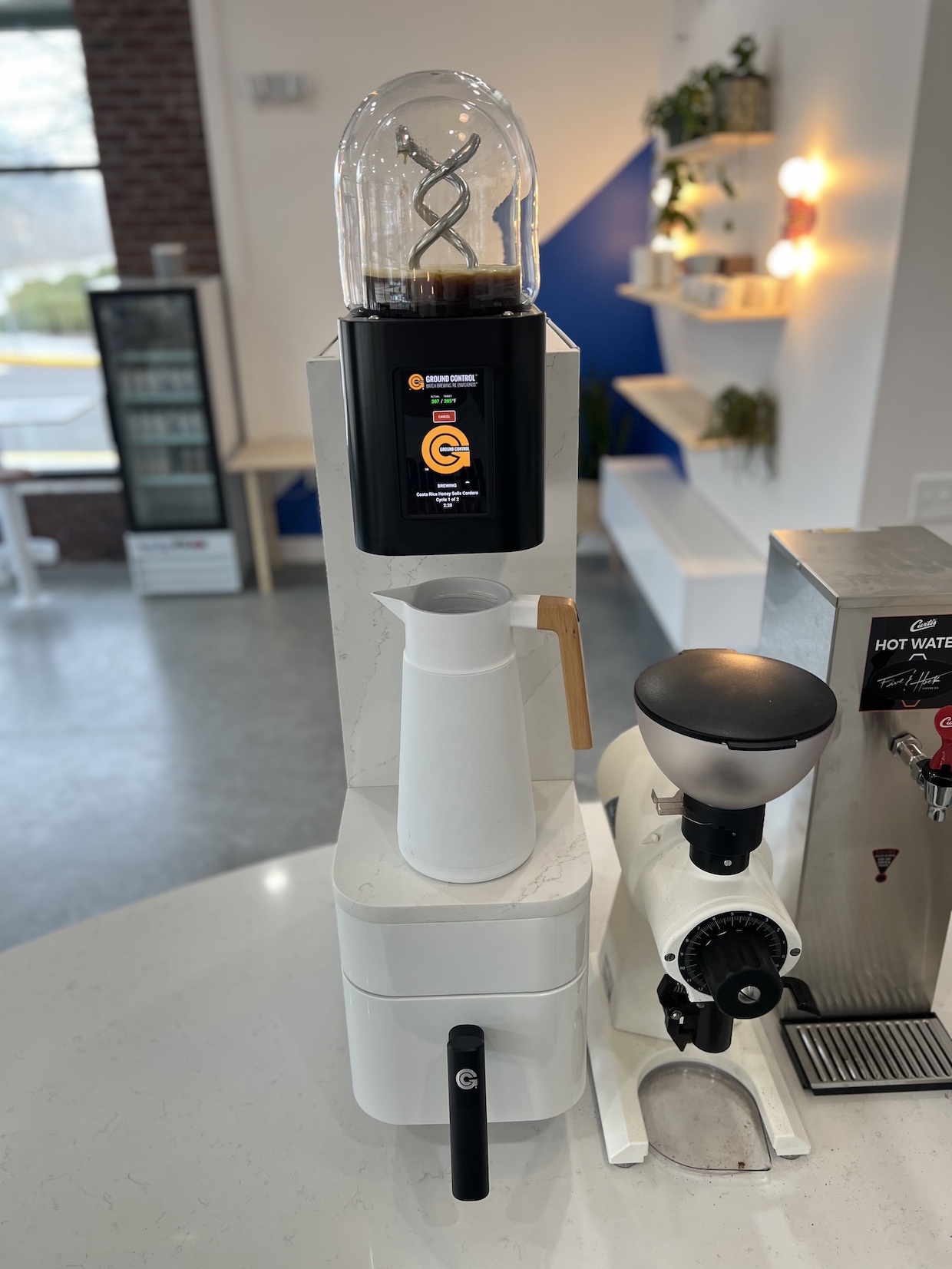 "Whether you want something fully decaf that's a more approachable profile of chocolate, nuttiness and sweetness, to something bright and juicy, our decaf options give you that," said Fivecoat. "We noticed a lot of coffee drinkers stopped consuming caffeine after their doctors advised against it, and noticed folks who deal with anxiety scale back on their caffeine intake, as well, so we wanted to make sure those folks can still be drinking great coffee any time of day. We like to give everyone the opportunity to drink coffee."
With two Diedrichs now up and running the company's wholesale roasting program has additional space for growth. New bakery items and seasonal drinks will also soon roll out in Knoxville.
Said Fivecoat, "We hope our shops are the place where people come and find peace daily, through drinking coffee we roast or lattes we craft."
---
Five & Hoek Coffee is now open at 200 West Magnolia Avenue in Knoxville. Tell DCN's editors about your new coffee shop or roastery here.
Howard Bryman
Howard Bryman is the associate editor of Daily Coffee News by Roast Magazine. He is based in Portland, Oregon.