DCN's ongoing "Design Details" series highlights specific details in coffee shop/roastery interior design or coffee-related packaging and branding. Share your project for consideration here.
Savannah, Georgia-based coffee roaster and retailer Perc Coffee (styled "PERC" by the company) has rolled out colorful new bags.
With a design led in house by Brad Praria — a.k.a. Braddy the Baddy — the new design is intended to help customers connect with "coffees they'll freak out over," according to the company.
The bags are color-coded and divided into three categories, which Perc is referring to as "vibes:" Wild, Balanced and Mild.
Those vibes are intended to communicate some of the inherent qualities of the coffees inside.
A pink bag with a devil-horn rock-and-roll hand gesture icon depicts "Wild" coffees, which the company describes as "perfect for adventurers looking for nontraditional experiences."
A two-finger peace sign on yellow bags communicates "Balanced" coffees, with structured flavors that "speak to those who crave harmony in life."
With a thumbs-up icon, the blue bags communicate a more traditional cup with a "smooth and sturdy profile" that "raises the standard of a classic," according to Perc.
While those vibes invite some measure of interpretation, Perc is removing some of the guesswork related to roast levels, by offering clear views inside the bags through the side panels.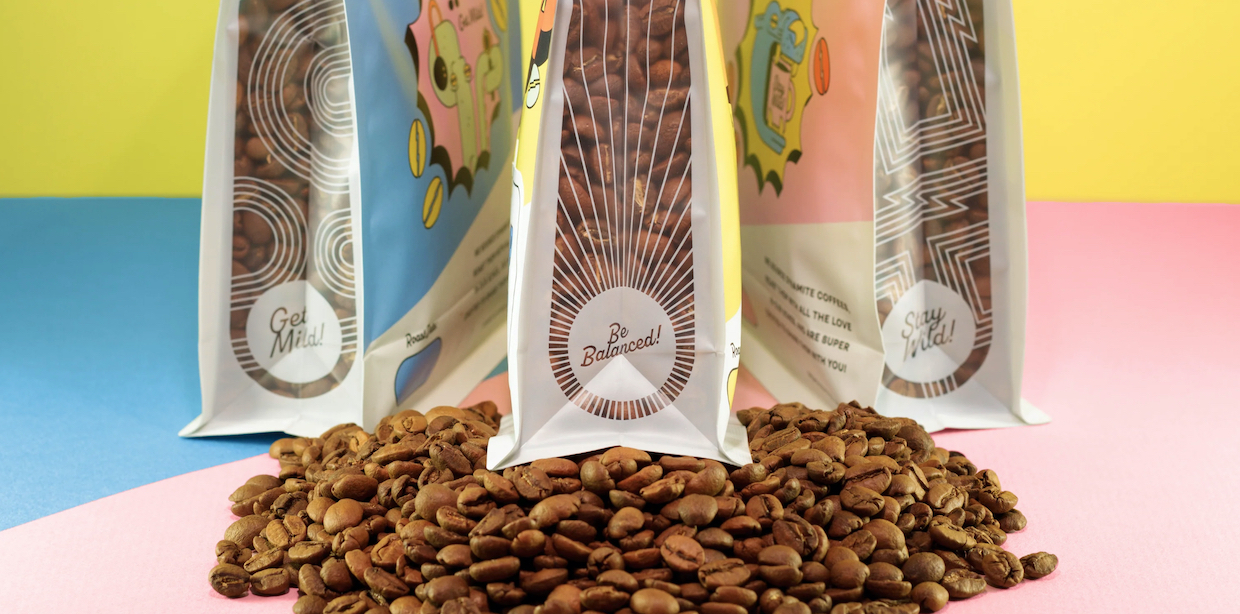 Meanwhile, each vibe brings forth its own set of graphics, while coffees are also given QR codes for customers to learn more about their contents.
"I'm super proud of what we've come up with," Perc Coffee Founder Philip Brown said. "It's an inclusive system that speaks to everyone from coffee pros to the craft coffee curious."