Sitting at more than 6,000 feet above sea level near the Idaho/Wyoming state line is the first brick-and-mortar shop from local roasting company Wydaho Roasters.
Based in Driggs, Idaho, the Teton Valley shop spreads modern lodge-like rustic comfort out over approximately 2,000 square feet with a mixture of cafe seating and upholstered lounge chairs.
"We are in the Mountain West, and have a clean mountain vibe going on," Wydaho Roasters Founder Jim Sheehan recently told Daily Coffee News. "We are trying to create a warm and inviting experience for tourists and locals alike."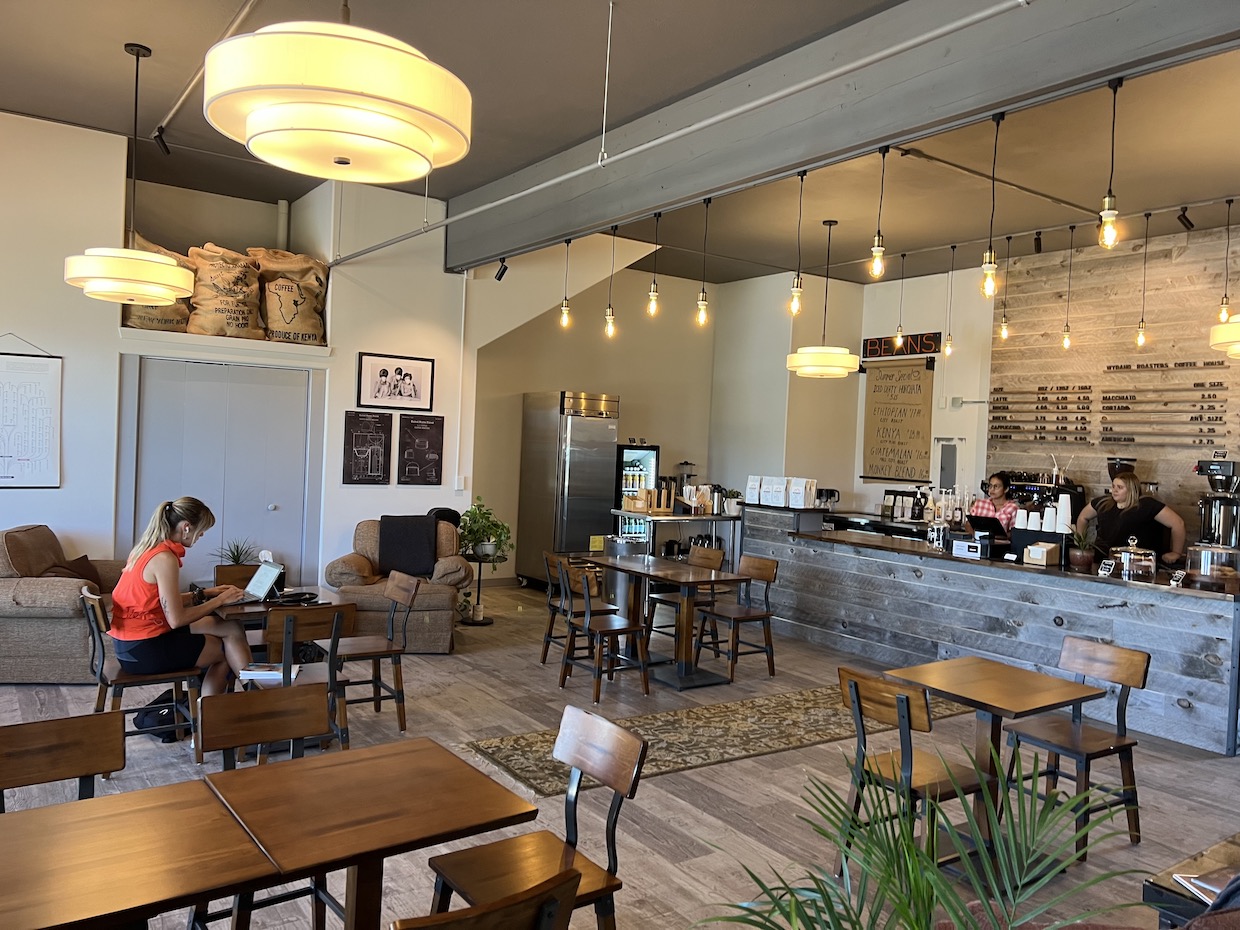 Guests are treated to espresso and drip coffee drinks made from green beans purchased from from Coffee Shrub and roasted on site by Sheehan in a 10-kilo-capacity Mill City Roasters machine.
In a dedicated space customers pass while walking into the shop, the roaster is Sheehan's first commercial machine after 20 years of home roasting.
"I did not grow up in the business, though I did have a cookie and ice cream store in the Twin Cities where we brewed specialty coffee," Sheehan, who is originally from South Dakota, said. "That was where I learned about roasting, from Alakef Coffee in Duluth. That was 1995."
Sheehan spent the intervening decades as an executive for a technology company that he sold in 2015. In 2019, Sheehan founded Wydaho Property Management, envisioning a second career managing vacation rental properties in the Tetons.
"One of our signatures was stocking the rentals with fresh-roasted beans," Sheehan told Daily Coffee News. "That turned into people wanting to buy my beans, which then morphed into Wydaho Roasters opening a coffee house."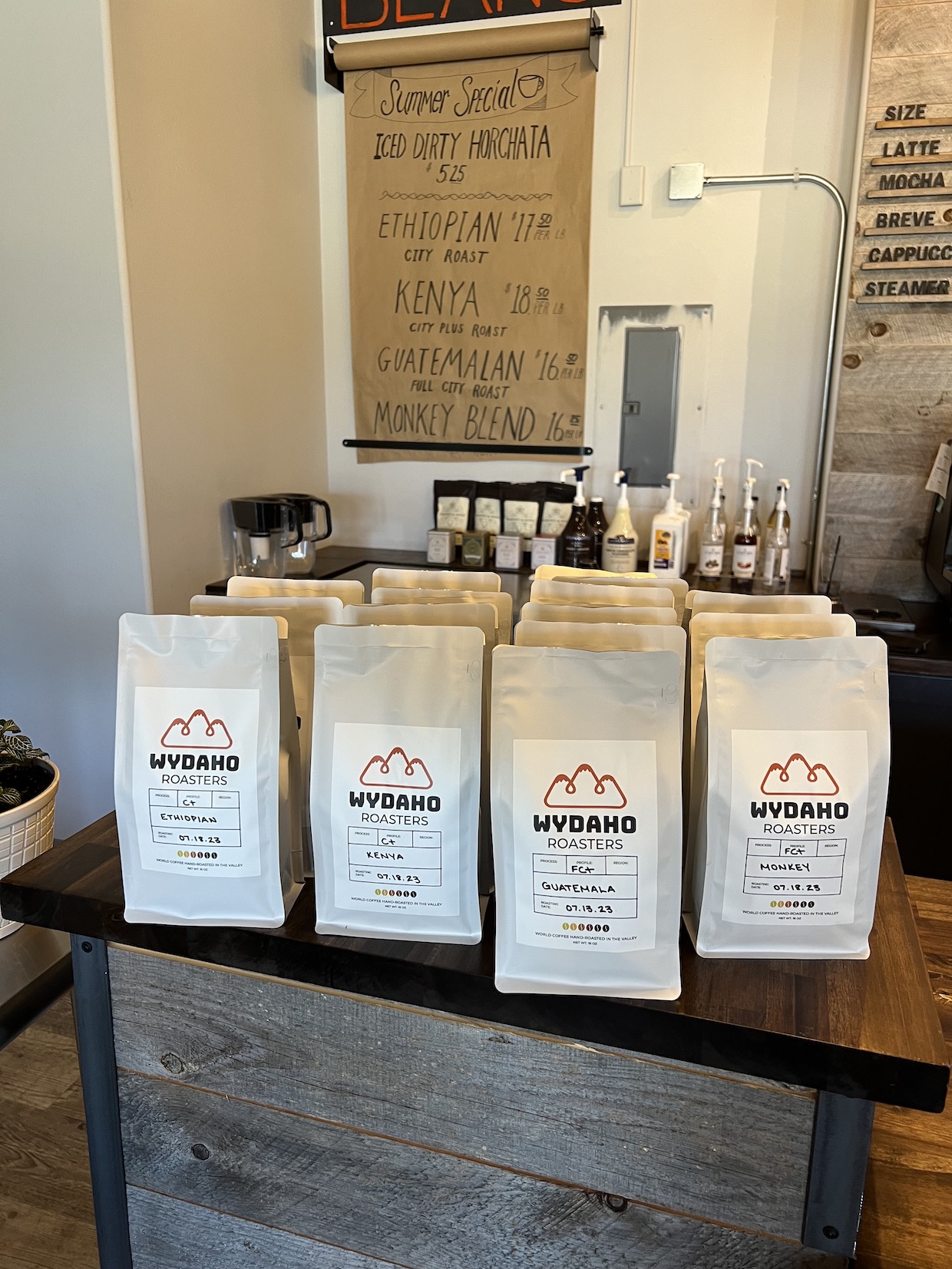 The shop coffee shop has been serving drinks through a 2-group Nuova Simonelli Appia espresso machine paired with a Mahlkönig E80 GBW and Puqpress auto-tamper. A Bentwood 63 grinder breaks beans for batch drip and manual pourovers.
Alongside beverages, the shop offers kuchen, a German custard-and-fruit-filled pastry that recalls sweet memories from Sheehan's own small town upbringing.
"The ladies of the town all had their special kuchen recipes," Sheehan recalled. "We got these from my mom, and played with them until we created something I remembered from my childhood."
Another 800 square feet of space at the current Wydaho site is currently reserved for a growing in-house bakery operation.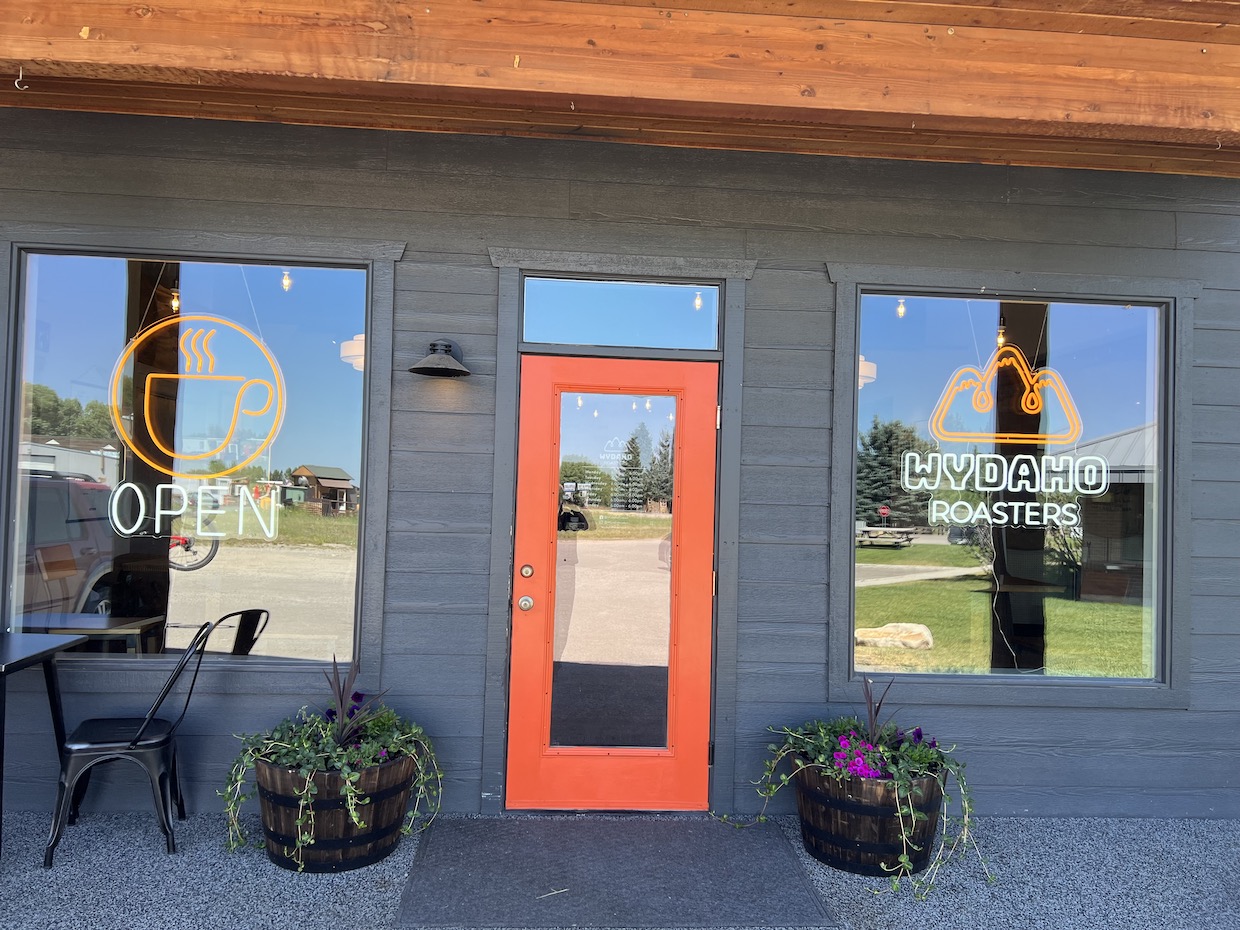 ---
Wydaho Roasters Coffee House is located at 465 S Main St #2 in Driggs. Tell DCN's editors about your new coffee shop or roastery here.
Howard Bryman
Howard Bryman is the associate editor of Daily Coffee News by Roast Magazine. He is based in Portland, Oregon.