A new specialty coffee hub has sprouted along Florida's Atlantic coast with the public opening of Steel Oak Coffee's gleaming new production headquarters, cupping lab and lounge.
Just north of Daytona in Ormond Beach, the facility is now open on Saturdays for pourover and espresso service, while maintaining additional hours for cuppings, educational sessions and training.
Steel Oak Coffee Founder Carl Dupper told DCN that the decision to open the roastery doors was in large part to support the local professional coffee community, including baristas.
"There's no other outlet for them to go and hone their skills or experiment and work side by side with a roaster," Dupper said. "We hope to be positioning ourselves as not just a roaster, but a business that's dedicated to sustaining potential career paths for people that aren't just in a transitional career at coffee, and we just felt that that was lacking in the area."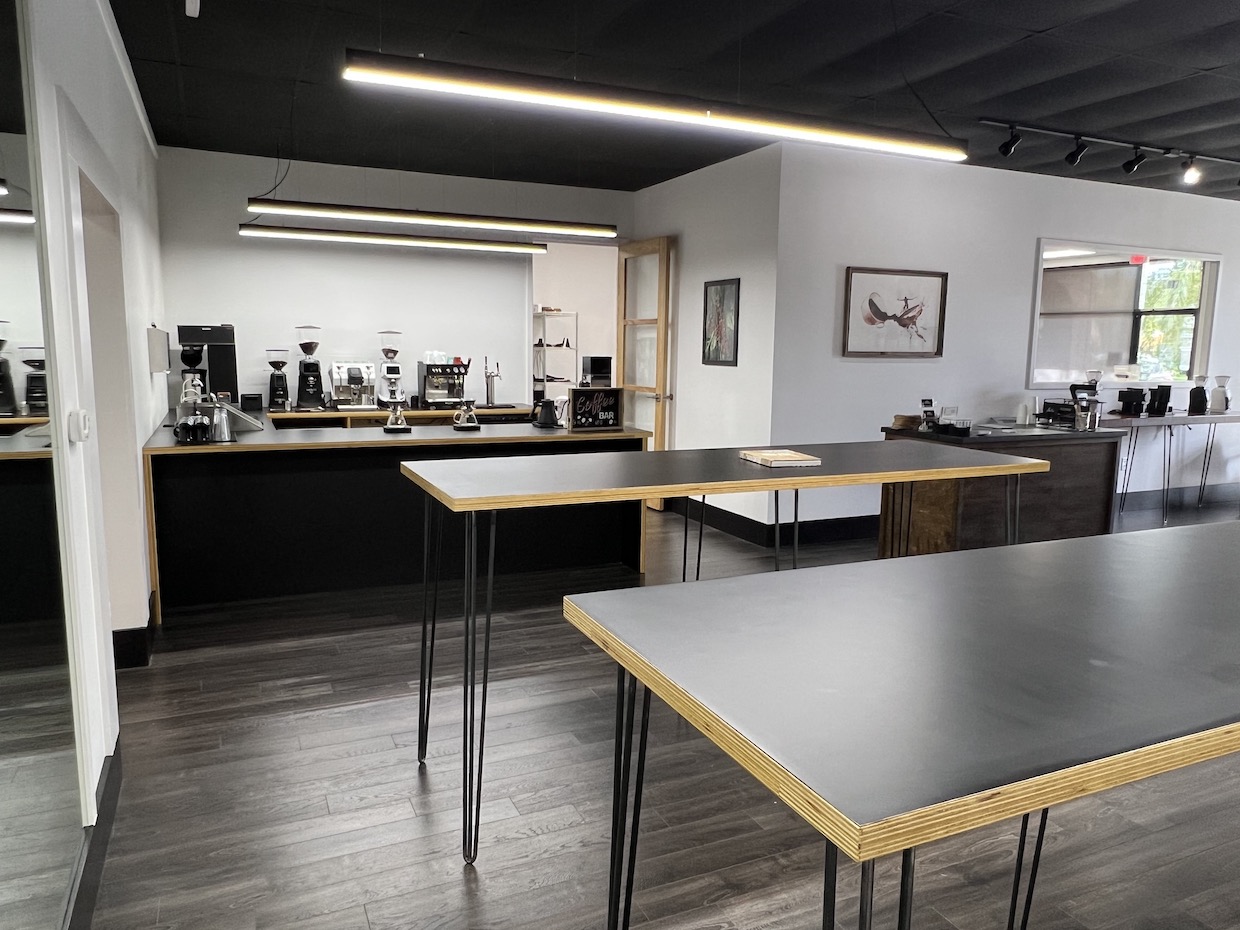 Inside the approximately 2,900-square-foot facility, roughly 1,700 square feet is dedicated to a production floor with 2-kilo and 10-kilo-capacity Mill City Roasters machines, plus a 15-kilo Loring S15 that joined the line earlier this year.
The manufacturing area includes some green coffee storage and a commercial kitchen for cold brew production. Steel Oak stores additional green coffee off site.
Adjacent to an 800-square-foot lounge, the espresso and brewing center is equipped with Fiorenzato grinders and single-group espresso machines by SanRemo and Ascaso. Steel Oak represents all three brands as a distribution partner.
"A lot of the cool technology that's new to the U.S. is underrepresented in our immediate market, so as we brought equipment in, we really looked at what the market was not being served," said Dupper.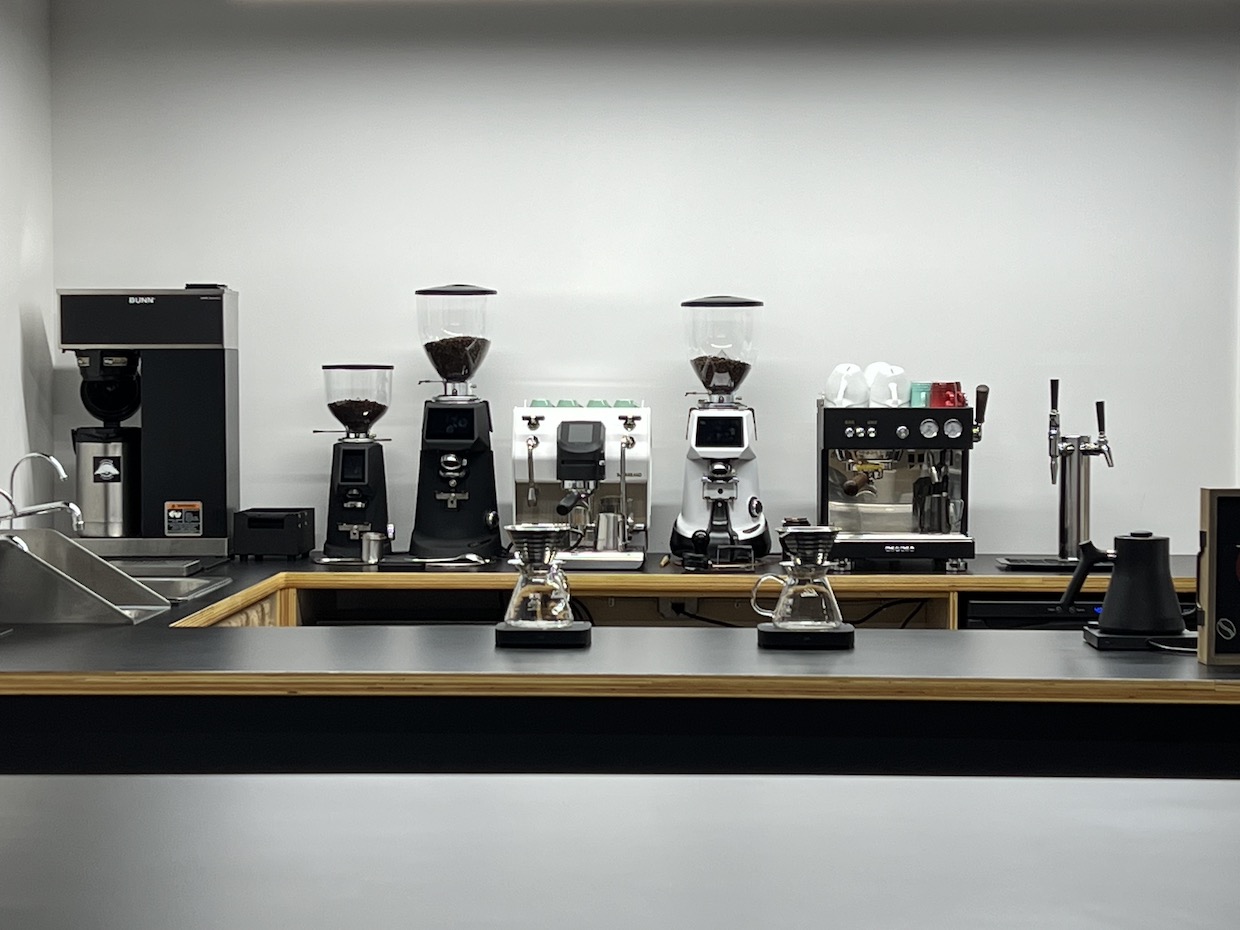 Ditting 804 Lab Sweet grinders support cuppings atop tables that were built to Specialty Coffee Association (SCA) protocol height, with an eye towards attaining SCA training campus certification. The counters and tables are made from compressed layers of plywood for a look reminiscent of a skateboard deck, nodding to the local surf and skate culture.
The hairpin legs of the tables, as well as the style of chairs and tables in the lounge, combine for a European and mid-century modern vibe that might fit naturally with The Casements, the historic mansion that was John D. Rockefeller's winter home in Ormond Beach.
"We tried to tie some elements that would feel comfortable to the locals without pushing opinions," said Dupper. "That's why it's so muted yet sophisticated at some level. I don't want anybody to have a preconceived story when they walk in; I want them to be comfortable enough to create their own story."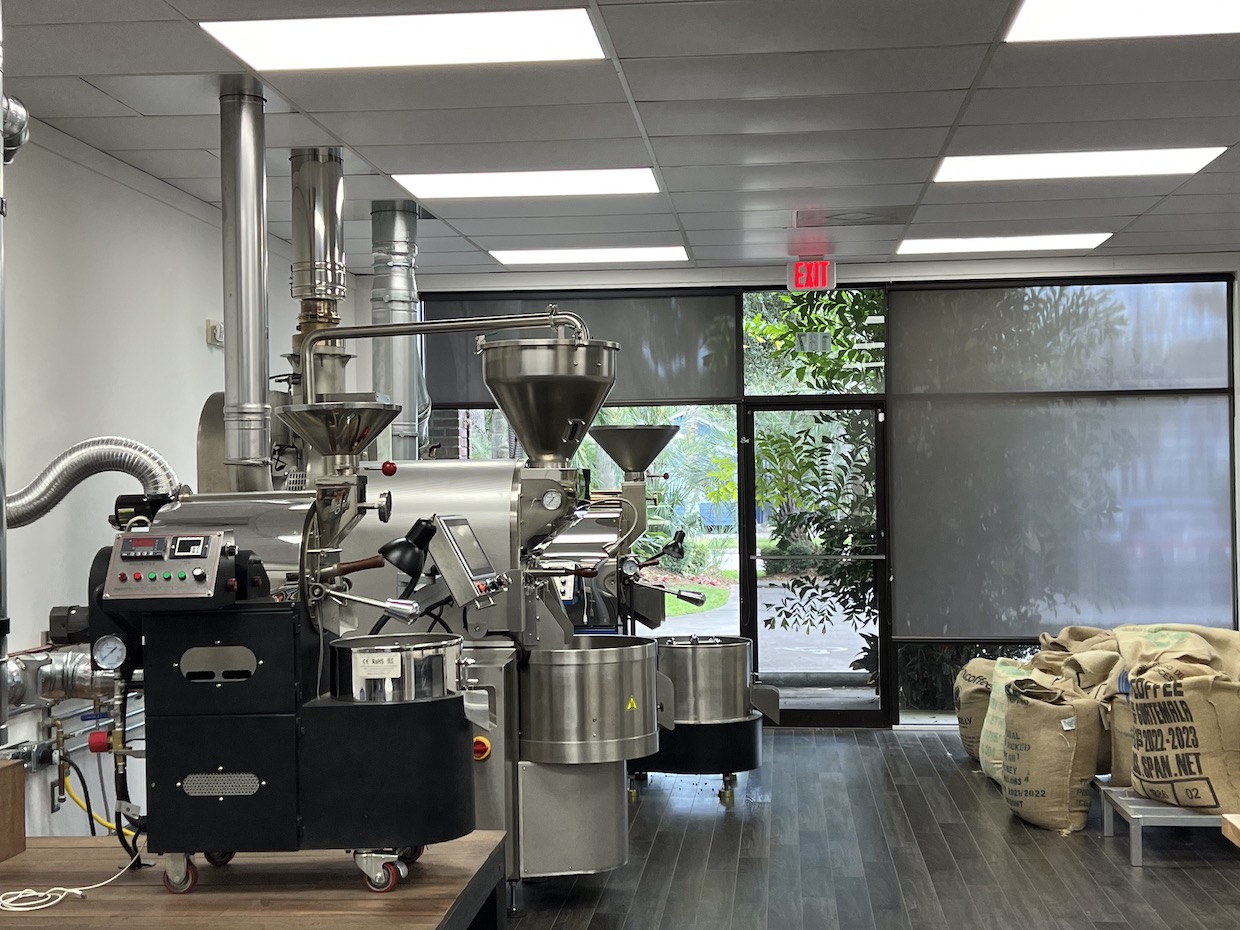 Steel Oak's story began about a decade ago when Dupper, who holds dual math end engineering degrees from Penn State University, was given a cup of AeroPress coffee from a colleague while working in North Carolina.
"Everybody has that coffee moment, and that was it for me," said Dupper, who moved to Ormond Beach with his wife shortly thereafter. "My wife sent pictures to me of the grocery store aisle and said, 'There's no coffee here,' and that immediately got Steel Oak in motion."
The company's coffee offerings originate from a variety of established coffee-producing countries, while familiar flavor profiles and numerous roast depths cater to local tastes.
"We are starting to do some experimental stuff, which is good that our market is getting to that point," said Dupper. "We've got some carbonic maceration coffees, some anaerobic naturals. We're starting to get into some fun stuff, but only at the pace in which our market can uptake that and sustain what our investment was."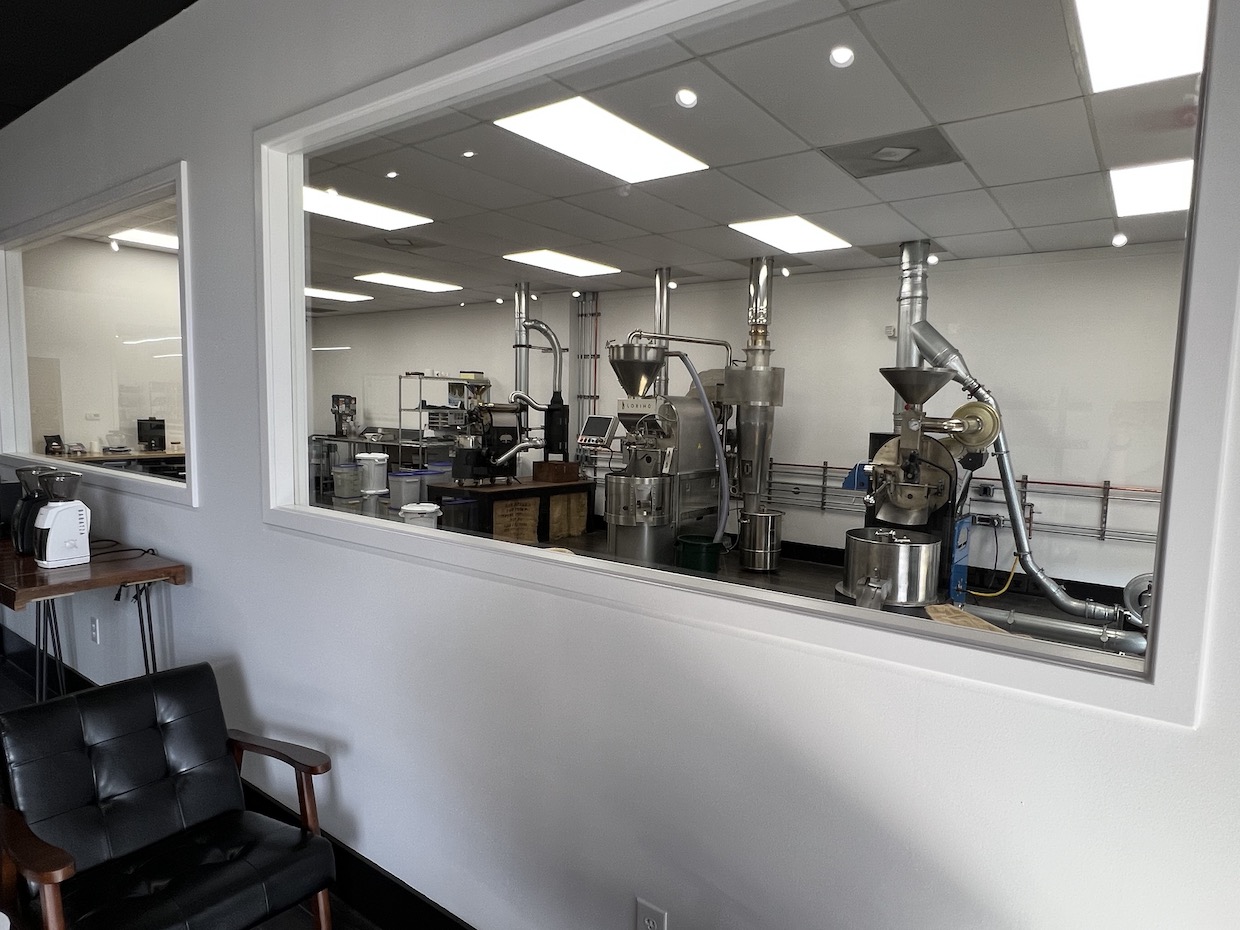 Dupper is currently hoping to ramp up cold brew production while adding yet another Loring roaster, which might allow for some more automation in the roastery.
"When we look at our strategic targets per bag," said Dupper, "our goal is to take that 100% cost pie chart and start to leverage more towards reducing our labor and overhead so that we can invest more per pound green while maintaining our price position in the market to the consumer… Automation is super critical to our industry to leverage what people are interested in and what people aren't interested in, and still deliver that experience to the customer."
---
Steel Oak Coffee is located at 187 S Yonge Street in Ormond Beach. Does your coffee business have news to share? Let DCN's editors know here.
Howard Bryman
Howard Bryman is the associate editor of Daily Coffee News by Roast Magazine. He is based in Portland, Oregon.