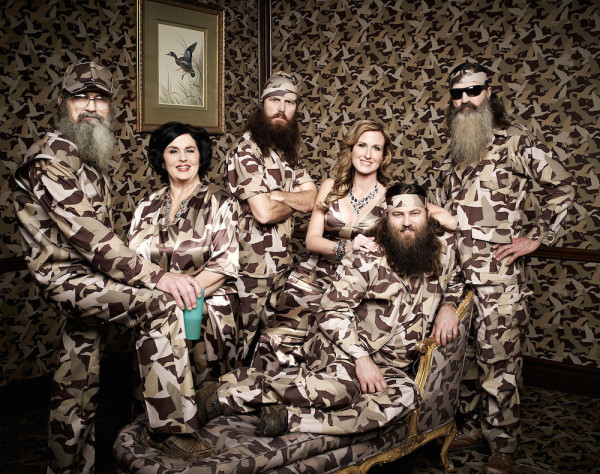 Leaving no market segment untouched, West Monroe, La.-based Duck Commander is launching a coffee line in partnership with Lafayette-based roaster Mello Joy.
The "Duck Commander Coffee" is expected to launch this September, including a "dark roast" and a "medium roast" of 100% arabica beans in 12-ounce bags and single-serve capsules. The capsule line will also include a hot chocolate and a cappuccino.
(more: Toms Shoes Founder Blake Mycoskie Goes Big with New Coffee Venture)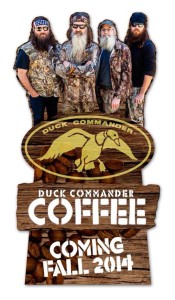 Mello Joy, whose tagline is "The Original Cajun Coffee," was a popular Louisiana brand for several decades beginning in the 1940s, before the brand was sold in 1976 and soon after phased out. Entrepreneur Wayne Elmore — whose credits include Communication Corporation of America, Couch Slippers LLC and E-TennisBalls.com — revived the brand in 2000.
"We are thrilled to have these two Louisiana family-owned businesses come together," says Elmore. "The Robertson family has become the quintessential Louisiana family to the world."
For those of you who have not seen a television, box store or the internet over the past three years, the Robertson family-led Duck Commander brand exploded following the popularity of the A&E reality series "Duck Dynasty." The company now owns the Buck Commander brand and has its name all over things like Nascar races, college bowl games and untold numbers of outdoor products, clothes and other lifestyle knickknacks.
(more: Coffee Wholesale Account Leads to Verbal Sparring Over 'God's Law')
"When we set out to launch our Duck Commander coffee, we searched for the best coffee and chose Mello Joy Coffee right here in Louisiana," says Duck Commander CEO Willie Robertson, who traded his polo shirts and golf clubs for camo and shotguns to help build his father Phil's Duck Commander brand into a multi-million dollar company. "It is exciting to have these two iconic Louisiana brands come together to create something new."
The coffee product will fall in the Duck Commander Family Foods line, which also includes cookbooks, marinades, spice rubs and toy guns that shoot marshmallows.
Nick Brown
Nick Brown is the editor of Daily Coffee News by Roast Magazine.