Over the past year, a small group consisting of an architect, industrial designers, a graphic designer and barista/shop owner Jae Wong Kwak has been building something pretty incredible in South Korea. The group is operating under the name Dutch Lab, and after splashy debuts at the 2013 Seoul Cafe Show and Coffee Expo Seoul 2014, it has introduced a complete line of industrial-design-heavy, slow-drip cold brewers.
(related: Hands-Free Aeropress? You Need to See this Gas-Powered Custom Machine)
If terms like laser-cut anodized aluminum, brass needle valves, borosilicate glass tubes and hand-blown glass tanks get you excited, you're going to like what's happening here. The big guns are under the company's "Steampunk" line — not associated with the Alpha Dominche Steampunk — including the "Basic," which is hardly basic, and this, called Gothicism:
Here's a look at the "Basic:"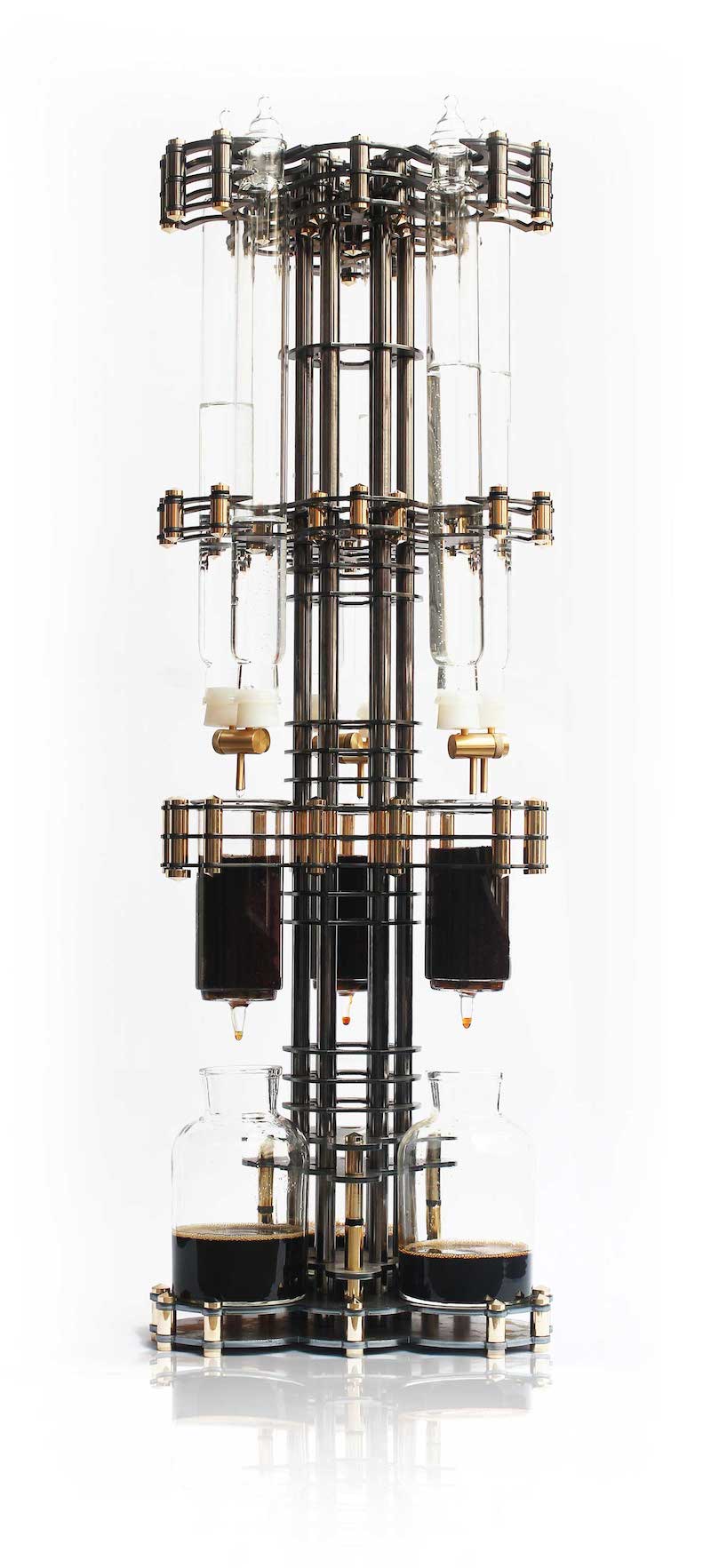 These are not merely ornamental pieces. Jae Wong Kwak has helped inform the brewing functionality, and several Dutch Lab pieces are featured at his shop, Coffee by Woong, in Seoul.
(related: From Melbourne to Paris to Tokyo: Inside the New Coutume Cafe)
These units are in limited production, with prices ranging from 7.5 million won (approximately $7,200 USD) for Gothicism to lesser thousands for products in Dutch Lab's other lines, including an architecture-inspired line with interpretations of the Eiffel Tower and Big Ben, a movie line that includes a steel King Kong scaling the Empire State Building, a "modern" line and even a cassette tape-themed cup dispenser:
Nick Brown
Nick Brown is the editor of Daily Coffee News by Roast Magazine.