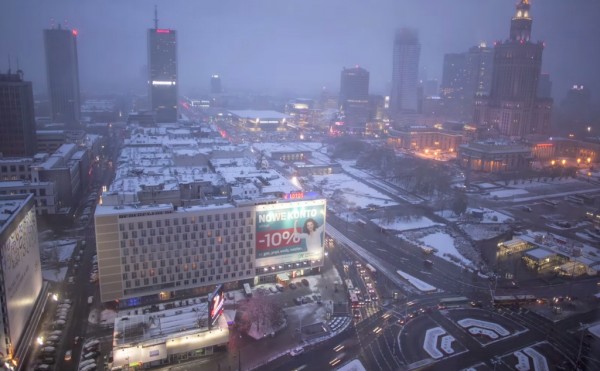 As part of a larger series on food and culture in Warsaw, Polish filmmaker Patryk Bugajski has helped create a beautifully shot 25-minute film in which the subjects dive into great detail on the relatively short history of the city's specialty coffee scene and cafe culture.
The series is called Wawangarda, a conflation of the actual Polish city name (Warszawa) and the word vanguard. Bugajski recently told Daily Coffee News that coffee made for an ideal first episode subject, in that it so perfectly reflects the kind of conscientious consumerism that has been taking hold throughout the city in recent years.
"Warsaw has been changing like crazy last five to eight years, and in the past couple years the tempo has gotten even faster,"  Bugajski says. "The changes cover all of city life, from food to physical activity to independent culture and fashion. You name it."
Bugajski is not a professional coffee person, but says that in the process of making the first film in the series, he was inspired by the grassroots efforts of the coffee people on the city's leading edge.
"The coffee scene here is a great example how can you create a movement from the scratch," he says. "Back in the day there was no coffee culture, no independent coffee shops, no freshly roasted coffee providers, nothing like that. Fast forward to 2015, and we have thriving scene where people care about the quality of the coffee, the way it is brewed and where it comes from. It is pretty inspiring to see the bunch of passionate people that are unstoppable and creating a genuine sense of place."
We highly recommend watching the film, which includes English and Polish subtitles, depending on who's speaking:
Nick Brown
Nick Brown is the editor of Daily Coffee News by Roast Magazine.