Central Florida — loosely defined here by Gainesville to the North and Tampa to the South — has long been one of the nation's premier destinations for many things: Mickey Mouse, spring training baseball, space launches, Nascar's biggest race, the list goes on. It is only in recent years, with the proliferation of foodie culture, that coffee can confidently be placed on that list.
Earlier this year, the travel site Skift even went so far as to proclaim Orlando, for one, "no longer a cultural and culinary wasteland." With such boundless optimism in mind, numerous craft-focused players have in recent years tapped into Central Florida's burgeoning specialty coffee market, and the the scarcity of failures here suggests there is room for more.
Jimmy Sherfey is a coffee journalist who has witnessed first-hand the growth in Orlando alone. "I haven't seen a lot of craft establishments start up and fail," Sherfey says. "I've seen a lot of people take the leap and make it work."
Here we present just a smattering of the companies that have helped lead the recent growth of specialty coffee and culture in Central Florida. It is by no means an exhaustive list, and it is admittedly somewhat agist; the oldest establishment below opened in 2008 and none of the other companies are more than five years old. But it presents a good starting point for consumers who who as interested in locally roasted cold brew or remarkable single-origins as they are in Gator football or Walt Disney's many Americana wonders.
Located downtown, Volta was opened in 2008 by Anthony Rue, an academic-turned-cave-diver who ultimately decided to do something about the lack of quality coffee around town. Operating as a multi-roaster cafe, Volta's coffee offerings nearly all stem from the close relationships Rue has built with Intelligentsia Coffee and its alumni. "Everyone I work with, I met through Intelligentsia," says Rue. "I trust them and we share certain values."
Volta is currently offering Ruby Coffee Roasters out of Wisconsin and Paramo from San Francisco. The founders of both companies — Jared Linzmeier of Ruby and Gabriel Boscana — are Intelli alums. Queued up next for Volta is a Guatemala Bourboncito, or a dwarf bourbon, from Linea Caffe. Linea founder Andrew Barnett first started Ecco Caffe, which he sold in 2009 to, you guessed it, Intelligentsia.
Located in the East End market, Lineage Roasting is on a mission to make Orlando a coffee destination all its own. Owner/Head Roaster Jarrett Johnson has only roasted commercially for three years, but Lineage is already making gains toward that mission. For Florida locals experiencing specialty coffee for the first time, Lineage leans on an approachable and undeniably good line of bottled cold brews to reel them in. "We decided to try and make a delicious drink that would get people through our doors," says Johnson,  "Then somewhere down the line we say, 'Hey, how about you try a hot coffee?' "
During its first year in the East End Market, Lineage, did not serve espresso. It wasn't until February 2015 that Johnson fired up an all-white Synesso espresso machine. Lineage always has a "Modern American" espresso blend on hand, but they also feature revolving single-origins as espresso as well, such as a current offering, a fully-washed Sulawesi Tana Toraja.
Axum is located in Winter Garden, a small town located just west of Orlando. The shop operates as a nonprofit, giving proceeds to charities to benefit orphan care, medical needs, and fresh water needs in developing countries. Currently serving Batdorf & Bronson from Atlanta, Axum is slowly transitioning to its own in-house roasting operation, based at a new location inside the Plant Street Market.
Like most quality-focused shops, Central Florida's delicately approach the balance of educating customers on coffee, while also appealing to current tastes. At its downtown location, Axum is serving daily batch brews right next to its pourovers and traditional espresso drinks. The new location, however, promises to shine a more focused light on brew methods, preparation and individual coffees roasted on-site.
Downtown Credo is another nonprofit coffee shop with a twist: There are no prices; sales are donation only. They also source only from the direct relationships they've built with farmers in Guatemala, Nicaragua, and Peru. This sourcing and non-pricing model has proven wildly popular and has spurred expansion into the Florida Hospital, with plans for another downtown.
All coffees are roasted pro-bono by local roasters, and all proceeds go to benefit the Orlando community. Downtown Credo supports programs like Rally, a startup fund for social entrepreneurs, and Conduit, a creative space for artists, artisans and musicians. They also support underdeveloped neighborhoods in the Orlando area by organizing bicycle rallies, trash pickups, and the first ever parade down Parramore Street.
While its community focus grows, Downtown Credo vows not to lose sight of coffee quality. Jason Moore, the shop's new Coffee Director, knows DC must keep up with other area shops in order to attract customers and meet the nonprofit's broader goals. Says Moore "We have a lot of people who are excited about coffee and about doing it better."
Considered by many local coffee people as one of the "Big Three" roasters in the state, Buddy Brew started as a hobby for Dave and Susan Ward before they recognized serious demand for better coffee locally. Despite their place as a regional coffee powerhouse, the Wards have always taken a slow, community-focused growth approach.
"Our sign at the door said, 'Open most mornings, Saturdays sometimes, Sundays never,' " says Susan Ward. "We accidentally created this community of people who loved how casual and unconventional we were."
Vestiges of Buddy Brew's casual atmosphere remain today, even in its Oxford Exchange location, equipped with marble floors, brass railings, and leather couches. At their original location on Kennedy Avenue, the company's roaster still sits in the middle of the cafe, as it did when the couple didn't have enough space for a dedicated roastery.
The retail brand is expanding outside of Tampa and has begun a Direct Trade program, furthering the Wards' "Brew Good, Do Good" mission. Susan and Dave remain humble "We we accidentally in the right place at the right time," says Susan. "We had no idea people were so ready for a better cup of coffee."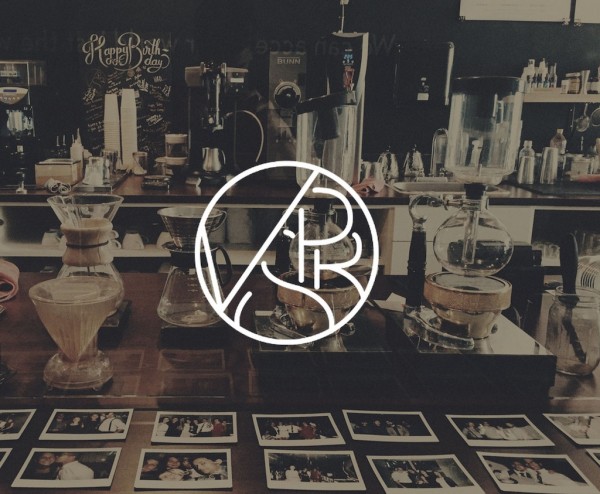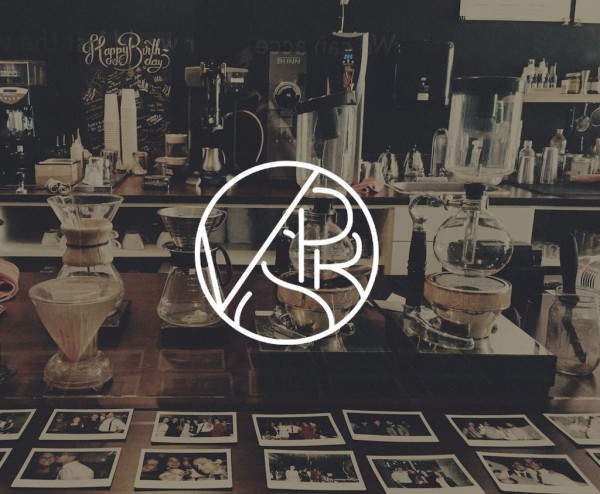 When Edd Siu moved to Florida from New York, he felt a hole in his life — namely, easy access to great coffee. Siu took matters into his own hands, launching Vespr Coffee and Allures in May 2013, and the shop now has plans to open a second location in Downtown Orlando.
The open, simple layout of the flagship multi-roaster shop leaves plenty of room for UCF students to work, and large windows let in waves of sunlight during the day. Alongside the gamut of traditional espresso drinks, Vespr also offers experimental coffee cocktails, hot and cold. The Dick Tracy — a cold, bacon-infused espresso cocktail — is an obvious crowd favorite, as is the Vintage Honey Malt.
Vespr is currently offering coffees from Lineage, Panther Coffee, Counter Culture and PT's Coffee. The company also just recently began working with Onyx Coffee Lab.
Joel Davis rides his bike everyday to work. The catch is, his bike IS his work. Commune & Co., the coffee company he founded in 2014, is a coffee trike that serves refreshing nitro cold brew to parched Tampa residents. Commune has two consistent locations: at Lykes Gaslight Park in downtown Tampa from 8 a.m. to 12:45 p.m.; and at Gaspar's Grotto Patio in Ybor City from 1 to 4 p.m. Mobile-optimized, Commune & Co. also makes appearances at events and festivals throughout the city.
As a Buddy Brew alumnus preparing to open up his own brick-and-mortar store, Davis was approached by a friend who asked if he had ever seen breweries putting kegs on cargo bikes. The idea was born at that moment. "It's been the best business decision I've ever made," Davis says. "Our logo is rolling through the city everyday."
Commune & Co. serves up two different cold brews at a time currently, featuring coffees from Ruby Roasters and MadCap Coffee. While cold brew is a naturally popular choice in Florida, Davis chose invest in nitro cold brew because he thinks it's more refreshing but also better reveals coffee's natural flavors.
In March 2015, the college town of Gainesville received a welcome addition to its specialty coffee scene. UF alum Alfonso Guerrero opened Know Where Coffee with the founding mission to feature the best coffee the state has to offer. Know Where focuses on educating its often young consumers, while helping them navigate through great coffee all over the state.
"Not a lot of people are locals," says Guerrero, "so I like to introduce them to coffees in their hometowns like Tampa and Miami."
Know Where currently carries coffees from the state's "Big Three" roasters — Buddy Brew, Bold Bean in Jacksonville, and Panther Coffee in Miami — and Guerrero hopes to feature other Florida roasters soon, as well. To keep the coffee menu fresh and offer additional opportunities to engage with consumers, new coffees are added in approximately every two weeks.
Ben Putano
Ben Putano is a writer and founder of Thwave.co, a coffee blog and marketplace. He is based in Columbus, Ohio.