PCP, a creative and experimental coffee brand led by a group of Australians, has opened its first shop in the United States, on Fairfax Avenue in Hollywood.
Short for the Paramount Coffee Project, PCP was co-founded by Russell Beard (Reuben Hills, Sydney), Mark Dundon (Seven Seeds Coffee Roasters, Melbourne) and Jin Ng of Paramount House, which houses the original PCP location in Sydney. It officially opened late last month with a debut slate of coffees from U.S. roasters including Heart Roasters (Portland, Ore.), George Howell Coffee (Boston), MadCap Coffee (Grand Rapids, Mich.) and Ruby Roasters (Nelsonville, Wis.). International roasters on the menu include Australian Marvell St. (Byron Bay), Small Batch (Melbourne), Everyday Coffee (Melbourne), Seven Seeds and Reuben Hills, while an Ethiopian Chele'lektu from Tokyo's Fuglen is also on offer.
Those coffees will provide the initial platform for what the PCP describes as "a collaborative concept that looks at coffee differently through education and exploration of roasting styles and brew methods." On the latter front, PCP LA is opening with Fetco and Bkon brewing equipment and a La Marzocco Linea PB espresso machine.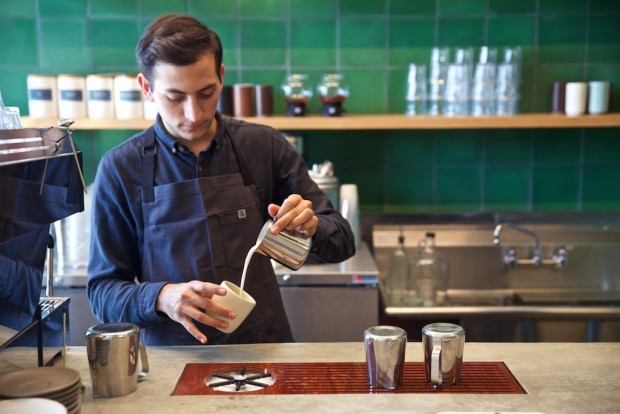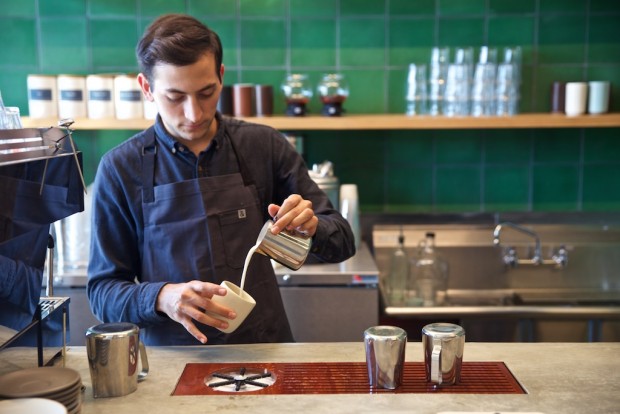 While the drinks program takes center stage, food is not an afterthought. Apart from a quick-service coffee counter, PCP will be offering a menu of breakfast, lunch and snack dishes with chef Will Majano (formerly of California restaurants Petit Trois, French Laundry, La Poubelle, Fig + Olive), while Santa Monica's Farmshop will supply desserts and fresh pastries.
The PCP concept is not merely about collaboration and experimentation with consumers. The group also works closely with others at the coffee roasting and retail vanguard. Last year, for example, L.A.'s Go Get Em Tiger took over PCP's Sydney shop, and the PCP team says it plans to keep the coffee program at the L.A. shop fresh with new roasters, new coffees and new coffee people.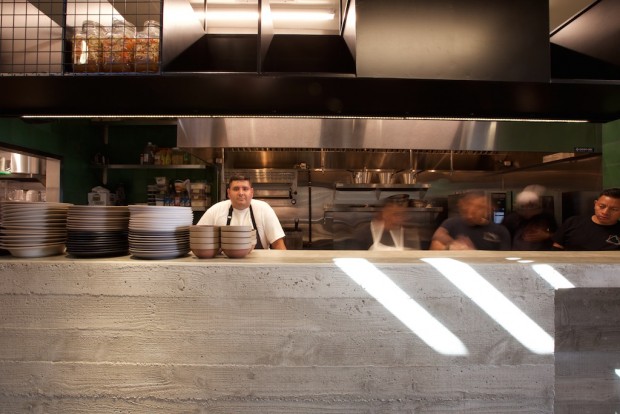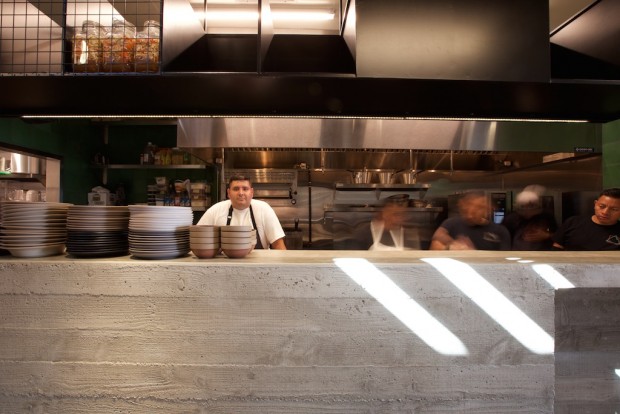 Here's more straight from the source on the PCP ethos:
The café is a collaborative project to look at coffee differently in a café environment. Education and exploration of roasting styles, brew methods and coffee/café approach is the aim.

PCP is a café presenting exceptional local and international roasters presented in an unbiased and educational format. It is a platform for establishing connections and creating relationships between local and international roasters, farmers and brewers. PCP creates a way to cross-promote from a neutral perspective with only the integrity of the coffee in mind.
Nick Brown
Nick Brown is the editor of Daily Coffee News by Roast Magazine. Feedback and story ideas are welcome at publisher (at) dailycoffeenews.com, or see the "About Us" page for contact information.