The decade-old and steadily expanding retailer Seattle Coffee Gear wants to be more than just a resource for home coffee brewing consumers. It's also poised to become a robust resource for the roasters who wish to reach them, as this fall the company's Lynwood flagship store is debuting a bold new concept in whole bean sales called "The Wall."
The Wall will be a row of roasted retail coffees — 35 coffees and counting. Each coffee gets its own display that rises vertically, with takeaway cards and signage featuring information on the coffee and its roaster, with the retail stock on shelves above. Each display will also feature its own dedicated Eureka Mignon Instantaneo burr grinder with the featured coffee dialed in, ready for a trained SCG salesperson to demo the coffee in three or four-ounce sample Kalita Wave brews.
SCG will work with each roaster on the length of time they wish for their beans to be on the shelf, and if they don't sell in time, the beans will be pulled, SCG takes the loss and the coffee will be allocated as fodder for testing grinders in the SCG repair shop.
The Wall will be a bit over 20 feet long, wrapping around the front corner of the Lynwood store. There will be no physical separation between customers and the Wall, although the sample brewing will be supervised by staff members. The Lynwood location will serve as a testing ground, although if successful, it won't end there. "We are looking to potentially take the Wall concept to our Bellevue store and our Portland store in the future, any other store that we should open," SCG Retail Marketing Specialist Michelle Stoffel told Daily Coffee News.
"Our idea is to offer customers a way to sample the specialty coffees before they buy them," said Stoffel. "The idea is that they'll create a coffee flight of three to try, and it'll all be complementary." Stoffel clarified that this is not a step towards coffee service in any café-style sense. Samples will be provided to the customer free of charge, and the experience will help sell both the beans as well as the equipment used to prepare the sample, SCG's original forte.
The inaugural selection of roughly 10 single origin and 25 blends comes predominantly from Washington, Oregon and other West Coast roasters, although national brands such as La Colombe and Intelligentsia are also in the mix. Going forward, roasters are welcome to participate from anywhere they can feasibly and reliably ship beans for arrival within the first couple days off roast. "We'd definitely be interested in people contacting us," said Stoffel. "A great way to start would be to send a sample." Stoffel said they also prefer roasters that are able to visit for in-store demos and events, although anyone is welcome to get in touch.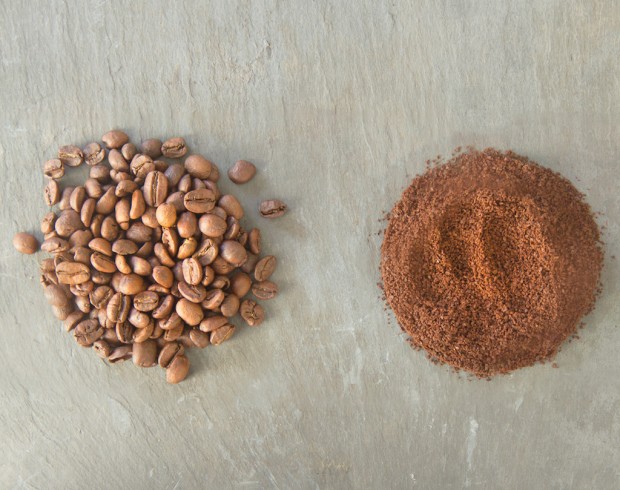 For now the pourover samples are the only method on offer, although in time they intend to incorporate a few espresso samplers as well, given that SCG also retails a variety of higher end consumer and prosumer grinders and machines. But they also want to ensure that customers are able to brew their own samples if they want, for a more hands-on experience with both the coffee and the equipment. "We're trying to figure out the easiest methods so that all different skill levels can do it," said Stoffel. "We're in a mall setting, so we have customers that aren't as experienced with coffee, and then we get the diehards."
The Wall will officially launch with a grand opening celebration Saturday, November 7. A day-long event starting at 10 a.m. will include giveaways, guest roasters and coffee tastings. A full list of roasters with offerings for sale on The Wall will be available on the SCG website.
Howard Bryman
Howard Bryman is the associate editor of Daily Coffee News by Roast Magazine. He is based in Portland, Oregon.