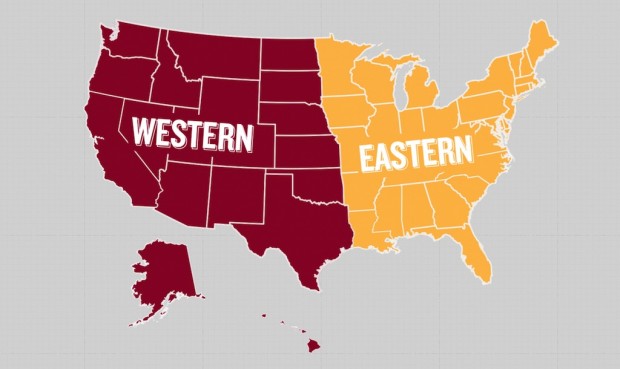 The Specialty Coffee Association of America has just announced the new U.S. barista competition structure for qualifying events, centered around a single weekend in a single location smack dab in the middle of the country, February 2-6 at the Kansas City (Mo.) Convention Center.
The revised competition platform follows the work of an ad hoc committee formed to address concerns aired after the SCAA announced it was ending all regional competitions in an effort to reduce annual operational costs. The group later issued a production cost breakdown of what were — as of a year ago — three separate regional competitions, saying that more than $100,000 of expenses were required from the group's general fund, generated through membership dues.
Despite the single, central location, competitors wishing to enter the 2016 qualifying event — a requirement for those hoping to reach the US Barista Championship or Brewers Cup — will register in either the "Western" or "Eastern" division. For the barista competition, 50 competitors will be selected for each division, with a limit of one competitor per coffee company per division, with additional would-be competitors placed on a waiting list. Twenty five competitors in each division will be able to compete in the Brewers Cup.
On the barista side, the six highest-scoring competitors from each division will be invited to the USBC in Atlanta, while the remaining competitors will be lumped into one pool, from which those receiving the top remaining 24 scores will also move on to the national stage.
The complete rules for the revised regional US Coffee Championships are available here.
Current Barista Guild of America Chair Lorenzo Perkins penned an introduction to the revised platform in an SCAA announcement this afternoon. Here it is in full:
Dear Specialty Coffee Professionals,

A few months ago, we formed an Ad Hoc Committee to discuss the qualifying events for the United States Coffee Championships (USCC), empowered by you. This committee gave input and directives to both SCAA staff and the Competitions Committee on what aUSCC Qualifying Event should look like for this year. I'm happy to say that they have been working tirelessly to fashion an event that is economically viable, fulfills the need for vetting USCC competitors, and adds value to us as members and competitors.

Today we are releasing the relevant information about the upcoming USCC Qualifying Event, including updated rules and score sheets, an FAQ to help answer questions, and more. I will take this time to remind you that we are also available to answer questions: the Barista Guild of America Executive Council, the Competitions Committee members, and SCAA staff. This year will be different from years past, something I'm sure you all were anticipating, and still different from years to come. It is through this exercise that we have an opportunity to create a better event, one that is reflective of the skill and passion of the professional barista as we look to the future of our competitions.

As Chair of the Barista Guild of America, I want to thank you for lending us your voice and thoughts to help imagine a new competition. I want to thank the members of our Ad Hoc Committee, the Competitions Committee, SCAA staff, and everyone else involved for putting in so much time to reimagine the competitions.

While we have accomplished much, there is still much to do. I look forward to seeing what our amazing community is truly capable of, and how great we can be when we work together. I'll see you all in February.

Cheers,
Lorenzo Perkins
Chair, Barista Guild of America
Nick Brown
Nick Brown is the editor of Daily Coffee News by Roast Magazine. Feedback and story ideas are welcome at publisher (at) dailycoffeenews.com, or see the "About Us" page for contact information.