For the Ventura, Calif.-based Beacon Coffee roasting company, things are about to get a little nutty — literally. As the company is currently building out their second retail location inside a facility that previously housed a Carrows diner in Ojai, Calif., plans for the abundant commercial kitchen space include expanded cold brew production and a dedicated gluten-free/vegan bakery, but also in-house production space for their supply of nut-based dairy-free milks.
"There aren't a ton of options out there, and our demographic of customer is looking for something that doesn't have a ton of sugar, that has good flavor, and they still want to be able to taste the coffee, of course," Beacon Coffee COO and Cofounder Jennifer Wheir told Daily Coffee News of the project. "Being able to do more of this stuff in-house has enabled us to have control over all those things."
Wheir said that while they're by no means experts in field of vegan milk, they are fortunate enough to count some connoisseurs among their friends that have been pitching in with the R&D. Their vegan and gluten-free baked goods also come by way of cooperation, in that case with an entirely separate company called Sun Oven that will sublet the certified portion of the new kitchen space in order to step up their own production while continuing to provide fresh goods to the Beacon shops and wholesale clients. "There's only one other certified gluten-free bakery in the whole county," said Wheir.
While the gluten-free goods are Sun Oven's domain and the alternative milks are still in development, the things that do fall squarely within Beacon's field of expertise, namely coffee, continue to hum right along. A 15-kilo-capacity Giesen roaster is being operated by cofounder and CEO John Wheir, whose 20-plus years in the industry at one point found him running the roasting department at Allegro as it started its in-store roasting program in New England, and years later as a senior roaster under Jay Isais at the Coffee Bean & Tea Leaf.
The Geisen roaster was acquired about three years ago, and by Wheir's projections, it should hold them over for at least another three. "We went with something that gave us all of the control and characteristics that I was used to working with a Probat, but with modern amenities," said Wheir, who preferred not to go the vintage route and have to spend half his time hunting down parts and doing repairs and modifications.
Beacon's Giesen is staying put in the company's existing roastery, attached to which is their original retail location, where fresh baked goods are also made in-house. Beacon's nitro cold brew is served publicly and kegged for wholesale, and will ramp up in production at the new space. Green coffees sourced directly from farms and mills in Costa Rica, Guatemala, El Salvador and Colombia are made possible by La Minita, while other origins are sourced through Keffa Coffee, Volcafe Specialty, and others on occasion. The Wheirs also enjoy a close, personal relationship with growers on a farm in Nicaragua.
The new location will constitute a major step up not only kitchen-wise but for service as well, growing from the 350-square-foot retail area of the roastery location up to 800 square feet of seating area alone. The total combined kitchen space amounts to 2,000 square feet, which presents ample opportunity not only for baking, cold brewing, and alternative milk production, but also to bring their coffee pairing dinners to a new level.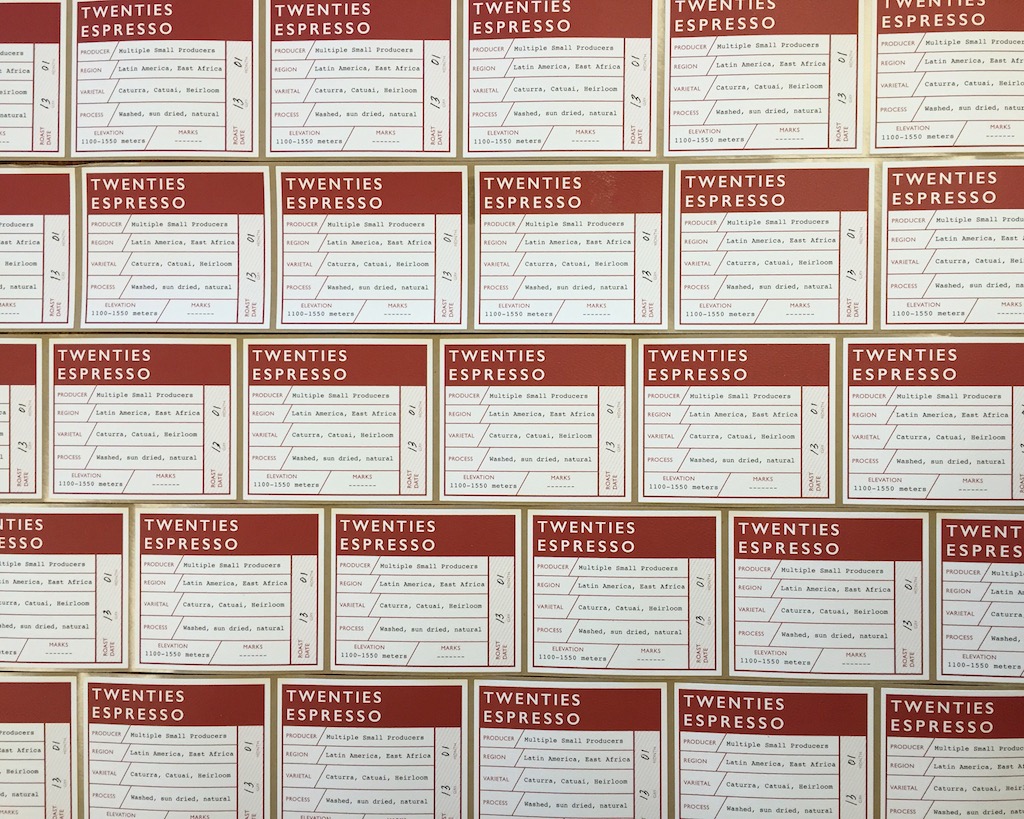 Since 2010, Beacon Coffee has held coffee pairing dinner events, offering four or five course meals that pair special coffees with dishes inspired by foods the Wheirs had enjoyed on their travels to various origins the previous year. Coffees are paired with foods based on a combination of personal experience, regional tradition, and flavor as well. "We are very interested in making sure that the flavor components of the dish pair very well with the coffee itself. That said, just like the French say, if it grows together, it probably goes together," said Wheir. "Great coffee actually pairs really phenomenally with food that grows naturally in the same environment where the coffee was grown as well."
Said Wheir, "The prospect of doing it in a spot where we have a full commercial kitchen, and we're not having to have a chef come and basically set up a mobile commercial kitchen on our loading dock is really exciting."
The new Ojai location is slated for completion by early Spring, 2016.
Howard Bryman
Howard Bryman is the associate editor of Daily Coffee News by Roast Magazine. He is based in Portland, Oregon.