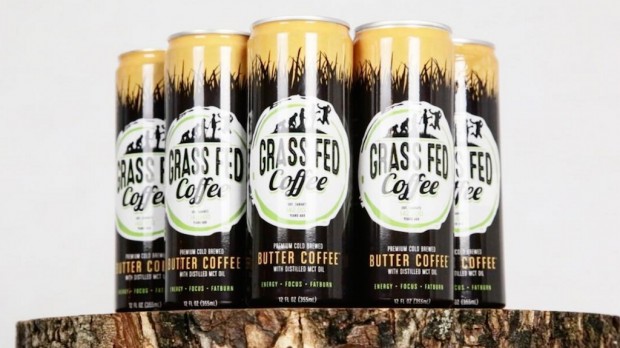 The inevitable next step for the butter coffee fad has arrived in the form of Grass Fed Coffee, a Los Angeles startup with wide distribution plans for an RTD, canned buttered cold brew drink.
A Kickstarter campaign for the product wrapped up yesterday, with Grass Fed Coffee cracking more than 500 percent of its modest $15,000 funding goal — at $86,036. The canned beverage is being marketed as the first RTD butter coffee drink.
The ingredient list includes coffee and coffee extracts from Peru, butter imported from Ireland claimed to be produced using grass-fed livestock, MCT oil and chicory.
While the Grass Fed brand points to sources suggesting that clarified butter has been used in combo with coffee in some cultures for centuries, the butter-in-coffee concept took off stateside in recent years with the development of the Bulletproof brand. Bulletproof is the creation of California fitness enthusiast Dave Asprey, who's company secured $9 million last year from investors to develop numerous Butter Coffee shop outlets, the first of which opened in Santa Monica.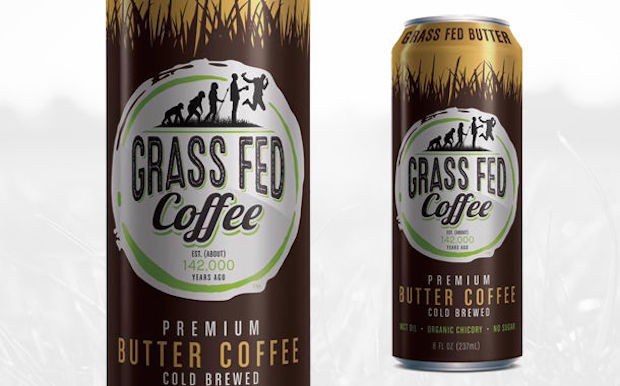 Despite the similar list of ingredients and similar health claims related to butter coffee — improved mental clarity, the potential for weight loss and increased energy among them — the Bulletproof and Grass Fed brands are not related.
Grass Fed was launched by entrepreneur John Ban, who came to the drinks business after serving as an early leader of the food truck industry in Indianapolis. Returning home to Indianapolis in 2010 after living in Los Angeles, Ban opened the city's first food truck, West Coast Tacos, eventually selling his share of the business before opening another food truck, The NY Slice, the following year.
Nick Brown
Nick Brown is the editor of Daily Coffee News by Roast Magazine.