When it comes to the thick sweaters, snowy climes and Nordic roasts of Sweden, the sunbaked avenues and sandy resorts of West Palm Beach, Fla., may not seem to have much in common. In fact, it's the opposite nature of these places that drew a couple of Swedish snowbirds to return to Florida again and again over the years, until they finally purchased a condo and now call West Palm Beach their full-time home. As a result of this, WPB and Stockholm now do share at least one trait, which is a place to enjoy your daily fika.
Fika is the Swedish term for coffee break, a time to relax with a hot cup with an indulgent pastry or snack, although at Johan's Jӧe Swedish Coffee House & Cafe, it's not just the flavors and the coffees that indulge. The bright white curtains and tall ceilings with grandiose chandeliers— handmade in Stockholm — that hang over minimalist white tables with tall purple velvet through-the-looking-glass chairs combine for an ambiance quite apart from the norm. Befitting this décor are the café's vividly colorful plates and extravagant pastries concocted in-house.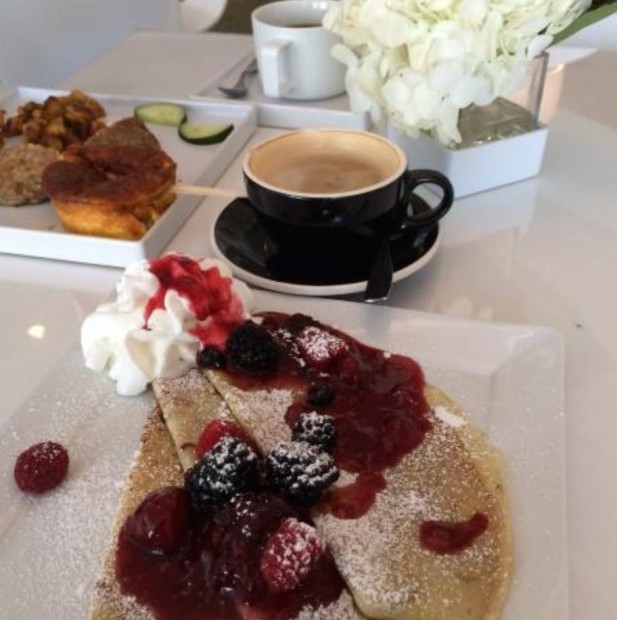 After running a successful café in Stockholm for 15 years, the husband-and-husband team of Nicklas and Bernt Thuden were starting to entertain notions of retirement, which naturally lead them to consider relocating to their favorite vacation locale. But you can't keep a good restaurateur down, and after some talks with the realtor that sold them their condo — Carina Wood, now the CEO of Johan's Jӧe — the café concept began to take shape.
"When we were discussing décor, we knew we wanted to project Scandinavian chic; a clean, minimalistic look," Wood told Daily Coffee News, who also happily gave the Thudens credit for insisting on the chandeliers and other digressions from what Wood described as a "high-class IKEA" style. "That's the talk of the town — the coffee shop café with chandeliers."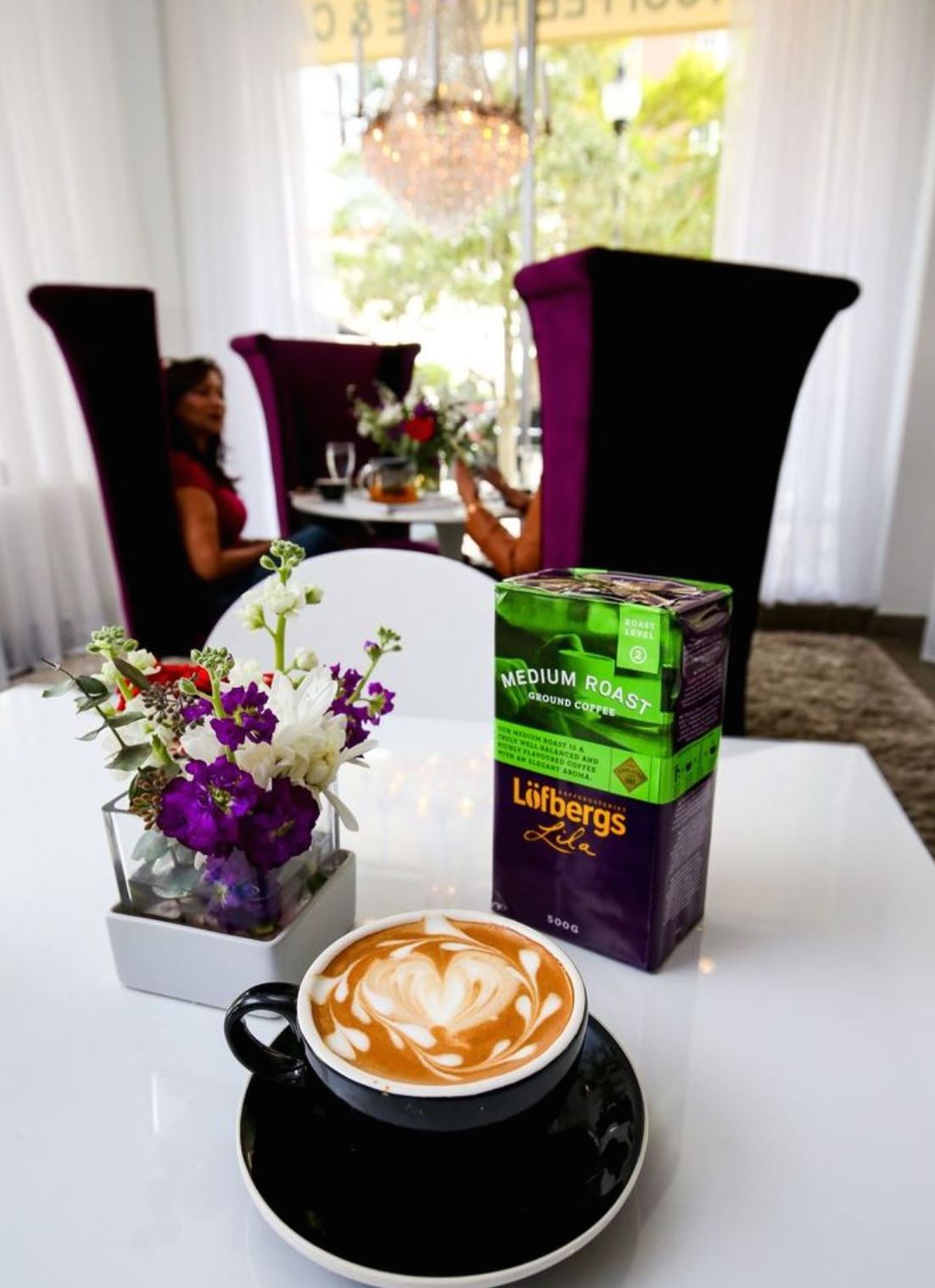 Johan's Jӧe opened in October, 2015, and has been a mounting success. "It's insane right now, in a good way," Wood reported, describing a packed house in the early evening in the 3,000-square-foot café, with standing room only, on a rainy day to boot. The shop has been boosted, said Wood, by the enthusiastic support of the WPB's Downtown Development Authority and plenty of positive press since opening.
With a Rancilio espresso machine in "nonstop" use, the shop serves a traditional line of espresso drinks and drip coffee as well, all of which comes from the historic Swedish roasting company Löfbergs. Founded in 1906, Löfbergs is currently headquartered in Karlstad, Sweden, and takes pride in its efforts towards sustainability up and down the supply chain. On its website, Löfbergs claims to source all its coffees directly, to cooperate with an annual Greenhouse Gas Emissions Disclosure, and aims to transition to all certified organic coffees through all of its sub-brands by the end of this year.
Johan's also celebrates the green-mindedness of Löfbergs on its own website, therefore it's a little counter-intuitive that they'd take the carbon-consumptive measure of importing coffee from overseas when there are so many roasters in Florida and elsewhere on the café's home continent. "I spent a year looking at options because of that reason," said Wood, conceding, "It's a little hypocritical of course."
"The problem was, we tried local roasteries and we tried South American. The local ones were actually horrible, and the ones from South America, we were looking at almost the same carbon footprint," said Wood. "It was a painful decision because we did not want to be hypocritical in that way. What we decided to do is we're shipping it in on a boat, right now quarterly. We have a large storage room, and we're trying to avoid frequent shipments, not only environmentally but economically, for us."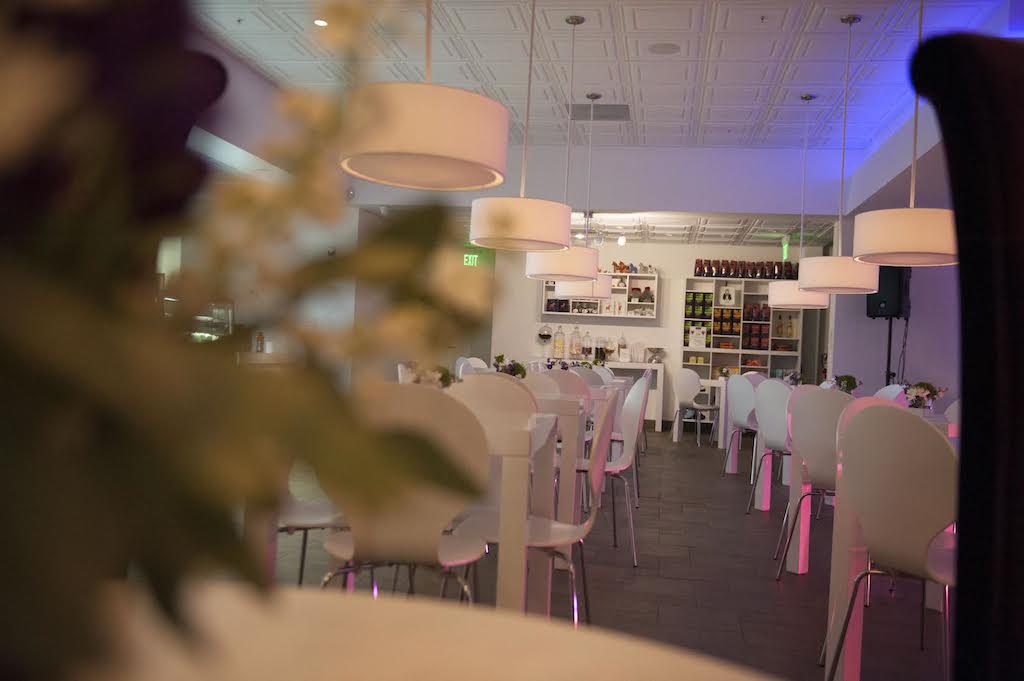 Yet while the company compromises on issues of freshness and eco-credibility, they strive not to compromise on their desired drink quality. "It's very different in Europe to be a barista, as baristas are called in the States. There was major training," said Wood. "We had to re-train all the barista applications that came through the door, to realize you don't push a button to be a barista. The Swedish style, you don't get an espresso or a cappuccino by pushing a button, you actually have to make it."
Wood reported that Johan's Jӧe already has a strong enough following from Jupiter, Fla. to the north and as far south as Fort Lauderdale that expansion plans are on the table. Upon further growth, there will likely also come viability for an in-house roasting solution. "We're looking at possible other locations already," said Wood. "As we grow, the need to have our own roastery is going to be substantial."
Howard Bryman
Howard Bryman is the associate editor of Daily Coffee News by Roast Magazine. He is based in Portland, Oregon.