In much of Italy and particularly in the socio-cultural hub of Florence, where the post-industrial espresso industry is so firmly institutionalized and café bar culture is so deeply entrenched, any serious attempt to introduce new ways of thinking about coffee must be viewed as something of a challenge.
Three-time Italian barista champion Francesco Sanapo opened the upscale, barista-craft-focused Ditta Artigianale on Via dei Neri in central Florence in 2013. I happened upon the bar that September 2014, and even then it was so unlike the hundreds of other surrounding café bars that it raised a number of questions, one of the most interesting being, "Can this exist here?"
The answer seems to have been a resounding yes, as Sanapo has recently opened a second, larger location in the Oltrarno. With a full-service restaurant with upstairs seating, the food program runs deeper than the original location, but it similarly includes a modern craft cocktail menu, and a range of coffees roasted by Ditta Artigianale and prepared in ways that could be viewed as truly progressive.
Pourover coffee alone is something of a novelty in Florence. The shop also features an Alpha Dominche Steampunk — a machine made not by Italian engineers, but in Salt Lake City, Utah — for both coffee and tea applications. There's cold brew, syphon brewing, and of course deftly crafted ristrettos and espresso-based drinks. (It is worth noting that Sanapo became Italy's first Alpha Dominche distributor in 2015.)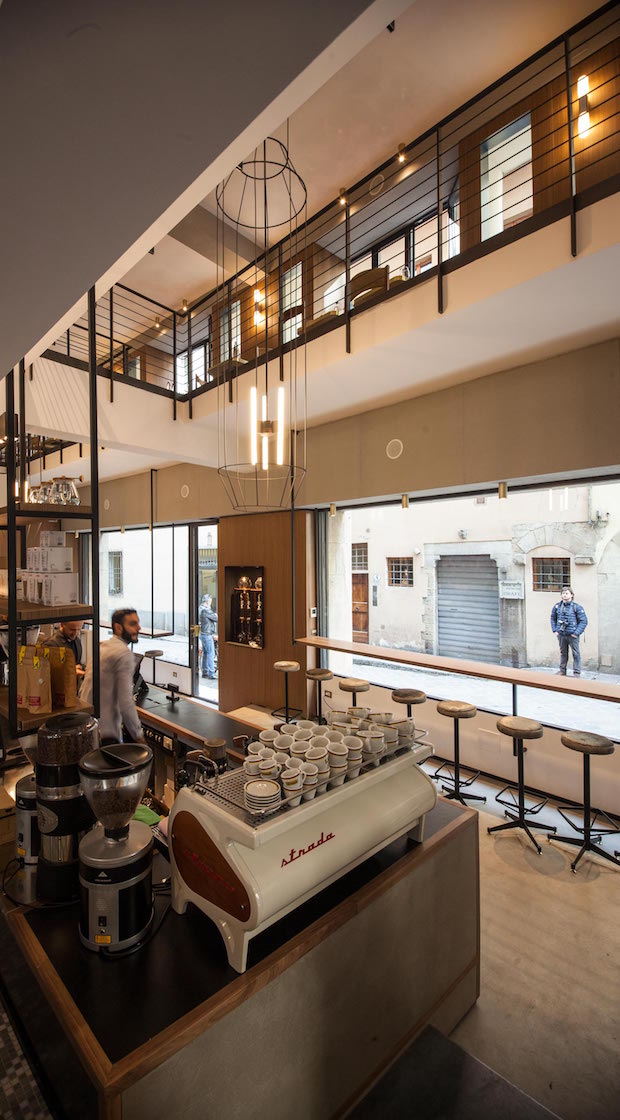 We reached out to Sanapo via email to ask about the new shop, the clientele it attracts and what it is like to defy the generations-long institution of Italian espresso with new brew methods, higher price points and the communication of a deeper focus on the coffee itself, from seed to tazzina.
(note: This Q&A interview has been edited and condensed for style and space.)
In what ways does the new location differ from the original location, particularly in design?
The design is definitely different but the concept is the same, like the brewing equipment. The menu is enriched by a real and proper restaurant service, and comes with a wide selection of entrees, main courses and half orders, prepared by chef Arturo Dori.
Regarding the setting and the overall image, the idea was different from the first Ditta Artigianale, because the building that hosts the caffeteria is different. For our first experience, we had a 13th century building, while here, even though we are less than 200 meters from Ponte Vecchio, the space comes from post-war reconstruction and is aimed at a more industrial look, with the typical encrusted walls, for example. This is a more elegant spot, with a rigorous esthetic, where wood and marble, typical of the 50s, are dominant. Anyway, it was our precise will to not repeat what we've already done, just like many other franchises do.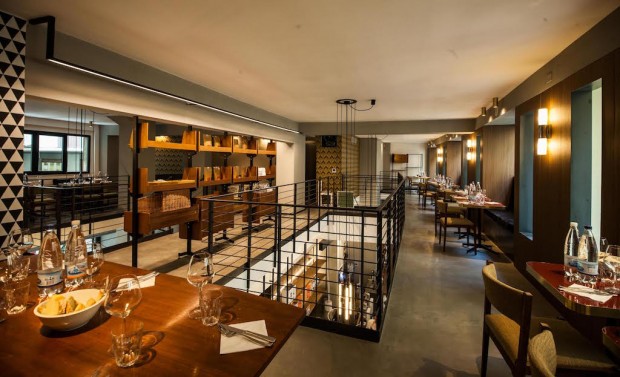 What kinds of people are frequenting Ditta Artigianale? Tourists? Repeat customers? People who work or live nearby?
It is a mixture of all of them because we are in Florence, which is a cosmopolitan city. There are many tourists but what strikes us the most is how Italians are getting more and more interested in drinking filter coffees. This is why we feel like pioneers in the country of espresso coffee — not an easy task.
I am finally witnessing a greater interest by our customers in discovering new tastes of coffees, in enjoying coffee in a different way, a "slower" way. I think there's more curiosity: The customers who come in our shop want to know every single detail, the origin, the farmer's story and all of the aromas of the beverage they consume. From its very beginning, Ditta Artigianale wanted to give the best answers, especially about the subject of coffee, which, for us, still remains our first goal: to spread the culture and let the people understand what's behind their beloved cup of coffee.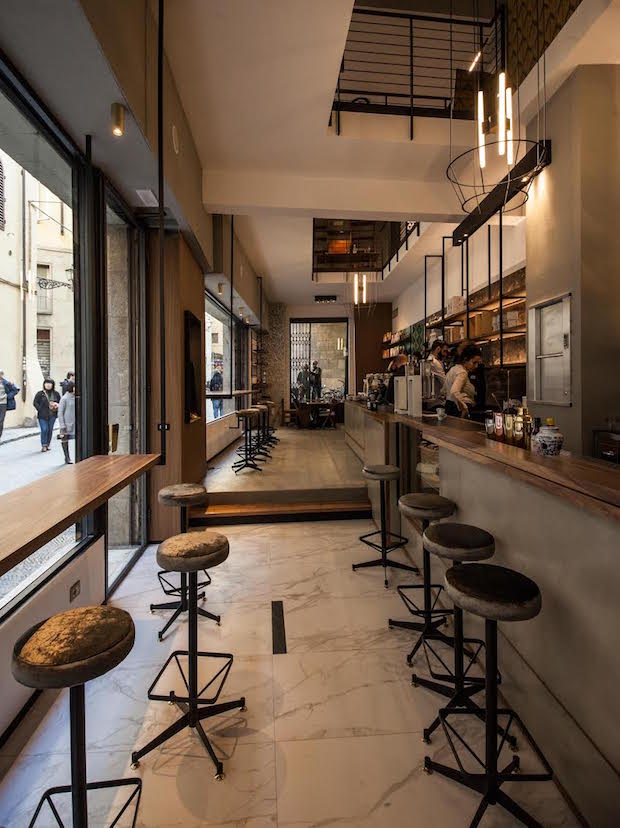 What kind of customers are most interested in this newer, more modern approach to coffee?
Definitely the new generations are more interested, and the more curious customers. Since our opening, we have created our own group of coffee lovers, which has gotten more and more organized. Passionate people buy our coffee for their homes and want to prepare it in the right way, therefore interpreting, once again, coffee as a rite, as something precious. And it's important that it's happening in Italy, where our coffee concept was something almost "old."
Nick Brown
Nick Brown is the editor of Daily Coffee News by Roast Magazine.