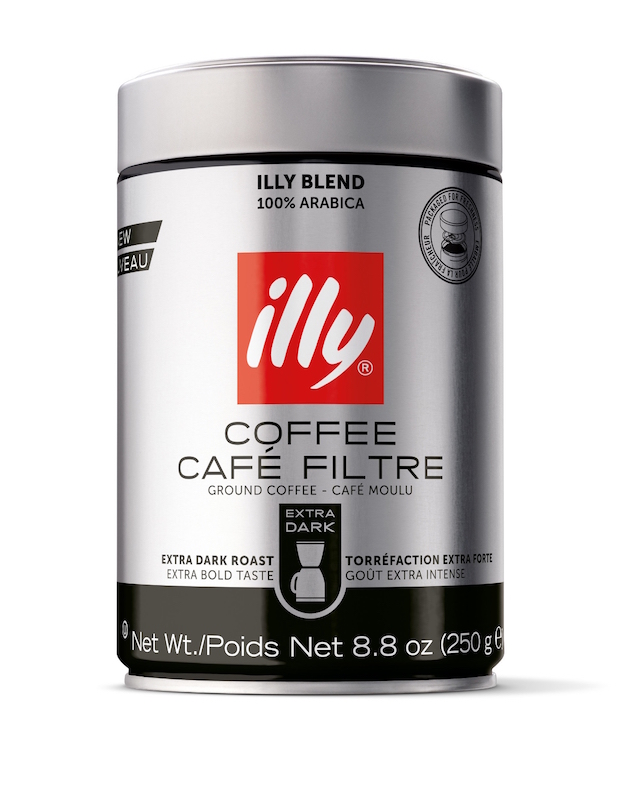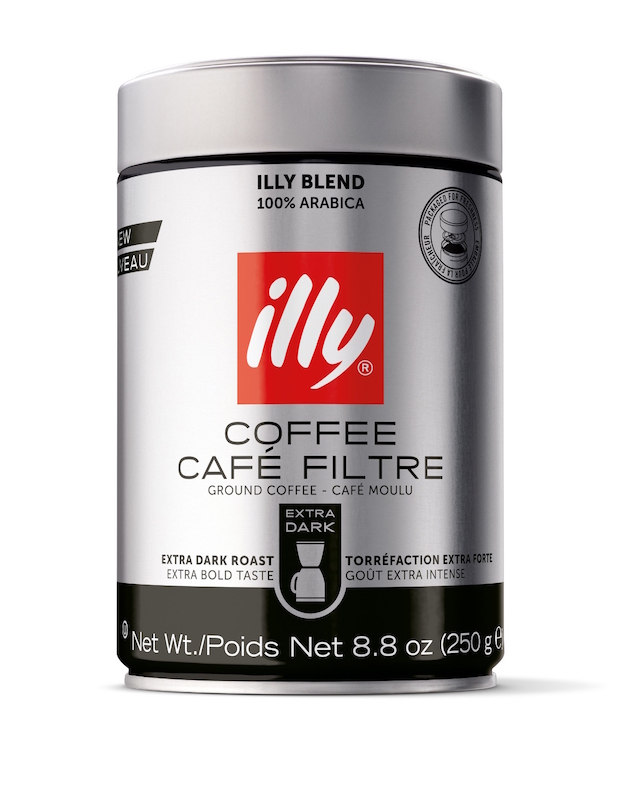 The Italian coffee giant illy has developed its remarkable caffeinated coffee business over the past 83 years around two profiles of a single core illy blend — two and two only: dark roast and medium roast. Today, the illy core portfolio swelled by a full 50 percent with the introduction of Extra Dark Roast.
The fact that it's illy's third core product since 1933-34 is astounding, yes, but even more so is its nature. In the United States at least, where this product was launched for National Coffee Day, many companies have shied away from the term "dark roast" in favor of more suggestive but nondescript adjectives such as bold or hearty.
Yes, most coffee roasting companies big and small, macro and micro, have developed or maintained longer-developed, darker, roastier, smokier blends in their product portfolios in order to cater to the long-established palates of those innumerable consumers who think that's just what coffee should taste like it. Not that there's anything wrong with that.
But directions in marketing have taken a different course, with terms like fruity, bright and clean ruling the day. Several big companies who've hung their respective hats on darkness and repeatability over the years — Starbucks as a prime example — have created and pushed lighter roasted lines to at least diversify their offerings.
Talk all you will, but illy found in testing its new product concept that its consumers want dark, and more dark. Here's some info straight from the North American division of the company on its consumer insights:
The appeal: 98% of illy consumers indicated the appeal to purchase an extra dark roast
The variety:  81% of illy consumers state that they will buy Extra Dark in addition to their current gourmet coffee purchases.
The depth of blends: 61% of consumers state that they will purchase illy Extra Dark in addition to illy Dark Roast Coffee.
You want it extra dark? You've got it.
Nick Brown
Nick Brown is the editor of Daily Coffee News by Roast Magazine. Feedback and story ideas are welcome at publisher (at) dailycoffeenews.com, or see the "About Us" page for contact information.