In their many conversations with one another, entrepreneurs Jared Thompson and Johan Podlewski have paused to dwell upon the very things that have fostered and assisted those conversations; things that do the same for so many others: Coffee, tea, cigars and whiskey.
The potential quality of these things and the exchanges they can inspire propelled the duo to provide two of them — coffee and tea — in their finest forms, in an environment befitting their consumption and the accompanying interactions. They started roasting coffee and procuring tea for sale several years ago, and just a few weeks ago a Wesley Andrews café opened to the public in Minneapolis, with the shop's moniker drawn from the middle names of its founders.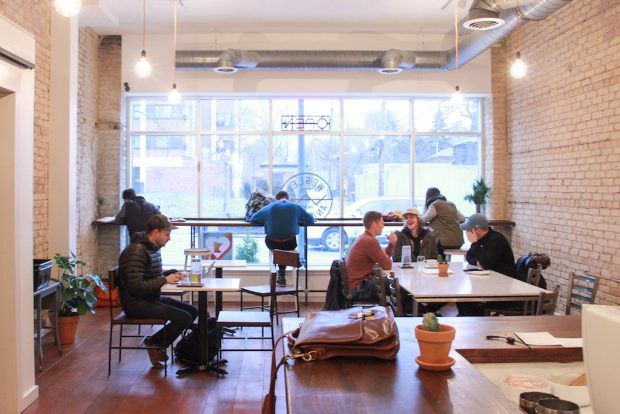 Green coffees sourced with transparency and quality in mind through Minneapolis-based Café Imports are roasted by Wesley Andrews on a 3-kilo North machine purchased from Mill City Roasters and then prepared on either a two-group Slayer, Phoenix70 single-cup or Chemex manual batch pourover to bring out their targeted, unique flavor characteristics.
"Our goal is always to find what is unique about that specific bean, and try to pull that out as much as possible," Thompson told Daily Coffee News.
Wesley Andrews also rotates in offerings from "guest" roasters — the first being Heart Coffee Roasters out of Portland, Ore. — in a program dedicated to mining unusual and exceptional offerings.
"We want to try some really unique things that people are offering, like some barrel aged or fermented coffees," said Thompson. "The goal will be to offer something that nobody around us is doing."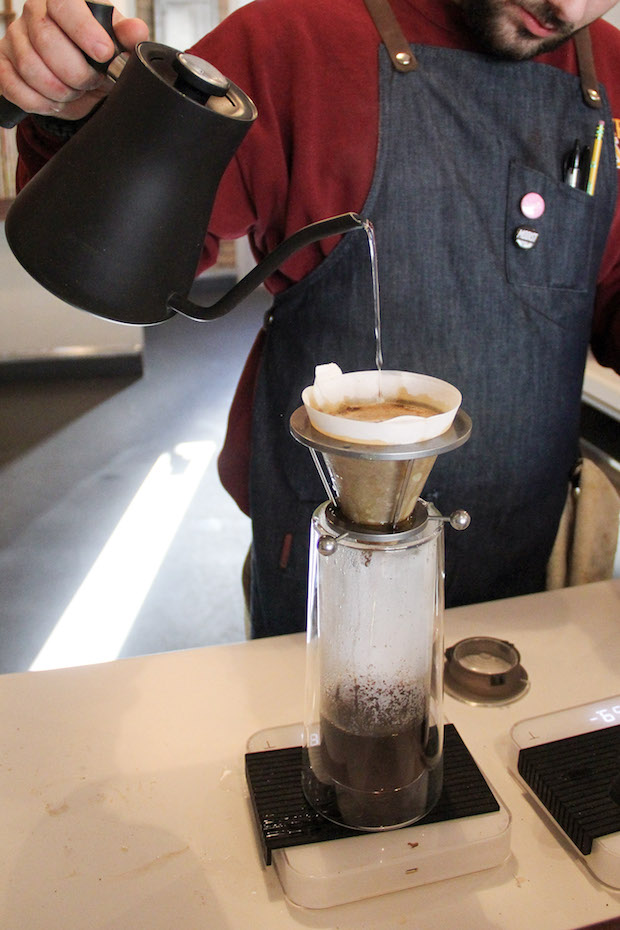 Apart from a straightforward menu of simple, traditional coffee drinks that encourage conversations about the exceptional attributes of coffees from different farms and mills around the world, there are also a couple conversation-starting drink specials on offer. Currently there's a rosemary fennel latte, and a drink called the Northwoods, for which balsam fir pine needles are steeped in a simple syrup made from whiskey-smoked brown sugar that is added to espresso and milk and served with a toasted marshmallow on the side.
The roasting takes place offsite and inside another café, Corner Coffee, in uptown Minneapolis, with whom Wesley Andrews struck a clever and mutually beneficial deal.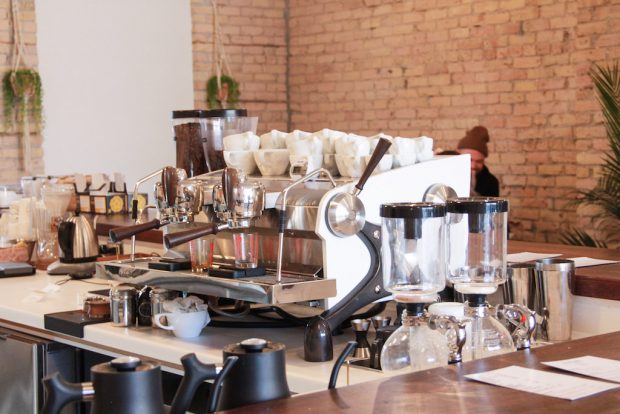 "We were looking for a place to roast," said Thompson, whose company owns the roasting equipment. "They offered to let us roast there for free, so we have no overhead in that space, and they get to use the roaster when they need it as well."
Thompson and Podlewski both come from backgrounds working in tea shops, and they're passionate the top-quality teas they source currently through Chicago-based Spirit Tea, to the extent that a future Wesley Andrews location could be a tea shop first and foremost.
In the meantime, having consulted with a cousin that runs a logistics company, Thompson is exploring what it takes to import coffees directly from origin. "We want to be as farmer-specific as possible," said Thompson. "We are working on a few connections that we have with farmers, and eventually doing some of our own importing as well."
As the café settles into a groove, Thompson said he hopes to focus more intently on growing the wholesale business, with an eye towards eventually expanding the production line to include possibly an additional 6- or 10-kilo machine, though nothing larger, in order to preserve the intimacy and precision of their small-batch methods.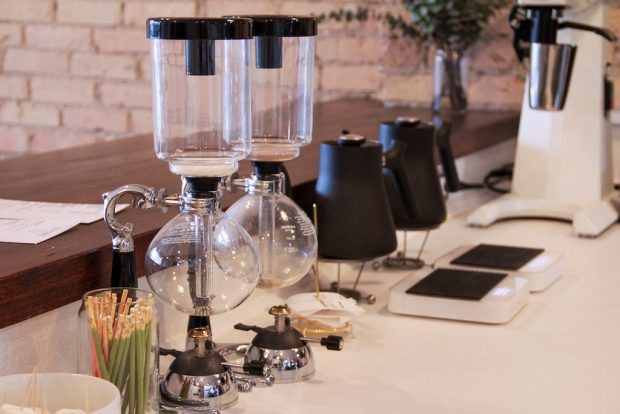 Wesley Andrews opened its doors on November 18 at 111 E. 26th Street in Minneapolis.
Howard Bryman
Howard Bryman is the associate editor of Daily Coffee News by Roast Magazine. He is based in Portland, Oregon.