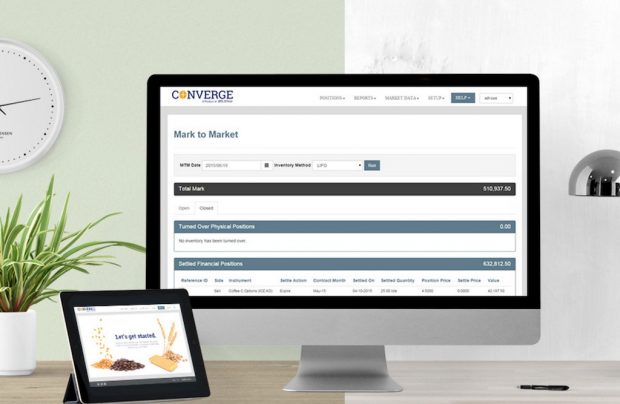 The commodity trading services and risk-management firm INTL FCStone has released a new platform that it suggests could help smaller actors involved in the coffee commodity trade better mitigate risk.
The product, called Converge, is being pitched to producer groups as well as any other "middle-market organizations operating within the commodities and foreign exchange space," according to the company.
"From the small coffee grower in Colombia to the regional supermarket chain in the U.S. Midwest, Converge users can customize their risk management solutions and rely on our proven analytical instruments to protect their bottom line," Jared Ortner, director of innovation in commercial technology, said in an announcement of the product launch.
INTL FCStone suggests the functional elements of the web-based Converge platform have to this point been unavailable to clients outside of the largest market participants holding traditional accounts with the firm. The product is designed to provide real-time report options to help users understand their current commodities positions and exposures, with customized analyses of historical performances, and functionality for "what if" scenarios.
"The platform interacts with commodity exchanges worldwide and enables users to enter custom commodity prices, and track and manage futures market as well as cash market positions," the company said in the product announcement. "Converge utilizes real-time data to deliver an exhaustive suite of analytics and value-added risk management solutions, including swaps and forwards, as well as common vanilla and options strategies."
Nick Brown
Nick Brown is the editor of Daily Coffee News by Roast Magazine.