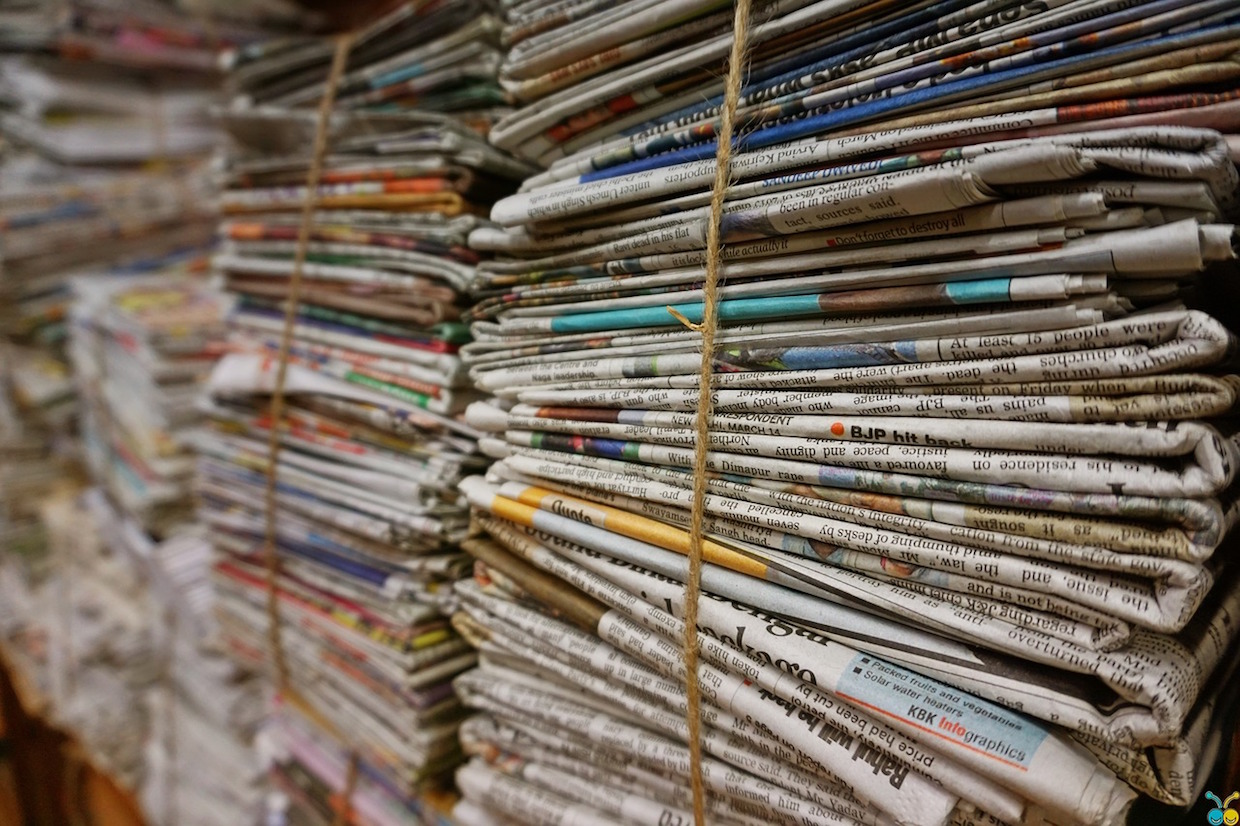 Any coffee professional who follows coffee news knows all too well that there's a lot of it. Yet for every relevant bit of news writing, there are dozens of stories designed to tell consumers about the opening of a new SBUX drive through, or a hot new movement in coffee called the "Third Wave."
As a news organization, one of our responsibilities is to scour through this mountainous, sometimes festering, pile of coffee reportage to find the occasional diamond in the rough, not unlike how a roaster might cup dozens of samples each day in search of one worth exploring more in depth. Quite often, we come across coffee writings that, though they may have no immediate place in our digital pages, deserve greater attention. Or in other instances, we may find coffee writing that's so spectacularly off-base that it deserves a special mention for that reason alone.
With this in mind, today Daily Coffee News is launching the first installment of The Extraction, a new series in which we bring forth some of the week's most interesting, important or just plain bonkers coffee writing.
While we applaud the work of our industry-focused peers who are already contributing their journalistic efforts to the coffee news space, the series will instead focus more on annotated analysis of mainstream media reports, breaking news, academic writings and essays of a personal or cultural nature.
Without further ado, here's what we've extracted this week:
Blue Bottle wants to be the Apple of coffee. Several sources picked up on Blue Bottle's announcement that it plans to open 12 new East Coast stores this year in New York, Boston, Washington D.C. and Miami, which will be supplied by the company's Bushwick, Brooklyn, roastery. In a piece that attempts to explain how coffee actually costs money to produce, Inc. also noted that the vision for all these stores will come in part from former Apple product designer Arion Paylo, who is now head of retail development at Blue Bottle. From a conversation with Blue Bottle CEO Bryan Meehan, Inc. wrote:
"We see ourselves as the Apple of coffee," Meehan said, explaining that everything from processing to store design is meant to appear basic on the outside — though it requires a significant amount of time, money and effort.
The Swiss coffee trading house Sucafina is betting on coffee in a big way by purchasing a minority stake in a 100-year-old coffee estate in the Minas Gerais region of Brazil. Bloomberg Markets reports that the purchase may be just the beginning of farm purchasing for Sucafina, with one source suggesting Brazil estates make sense in terms of scale, yet Colombia might be next. From Sucafina's David Behrends:
The deal is "part of our desire and our belief that the trade house of the future will be more vertically integrated, and a big part of that's going to have to come from the farming side."
How did cold brew change the coffee business? That's the question begged in the new New York Times piece from Oliver Strand, who caught up with several prominent specialty-realm retailers whose businesses and even perceptions of quality have been fundamentally affected by cold brew. So how did cold brew change the coffee business? It got real popular. Though cold brew's popularity is no big surprise, and the piece stops short of exploring the myriad methods of brewing coffee to serve cold that aren't "cold brew," one of the most interesting comments in the piece comes from Camila Ramos, founder of of All Day in Miami:
Ms. Ramos wasn't always convinced by cold brew. Her conversion began when she was a competitive barista vying for a national championship, and she started experimenting with the process. "I often describe it as a 'yellow' flavor, weird, underextracted," she said. "I had to challenge myself: Is cold brew actually a good thing, but it's not been made well?"
Climate from the eyes of coffee farmers on Mount Elgon in Uganda is the subject of a sobering photo essay published in NPR. Traveling with agronomists from the Kampala offices of the International Institute of Tropical Agriculture (IITA), NPR gave several Ugandan coffee farming families disposable cameras and asked them to capture climate change visually, leaving the parameters intentionally vague:
The photos show the struggles of everyday life for small family farmers who are facing drought on Mount Elgon, one of Uganda's oldest and most prestigious coffee-producing regions. We see cows and chickens; children on their way to school; people bustling around water sources; and plenty of manual labor around the farm. That might all sound a bit mundane, until you realize the photos are really a window into the minds of a vulnerable population living on the front lines of climate change.
Carrot-cinos are a thing for approximately this one second. In a piece boasting one of the millions of "hipsters have gone too far" headlines that have appeared over the past 10 years or so, The Independent shares a photo from Locals Corner in Seaforth, Sydney, Australia, showing its "carrot-cino," a hollowed out, flattened butt end of a carrot topped with some impressively small but nonetheless janky latte art. In case you couldn't gather what was happening from the giant photo behind the headline, the Independent explains:
On the back of the 'avo-latte' – a bizarre trend that saw coffee poured into the skin of an avocado, one café has decided to take things even further and serve theirs in, wait for it, a carrot.
Wait for it:
Elsewhere in coffee, 6sqft drops some New York sugar and coffee history; Starbucks released its first RTD lattes, not to be confused with its other dozens of first RTD lattes or "coffee drinks;" a pre-formed and strangely sadistic Kermit the Frog was pitching Wilkins Coffee in the 1950s.
Nick Brown
Nick Brown is the editor of Daily Coffee News by Roast Magazine. Feedback and story ideas are welcome at publisher (at) dailycoffeenews.com, or see the "About Us" page for contact information.