After seven years of steady wholesale growth, Indah Coffee Co. has just relocated its roastery, launched a cold brew bottling line and opened its first brick-and-mortar retail café in a 1940s-era building in Columbia, S.C.
Located at 2238 Sumter St in the city's Cottontown neighborhood, the shop combines elements of both rustic and modern decor while preserving the building's historic architecture within a space that accommodates approximately 60 people through table, counter and window seating, and a conference room.
Espresso drinks are prepared on a head-turning custom blue powder-coated 2-group Victoria Arduino gravimetric Black Eagle espresso machine paired with a matching V.A.-branded Mythos Clima Pro grinder. A Mahlkonig EK43 grinds for Curtis batch and Chemex brews, as well as for Aeropress, French Press and V60.
The 4,500-square-foot space within a 1940s-era building allows the coffee company to lease a 200-square-foot portion to a barber shop, while ample room remains for the Indah cold brew bottling operation, green storage, cupping room, and the roastery that's currently centered on its original San Franciscan SF6 and will be joined this month by a larger 10-kilo North machine.
"It's really fantastic," Indah Cafe Manager Josh Blanchard told Daily Coffee News. "We were roasting out of basically a converted outdoor garage-shed kind of thing and it was packed full of anything you could think of.  To have such a big space is incredible. It's the biggest space dedicated to coffee in the midlands."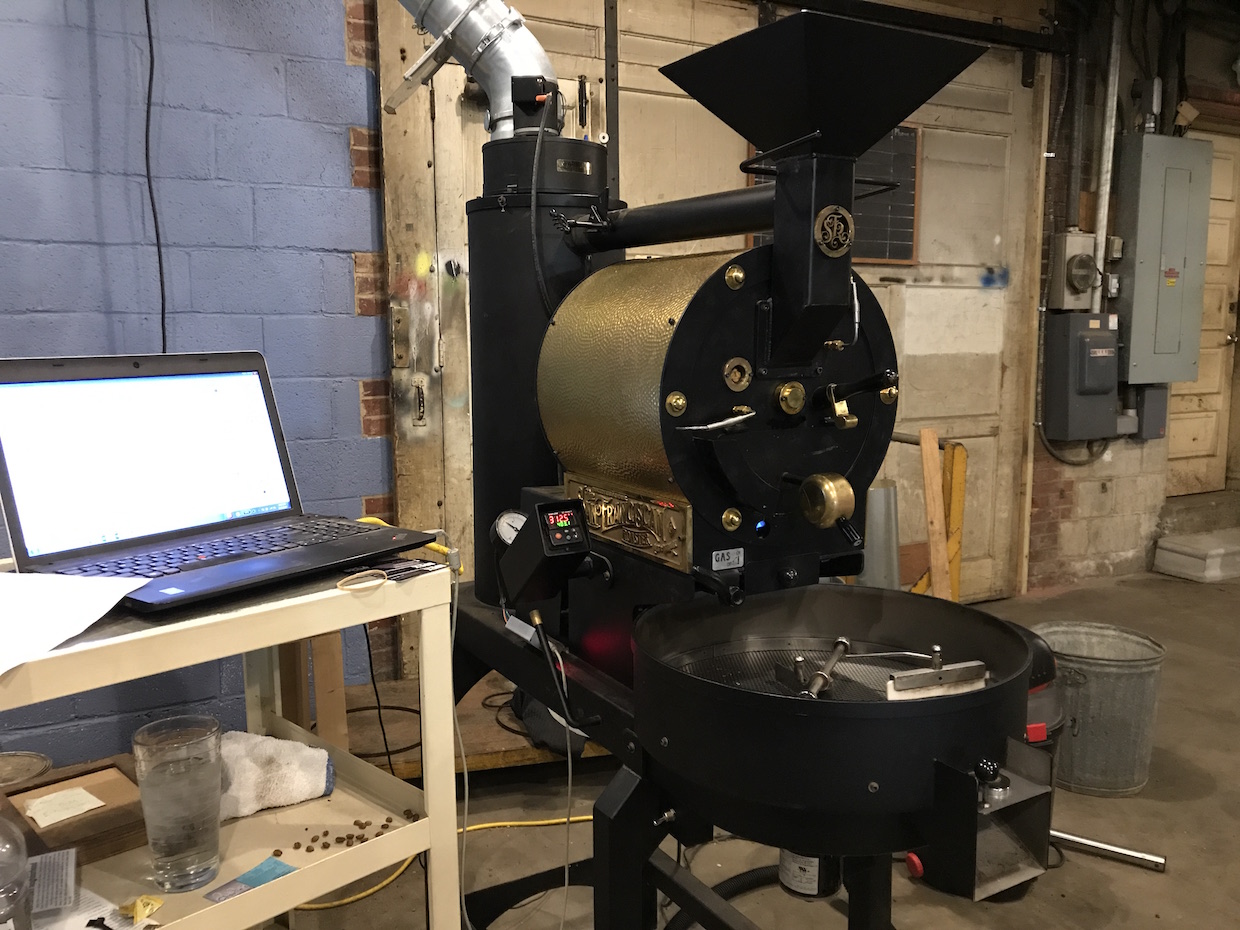 At the controls of either machine, Indah's way is to target and highlight the particulars of each bean rather than any blanket approach. "When we're working with a more dense, more oily, more full-bodied green bean, we try to roast that a little darker so that we're not losing anything that's going to come out later in the roast," Blanchard said. "Or with a delicate, Central American natural, we're going to roast it a little lighter and try to bring out the sweetness. Our philosophy revolves around the bean itself."
Beyond that, Blanchard said that they use their sourcing — through Keffa Coffee, Royal New York and Café Imports — to build a selection of contrasts, with coffees from each major region standing clearly apart from its neighbors on the menu.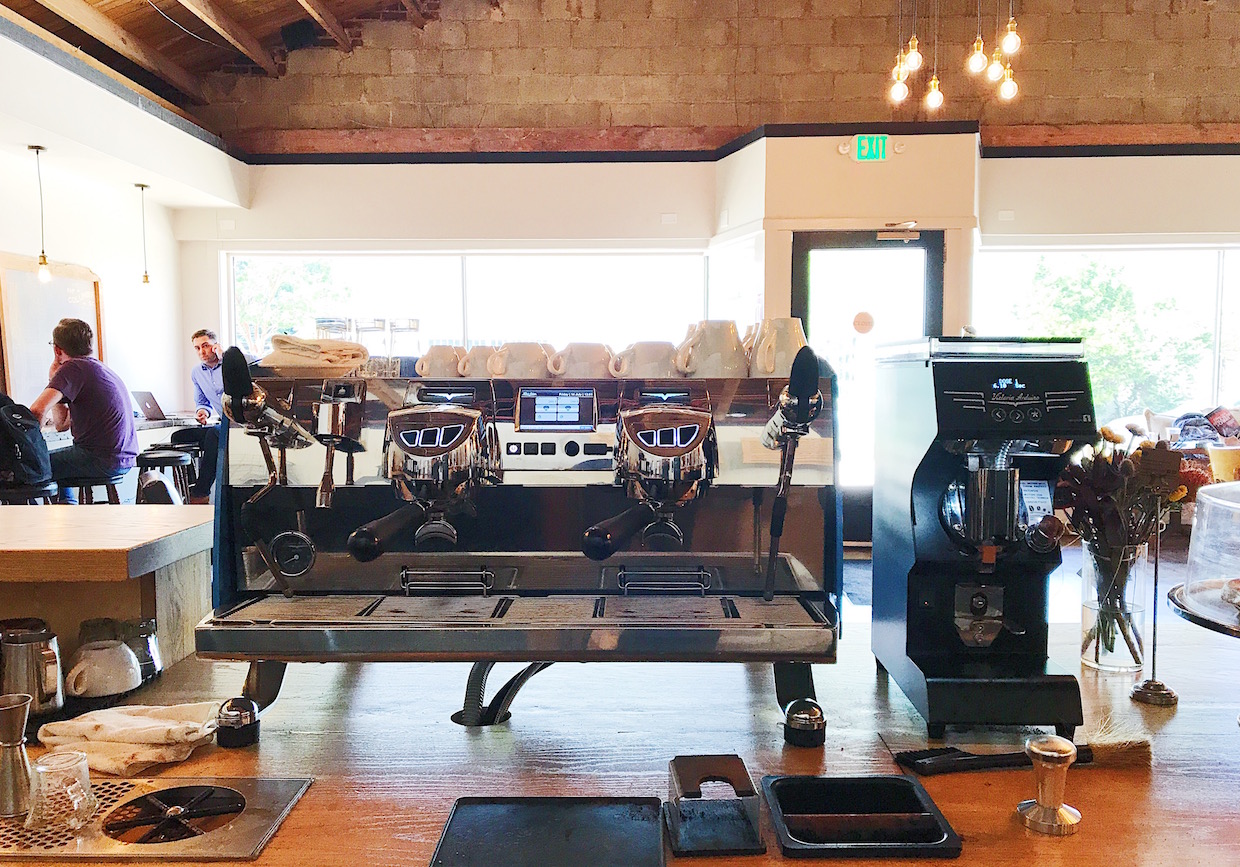 As Columbia is a city affected heavily by the ebb and flow of life at the University of South Carolina, the coffee company for the short term is readying its game for when students and faculty flood back to town in the fall.
"We want to settle in at least for the next few months. We live in a very university-driven city, and come August our city's population will double," said Blanchard, adding that once that new normal takes hold, the focus will be to continue to build wholesale business as well as their cold brew bottling operation that just launched this summer.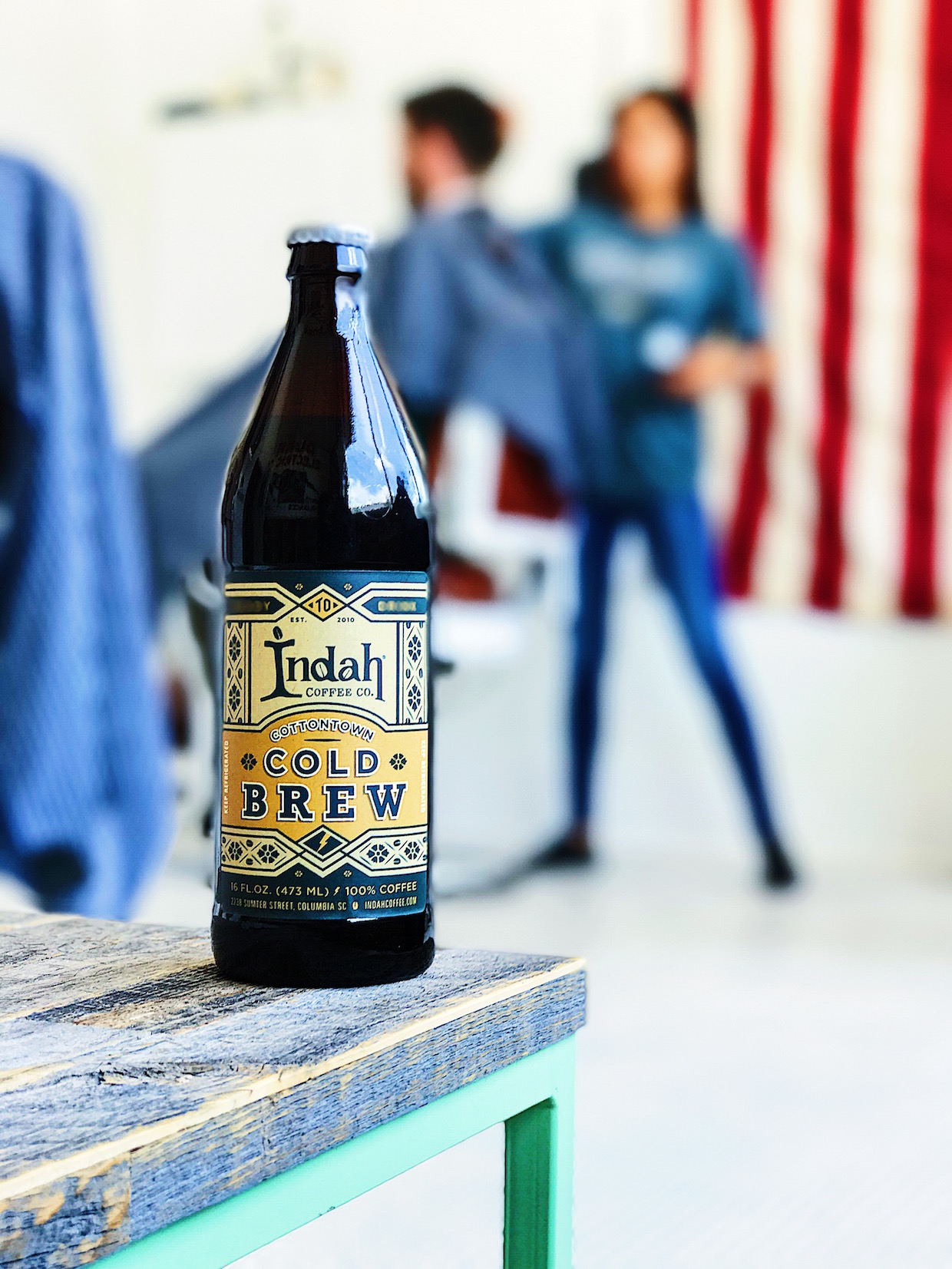 Howard Bryman
Howard Bryman is the associate editor of Daily Coffee News by Roast Magazine. He is based in Portland, Oregon.