After three years of curating a variety of fine coffees from multiple roasters in his Redwood City, Calif., coffee shop, Bliss Coffee owner Jimmy Huang has launched a roasting company of his own, recruiting some of Bliss's coffee talent for the venture. However, the newly launched company, Red Giant Coffee Roasters, is not intended to dominate the selection at Bliss Coffee.
"We decided to go a different route when it comes to roasting and how to operate the multiroaster café," Huang told Daily Coffee News, adding that it would be a disservice to the existing patrons to discontinue the excellent coffees with which they're familiar and that they already know they enjoy."We're going to keep serving coffee from these great roasters that we've been working with."
Those roasters include names such as Four Barrel (San Francisco), Verve (Santa Cruz, Calif.), Heart (Portland, Ore.) and Chromatic (San Jose, Calif.). Said Huang. Red Giant will now join that roster, and Huang is confident that the quality of his own roasts will earn support by customers alongside the shop's other offerings. The roastery, which launched earlier this month, will also eventually roast for wholesale clients in the area.
"Our main philosophy is: What is in the bean, and which roast profile will bring out those flavors?" Huang said of the new company's treatment of greens sourced by way of Café Imports, Olam and Royal Coffee, then roasted mostly by head roaster Erik Jennings in a San Franciscan SF-6 coffee roaster situated in a 850-square-foot facility in Palo Alto, about 15 minutes from the café. Huang said that while Red Giant tends to stop well before second crack, they'll develop a coffee as deeply as it takes to highlight its most attractive natural characteristics, whether it's earthy and nutty or floral and fruity.
To determine where each coffee lands, Red Giant uses Bliss Coffee's Mahlkonig EK43 to grind for cuppings, manual pourover and Fetco batch drip flavor evaluations. "Drip coffee is something we take seriously here," said Huang, noting how Bliss's proximity to a train station drives a lot of grab-and-go traffic their way. A Mazzer Robur also grinds for regular and a Mahlkonig K30 Air grinds decaf espresso at the 650-square-foot café, which is prepared on a La Marzocco Strada MP.
Testing each roast on all methods is a central concern for Red Giant at this early stage, as they continue to dial in their profiles and develop a wider selection of sturdy roasted offerings before making a concerted push into wholesale.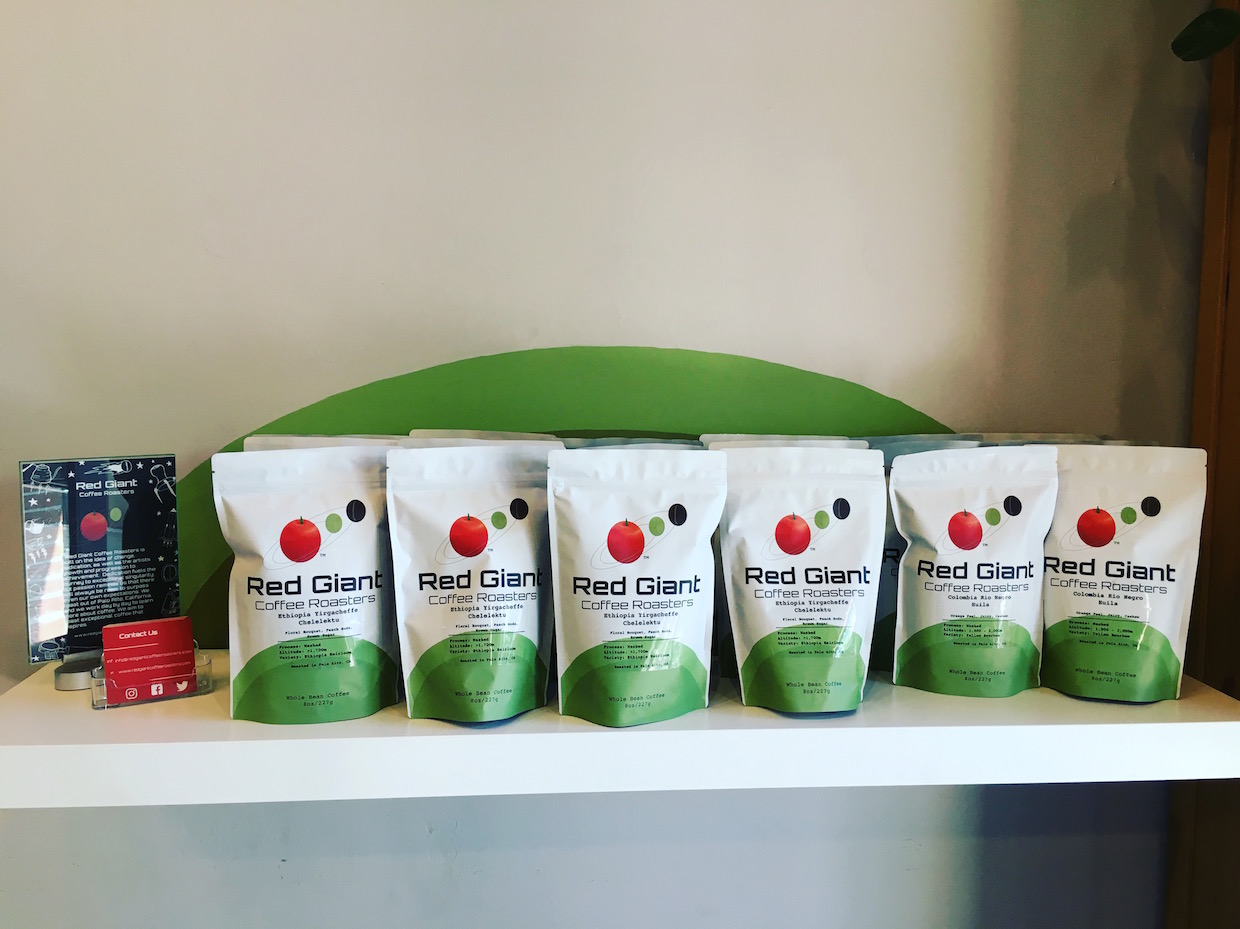 "Our main focus right now is getting production down right, roasting on a consistent basis and solving any problems that come in," said Huang. "The next step is to try to get a good espresso out there."
Howard Bryman
Howard Bryman is the associate editor of Daily Coffee News by Roast Magazine. He is based in Portland, Oregon.