A new grinder of British design is making its way toward the market, promising to bring numerous professional-level features to the consumer class.
The Niche Zero Coffee Grinder will be built around hardened steel conical burrs that are 63 millimeters in diameter, which is considerably larger than the average consumer grinder burr. Its stepless adjustment mechanism is also uncommon to home grinders, and its low rotation speed of 330 RPM purportedly delivers cool grinds at a noise level five times quieter than competing consumer-class grinders, according to its designer. The Niche's exterior shell is a sturdy cast aluminum, which at launch will come only in white, offset warmly by accents of reclaimed oak.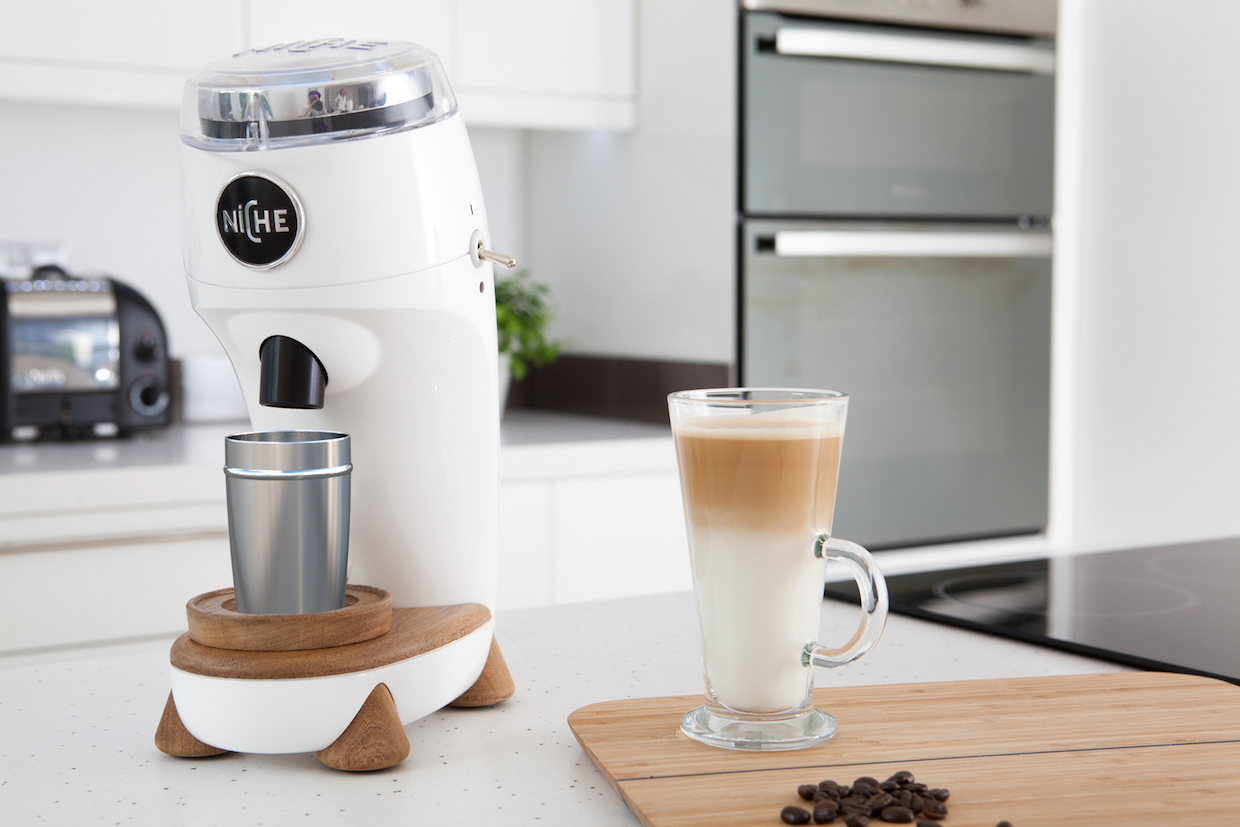 A shiny polished aluminum single-dose hopper allows beans to slip expediently down into the burrs where, as part of its name implies, the machine aims to cycle through the grind with zero retention, leaving nary a particle behind. According to the company, its minimal retention is achieved by the grinder's vertical grind path and a rotating sweeping mechanism beneath the inner cone burr, ushering grinds down the chute.
Niche designer and CEO Martin Nicholson's design work over the past 30 years has benefitted products by such global manufacturing giants as Phillips, Dualit, Braun, and Sunbeam, among others. Niche told Daily Coffee News that the output rates achieved by the Niche Zero come to about 1.5 grams per second at espresso-range fineness, 1.8 at a Chemex-friendly medium grind and 2.1 in the coarse range. The recommended retail price of the grinder is slated to be £499 ($643 USD at the time of this writing), with discounts to be offered to early adopters via an upcoming Indiegogo campaign next month.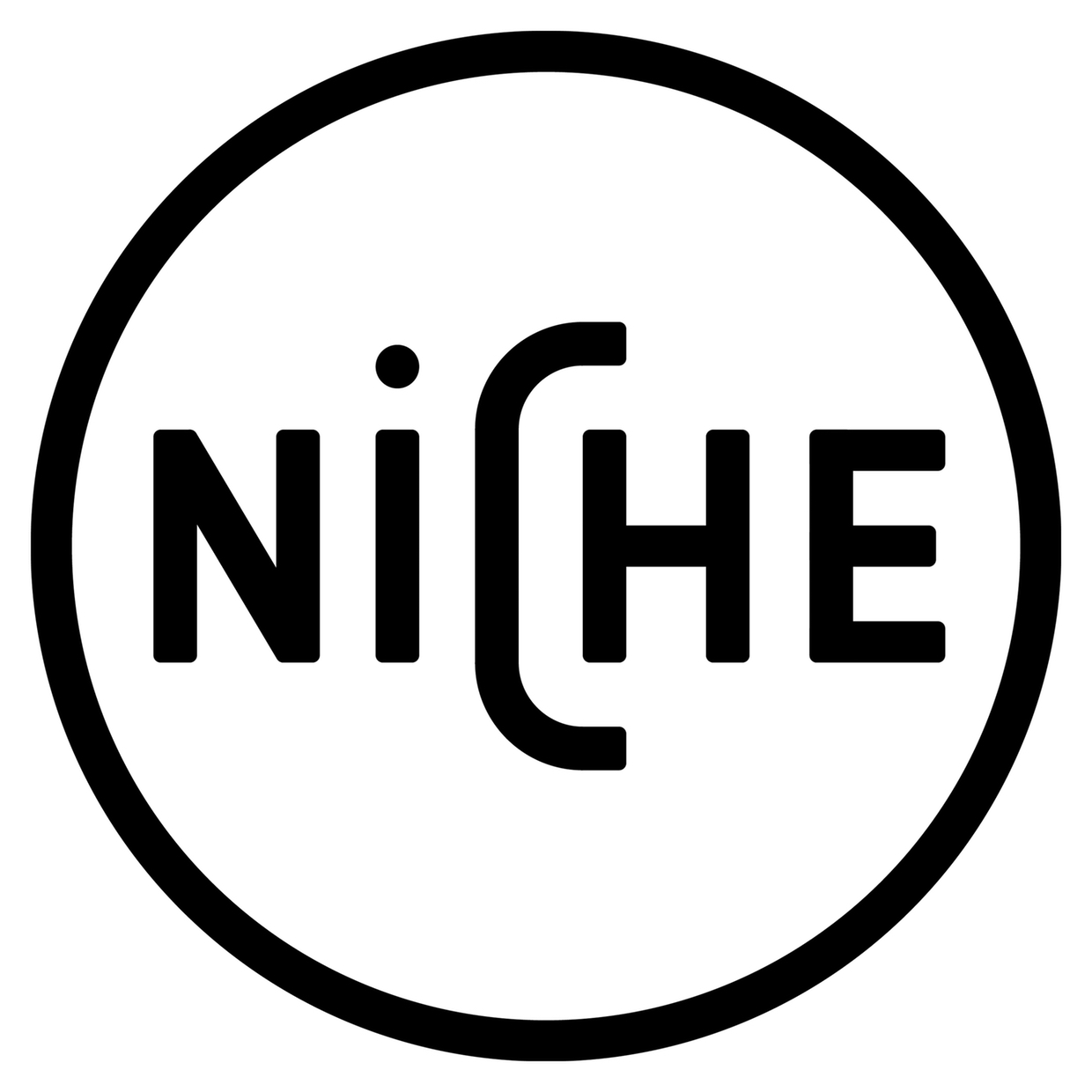 The Niche Zero, which stands a compact 31 centimeters tall — roughly one foot, fitting easily under home or office kitchen counters — is the only product the company is prepared to comment on at present. The grinder is expected to begin shipping pre-orders in the second quarter of next year throughout Europe and the United States, with retail distribution to follow.
Howard Bryman
Howard Bryman is the associate editor of Daily Coffee News by Roast Magazine. He is based in Portland, Oregon.