From its launch 12 years ago through to today, the Aeropress by Aerobie has claimed on its packaging and elsewhere that it is a maker of both brewed coffee and espresso.  Espresso aficionados have tended to dismiss and forgive the latter part of this claim, enjoying the device for its ease of use, portability and the merits of the cups it produces.
The forward-thinking designers at San Francisco-based Fellow Products — makers of the Stagg kettle — are now endeavoring to bring the Aeropress closer than ever to fulfilling its claim of espresso capability, with a new pressurization attachment called the Prismo, which is currently in pre-order phase with shipping expected in October of this year.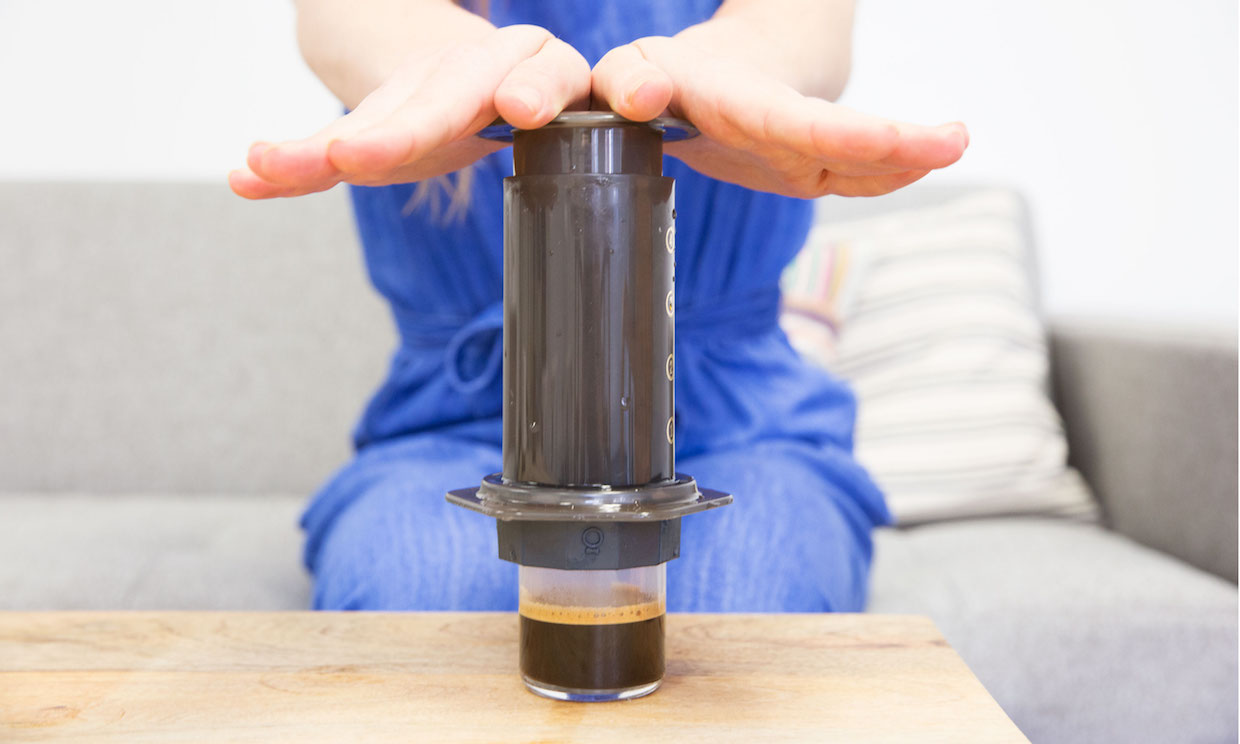 The Prismo is a substitute cap for the Aeropress that includes its own metal 80-micron filter and a resistant valve that allows significantly more pressure to build inside the brewer before letting brewed coffee pass. The cap is molded so that it can be positioned securely on top of an espresso-size cup, and the pressurized emergence of the denser, more bodacious coffee yields and even more crema-like foam layer on its surface that's persistent enough for latte art, according to the company.
Yet even Fellow stops short of referring to Prismo brew as "espresso," opting to more transparently refer to it as an "espresso-style" brew, while going so far as to offer a detailed blog post outlining the time, temperature and pressure differences between a Prismo shot and proper espresso.
According to the company, the primary differences are that while a traditional espresso is extracted in about 20 to 30 seconds, an ideal Prismo shot takes around 70 seconds; an uninsulated Aeropress brewer operates at lower temperatures than heated, electronic espresso machines; and while traditional espresso requires roughly 9 bars of pressure (or 130 psi), Fellow calculates that a human would have to apply about 2,000 pounds of force to the Aeropress plunger to replicate that amount of pressure, which obviously isn't going to happen.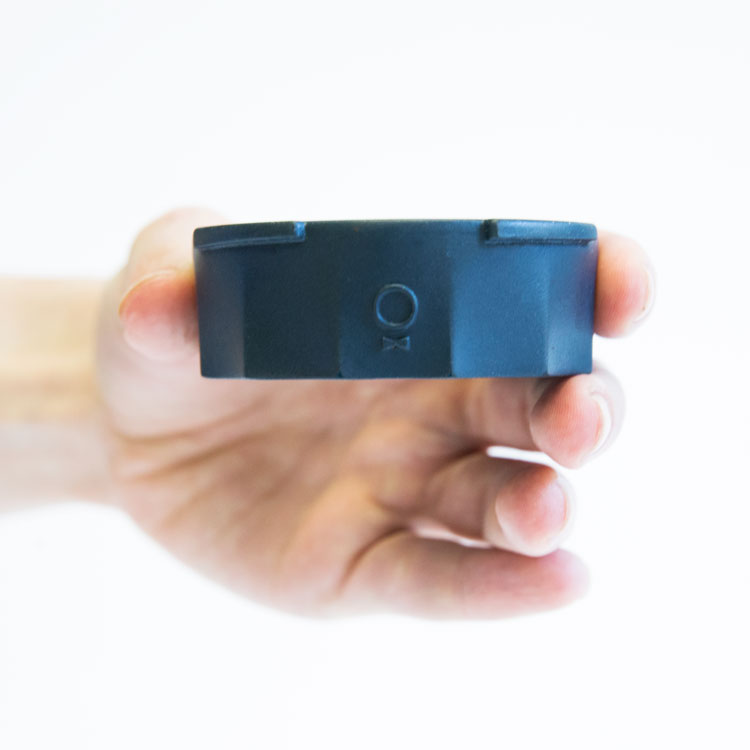 "We're currently running multiple pressure tests, and waiting on third party testing before giving an official calculation, but early results [indicate that] a user can create 100 to 150 percent more pressure than with just an Aeropress," Fellow Brand Manager Hanna McPhee told Daily Coffee News of Prismo's pressure-enhancing capabilities. "That being said, Prismo shouldn't be viewed as a substitute for an espresso machine that can create 9 bar. It just isn't possible."
Designed in collaboration with Blossom Coffee, makers of the commercial Aeropress-like machine the Blossom One Brewer, Prismo can also be used to make coffee in decidedly less espresso-like ways. A paper filter can be placed over the metal filter, and the valve also holds back an immersion brew, alleviating the need for inverting the brewer to prevent drip-through. The additional pressure while ending the brew will alter the character of the cup from the traditional Aeropress, though. Said McPhee, "It will also create agitation/aeration, which will change the flavor."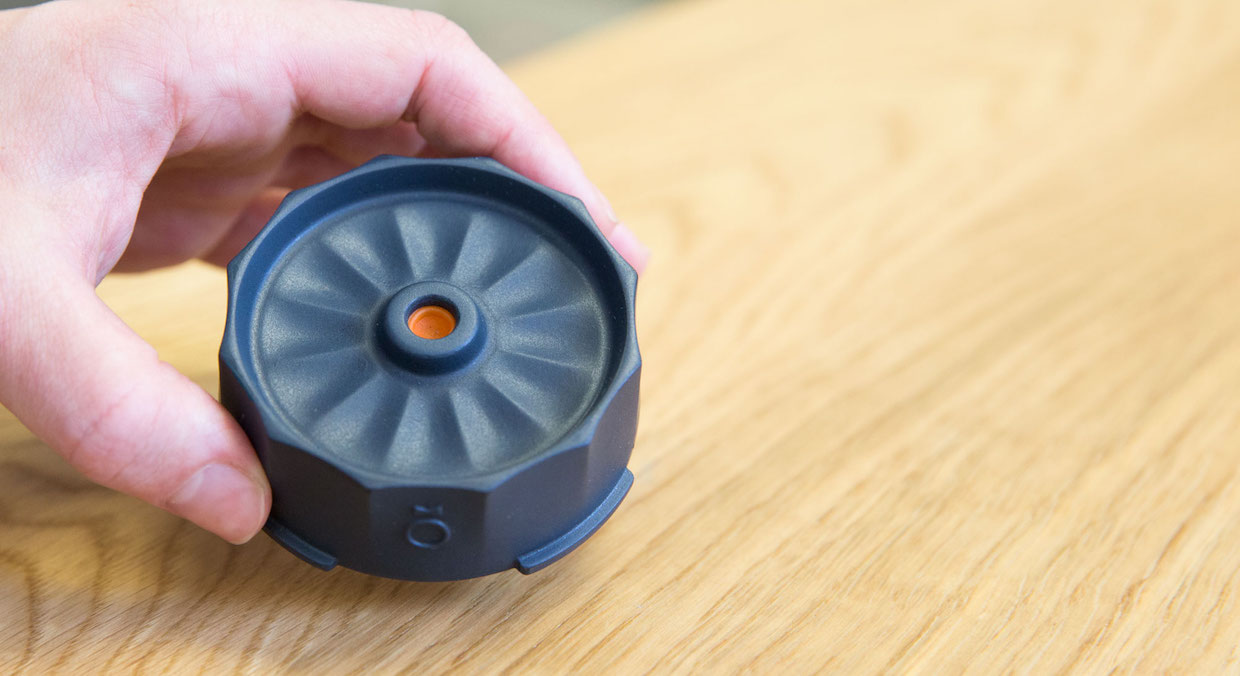 In late June, Fellow also rolled out an upgraded line of paper filters for its Stagg X and Stagg XF pourover brewers, manufacturing of which no longer occurs in China using Japanese paper, but rather in the Midwest United States with American-made paper.
The company selected the new paper for its minimal paper taste, went with a heavier weight for improved filtration performance, and reduced the number of flutes from 30 to 20. The flute reduction, according to the company, makes the filters easier to separate from the stack, sturdier inside the brewer, and better at retaining heat.
The new filters are available now. The company is accepting pre-orders for the Prismo, which McPhee confirmed will ship in October of this year. In the meantime, Fellow's next move will be to focus on delivery of the Stagg EKG connected kettle.
"We're putting the final tweaks on the product after doing aggressive user testing with at-home users and cafes," McPhee said. "We were incredibly excited to have a Stagg EKG at the La Marzocco Flagship Cafe for Four Barrel's time there. We learned a ton to help improve the product and received great feedback."
The EKG is slated to begin shipping as early as September.
Howard Bryman
Howard Bryman is the associate editor of Daily Coffee News by Roast Magazine. He is based in Portland, Oregon.