The forward-thinking coffee people at Lancaster, Pa.-based Passenger Coffee may be well practiced at the experimental art of freezing green coffee, though their retail aspirations are by no means stuck in time.
The ownership duo of Kyle Sollenberger and Crystal Weaver, also partners in Lancaster's longstanding Prince Street Café that became a Passenger client upon the roastery's foundation roughly three years ago, opened a Passenger flagship café early last year. There's now a third distinct café under their retail umbrella: Blue Line Coffee, which opened to the public earlier this month.
Located on the campus of Franklin & Marshall College, Blue Line offers students, faculty and staff a welcoming space for coffee, studying and socializing. As such, the company is excited to provide a stimulating exposure for inquiring minds.
"We have the unique opportunity to be a student's first experience outside of the home of what good coffee should be, and how it can be experienced," Sollenberger told Daily Coffee News. "We take this to heart, and will be providing educational resources and classes within the cafe."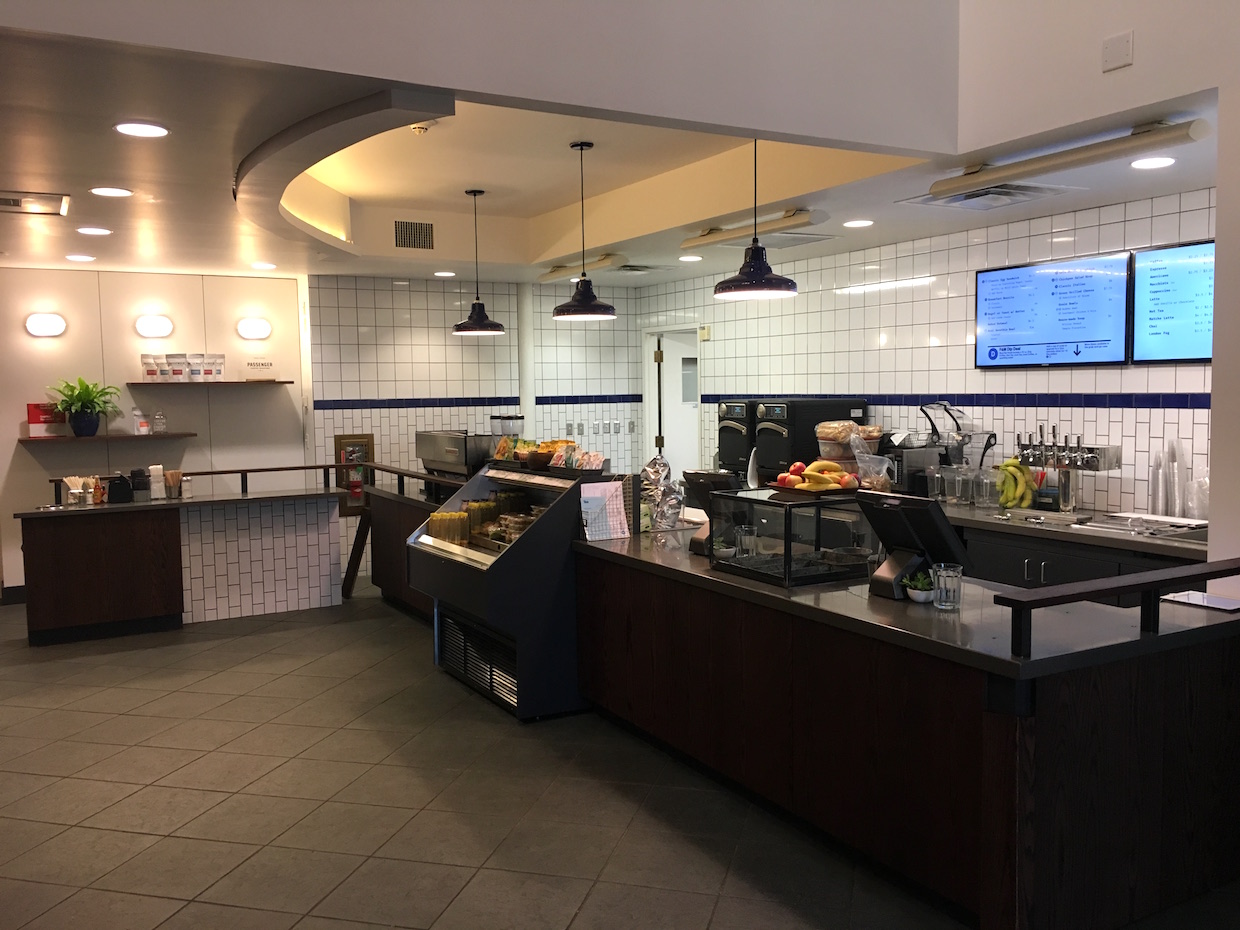 Sollenberger said that Passenger's "educational lot" coffees could by that token make an appearance on Blue Line's menu, though it would not be a regular occurrence. Meanwhile the café is also a resource for the general public, as well, located just steps away from a city park, a dog park, museum and other attractions. The 2,300-square-foot space with windows galore accommodates 40 people inside and about 20 more on a front patio.
The Stowaway Blend, a rotating single-origin and a decaf, all roasted by Passenger, are ground on a Mahlkonig K30 Twin grinder for extraction on a 3-group La Marzocco Linea EE, while Mahlkonig EK43 breaks beans for batch brewed by Fetco XTS.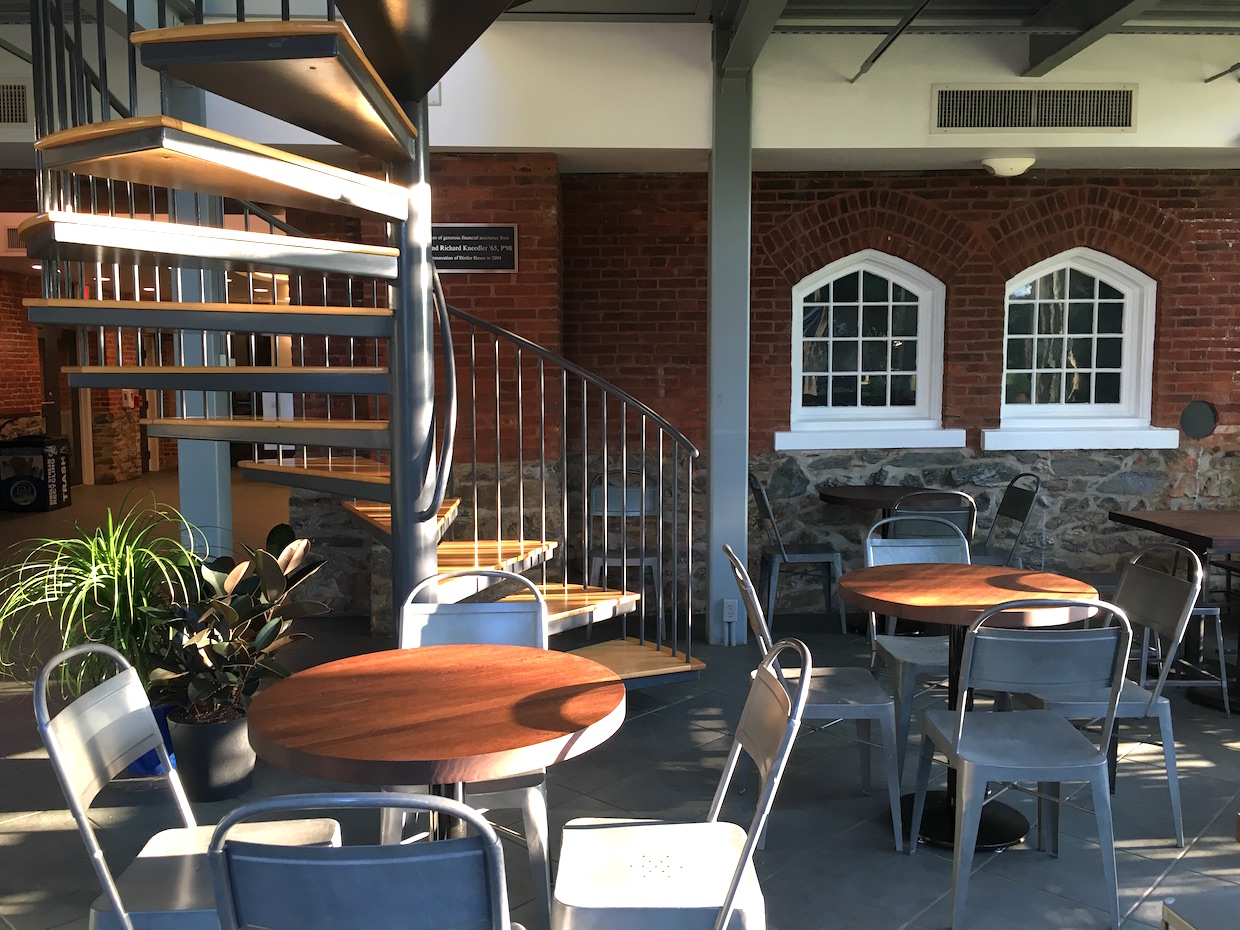 "Passenger's retail presence is meant to be the flagship store for a wholesale brand, putting the sole focus on educating and experiencing the products in the best possible way. Blue Line provides the same quality product, but in a different context," said Sollenberger. "Blue Line hopes to provide coffees, teas, and other food and beverages that are served in a convenient, fresh, and fun way."
The roasting company is continuing its investment and research into its green coffee freezing process as a means of extending the raw material's shelf life, while also envisioning ways for the procedure to yield "teachable moments" on their café's menus. As for whether that's expected to include more new menus in the near future,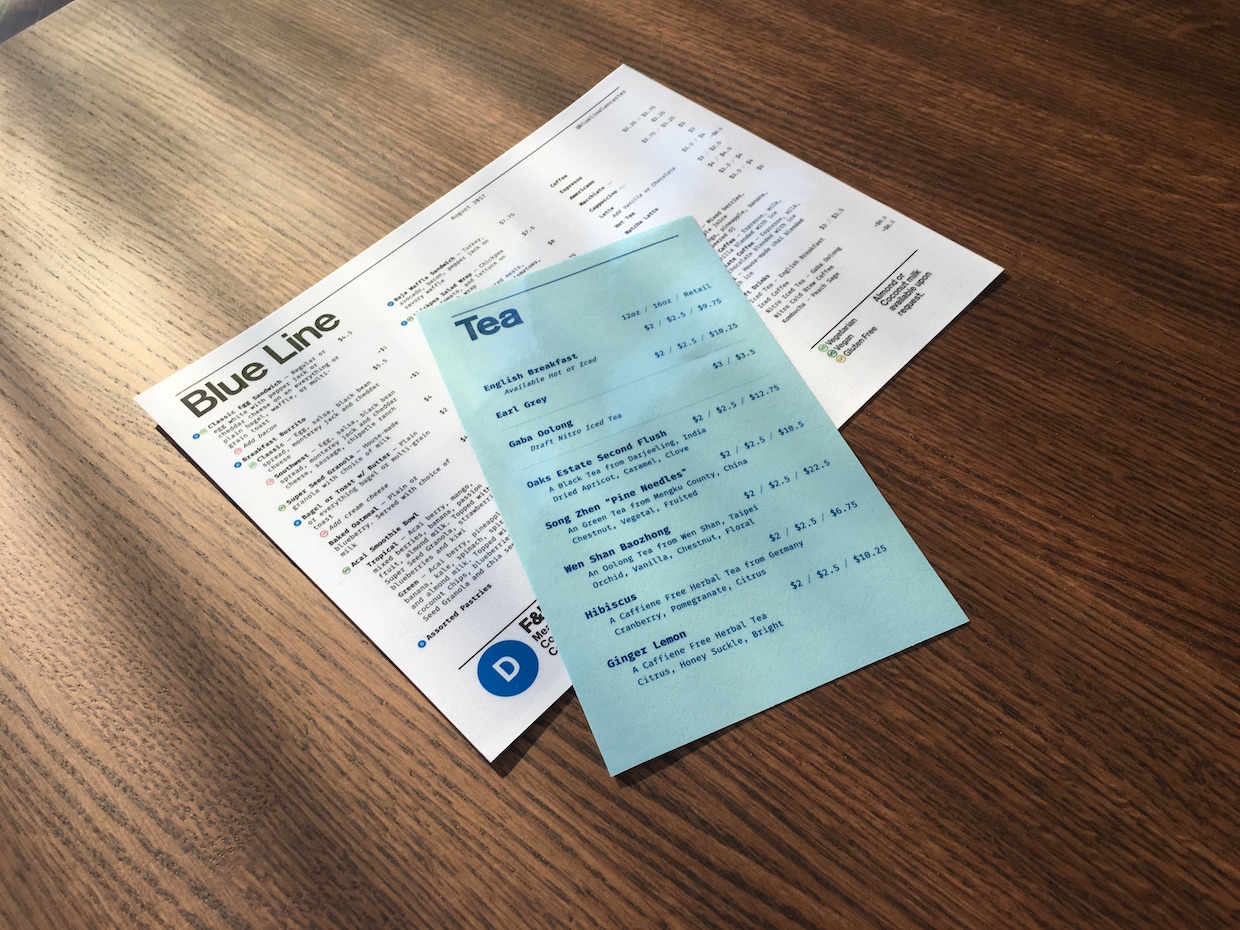 "We built Blue Line to be a repeatable concept," Sollenberger said. "However, we do not have any new locations in the works at this point in time."
Blue Line Coffee is now open at 561 Old Main Drive in Lancaster, Pa.
Howard Bryman
Howard Bryman is the associate editor of Daily Coffee News by Roast Magazine. He is based in Portland, Oregon.