At its roastery cafe in the Manayunk neighborhood of Philadelphia, Pilgrim Roasters seeks to show respect for the long journey each tiny bean undertakes from soil to cup. This is done not only through investments in quality equipment and quality greens, but also in water.
"Philly water is honestly really bad. It's acidic, it has tons of salt in it," Pilgrim Roasters Co-Owner Dan Faehl told Daily Coffee News. "So we've been playing with different filtration systems to try to get our water to an ideal place."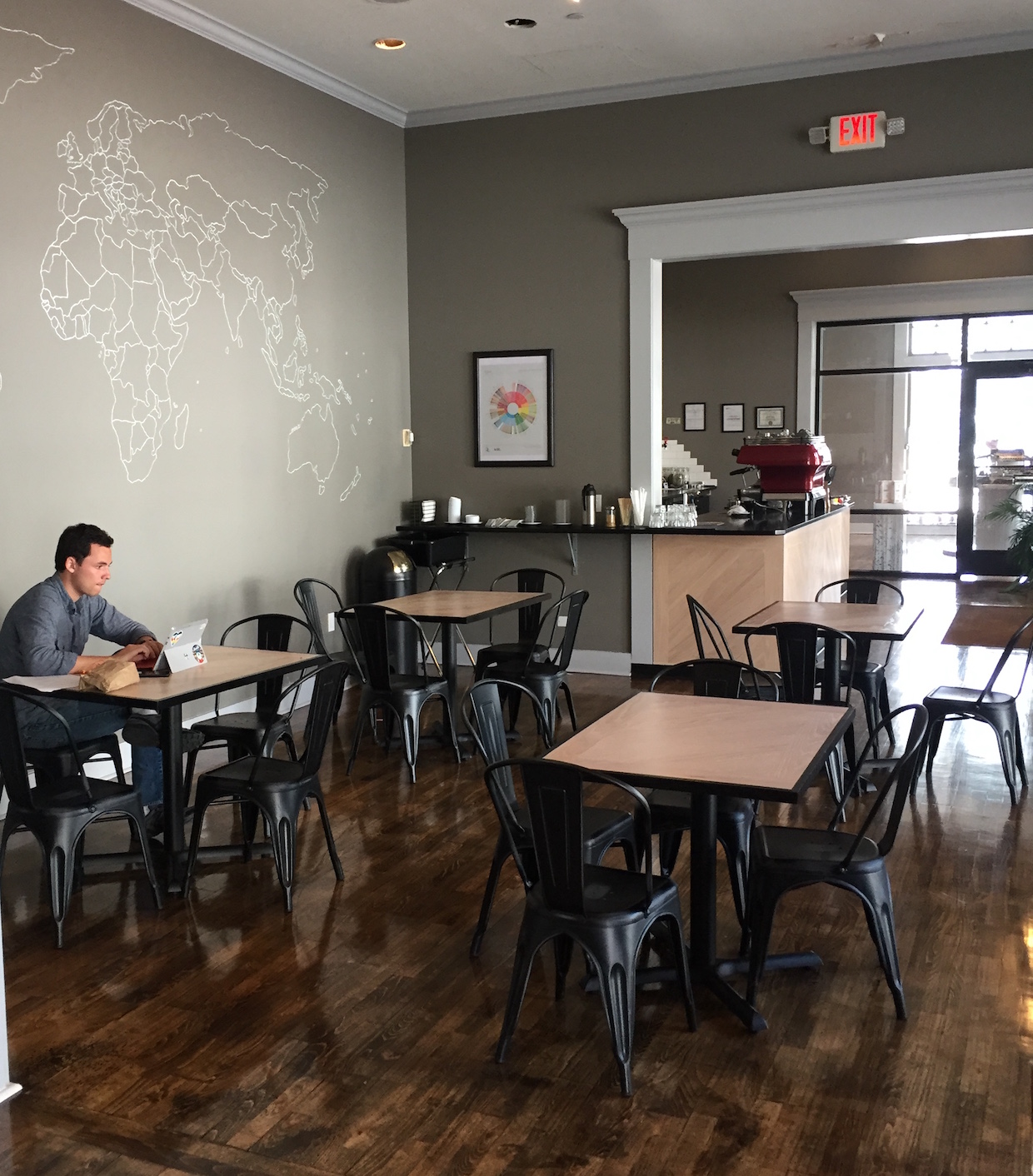 Since opening the shop in June, the company uses an Everpure reverse osmosis system and has painstakingly devised its water recipe not so much as a voluntary trip down the rabbit hole, as can be the case in some shops, but more out of necessity both for flavor and for the longevity of brewing gear.
"We're kind of forced into it. I've spent way too much time with little test tubes, trying to get the levels right," said Faehl.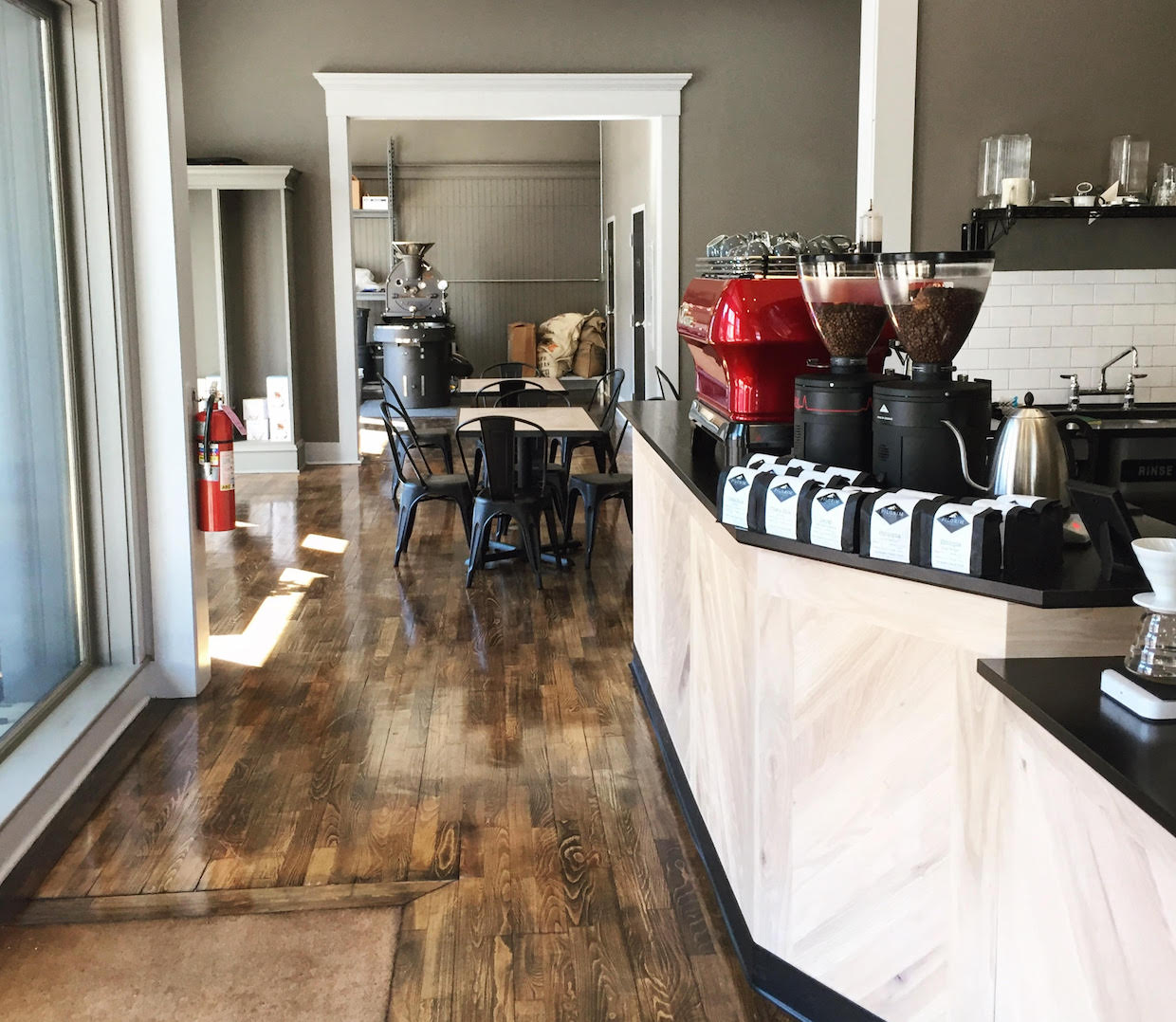 The equipment being protected by these measures includes both a La Marzocco GS3 used mainly for QC purposes and a two-group La Marzocco FB80 for retail espresso drinks. House espresso is ground by Mahlkonig K30, featured single-origin espresso is ground by Mahlkonig Peak, and a Mahlkonig EK43 grinds for everything else, including decaf espresso, manual V60 brews and Curtis batch brews.
The company's vintage, restored 10-kilo-capacity Probat roaster is also on site inside the approximately 1,200-square-foot shop, visible not only to patrons inside the café but also passersby through windows from the sidewalk.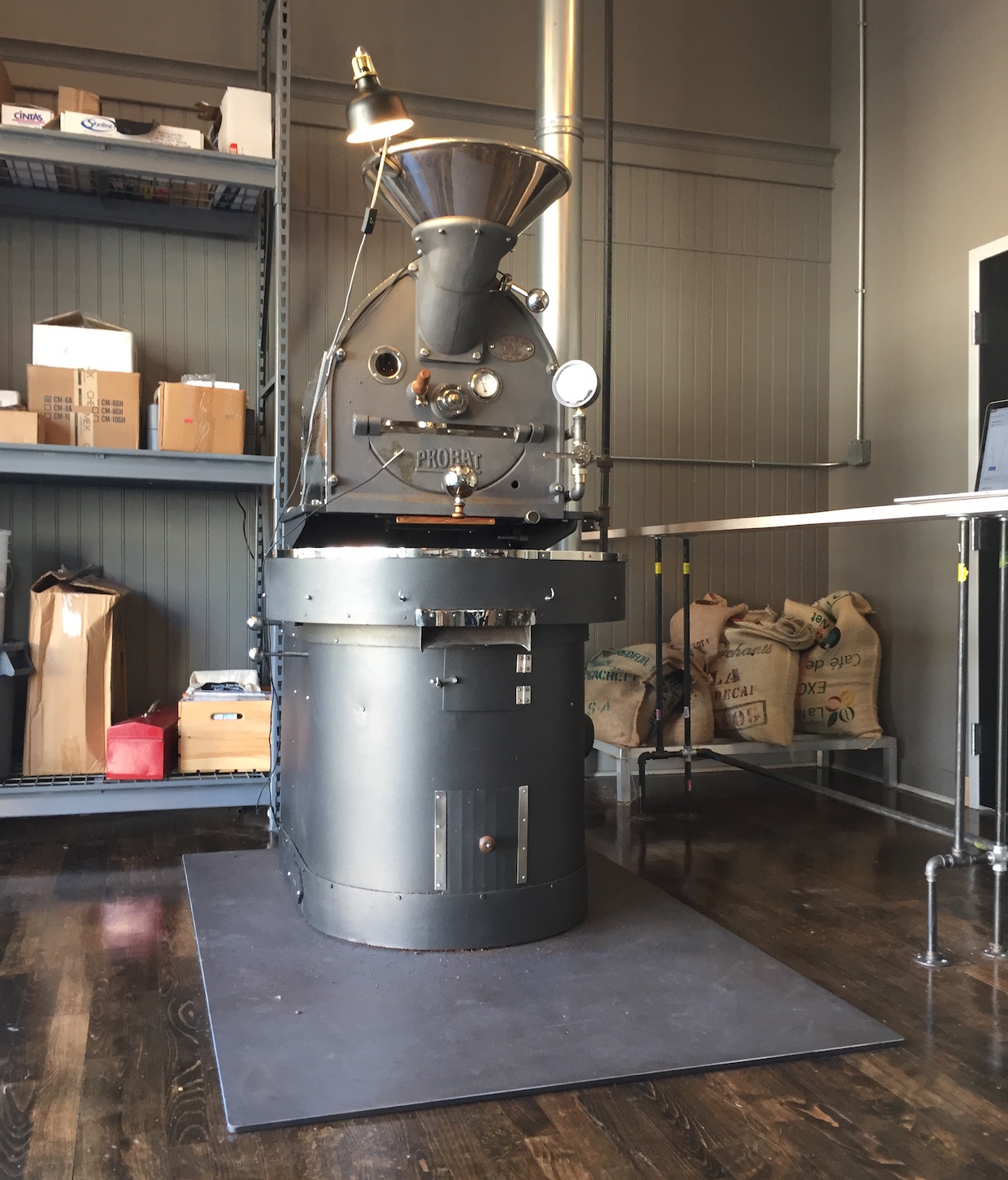 "We have sort of an odd machine," Faehl said of the Probat, which the Pilgrim team believes may have been built in 1953, possibly in Paris, France. Fehl described the Probat as like an L12, but "a little shorter," with a separate airflow control for the burner, almost like a CPU fan, with its own control knob.
Beans that pass through the peculiar Probat come by way of Nordic Approach and Collaborative Coffee Source, in a reflection of Pilgrim's preference for the Scandinavian style of roasting. "I think it allows origin characteristics to come through," said Faehl, who remains inspired by the recollection vivid black currant notes from a particular Kenya roasted by Oslo's Tim Wendelboe, the likes of which he'd never before tasted despite years in the coffee industry.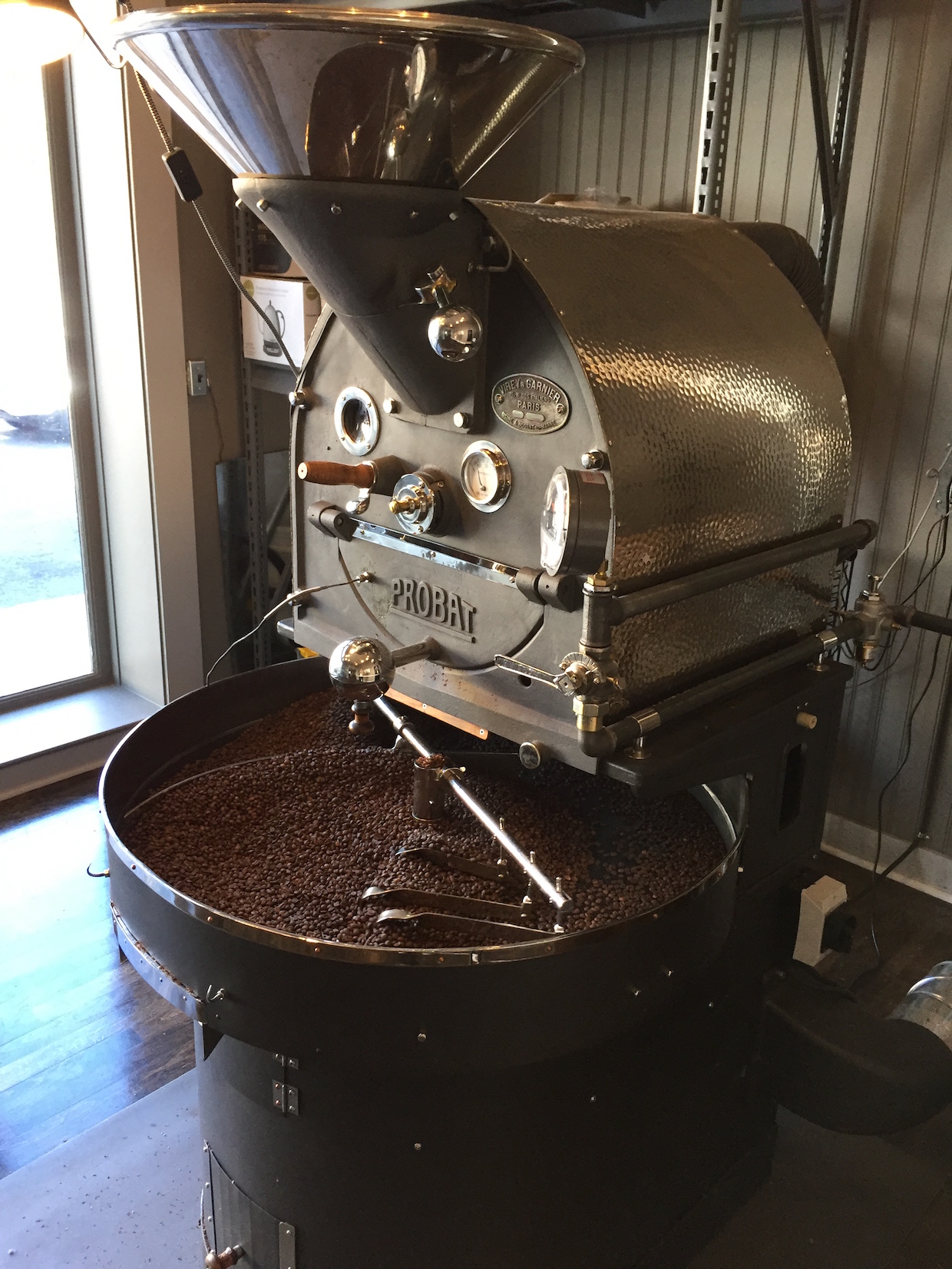 "We want stuff with a lot of clarity, a lot of transparency in a sense," said Faehl. Pilgrim also sources a mellow, nutty Colombian coffee through Ally Coffee to please palates more accustomed to a darker, roastier coffee, although with a popular bike path close to the shop, Pilgrim has so far enjoyed a strong showing of cyclists stopping in for straight espressos and cortados. Going forward, Faehl hopes to make slow, careful headway into wholesale with similar clientele in mind, given that the coffees Pilgrim sources are on the higher end of quality and price.
"It's not a price that everyone wants to pay," said Faehl. "I guess wherever we're going to go is going to be a little more special, like multi-roaster cafes that are really looking for stuff that's unique, with a big focus on quality."
Pilgrim Roasters is now open at 4120 Main St. in Philadelphia. 
Howard Bryman
Howard Bryman is the associate editor of Daily Coffee News by Roast Magazine. He is based in Portland, Oregon.