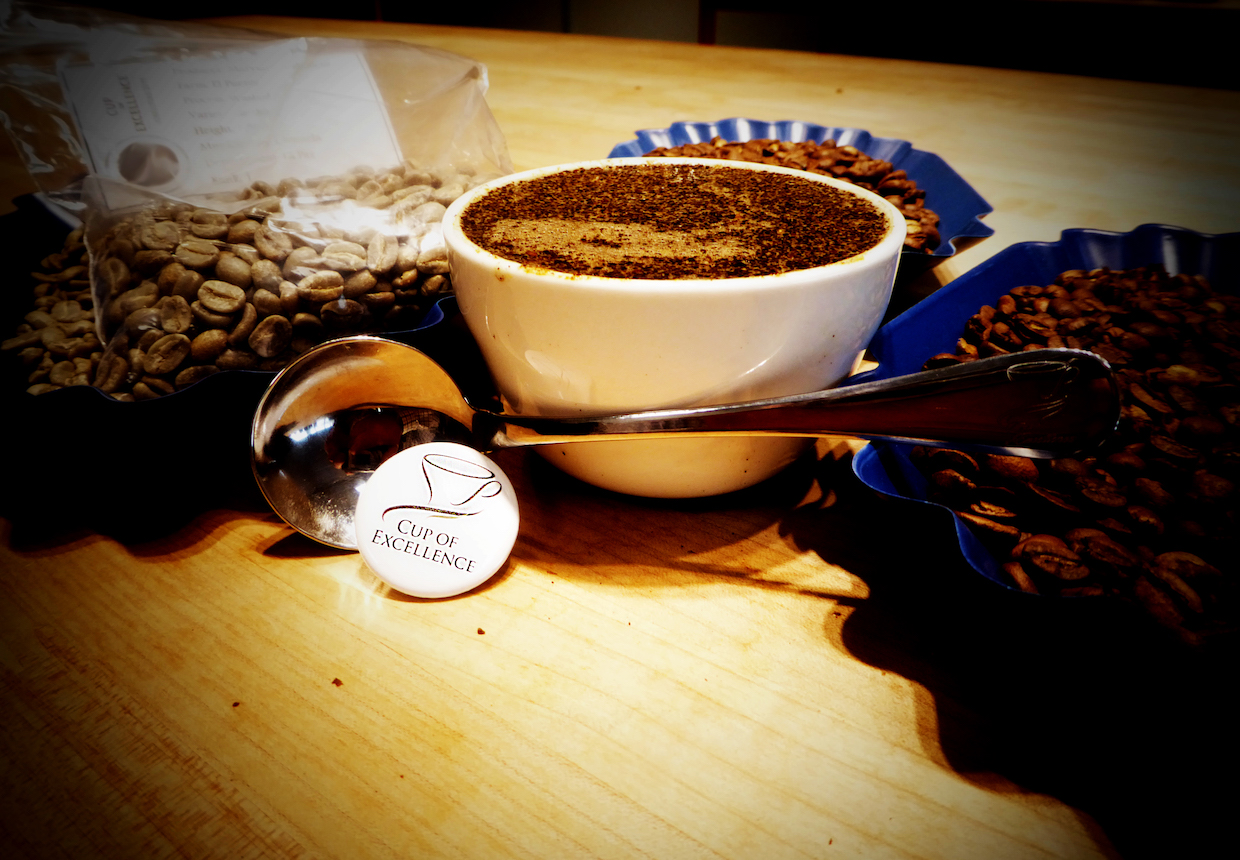 In partnership with Roast magazine and Atlas Coffee Importers, the Alliance for Coffee Excellence will be hosting its first Cupping the World events, featuring the top coffees of the year from the Cup of Excellence coffee competition program.
Led by ACE Executive Director Darrin Daniel, the unique tasting event will feature the highest-scoring coffees from all 11 of the most recent CoE competitions, including: Brazil Natural & Pulped Natural, Colombia, Perú, Burundi, Costa Rica, Nicaragua, Guatemala, El Salvador, Guatemala and Mexico. In what has been a banner year for the Cup of Excellence in terms of high scores and prices paid for CoE-winning coffees, these coffees in their green form have fetched anywhere between $35 to $124 at CoE auctions.
For the event, the coffees will be grouped by processing method — pulped natural/natural, honey and washed — and the cupping will be blind for participants to pick out flavor attributes without any preconceived notions.
"We will explore these winning lots by their quality of flavor and their uniqueness of processing. Each attendee will also receive a Cup of Excellence W Wright cupping spoon and an opportunity to taste the very best coffees from the Cup of Excellence 2017 cycle," ACE said in a press release announcing the event.
Cupping the World events will take place on Friday, Dec. 1, at the Atlas Coffee Importers headquarters in Seattle, and on Saturday, Dec. 2, at the ACE lab in Portland, Oregon. Here are some more details:
Atlas Coffee Importers
When: Friday, December 1st
Where: 201 NW 85th St, Seattle, WA 98103
Phone: (206) 652-4880
Time: 1 .p.m. – 3 p.m.
RSVP with Eventbrite
Admission: $15
ACE Lab
When: Saturday, December 2nd
Where: 2250 NW 22nd Ave., Ste 612, Portland, OR 97210
Phone: (503) 208-2872
Time: 4 p.m. 7 p.m.
RSVP with Eventbrite
Admission: $15
Nick Brown
Nick Brown is the editor of Daily Coffee News by Roast Magazine.