Home coffee brewers have an astounding wealth of resources available to them online when it comes to brew recipes. Yet when the sources of all these recipes are simultaneously trying to sell something else — be it coffee, coffee equipment or their own media brand — such a wealth can sometimes feel like fool's gold.
For friends Gregory Alford and Steven Eggert, who first met at Houndstooth Coffee in Austin, Texas, this is precisely why they decided to turn to traditional print for their new book on brew recipes, "Grounded." Unlike most internet guides, the book doesn't merely provide recipes; it aims to educate and inspire home brewers regarding all the variables that come into play as they seek to perfect their methods in the kitchen.
"It's maddening when my guests come in saying that they tried my premium coffee with the internet recipe and it tasted bad," said Alford, who started as a barista at Houndstooth before working up to becoming the head trainer. "Most of my guests try a recipe and it is hit or miss. They express interest but the recipe doesn't give them enough information to dial in that specific coffee. We wanted to put together a canon of my experience in coffee — and design it specifically for home brewers."
While Alford provided much of the coffee knowledge for the book, Eggert provided the design and marketing expertise. "As a designer, I write digital notes constantly but I also carry a physical notebook with me, to jot down valuable notes or create quick sketches," Eggert told Daily Coffee News. "Our physical book offers something similar, it grants space and an importance in your life — like a traditional cookbook would."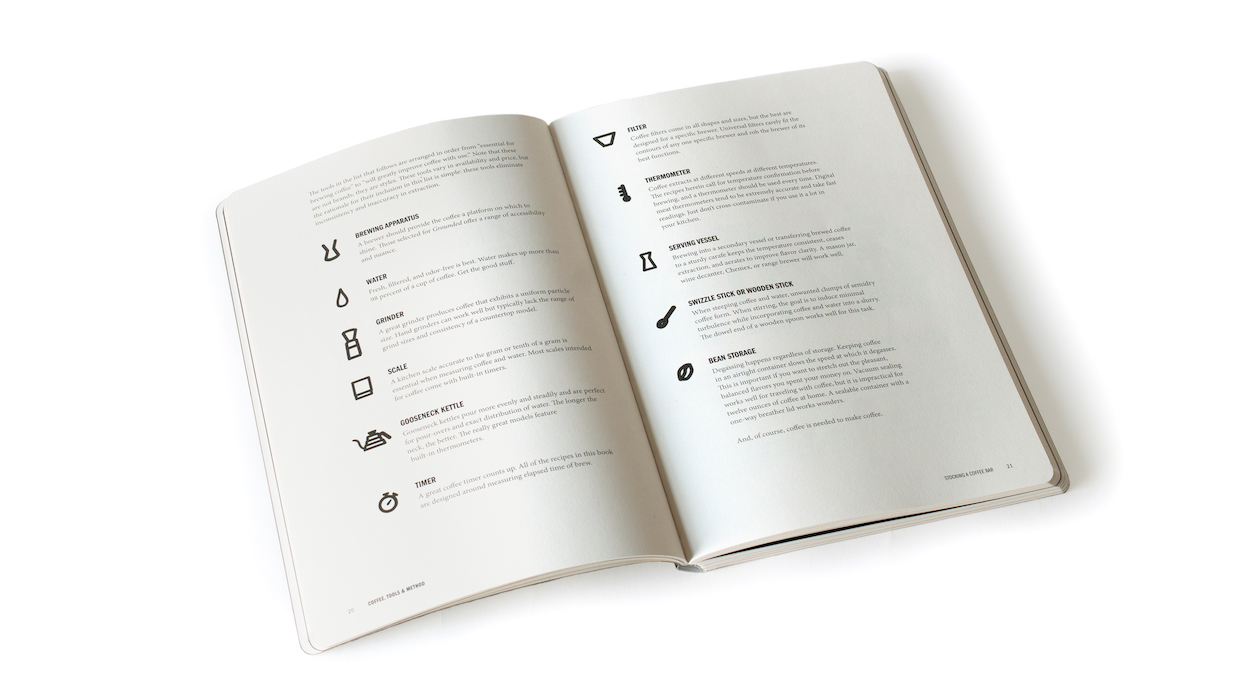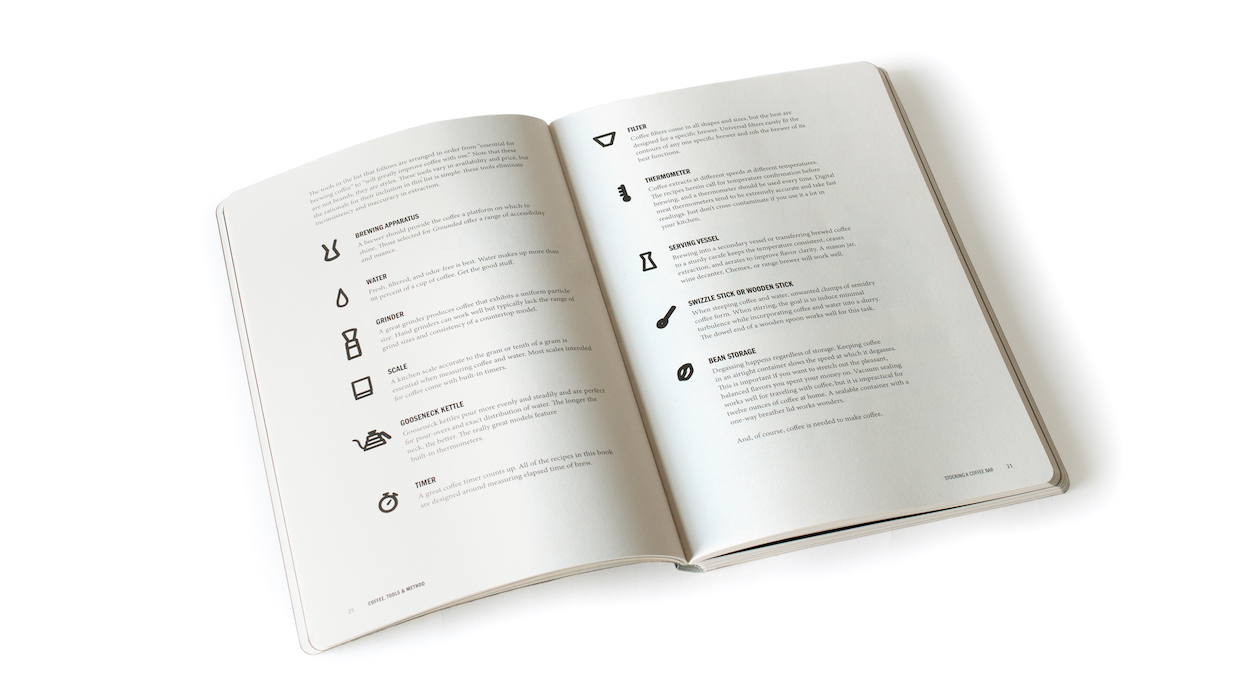 "Grounded" officially launched in November of last year, and is now on the retail shelves of about a dozen coffee shops in Texas, Louisiana and Illinois. The authors describe serious home brewers as the ideal demographic for the book, which explores detailed recipes for seven different popular home brewing devices, along with a section on equipment selection and basic theory, as well as essays on advanced topics for helping to troubleshoot and refine home brews.
While the book may have been born from Alford's years of jotting down recipes on the backs of pastry bags and post-it notes while on the job, the finished product is designed to be something more of an experiential guide for home brewers.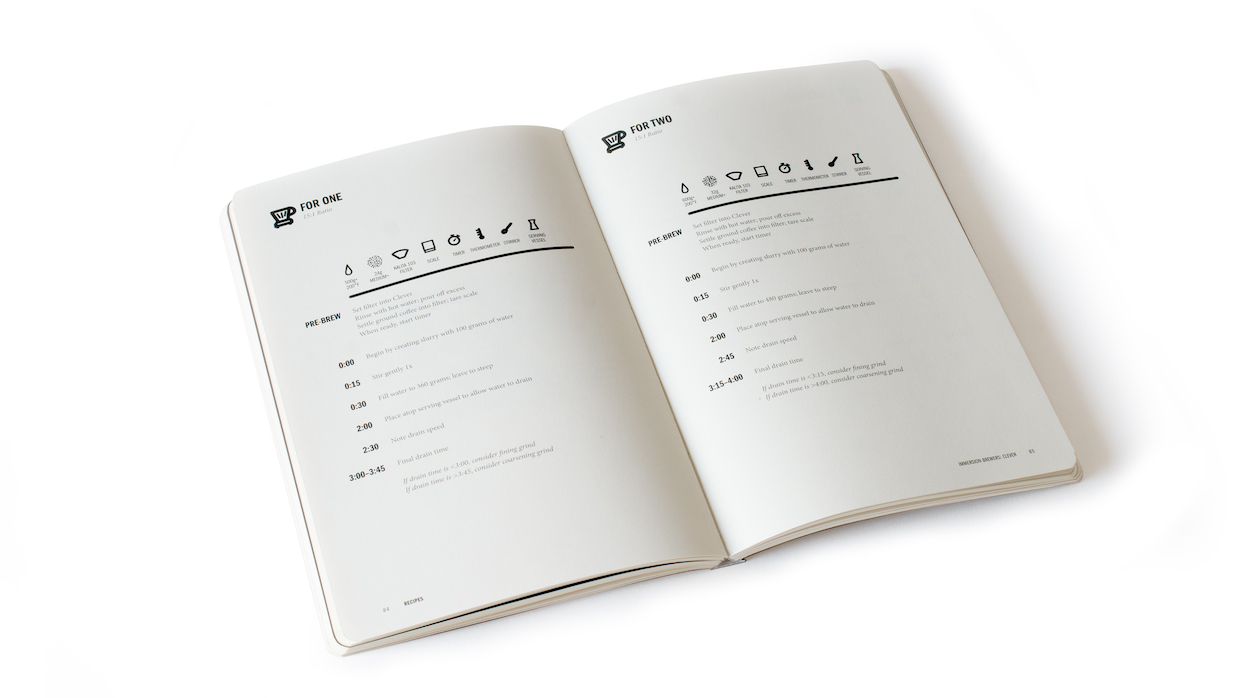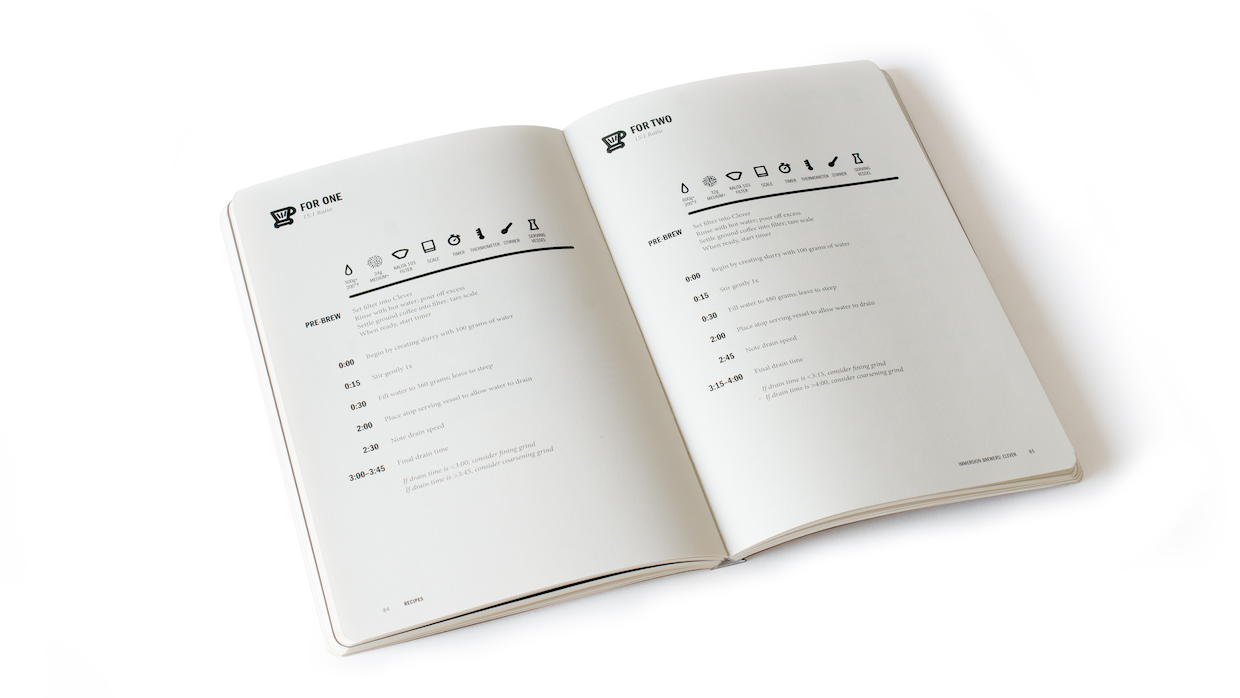 "We knew we wanted something totally different than what else was out there," Eggert said. "We wanted lots of recipes and theory and a layout that was approachable and relatable. We wanted to create a book that felt the way most people experience coffee."
Alford, who likes to joke with customers that he is "in love with filter coffee but married espresso," said the brewing devices selected for the book were based on practical popularity as well as theoretical variability.
"We settled on four immersion brewers… because the theory that we write about can be applied to just about any immersion brewer on the market," he said. "The three pourover brewers — they strike a different tone. They are all very similar recipes, but they are designed to push the home brewer to reduce variables in their brew recipe. Once those parameters are stabilized, those recipes can be used to brew a wide variety of styles."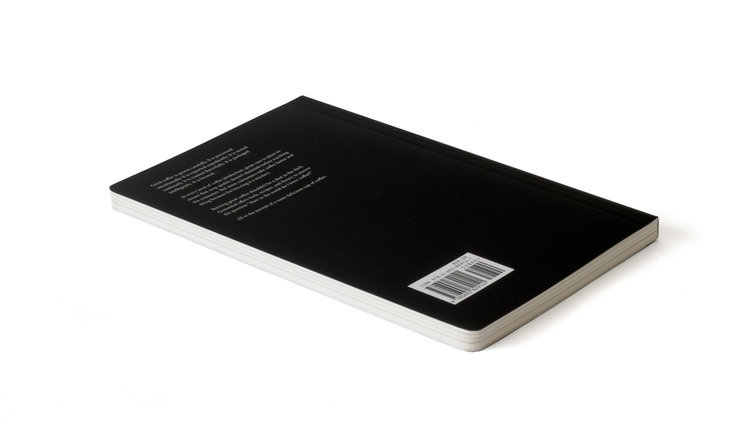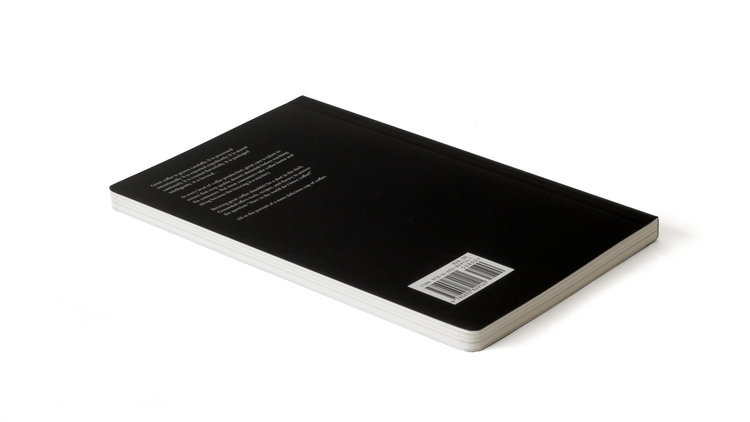 Added Alford, "At the end of the day, it's a fundamentals book. It has advanced moments, but it is all about finding delicious in a mug."
Nick Brown
Nick Brown is the editor of Daily Coffee News by Roast Magazine. Feedback and story ideas are welcome at publisher (at) dailycoffeenews.com, or see the "About Us" page for contact information.