Considering the deceptive simplicity of combining fresh coffee grounds with hot water and then separating the two for a reasonably grit-free beverage, it's curious that the concept of hot coffee from some sort of teabag hasn't caught on in the specialty arena.
However, 2017 seems to have been the year in which this tide began to turn, as multiple companies launched products of this type, while one in particular is hoping to generate a wider embrace of the format through an innovative new bag type.
In the historically tea-friendly market of the United Kingdom over this past summer, we took note of the Winchester-based coffee company Raw Bean's launch of Bean Bags, featuring 12 grams of coffee in a pyramidal steeping bag. More recently, Perth, Australia-based Rubra Coffee also rolled out a coffee-in-a-teabag product, similarly adopting a pyramid-shaped satchel of a filtering material recommended to them by one of its tea supply partners in Indonesia.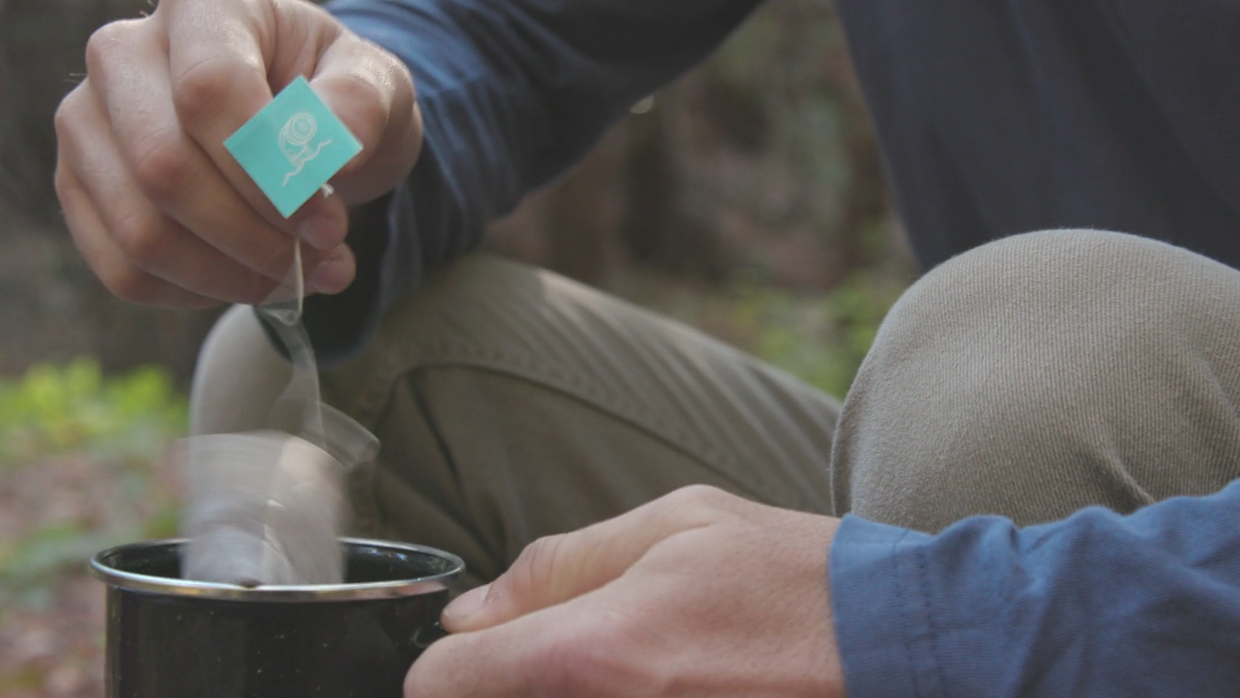 Now in the United States, a start-up called Steeped Coffee has developed its own proprietary filter material for a steeping bag it hopes will constitute a breakthrough for the format, legitimizing it as being at last up to the standards of even the most quality-obsessed of specialty coffee companies and consumers.
"You should be able to simply put some coffee into some hot water, and it should be able to taste good," Steeped Coffee CEO and Founder Josh Wilbur told Daily Coffee News of his thinking as he took his first swing at developing a teabag-like medium for high-quality coffee about seven years ago. "What I found out was coffee in a tea bag has a lot of problems, and it doesn't taste very good for a lot of different reasons."
Having tried putting carefully sourced, roasted and ground coffee into existing media for a brewing process with the convenience of tea, Wilbur said the results were only "okay." Wilbur then shelved the idea until he was free to devote more time and finances to substantially improve the finished product.
Flash forward to today, and from its headquarters in Santa Cruz, California, Steeped Coffee has developed individually wrapped, single-serve coffee bags containing directly traded, high-quality coffees that are roasted, ground and packaged in "micro-batches" and sealed with a flush of nitrogen gas for extended freshness. Yet what distinguishes the product further is the proprietary full immersion steeping bag, which Wilbur firmly asserts is not a tea bag.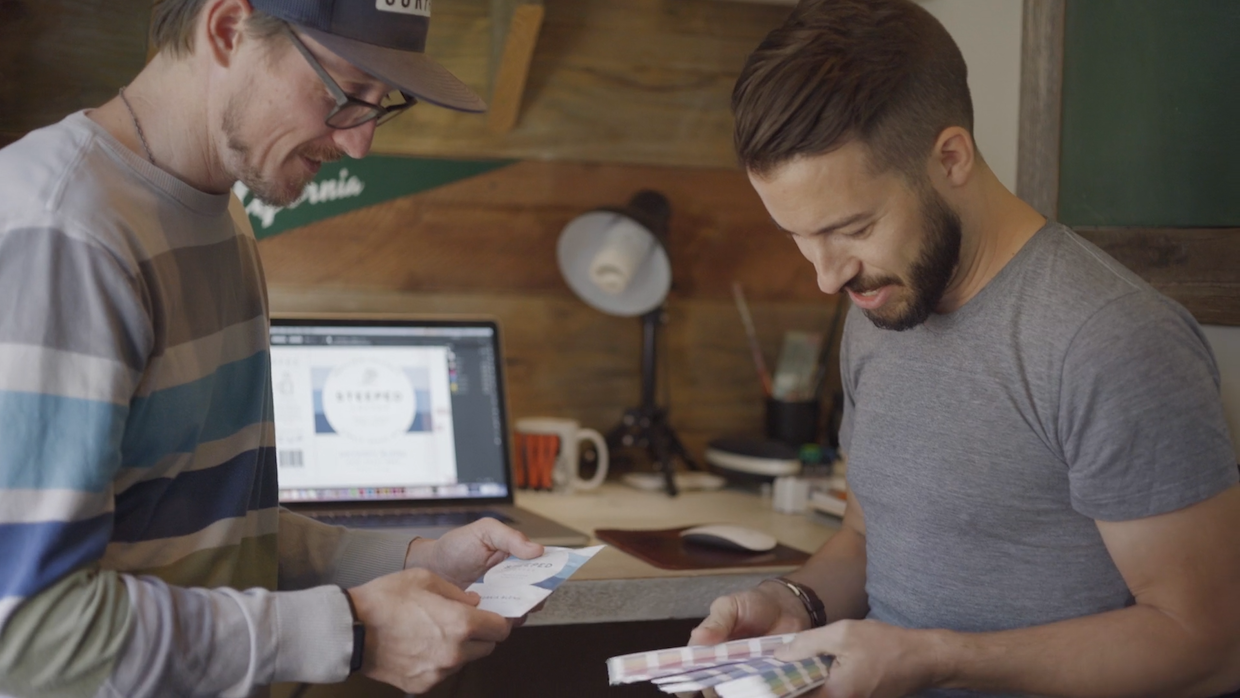 "We did a ton of research and development in order to innovate these full-immersion filters," said Wilbur, who worked with material-making partners to develop the material specifically for use with coffee. The result is a plant-based material that's neither paper nor nylon, but is fully compostable and lets flavor and oils freely flow while restricting fine particles for a clean, full-bodied, immersion-style cup.
Every part of the product is compostable, including all packaging, wrapping, string and labeling ink. Each bag contains about 14.2 grams of coffee for a 15:1 ratio when steeped in eight ounces of water, as per SCA-recommended brewing parameters.
Following the success of a recent Kickstarter crowdfunding campaign to grow sales and subscriptions, the company has also reached out to hotels, airlines, hospitals, universities, and other B2B prospects. The grander plan is to offer its single-serve steeping bag technology and sustainable packaging as private-label services to other specialty coffee roasting companies.
"Steeped is paving the way for this new method to exist, and then we'll be inviting other people into being able to produce their coffee with the Steeped method and technology," said Wilbur, who thinks the market for a quality single-serve option is wide open when viewing the next step up in convenience after soluble instant coffee as prepacked coffee pods, for which a stationary, electric pod-brewing machine constitutes a major barrier to entry, and the production and consumption of which create unsustainable waste.
"There's an amazing opportunity to enter into the single-serve coffee space, which is big news, and compete with companies doing billions of dollars a year and are basically doing it in a way that's destroying the planet," Wilbur said. "Instead of throwing more technology at coffee, we're actually throwing innovation to simplify coffee."
Wilbur said that Steeped Coffee will be announcing its first partnerships with certain well-respected and nationally-known specialty coffee roasting companies in the first quarter of 2018.
Howard Bryman
Howard Bryman is the associate editor of Daily Coffee News by Roast Magazine. He is based in Portland, Oregon.