The San Diego Coffee Training Institute (SDCTI) has announced that it is officially open for business, operating at full capacity with a dedicated barista and roasting facilities within the SCA-certified training campus.
When San Diego's Cafe Virtuoso reopened at the tail end of 2016, the renovation it had completed included space and equipment for what would soon launch as the SDCTI, a nonprofit specialty coffee education resource that aims not only to train aspiring coffee professionals, but also to provide the same skills and stable employment opportunities to young people aging out of foster care, homeless teens and adults, and people returning from periods of incarceration.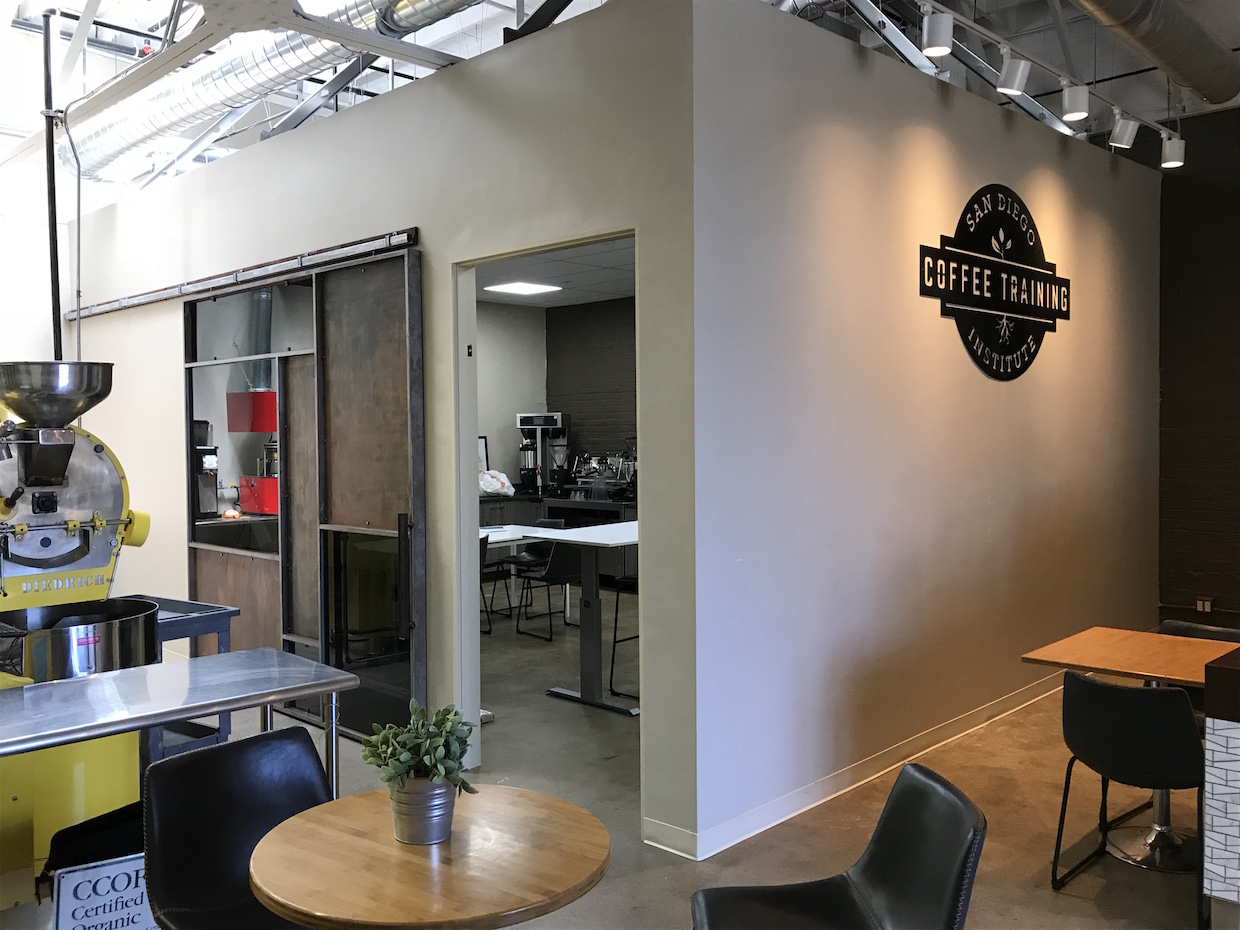 Now for approximately every three dues-paying students enrolled, the nonprofit coffee school is able to offer one full scholarship to someone from among the city's most at-risk and disadvantaged populations.
Barista training courses started in June of 2017 for a couple students at a time, using Cafe Virtuoso equipment during off hours while construction wrapped on the dedicated lab. With the lab now complete, the company has announced that the SDCTI has launched its full curricula in both the barista and the roasting programs and is prepared to enroll at full capacity.
Cafe Virtuoso Trainer and Quality Assuarance Manager Savannah Phillips told Daily Coffee News that seven scholarship students have already graduated since the program initially rolled out last year, and that the school now hopes to accommodate roughly six scholarship students per month.
"We hope this will grow in the months to come as our program and staff expands," said Phillips. "Currently we need about three paying students for every one scholarship student. Our goal is to achieve more closely to a 1:2 ratio so we're working on making that happen now that we will no longer have the expenses for construction of the lab."
Fees collected from paying students are all reallocated to cover the operating costs for the scholarship students. Phillips said that one of the organization's foremost hopes going forward is to find a way for trips to origin to become part of the experience.
"Our thought from day one was to figure out how we might be able to make this possible, and [we] are looking into perhaps developing some type of scholarship opportunity down the road," said Phillips. "This would be especially great for those students who excel at the program and who express a strong desire to continue advancing in a career in specialty coffee."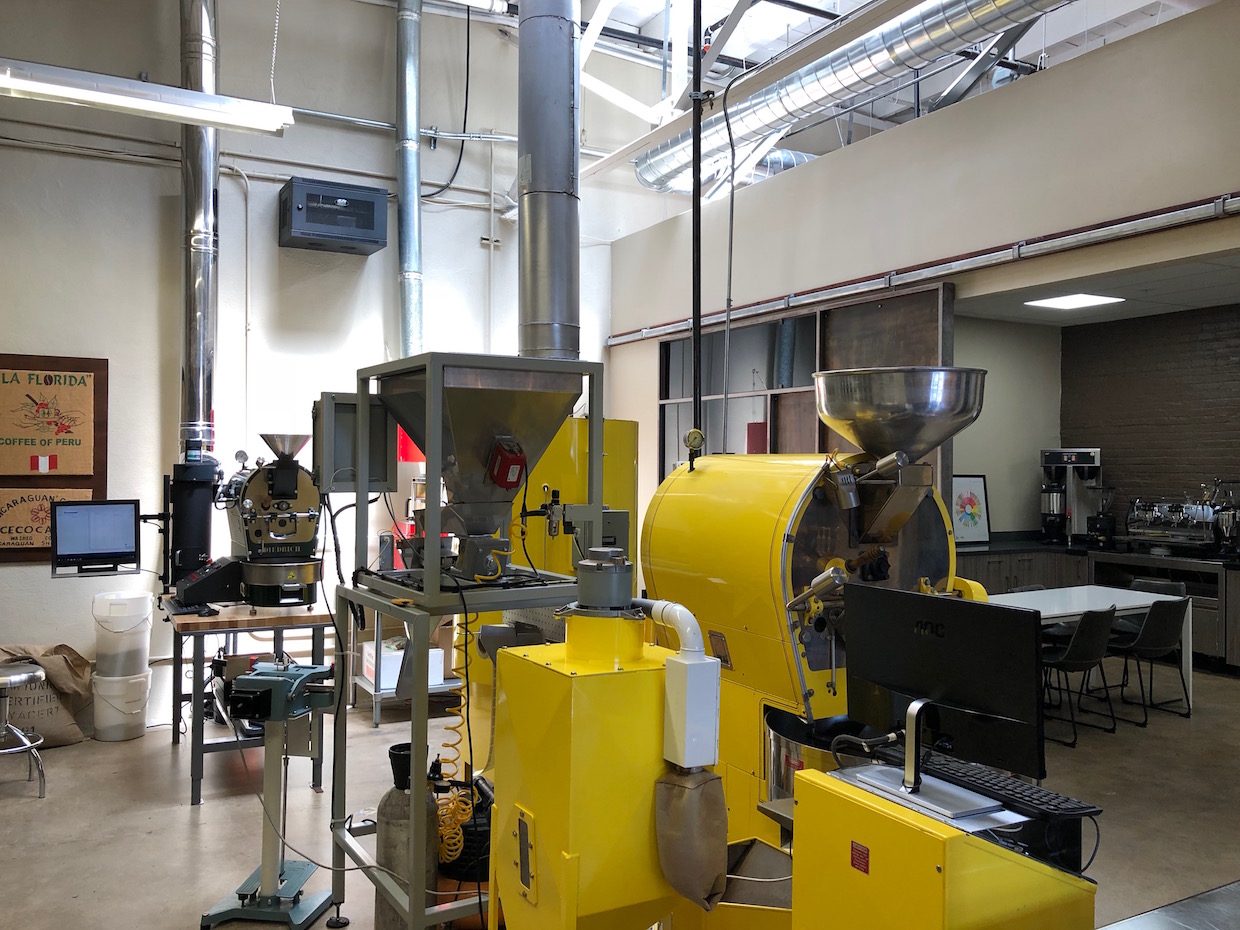 While some demonstrations will involve Cafe Virtuoso's Loring roaster, all hands-on training in the roasting program will occur on Diedrich equipment, the latter company being a partner in the school. Students can bring their whole-bean handiwork home for sharing with family and friends, and though it's possible that as the program progresses some marketable products could result, it would be solely for the educational benefit of students. The relationship between Cafe Virtuoso and SDCTI is advantageous in other ways.
"As SDCTI continues to expand, it will need more instructors, some of which will also come from Cafe Virtuoso, after receiving training from SDCTI," said Phillips. "It's a mutually beneficial relationship that we hope will help both SDCTI and Cafe Virtuoso for years to come."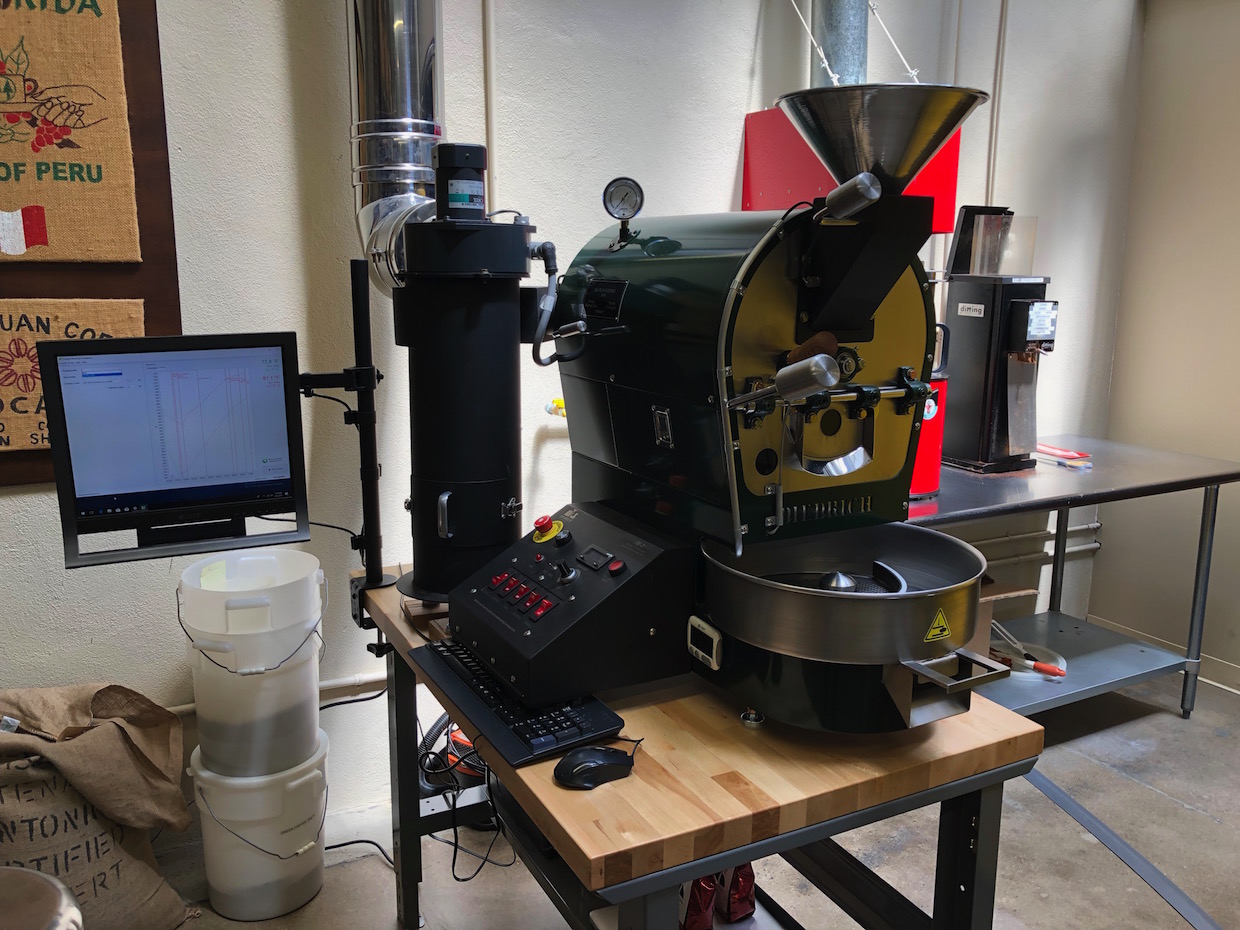 With the lab now up and running, SDCTI's focus will reportedly be on honing and smoothing its curriculum. Said Phillips, "Our number one goal is to have high success rates for the students in the program, which in turn helps us be able to help even more people."
SDCTI is located inside Cafe Virtuoso in Barrio Logan at 1616 National Avenue, San Diego.
Howard Bryman
Howard Bryman is the associate editor of Daily Coffee News by Roast Magazine. He is based in Portland, Oregon.