While the nitty-gritty of roasting and serving specialty coffee involves plenty of complex and demanding tasks, there are also back-end responsibilities such as packing, labeling and sorting products that are no less crucial. Meanwhile, a vast and largely untapped labor pool of adults with disabilities overflows with available workers ready and excited to tackle these sorts of tasks.
Chicago-based nonprofit Aspire and Chicago specialty coffee roaster Metropolis Coffee Company have built a partnership to provide jobs and workplace experience with the whole bean and capsule coffee brand Aspire CoffeeWorks. Fostering empowerment among adult workers with disabilities, the venture also directs 100 percent of its proceeds to Aspire's services and support for children and adults with autism, Downs syndrome and other developmental disabilities.
"By drinking our coffee, you can help provide occupational therapy for a little boy with cerebral palsy who is learning to walk, enable an adult with Down syndrome to live independently or semi-independently in his community, or give job training courses to a young woman with autism who is entering the workforce," Hayley Formolo, Aspire CoffeeWorks Public Relations and Marketing Coordinator, told Daily Coffee News. "It's incredible coffee that does incredible good."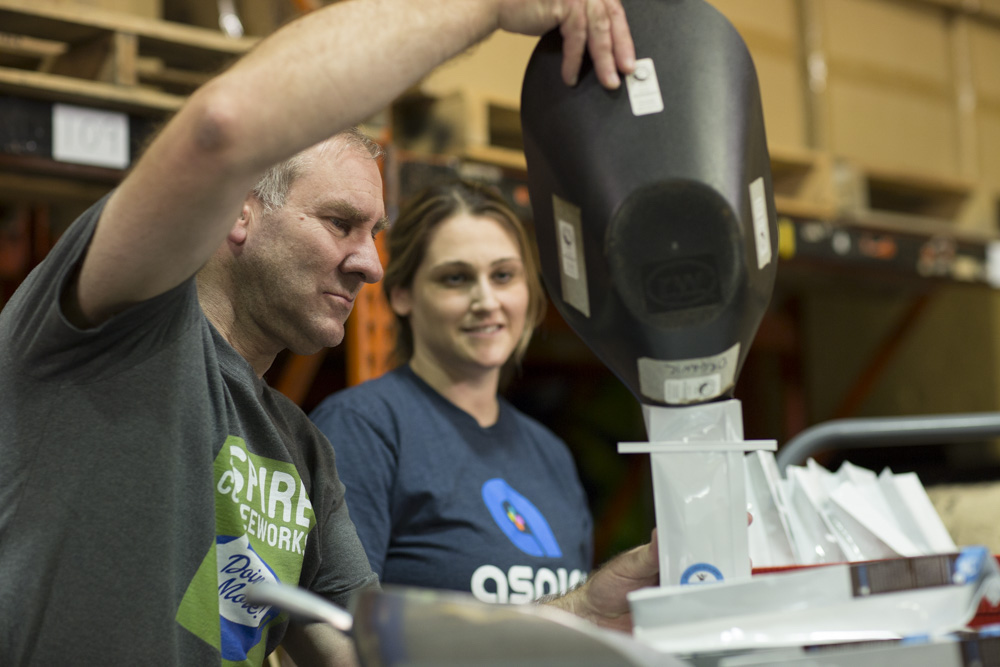 Inside Metropolis' roastery in the Avondale neighborhood of Chicago, Aspire has a team of workers that scoop, weigh, grind, bag and label blends and single-origins sourced and roasted by Metropolis exclusively for the CoffeeWorks brand.
"Metropolis made an awesome space for us in the middle of their roastery, complete with a giant six-foot Aspire CoffeeWorks sign," said Formolo. "Adults with disabilities on the team also have the opportunity to work in a brand ambassador role and visit the 90 offices across Chicagoland that buy and brew our coffee. It's a great way for people with and without disabilities to connect over coffee."
Aspire has been helping developmentally disabled kids and adults since 1960. It was roughly eight years ago, according to Formolo, that Aspire CEO Jim Kales started contacting local coffee roasters with the CoffeeWorks idea, just as Metropolis Co-founder Tony Dreyfuss also happened to be in search of ways for the roasting company to make a positive local impact.
"Tony jumped at the idea to partner with a nonprofit and make a difference in the community," said Formolo. "He didn't hesitate."
Today, with space provided near Metropolis's 15-, 45- and 60-kilo Probats, Aspire CoffeeWorks purchases the coffee from Metropolis and packages it into its own branded product line that's sold to corporate clients as Jim Beam parent Beam Suntory, Motorola Mobility and Walgreens. The hope is for CoffeeWorks employees or other people assisted by Aspire to transition into paying jobs, either with a coffee company or any other potential employer with a position that's a good fit.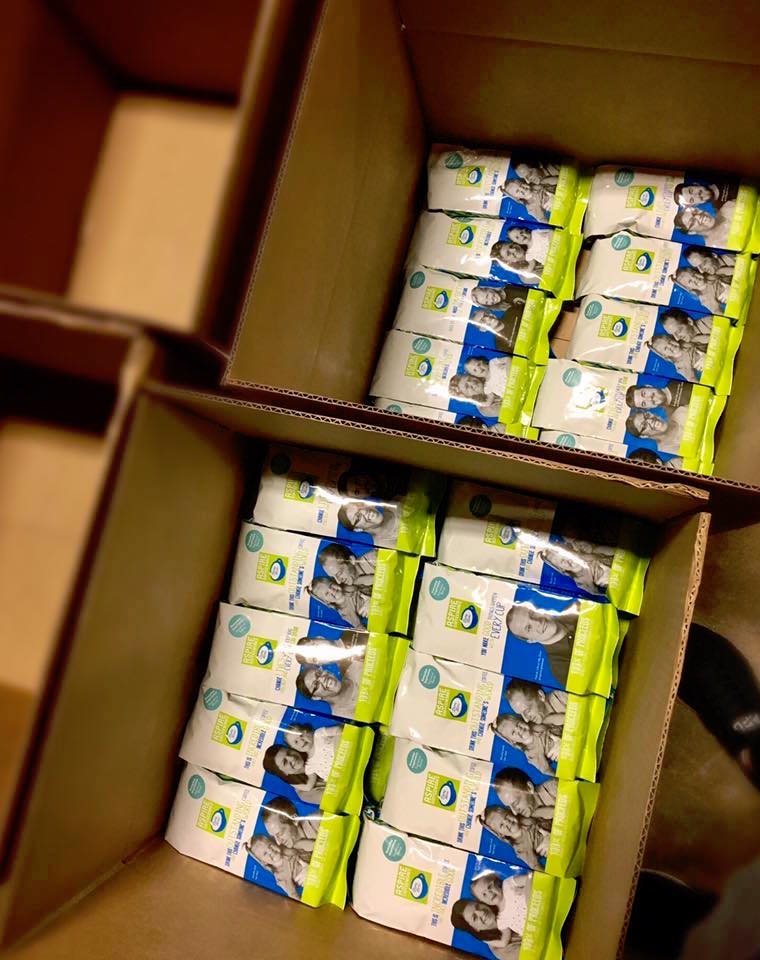 Formolo said the company hopes to hit the 100th office client mark this fall. Metropolis currently operates one cafe in Chicago at 1039 W. Granville Ave. near the Loyola University campus, and has no current plans to pursue another; nor does Aspire CoffeeWorks. Both companies are continuing to grow their wholesale programs.
"We are talking to a few restaurants in Chicago who are interested in craft coffee with a cause," said Formolo. "The hospitality and philanthropy communities in Chicago are vibrant and collaborative."
Howard Bryman
Howard Bryman is the associate editor of Daily Coffee News by Roast Magazine. He is based in Portland, Oregon.