On the map of progressive specialty coffee companies in the United States, there aren't many pins stuck in the state of West Virginia, and yet earlier this month a new company courageously stepped in to help fill that void.
Drawing patrons in with a starkly modern motif, thought-provoking decor and molecular-gastronomy-inspired brewing techniques, Void Coffee Company opened its doors earlier this month to combine gravitas, levity, creativity and quality for an experience quite apart from the norm.
Owner and founder Bridgette Kidd told Daily Coffee News that at first she thought she would center the Void program around a manual pourover bar, though something clicked while watching videos online of chefs experimenting with molecular gastronomy.
"I called my roasters and I was like, 'Hey, everything that I thought I was going to do, I'm not going to do it now," said Kidd. "I'm going to go into the future of coffee, and if I'm going to do that, I can't go back and do a Chemex. I wanted to innovate and go forward."
Her friends and suppliers at Richmond, Virginia's Lamplighter Coffee Roasters happily shifted gears along with Kidd's late-breaking vision, which has evolved into an experimental drinks menu offered alongside the more traditional handful of espresso classics prepared on the shop's Mazzer grinders and La Marzocco Linea machine — the latter, of course, custom-painted matte black. At Void, patrons can also choose from elemental drinks, including the Earth, Water, Fire or Air.
For Earth, Void serves a deconstructed macchiato with house-made syrup and a bit of chocolate. Fire is a straight espresso, an orange slice, and a glass of sparkling water, arranged thoughtfully on a wooden board. Air is a house-vanilla latte sealed in a jar with rosemary vapor that escapes upon opening, and Water is a latte with floral garnish served with muddled fruit sparkling water. A fifth "mod" drink is the shop's namesake, The Void, described on the menu as everything, anything, or nothing.
"The Void is a mystery drink," said Kidd. "It can change from person to person. It comes with a page of an old book, with or sometimes without a handwritten message from your barista."
Negative space abounds in the cafe's interior aesthetic, broken up by curiosities such as blank frames of solid color and "secret" messages in binary code. It's a whimsicality underscored by the darkness of a more personal void Kidd carries with her, and that she said is also an issue affecting many people in West Virginia and beyond.
About a year ago, Kidd lost her partner of three years to an overdose of the opioid fentanyl. It was a tragedy that turned her own world upside down, while also sadly adding to national statistics that amount to an epidemic of similar tragedies besetting many places in the United States — West Virginia among the worst of all.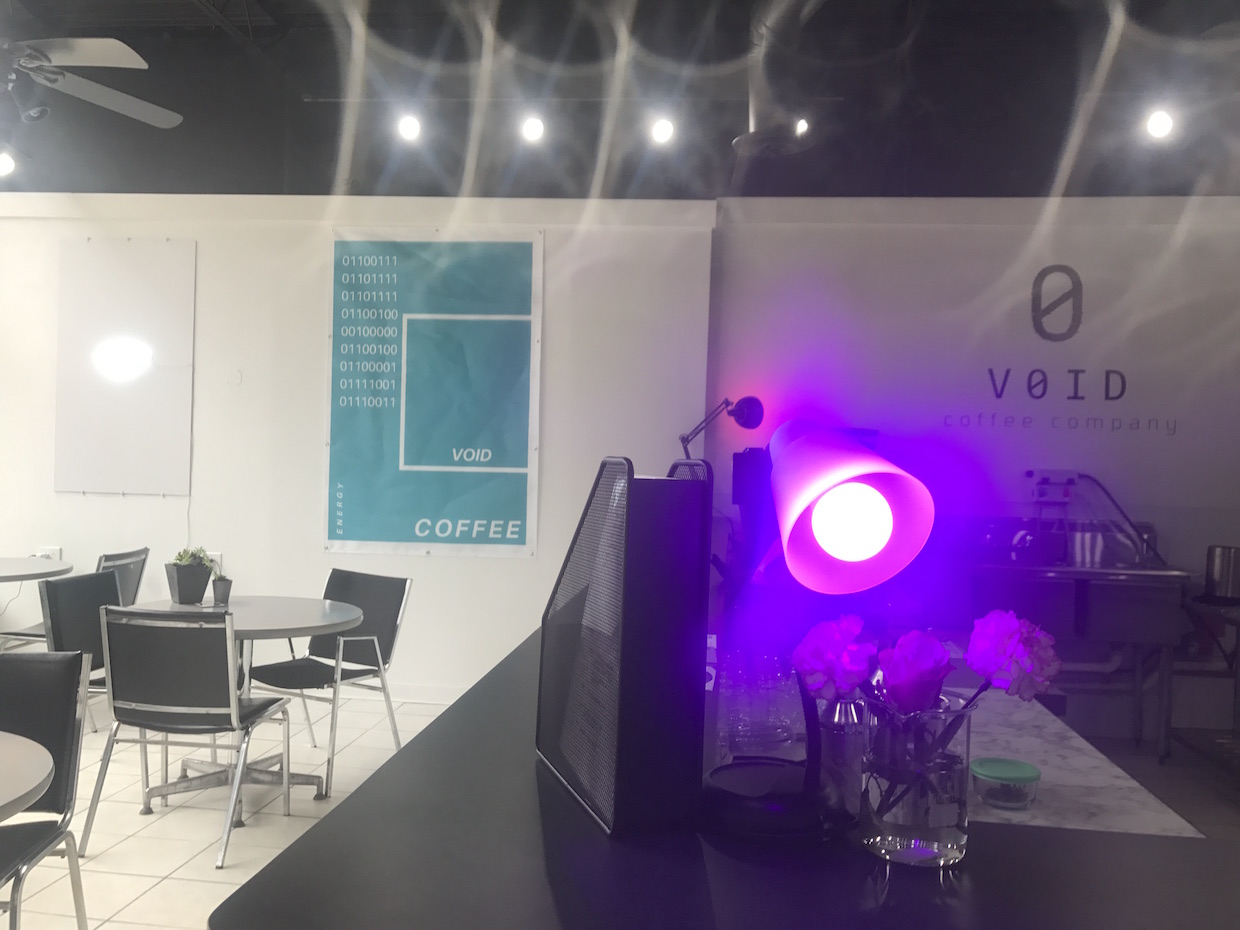 The CDC reported that in 2016, with a drug overdose death rate of 52 per 100,000 people, West Virginia had the highest rate of opioid fatalities.
"I was so devastated a year ago, and I didn't see a lot of good in life or coffee or anything," said Kidd. "It was very heartbreaking for me. Obviously it's not all of my story. I have lived on and moved passed that, but that person was very important and pushed me to be a better person and to have the bravery to accomplish things. I feel that they are part of the story, and of what's going on in West Virginia. As devastating and hopeless as a lot of these things seem, there is hope."
In the wake of the tragedy, Kidd traveled to faraway lands, and spent time with family while reflecting and emotionally regrouping. Eventually she made the choice to return to West Virginia specifically to confront the emotions and to heal, both for herself and for anyone enduring a similar struggle. Specialty coffee was the medium through which she found a path forward.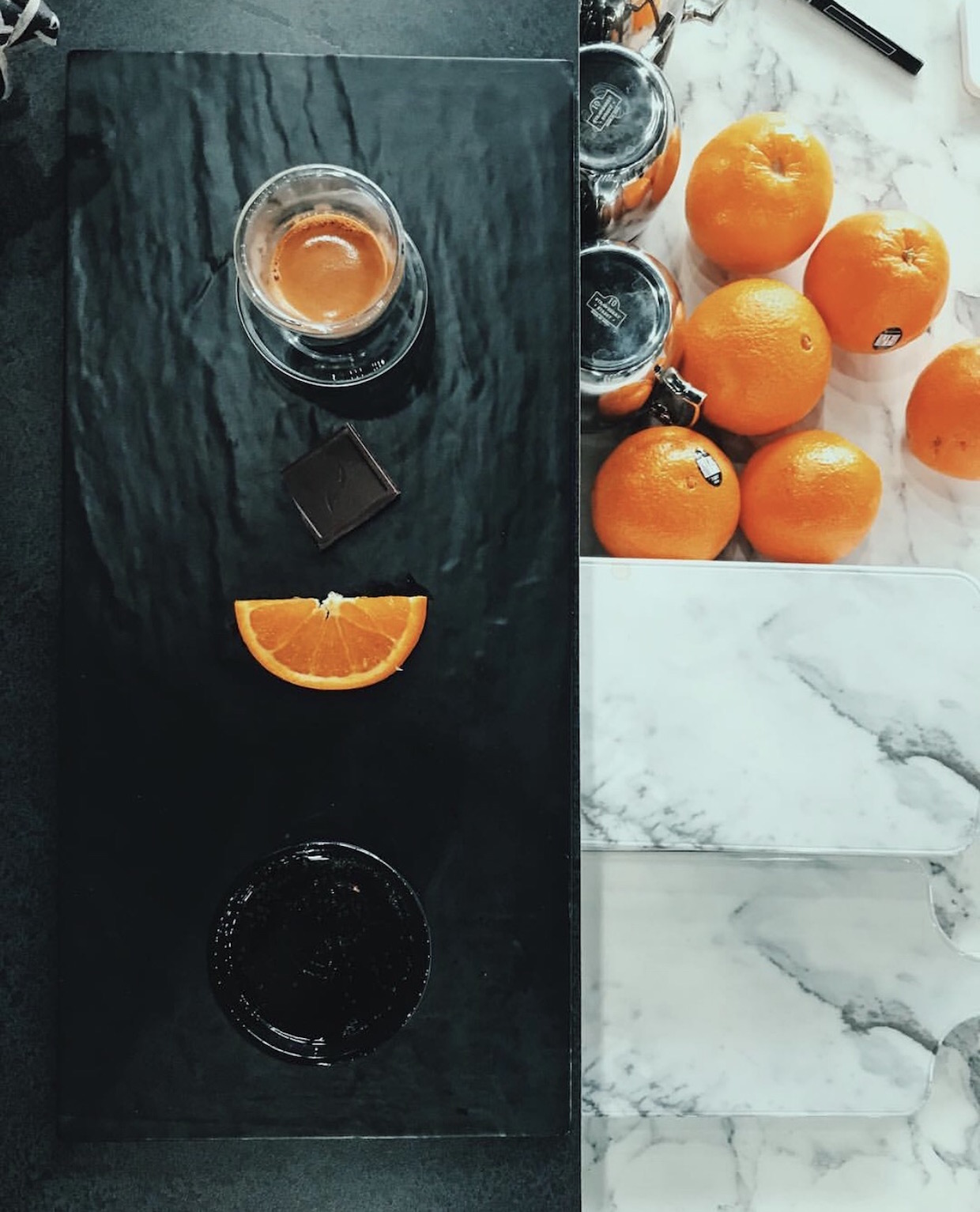 "Void did fill and is continuing to fill a void in my life, in a different way," Kidd said. "Whenever something like that happens to someone so close to you, I don't know if you ever get over it, but you learn to grow with it, and to live with it and live with grief. You learn a lot about yourself, and I think that's really the most brave and strong thing — to learn how to live with things the way that they are."
The future of Kidd's forward-looking vision for Void Coffee Company will almost certainly involve more shops.
"As soon as I can open another one, I'm going to do it," Kidd said. "I had envisioned Void to be in an old Colonial house, or an abandoned house, and I'm really in love with Salem, Massachusetts. If I get a chance, the next one will probably be in Salem."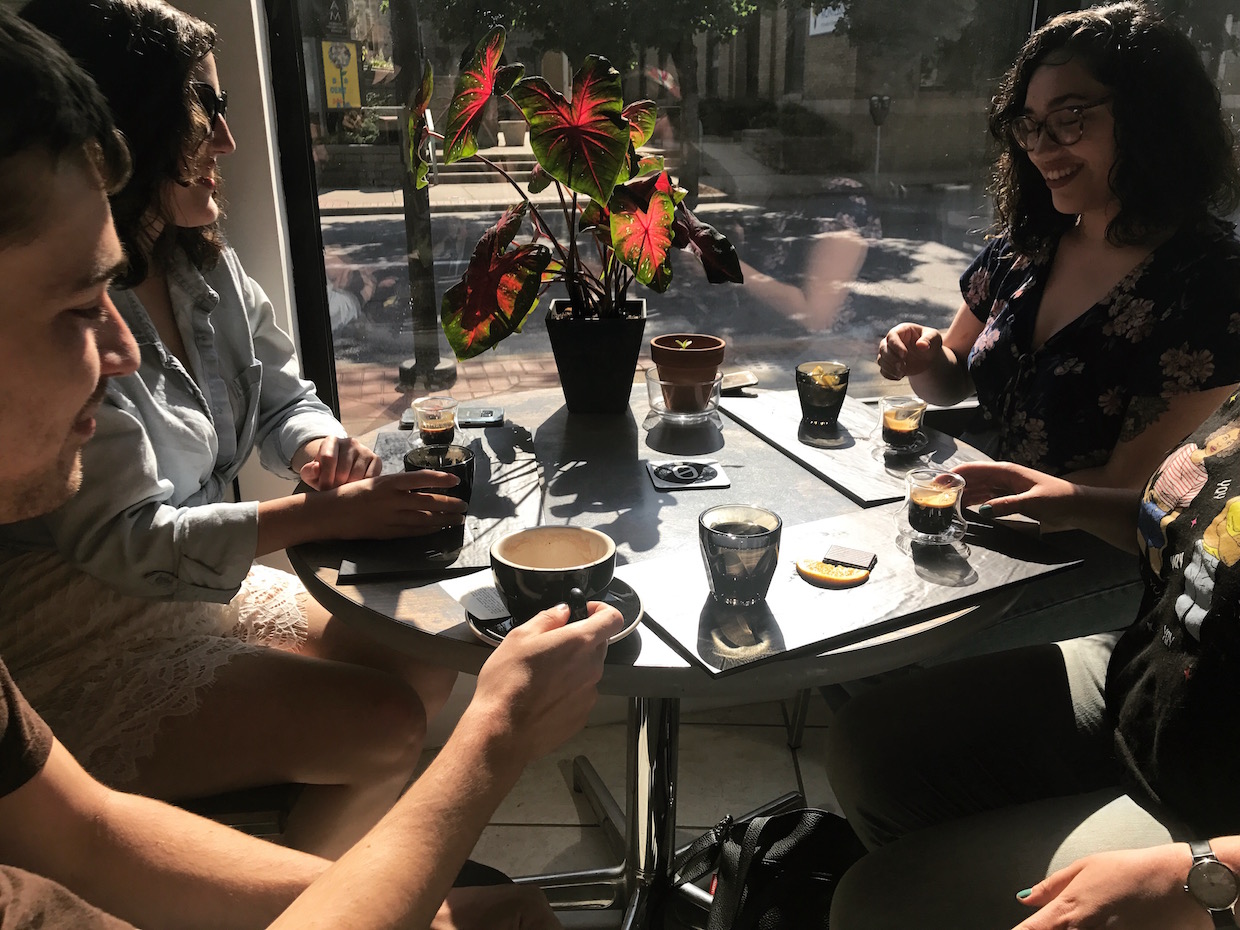 Void Coffee is located at 320 Washington St. West, in Charleston, West Virginia.
Howard Bryman
Howard Bryman is the associate editor of Daily Coffee News by Roast Magazine. He is based in Portland, Oregon.