A new consumer brand of coffee has emerged by way of a collaboration between Denver-based tech startup Bext360, the Amsterdam-based FairChain Foundation and its sister company, Moyee Coffee, which is establishing roasteries at origin.
The new brand, which FairChain claims is the first "fully, end-to-end blockchain-powered" coffee product line, is called Token. The collaboration is designed to allow farmers to add value to their products and retain a higher share of profits by controlling roasting prior to export, while linking consumers directly to growers through blockchain traceability. A larger hope, too, is to increase overall public confidence and comfort with blockchain systems in general.
Token's work towards the latter goal is its title feature, as each purchase includes a "token" worth €0.50 that consumers have the opportunity to direct either back to the FairChain Foundation, directly to farmers, or to themselves as a discount on the coffee. The execution of their selection will constitute an act of participation that's likely to be many customers' first willful, hands-on interaction with blockchain.
Bext360 provides the equipment and software at origin that handles cherry and green coffee analysis and blockchain-based traceability from that purchase point. Moyee operates its origin-based roasteries and handles the packaging and exporting of roasted coffee, while FairChain's blockchain system provides efficiency, security and transparency at every exchange, from the harvest to the consumer — and sometimes back again, once the token comes into play, according to the company. However, with a value of €0.50 cents, the financial impact of the tokens is almost besides the point.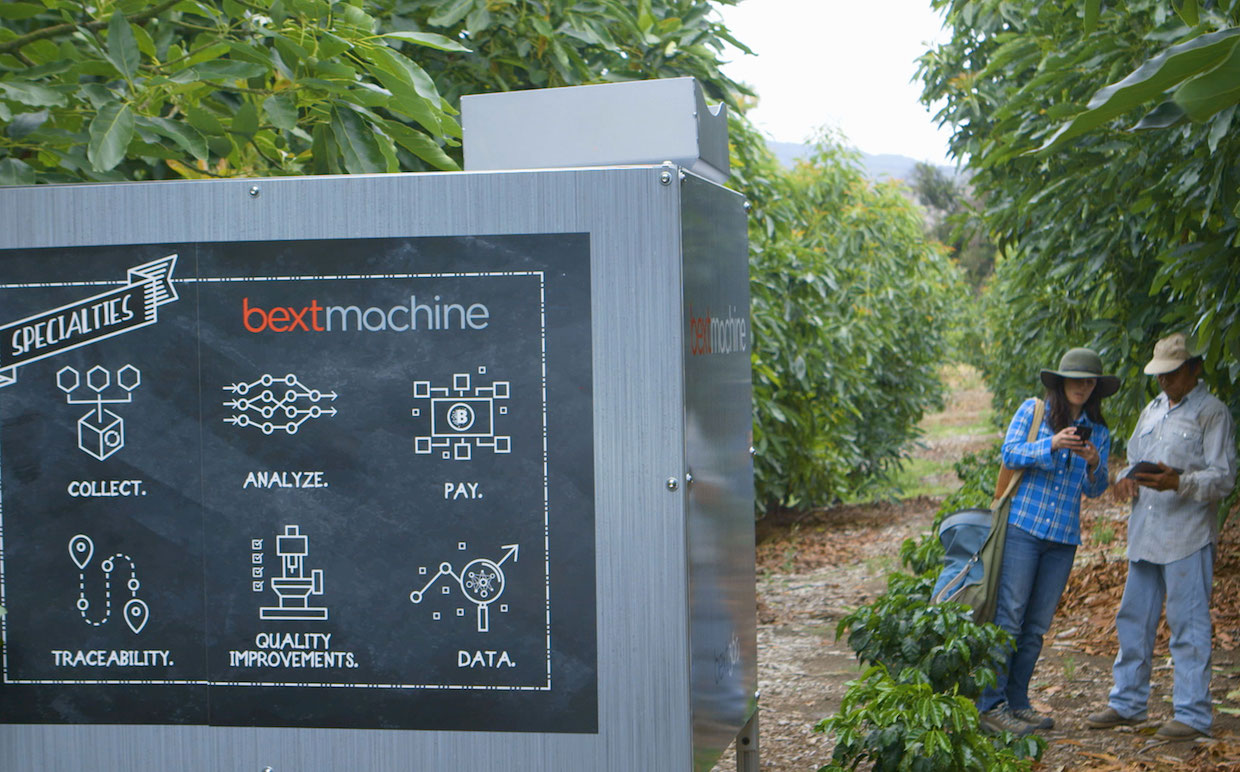 "It's completely irrelevant," FairChain founder Guido van Staveren told Daily Coffee News of the financial impact at this early stage, with the initial number of participants limited to 100.
The generous split of proceeds already staying at origin where the coffee is both produced and roasted also contributes to how the "tokenization" itself is currently of greater significance than the monetary value of the tokens, although in time the impact could be "potentially huge," according to Staveren.
"We have 60,000 kilos of blockchained coffee going into the system but now are testing the tokenization with 100 people," said Staveren. "We will roll out during festivals with 100,000 people, and than scale up in 2019."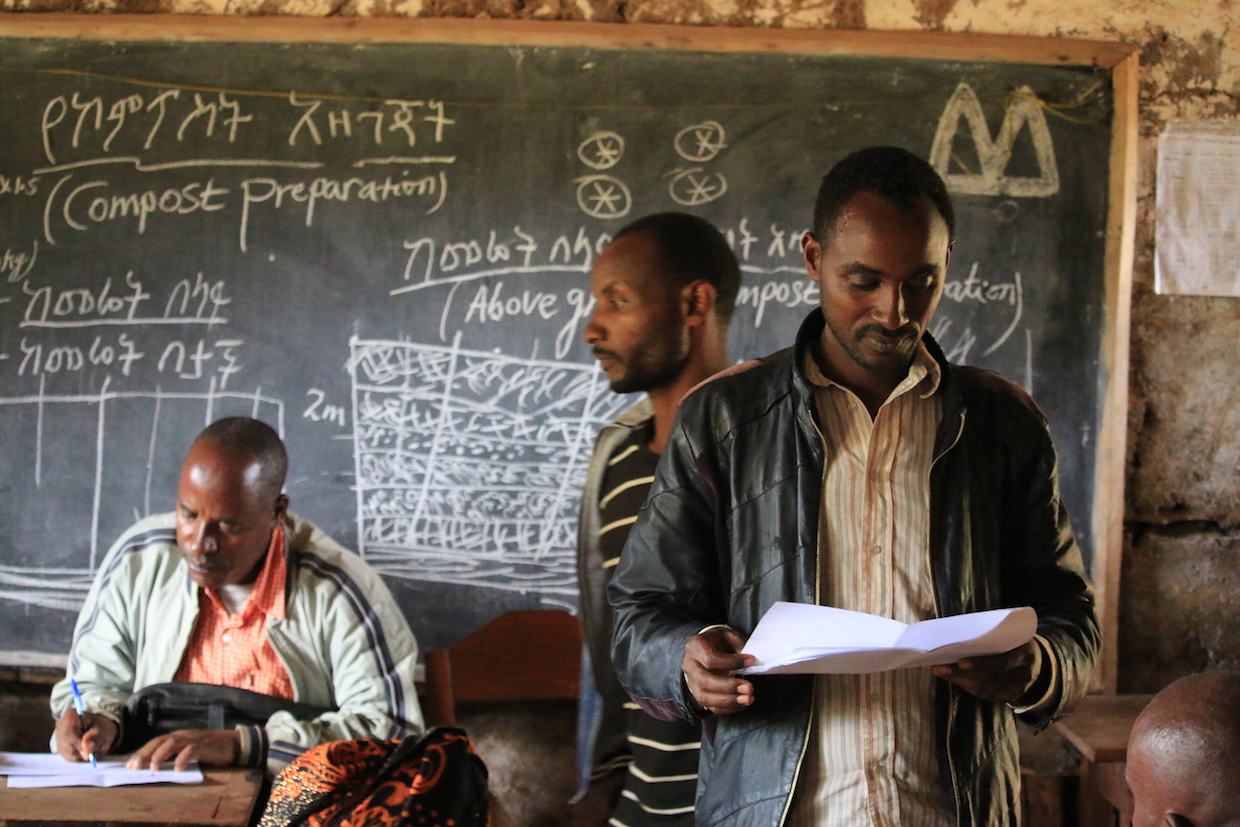 The first round of 100 250-gram bags of Token coffee have sold out. Token's first festival appearances have so far included the World of Coffee 2018 event in Amsterdam and will soon include the Dutch traveling art, music and dance festival De Parade.
Consumers need no prior experience with blockchain, tokens or cryptocurrency in order to participate. If one chooses to keep and accumulate tokens, a secure token "wallet" is automatically generated for them. Sealed, nitro-flushed roasted coffee generally reaches buyers in the U.S. or Europe roughly three weeks from the date it was roasted. Staveren said that consumers that eventually buy Token coffees in a grocery or other brick-and-mortar store can still redeem their tokens online through NFC chips implanted in the packaging.
FairChain facilitates payments and tokenization through its own blockchain-based platform called KrypC Technologies, with a team also currently on the ground in Ethiopia consisting of 25 people overseeing that payments are received and distributed, while teaching locals how to maintain the process.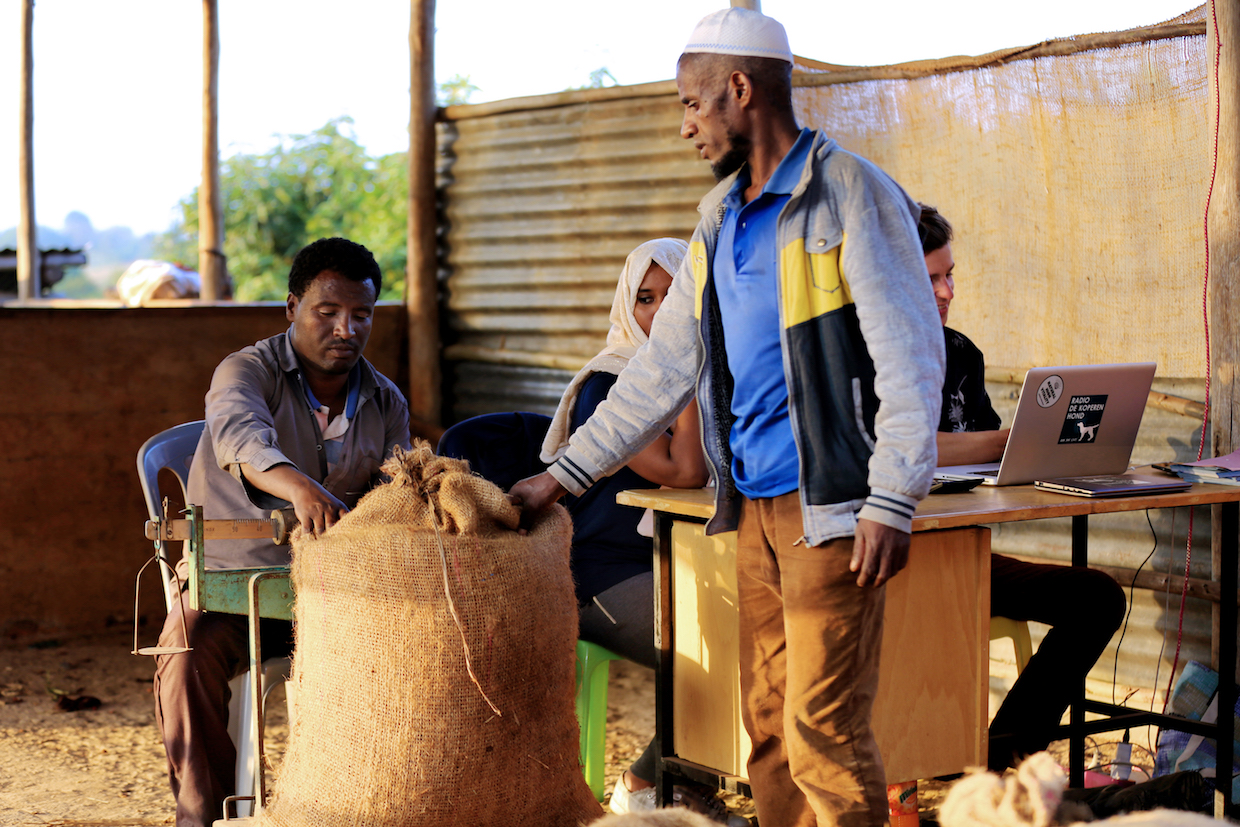 The first Token product is grown in Limu, Ethiopia, and roasted on a 120-kilo Probat at a Moyee facility in Addis Ababa. Staveren said the next origins to be launched by Token will include Kenya, Colombia and Rwanda in 2019.
Howard Bryman
Howard Bryman is the associate editor of Daily Coffee News by Roast Magazine. He is based in Portland, Oregon.