Richmond, Virginia-based Ironclad Coffee Roasters opened its second retail location last week in Shockoe Bottom. It's the coffee company's first establishment outside of its roastery cafe that opened two years ago in Scott's Addition.
The new cafe, inside a former Richmond firehouse, retains much of the building's utilitarian but valiant character plus a few other bits of historic flair. Under the original beadboard ceiling, artifacts from the structure's former use, such as the old fire company's wooden ladder, are displayed on the exposed brick walls. A circular cutout in the ceiling still marks where the firefighters once slid down their pole, while other historic elements also remain.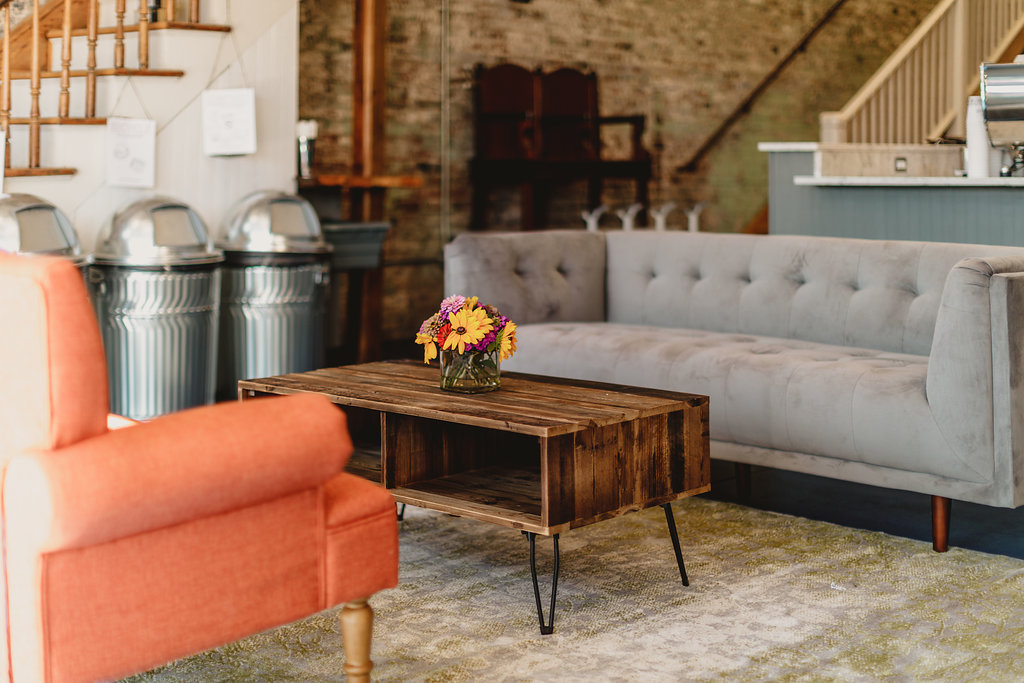 "There is a toilet out back in a narrow, walled-in courtyard that is believed to be Richmond's first ever flushing toilet," Ironclad Co-Founder Ryan O'Rourke told Daily Coffee News.
O'Rourke's passion for history and especially for local Richmond lore also inspired him to rescue and install the original shoeshine booth that once operated in the lobby of Richmond's iconic Jefferson Hotel.
"This is not just any shoeshine stand," said O'Rourke. "It's likely that legends such as Elvis Presley, Frank Sinatra, Charles Lindbergh, Henry Ford, Ray Charles, and any one of 13 U.S. Presidents sat in these very chairs to have their shoes shined while staying at the Jefferson. Like many things we do as a company, it's a nod to the past and some of the useful and positive things that have largely gone by the wayside."
The roaster intends to bring the shine stand back into business, and the company is currently seeking a qualified shiner to man the stand.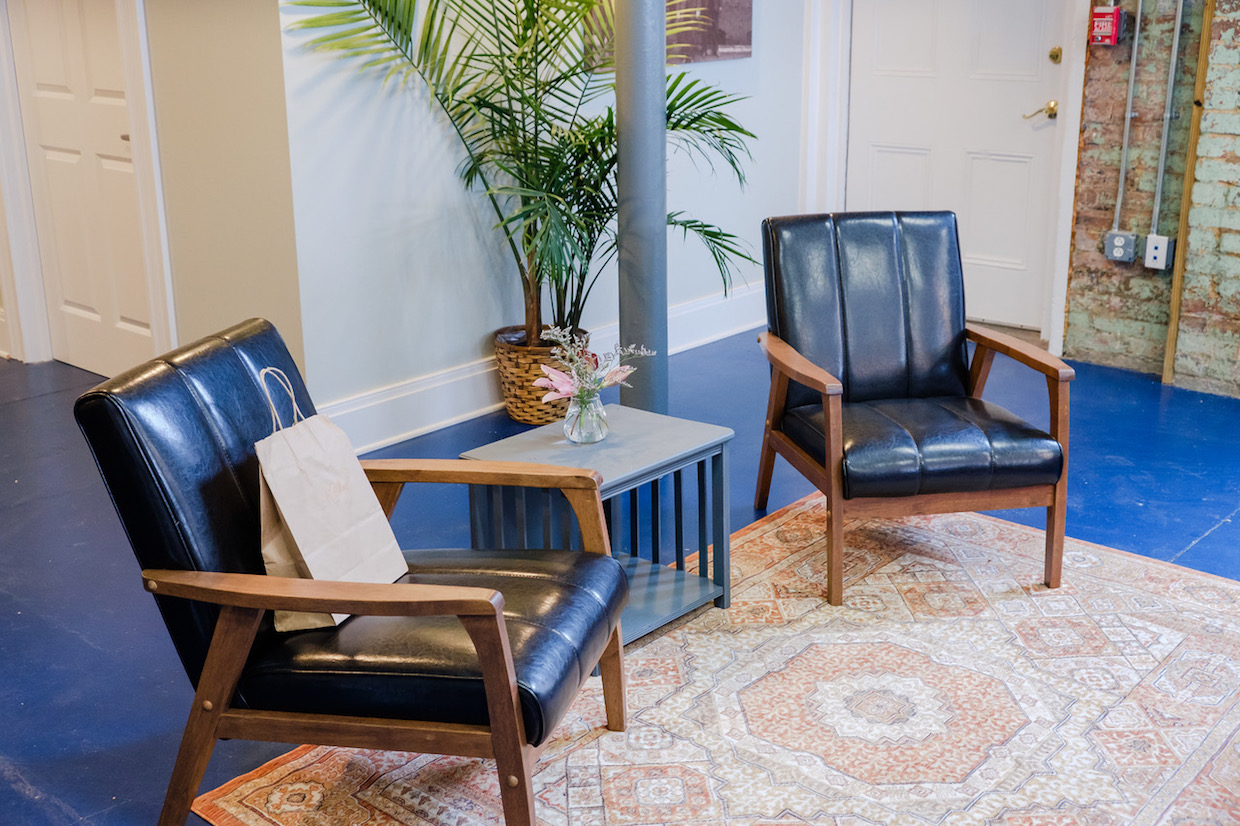 "We anticipate having a nice mix of patrons stop in and as regulars," said O'Rourke. "This includes the types of professionals who still wear wingtips or bluchers, and there is scarcely a single place in Richmond to get them shined and cared for. My dad taught me to shine my own shoes when I was ten years old, and I wish this was a skill more people still possessed."
For O'Rourke, items like the stand are not just about the shine; they're part of an essential, everyday philosophy about taking care of things that matter, of generally responsible stewardship, and of pride in the city that nearly 250,000 Richmonders call home. That local pride spills over into the Ironclad menu, too.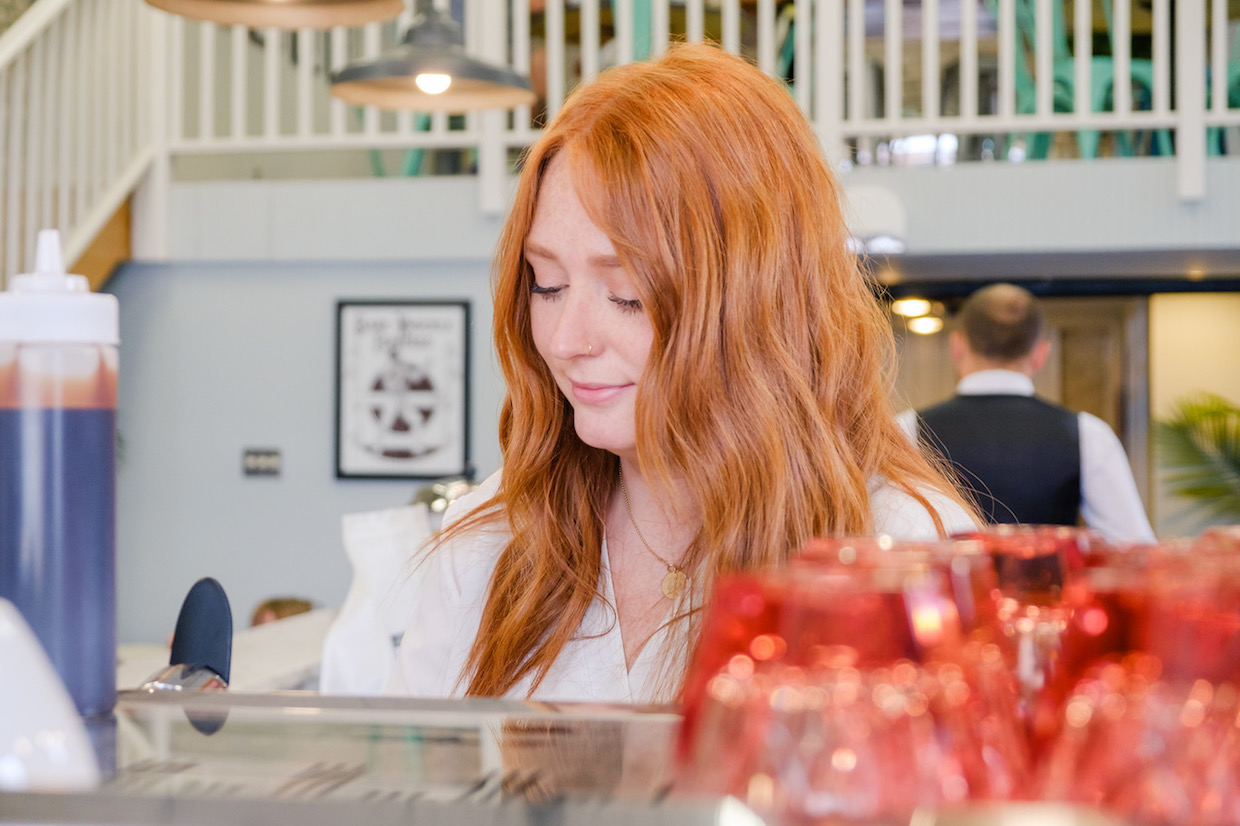 Baked goods from such local purveyors as Lark Baking Co. and Pearl's Cupcake Shoppe are served alongside the coffees that continue to be roasted in the 12-kilo US Roaster Corp machine. Drinks are crafted on a three-group Victoria Arduino Black Eagle espresso machine paired with Nuova Simonelli Mythos One Clima Pro grinders, while a Mahlkonig EK43 grinds for pourover and for Voga Ground Control batch brew that O'Rourke describes as also being of "pourover quality."
"That thing is incredible," said O'Rourke, adding that for the time being, Ironclad plans to steel up operations at its two existing facilities.
"I really want to take this slow," said O'Rourke. "I think we have something really, really special in this cafe, so I want to make it the absolute best it can be in terms of quality, hospitality, customer experience, and the whole package. We'll see what may come down the road, but I am resolved that nothing will take our focus off what we're now doing at the cafe and in the roastery for our valued wholesale clients."
Ironclad Coffee Roasters' new cafe is open now at 1805 E. Grace St. in Richmond.
Howard Bryman
Howard Bryman is the associate editor of Daily Coffee News by Roast Magazine. He is based in Portland, Oregon.