One of the nation's best-kept secrets in terms of raw natural beauty and outdoor recreation, the Upper Peninsula of Michigan has always offered some culinary revelations, too.
There's the pasty — a hearty pastry typically stuffed with ground meat, onions and rutabagas, and often doused in ketchup — an historic favorite of settlers from Cornwall, England, who came to work the iron ore mines. Northern Italian settlers similarly modified a traditional recipe to come up with cudighi sausage, a sweet and spicy, typically beef sausage often served on a roll with raw onions and mustard, or perhaps some thick slices of mozzarella with marinara.
Yet many fine food purveyors in the U.P. have turned to items that are decidedly less hearty and more arty. In the U.P.'s biggest city, Marquette, evidence of this shift can be seen through the emergence of fine specialty coffee from relatively new players such as Contrast Coffee and Crappie Coffee alongside longtime roaster fixture Dead River.
One of the U.P.'s most intriguing outfits is Marquette's Velodrome Coffee Company, which began roasting in early 2017 and swung open the doors to a full-fledged roastery cafe less than a year ago. Created by the husband and wife team of Brice and Teagan Sturmer and later joined by operating partner Paul Vafa, the small roastery cafe — just shy of 1,000 square feet — packs a big punch in terms of dedication to sourcing and brewing exclusively traceable single-origin coffees from farmers and producer groups with whom the owners have developed some form of relationship.
"We're building a brand of trust," Brice Sturmer recently told Daily Coffee News. "We want to be a business where our customers trust us to do the best — and not just blind trust, but trust built on obvious transparent connections to these coffees."
A native of northern Wisconsin, Brice Sturmer worked at numerous quality-forward coffee companies before eventually acting as roaster and green buyer for Honest Coffee in Franklin, Tennessee. Launching Velodrome was a way for the Sturmers to live closer to family, but also to try their hand at ownership.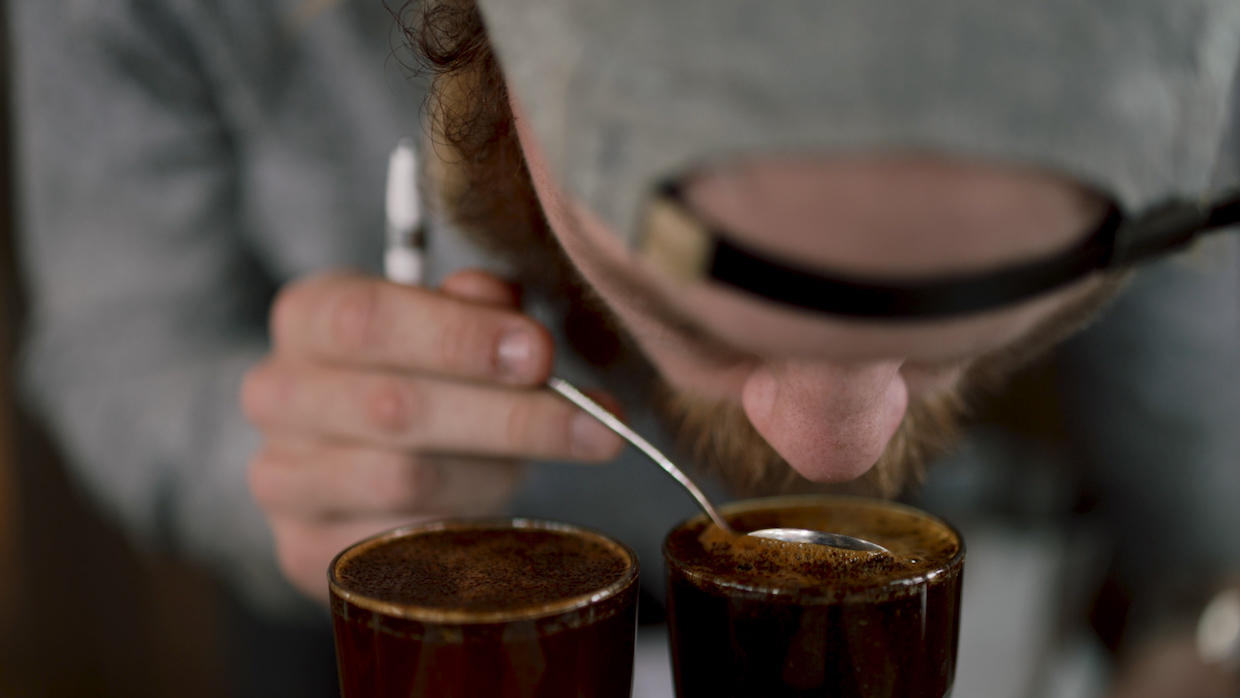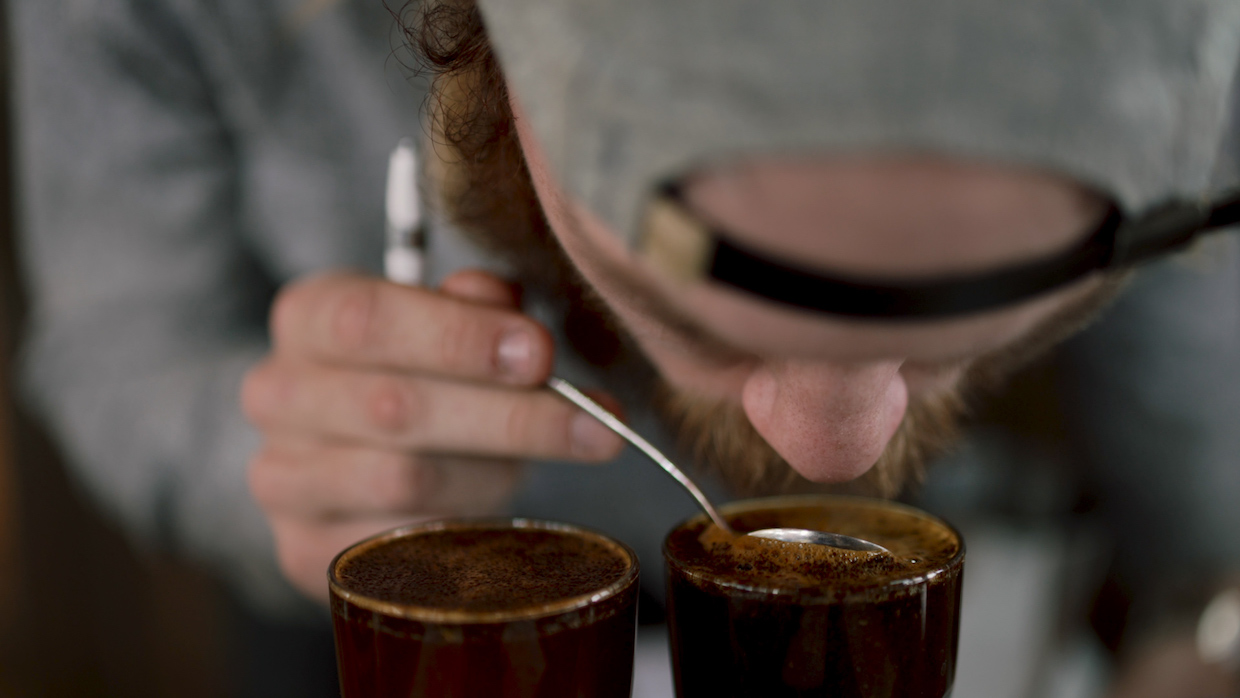 "I found a new love for the human aspect of coffee," Sturmer said of his time at Honest. "I wanted to source coffees more directly and meet the people behind each unique farm."
In Marquette, home to Northern Michigan University, the owners found a fertile market just on the cusp of a mini specialty coffee boom that had been primed by a number of new craft breweries and eateries over the past decade.
While a crowdfunding campaign for a Diedrich IR-12 commercial roaster is coming soon, Velodrome is currently roasting on site with a small Buckeye roaster cranking out about 20 roasts a day, a little more than one kilo at a time, according to Sturmer. The coffee menu includes a tiered structure with different price points and levels of complexity or accessibility, yet each tier features single-origin offerings from farmers Sturmer has either visited or had direct contact with through mutual partners.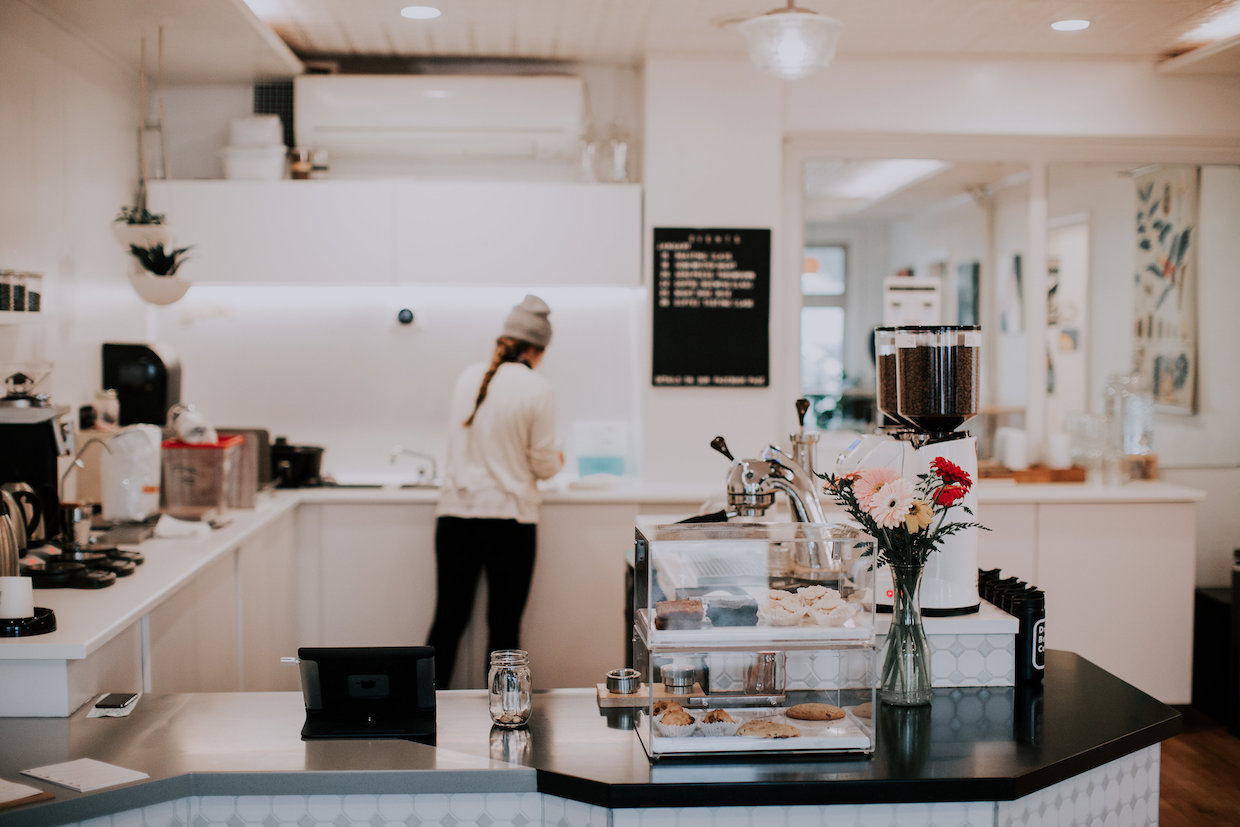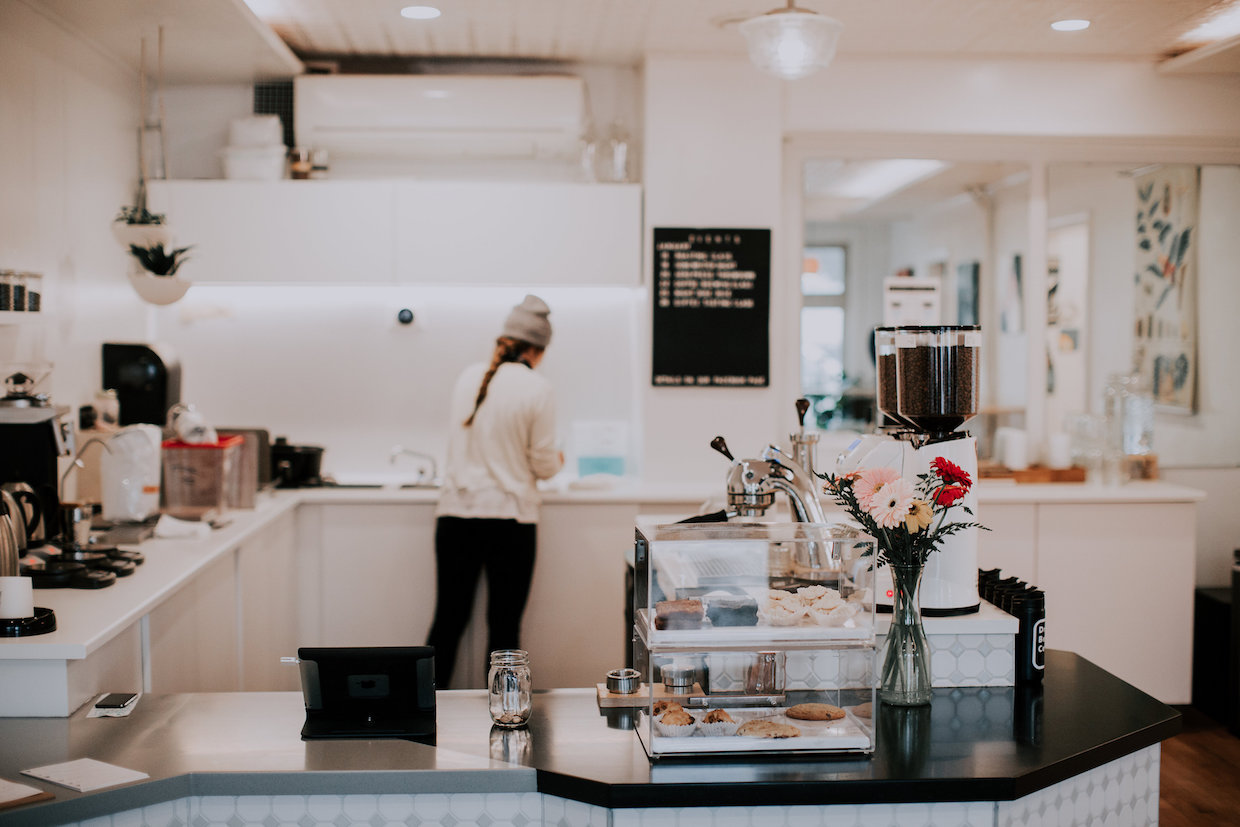 "Too often in the specialty realm we focus on having this specific rotating selection of prized origins," Sturmer said. "We decided to strip all that away and get right down to personal coffees. So, we don't have a huge rotating selection; three origins plus a decaf is as big as our menu will be. But each of those coffees is widely different, and we and all the staff know the story and the people behind each coffee, and that's what it's about for us. As for quality, we obviously find the best we can, but it must be traceable and we must have a personal connection."
For brewing these coffees, Velodrome sticks with what Sturmer called "the Scott Rao batch brew method: Proper bed depth, coarser grind, two-liter brews, and six-minute contact time." For individual cup brews, the shop uses Clever drippers, while espresso comes by way of a single Modbar with a custom pressure profile and Eureka grinders.
"Other then that, our menu has the typical specialty coffee shop offerings," Sturmer said. "We make all our syrups in house with the best ingredients we can find. We've also got a secret menu that only our regulars know where to find where we keep the crazy drinks. We just installed a tap and will be working to create some fun carbonated beverages and not just nitro coffee."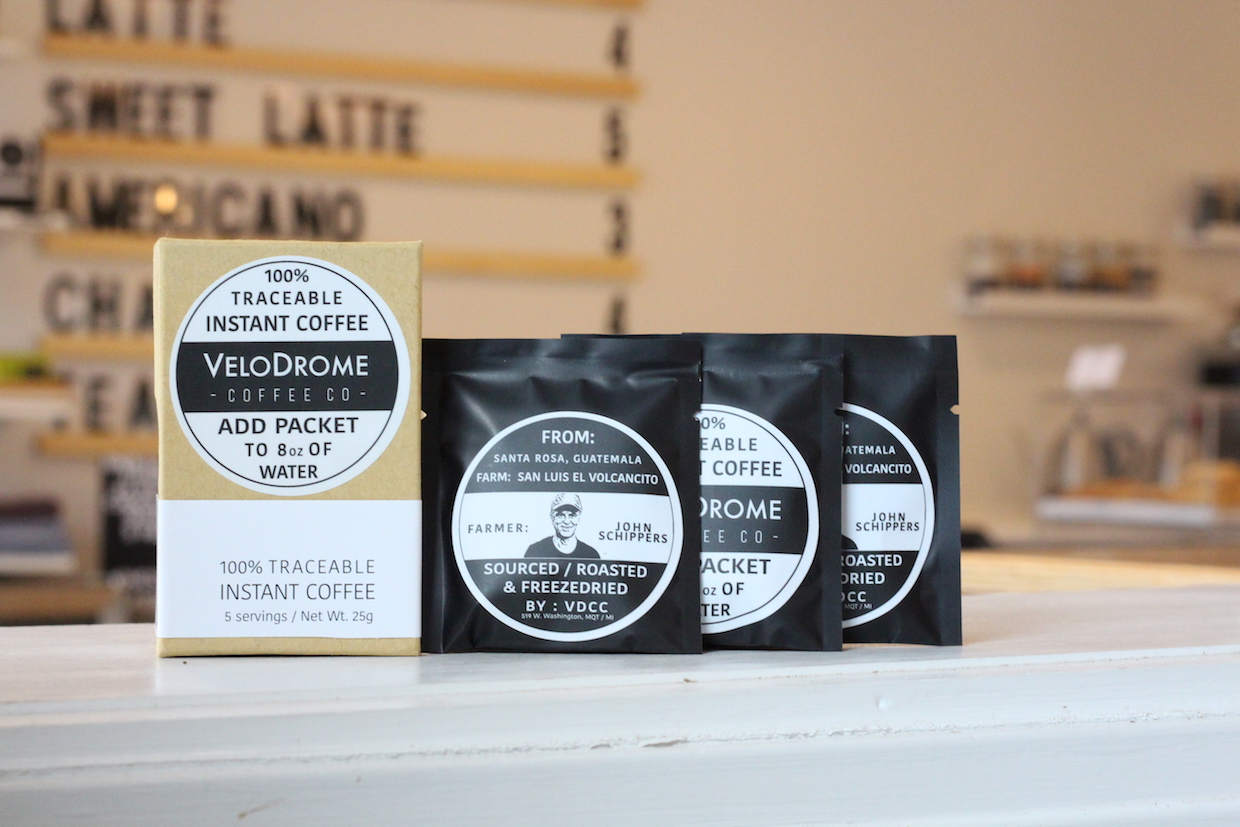 One of Veledrome's more interesting experiments is its release of freeze-dried instant coffee. Sturmer said he was inspired by other recent makers of specialty instant products over the past couple years, but wanted to expand the concept for more emphasis on single farmers and traceability.
"We believe that as specialty coffee professionals it's partly our job to meet consumers where they're at," he said. "There's a massive instant coffee market. We're providing that most transparent and tasty alternative to millions of people who consume it every day."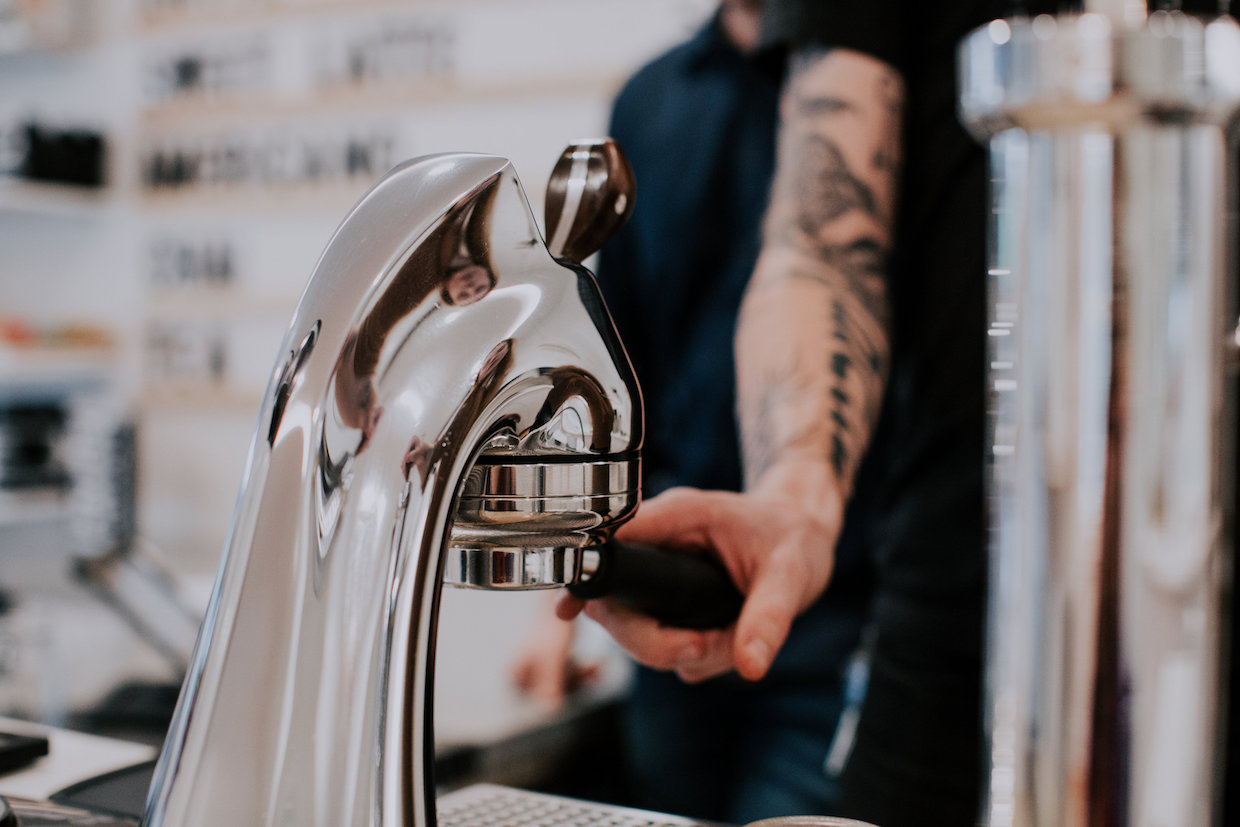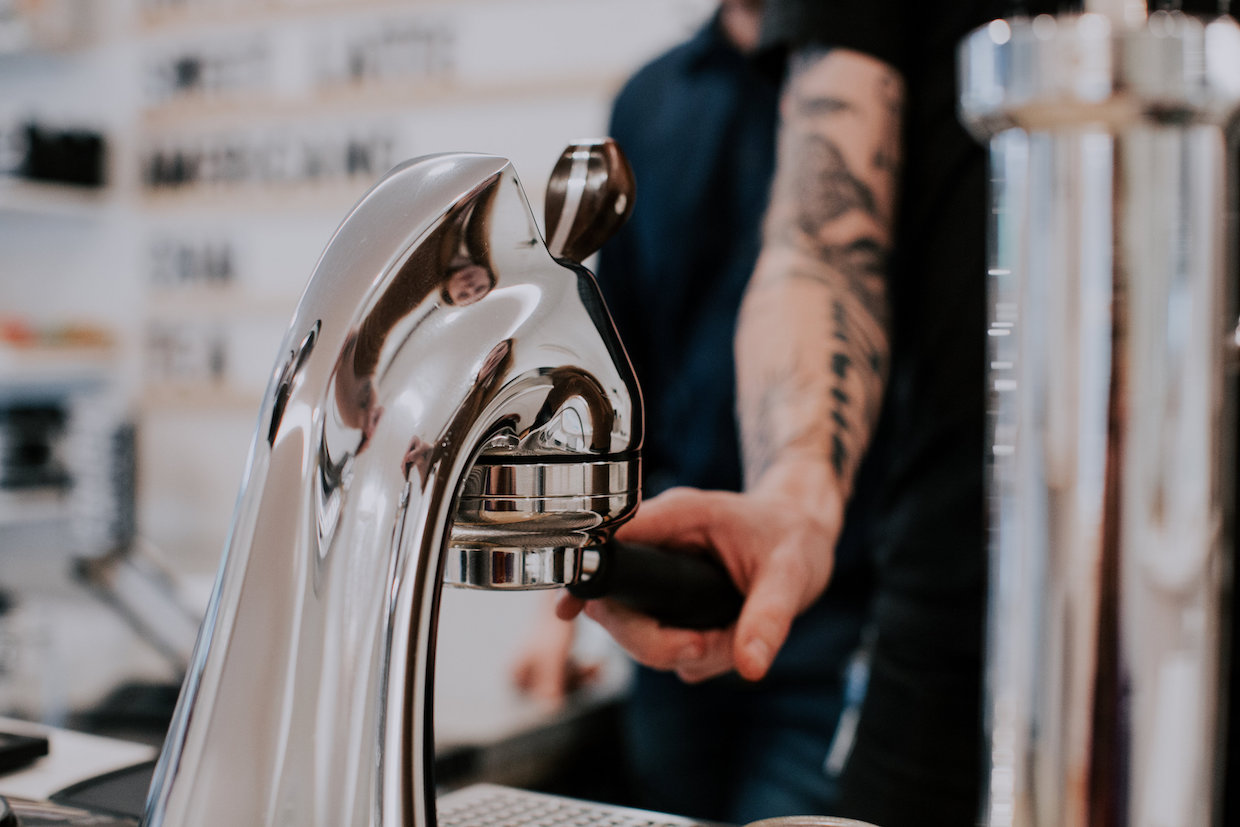 As Velodrome continues to grow its wholesale business, Sturmer said he's not opposed to the idea of opening new Velodrome cafes, even promising an announcement on that front sometime "very soon." He said any new locations will expand the brand into slightly different arenas, though they would continue to highlight Velodrome's approach toward direct-as-possible sourcing.
"We can't just visit a farm and swoop in and buy a full container," Sturmer said. "Not sure if it's luck or just the right connections, but the people we work with have been perfect for our model."
Velodrom Coffee is located at 515 W. Washington Street in Marquette, Michigan.
Nick Brown
Nick Brown is the editor of Daily Coffee News by Roast Magazine. Feedback and story ideas are welcome at publisher (at) dailycoffeenews.com, or see the "About Us" page for contact information.