After first slow-diving into commercial coffee roasting for wholesale and for sales direct to consumers more than two years ago, Lincoln, Nebraska-based Meta Coffee Lab is now dipping its toes into the retail waters.
Led by married co-founders Mike Bratty and Suzanne Seberg, Meta is now operating until 1 p.m. inside the Lincoln brewery taproom of Zipline Brewing, a company that has been a friend of Meta since its beginnings. There, Meta operates a mobile espresso bar looking out to what is essentially a cafe space until it transforms into a beer hall when Zipline takes over at 1 p.m.
"Tom Wilmoth and the entire crew at Zipline Brewing have been supportive and great encouragers of our work," Bratt recently told DCN via email, adding that the businesses are teaming up for a release this fall of the brewery's mocha stout, likely featuring one of Meta's finds from Mexico. "We are really grateful for the collaboration with such an awesome Lincoln business."
Bratty said the cart itself was designed from the ground up with design and build help from Matt Larson of the local firm Change House Design. Unlike most existing mobile or modular coffee bar designs, the Meta cart design creatively allows for an enclosure during downtime.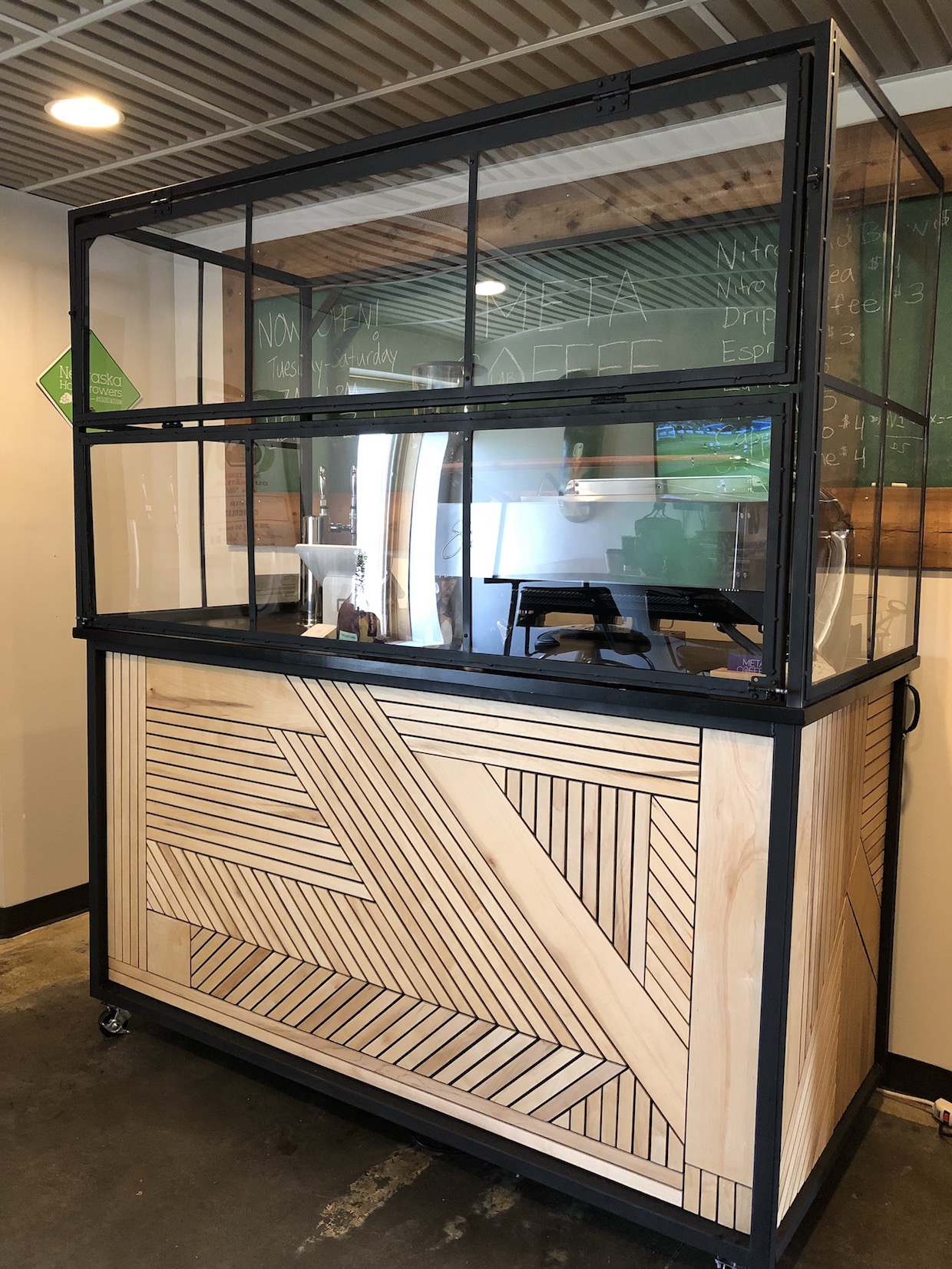 A focal point atop the espresso bar is a two-group Slayer Steam espresso machine supported by a Compak E10 Master conical burr grinder for Meta's main espresso blend, called Kinetic, while a Baratza Sette 270 handles the grinding for rotating single-origin espressos. There are also V60 pourovers with Stagg EKG kettles, Hario Sommelier siphon brews, and a Fetco XTS keeps batch brews at hand.
"There was something substantial in the structure that we liked about the Slayer machines, not to mention a beautiful design aesthetic," Bratty said of the Steam investment. "When the Slayer Steam came out I was definitely fascinated by the new body lines but what I really loved hearing about was the technical innovation for consistency through the volumetric settings."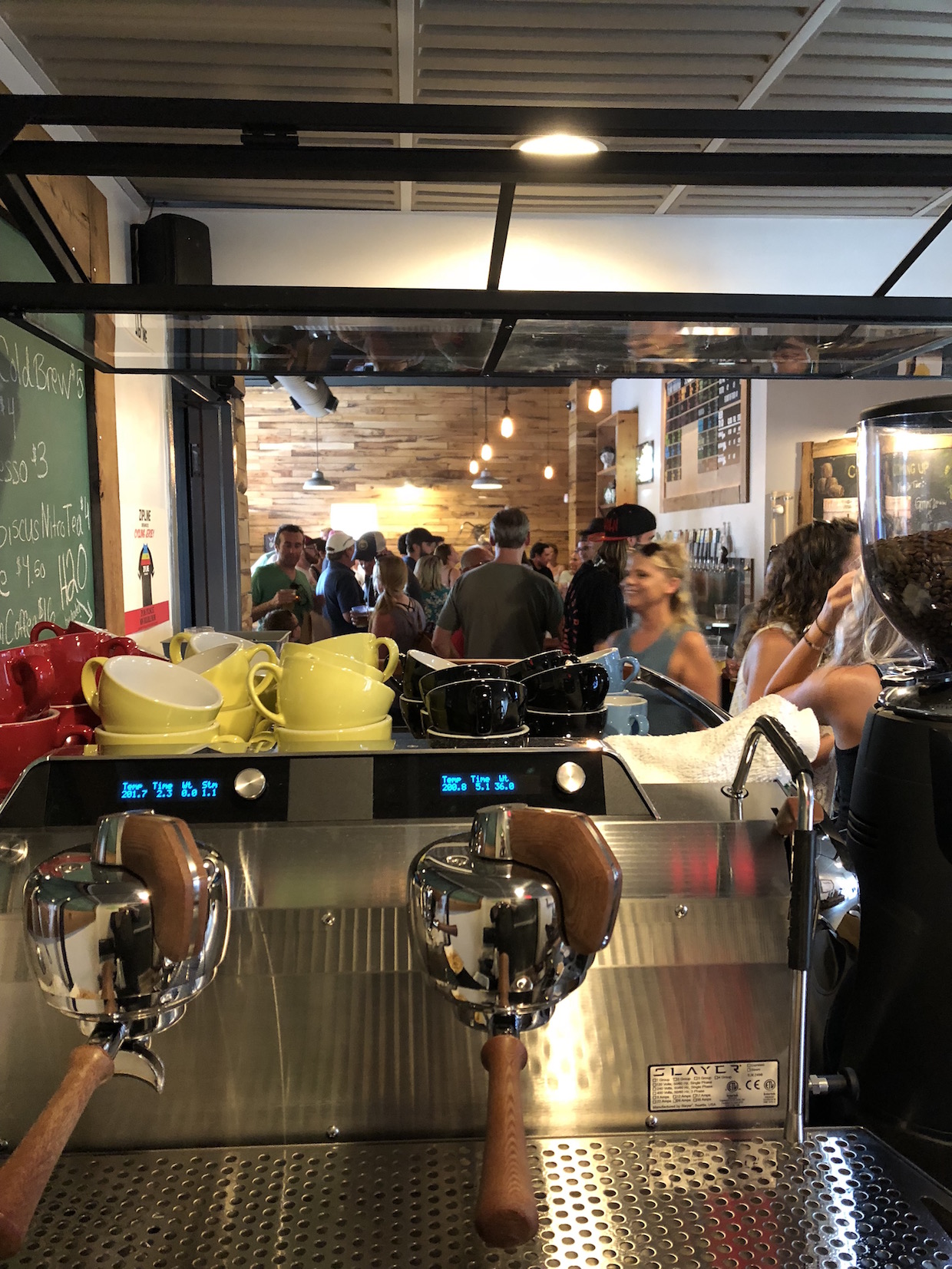 In addition to the small menu of traditional espresso and coffee offerings, Meta is delving into experimentation with coffee-and/or-tea-based nitro beverages on tap, using teas from Portland-based Steven Smith Teamaker.
"We have created some rather tasty combinations with the coffee and tea on nitro," Bratty said. "Our Ethiopia Aricha Edido offering when combined with the Steven Smith Hibiscus tea creates a taste reminiscent of cherry cordials."
After establishing the brand locally and regionally over the past two years, Bratty took the major leap to run the business on a full-time basis this past fall, allowing for more time with the company's 2-kilo Mill City Roasters machine, as well as for the retail venture.
Bratty and Seberg credited the Lincoln community for its "overwhelmingly positive" support as Meta and specialty coffee as a whole attract more cognition throughout Lincoln and farther afield.
"We hope to continue providing coffee that our community wants to drink," Bratty said. "Perhaps that is over simplified, but as a coffee roasting company we want to connect people with tastes and experiences they desire. We have ideas of what that looks like, but we are continuing to grow and learn from the feedback we receive and the opportunities we are presented… In general, we would like people to have meaningful experiences while drinking our coffee. What makes it fun is that means something different for everyone."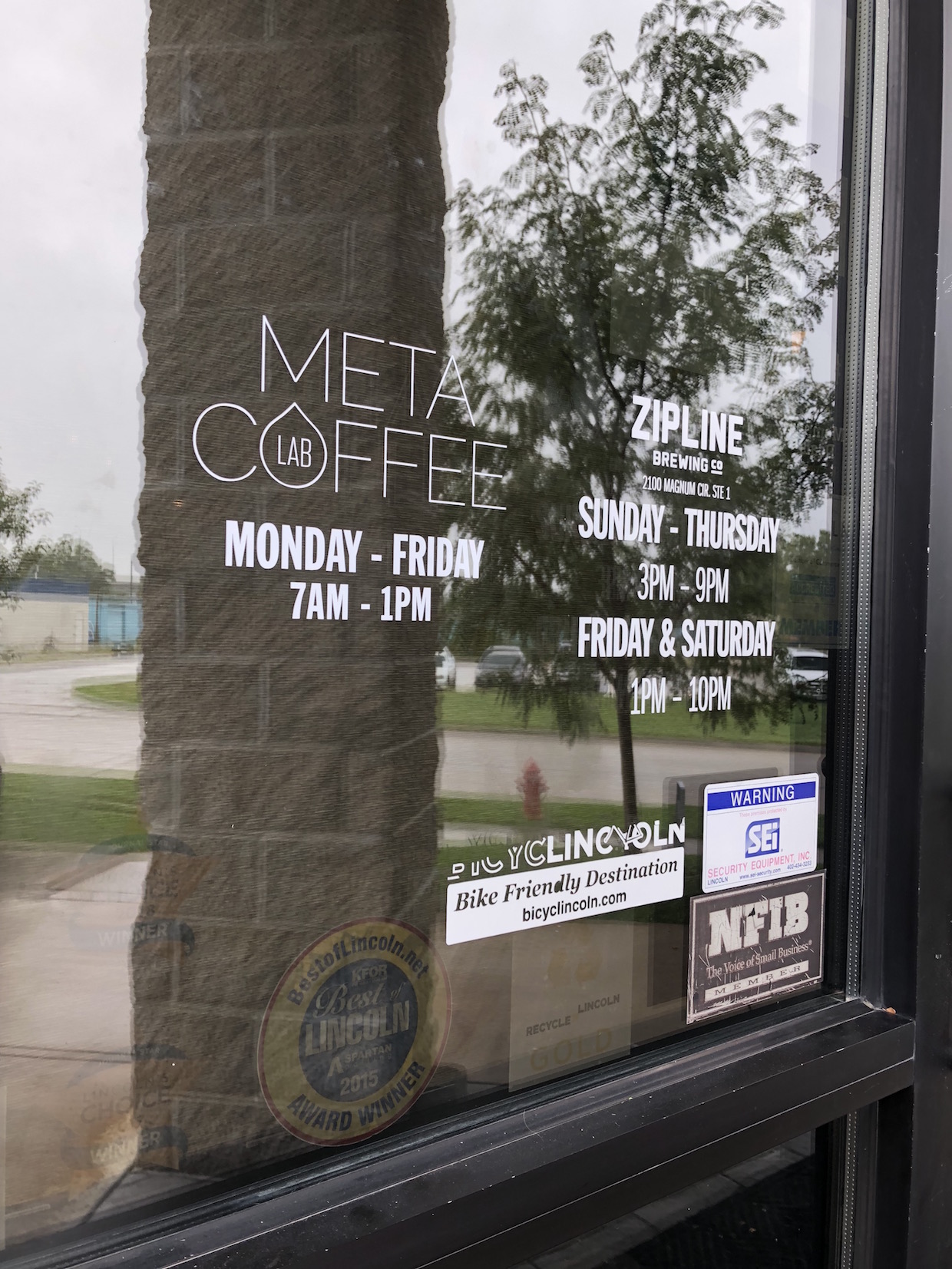 Meta Coffee Lab is open on weekdays inside the Zipline Brewing Lincoln taproom from 7 a.m. to 1 p.m., at 2100 Magnum Circle, Ste 1, in Lincoln.
Nick Brown
Nick Brown is the editor of Daily Coffee News by Roast Magazine.