Tearing down the partitions between coffee, consumer electronics, and technology is The Lounge by AT&T, a new concept store opening today in Seattle's Capitol Hill neighborhood.
The Lounge has generated much buzz locally and nationally for its innovation in user-experience-creation on behalf of the world's largest telecommunications company, yet a large part of that experience is the totally legit coffee program under the watch of the cafe manager, reigning United States Barista Champion Cole McBride.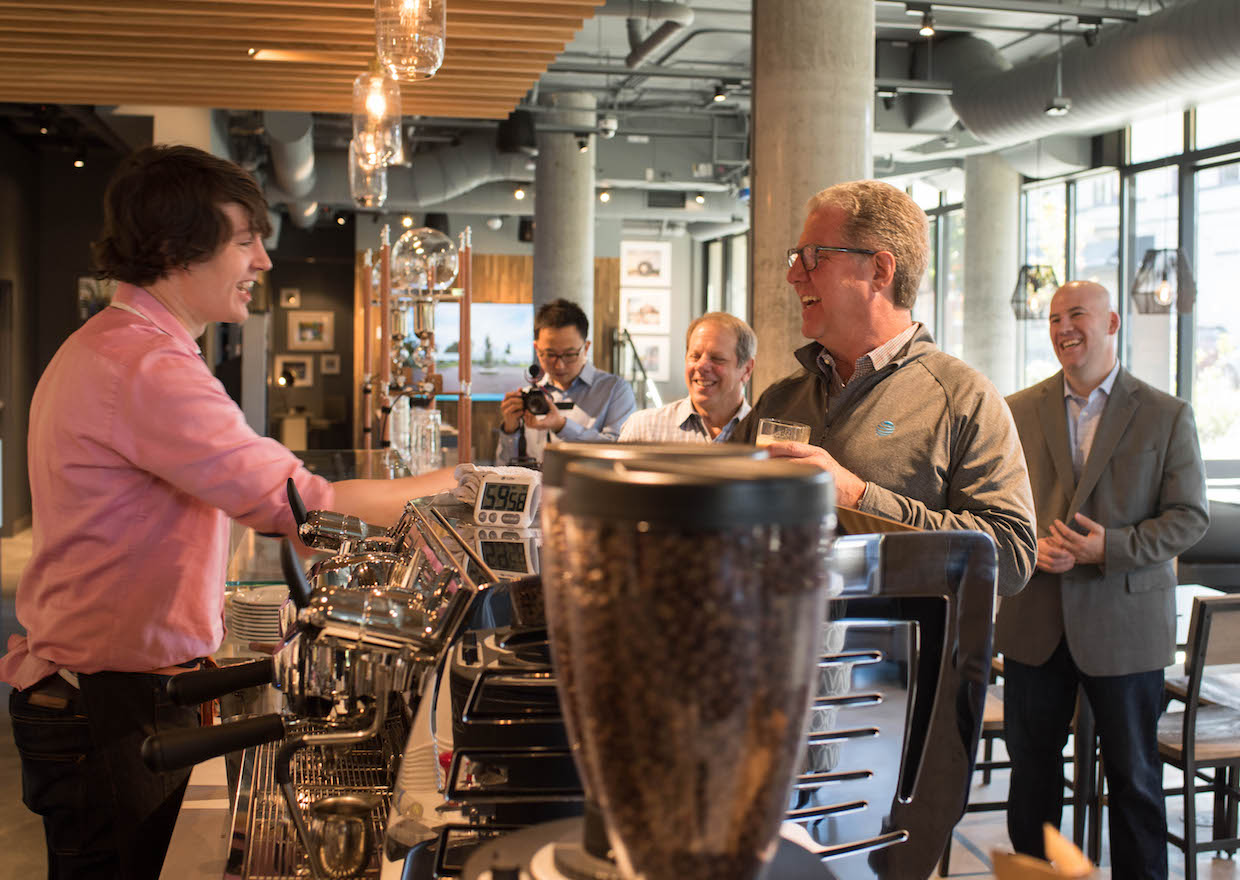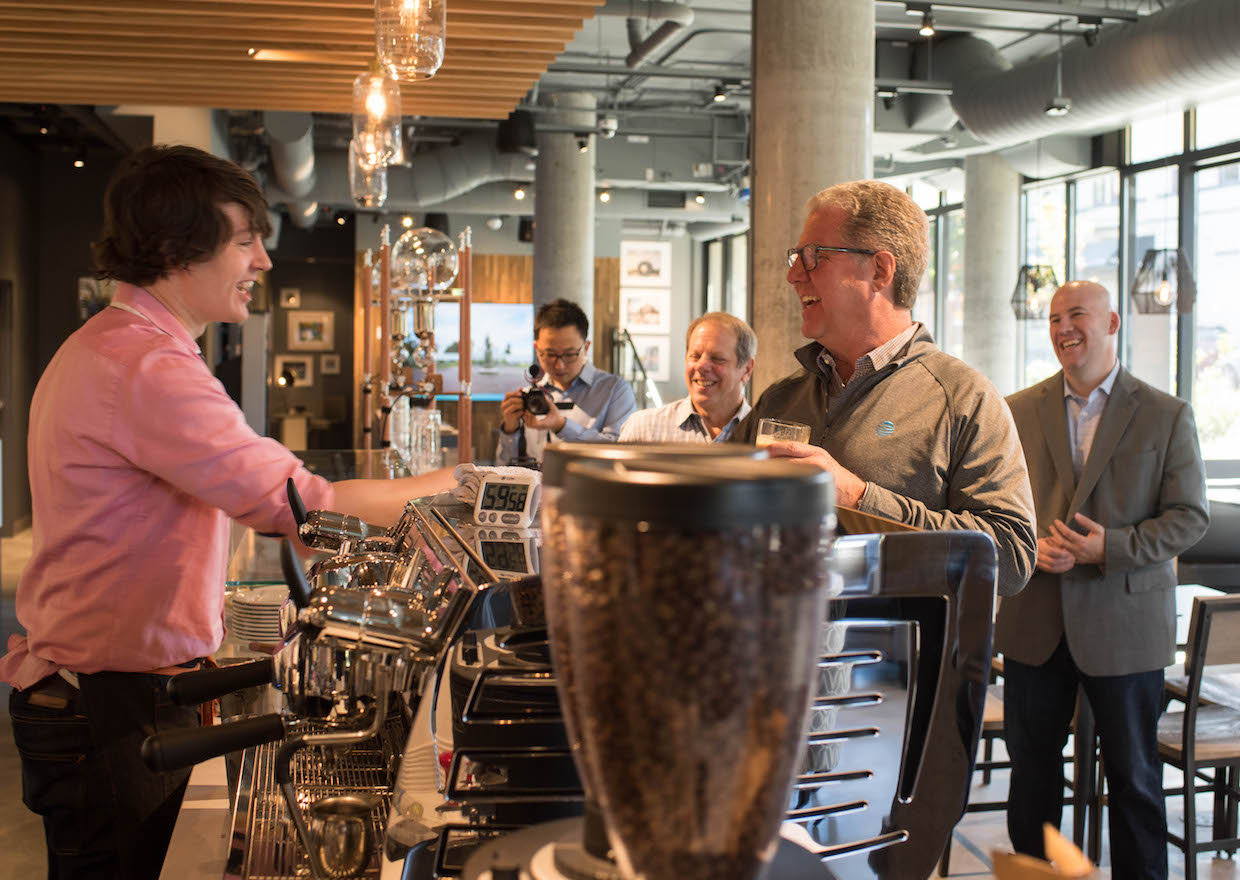 Danielle and David Hulton, the owners of Seattle-based Ada's Technical Books & Cafe, partnered with the telecommunications giant on the long-term pop-up cafe, called Ada's Discovery Cafe, providing a lively, caffeine-fueled entry point and social hub for the Lounge space.
The partnership was a conscientious decision by AT&T to tap into Ada's deep roots in the community, as well as into its owners' passion for creating spaces that are conducive to innovation and learning.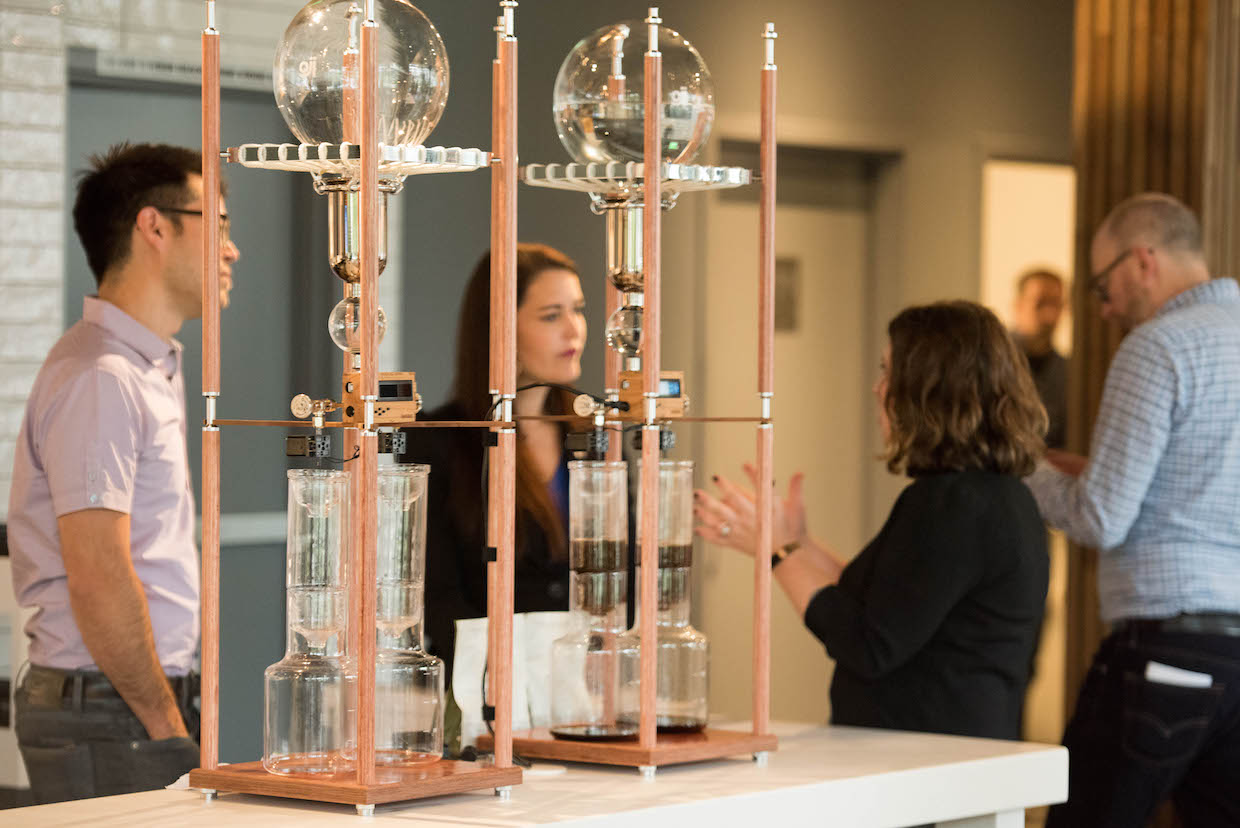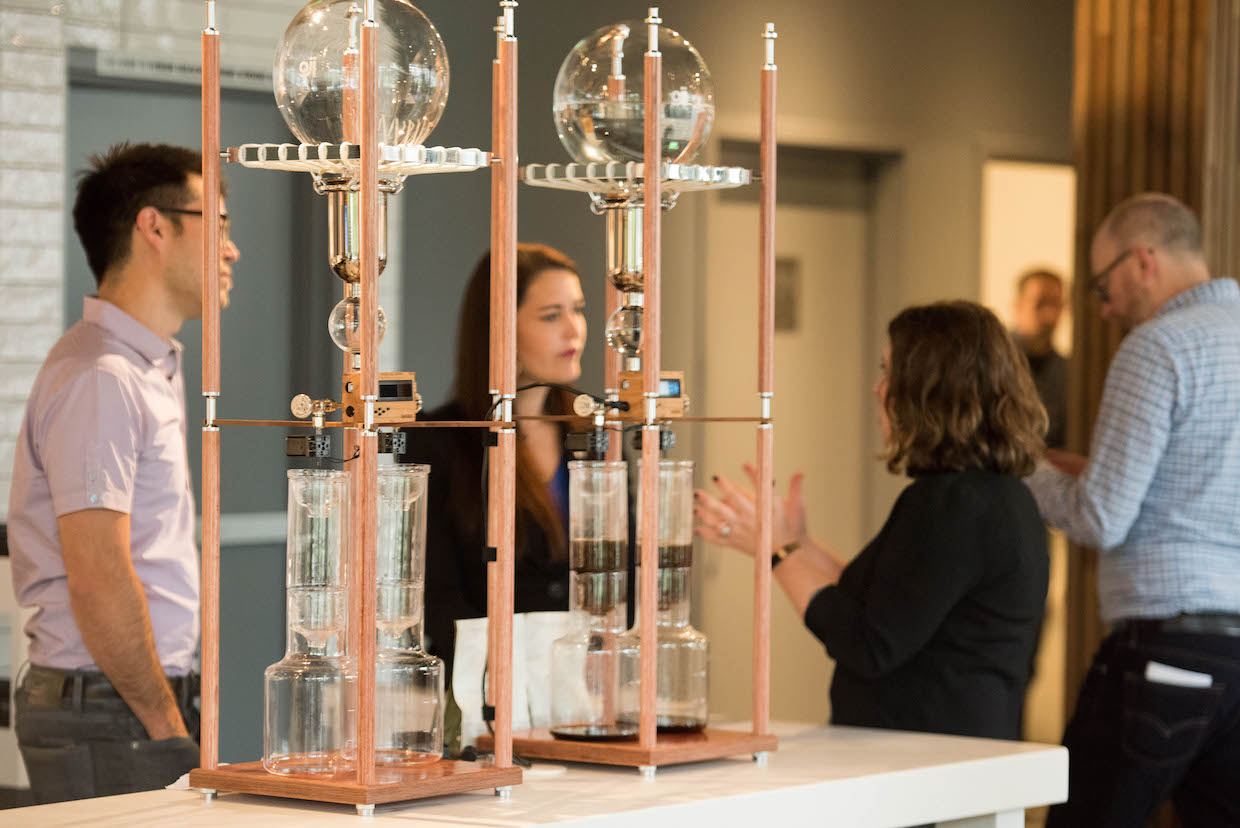 "Ada's Discovery Cafe is focused on telling the whole story of the coffee in your cup — from the farmer, to the roaster, to the barista," Danielle Hulton recently told Daily Coffee News via email. "We also have some custom 'coffee robots' to explore news ways of brewing coffee."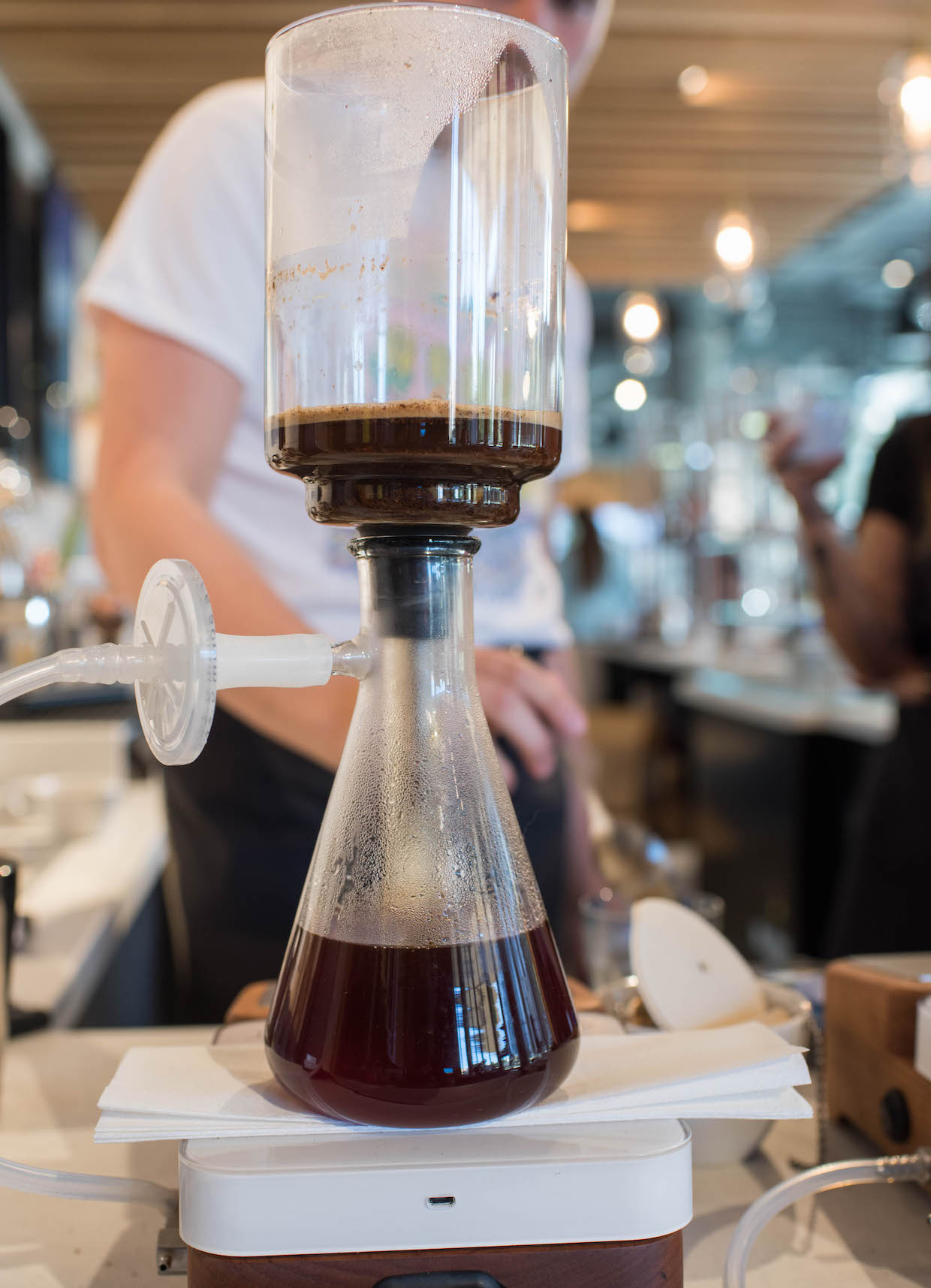 The beverage menu will feature custom signature drinks, created by McBride, as well as various robot-prepared drinks — specifically, the KyotoBot and the SyphonBot custom drip and syphon brewers. The shop's featured coffee roasters will rotate, offering guests the opportunity to try coffees from roasting companies across the globe. Espresso drinks will be prepared on a sleek Nuova Simonelli Black Eagle supported by a Mahlkönig K30 Twin Espresso Grinder.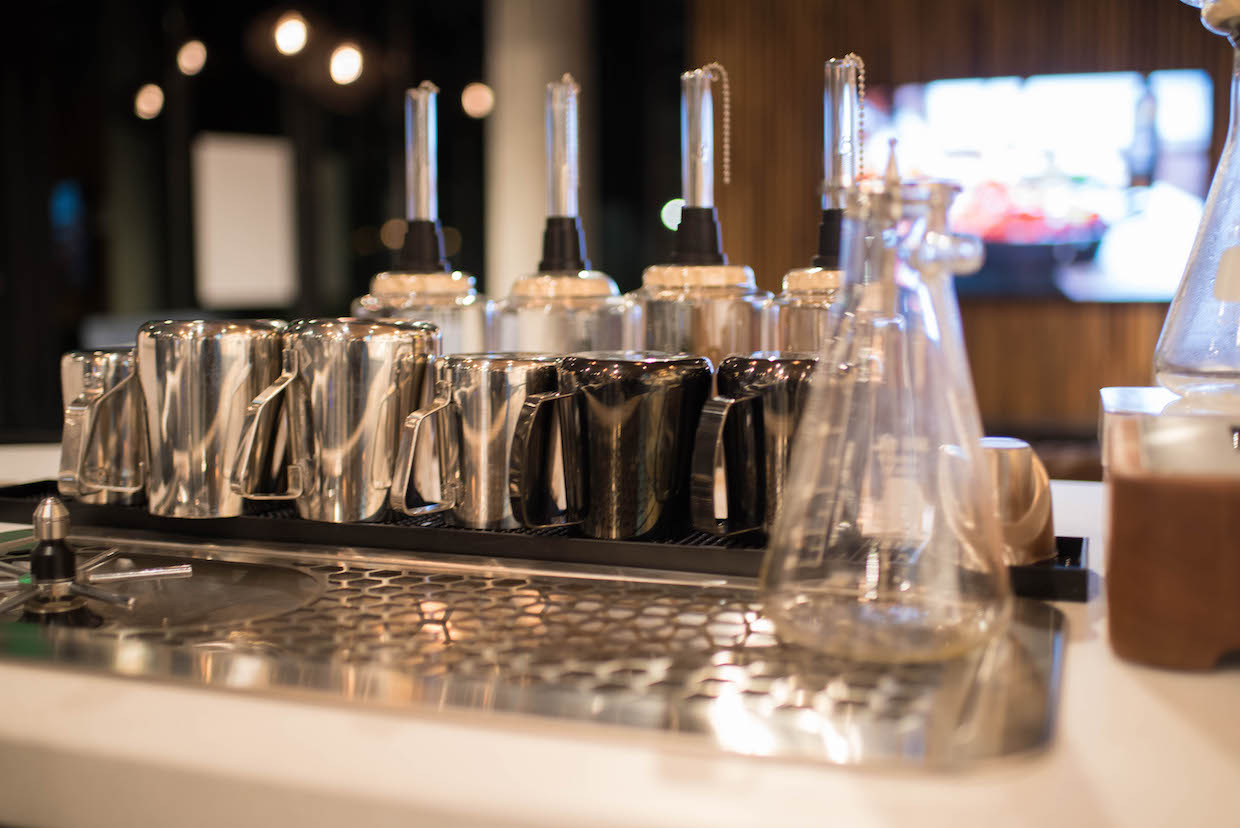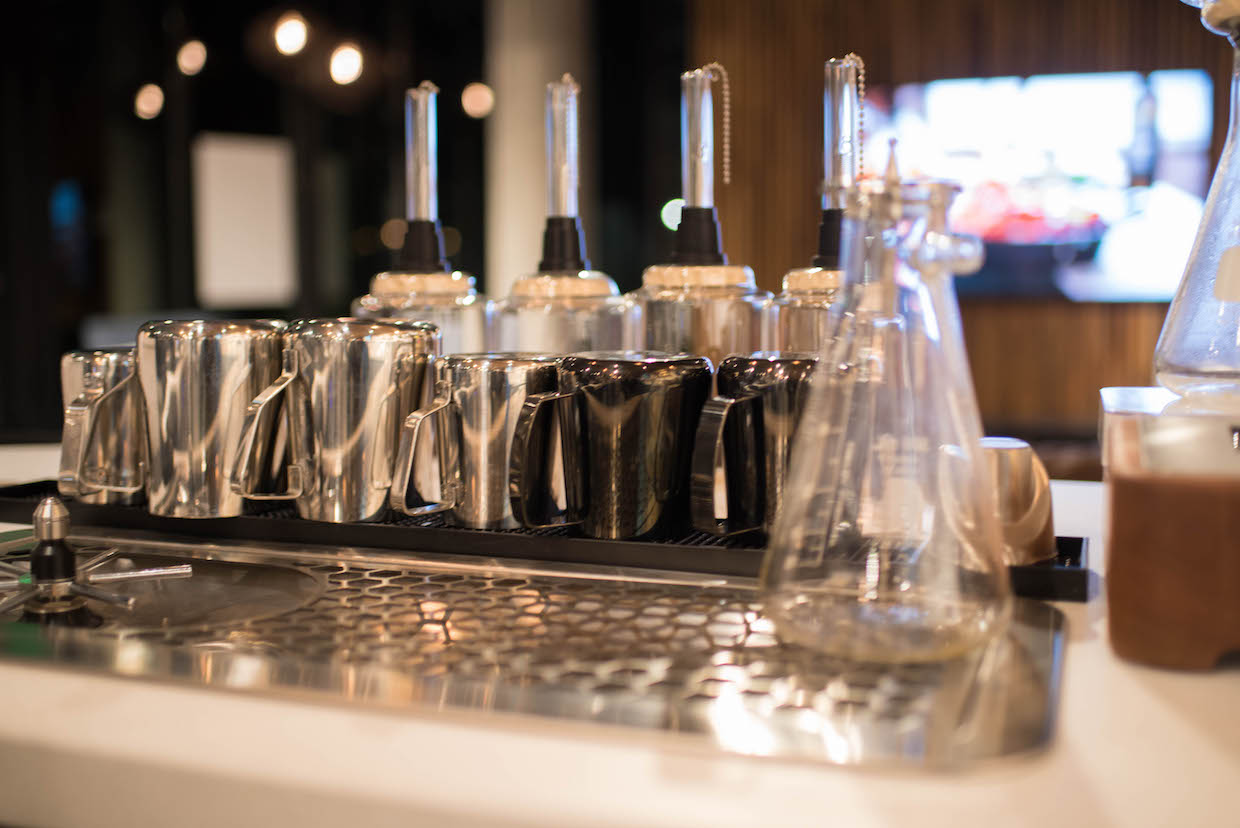 In addition to AT&T's retail store and Ada's Discovery Cafe, the 3,000-square-foot space will include a sitting and work area, complete with high speed wireless internet for its guests. To be clear, you don't have to be an AT&T customer or shopper to enjoy the space, which does accommodate normal coffee shop things like casual meetings, work and studying.
The space also has an area where guests can compete in eSports, listen to acoustic sets from local musicians, learn how to paint from a local artist, or try out the newest VR/AR gadgets.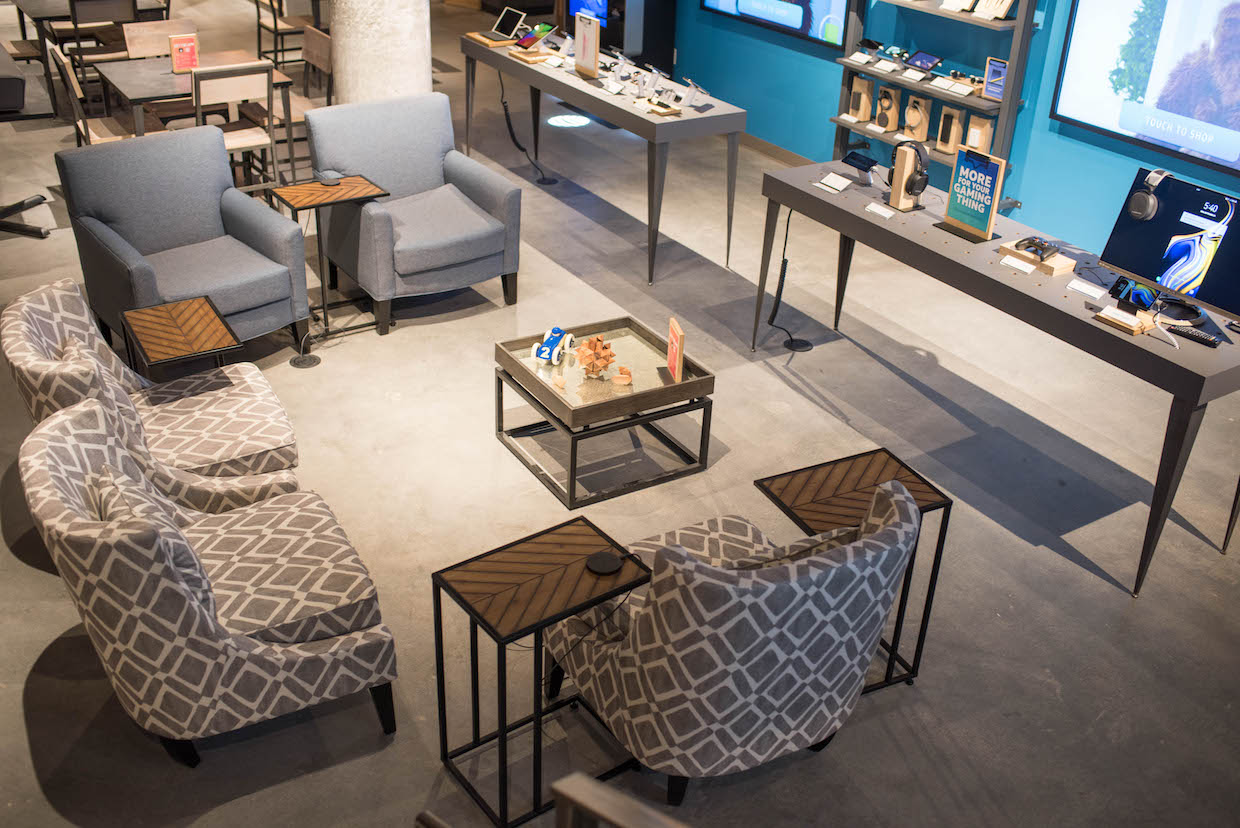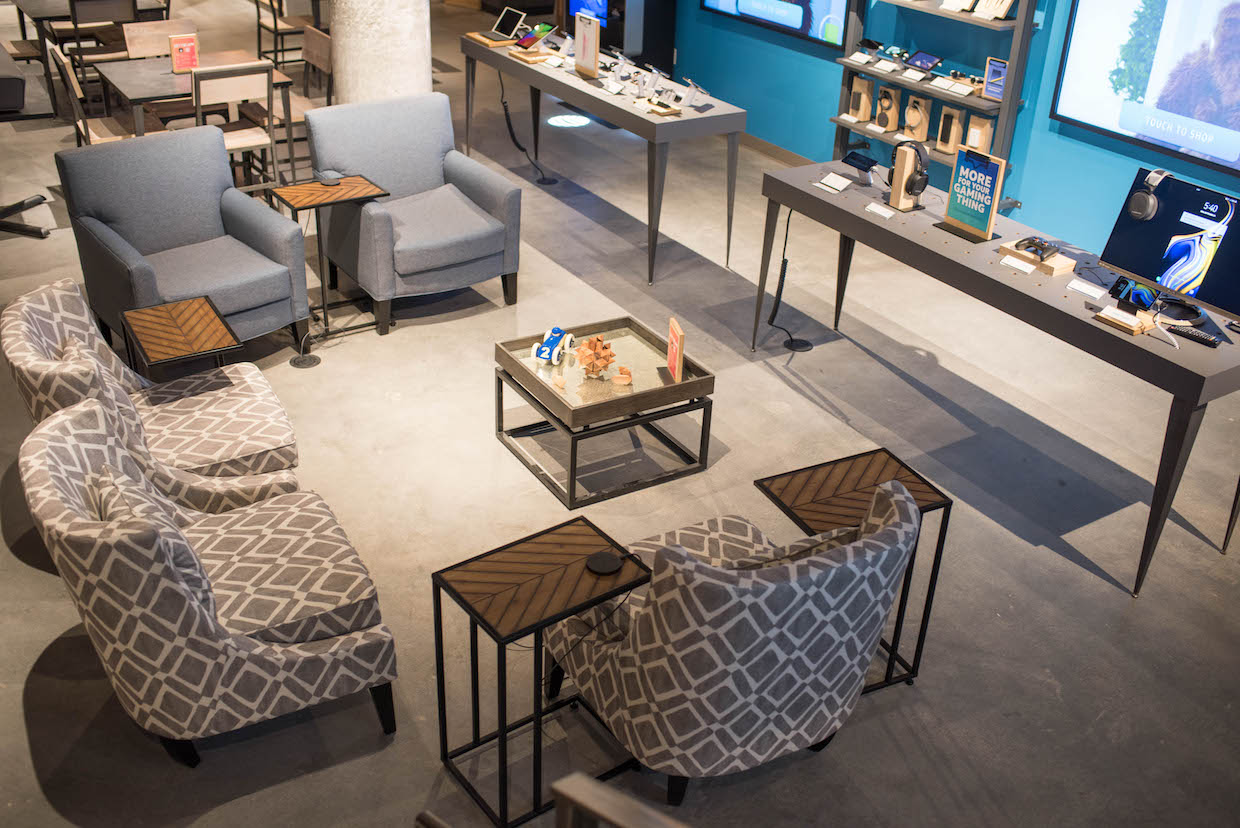 AT&T has been adjusting its approach to bringing retail locations into new communities, recognizing the ways in which customers engage with electronic and tech products is evolving. The company has a larger goal to grow its retail footprint by 1,000 stores by the end of 2019, adding to its portfolio of more than 5,300 branded stores.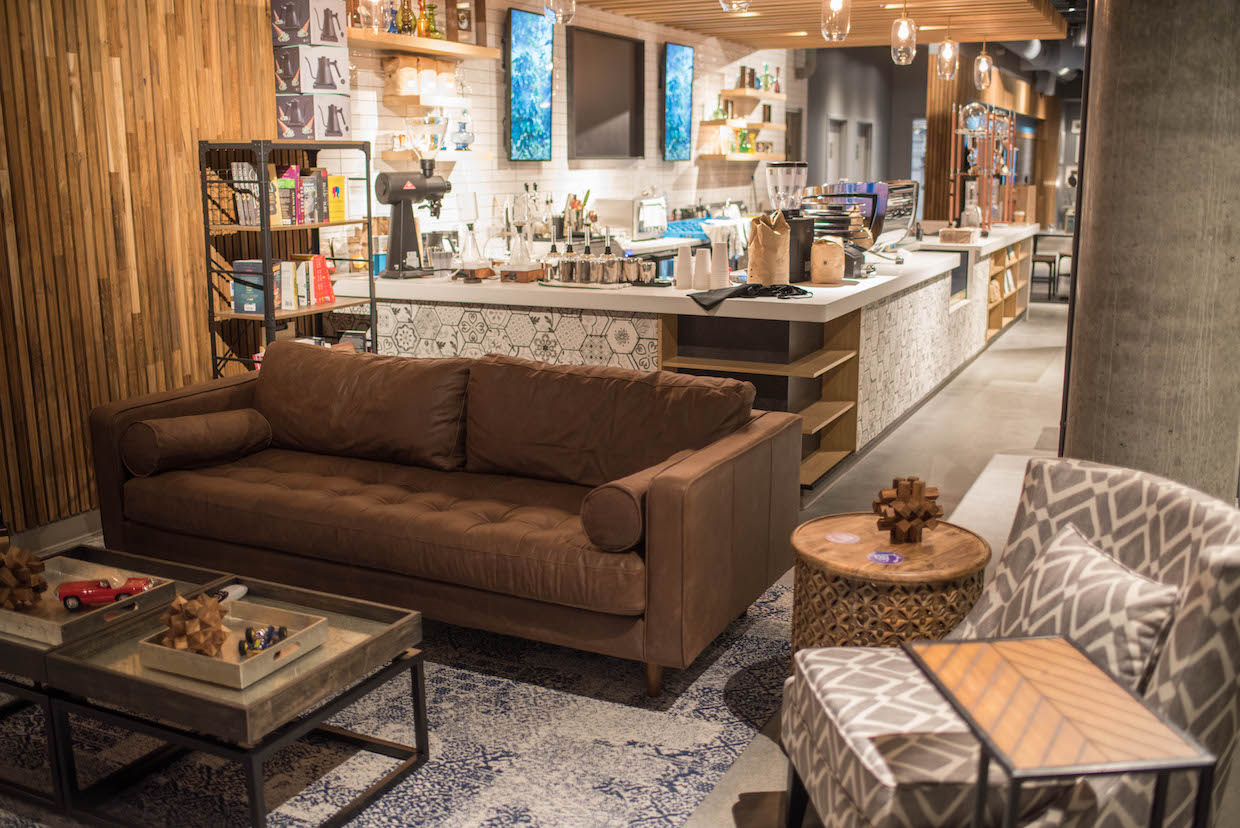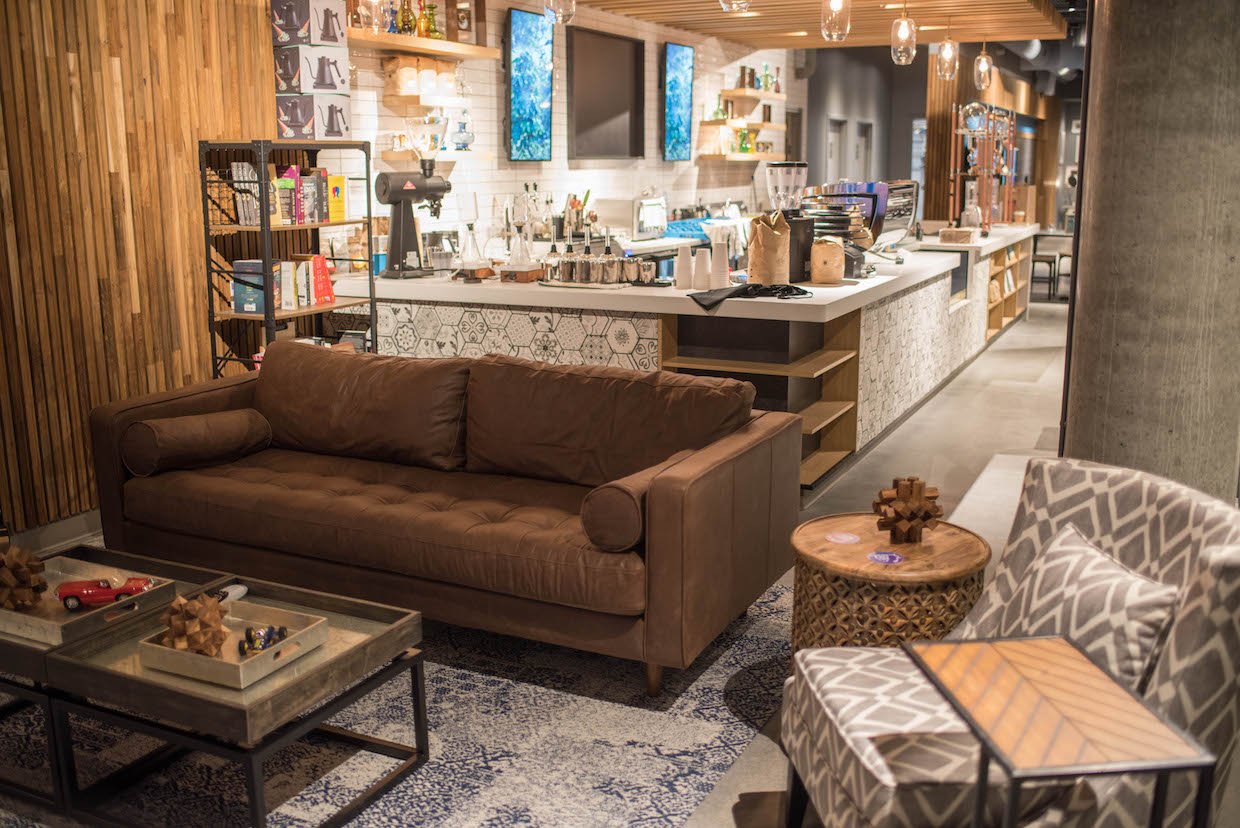 "The Lounge is more about an experience than it is about retail," said Jeff Bradley, West Region President at AT&T. "It's a collection of services unlike anything else in our industry — it's designed to change the way we engage with consumers."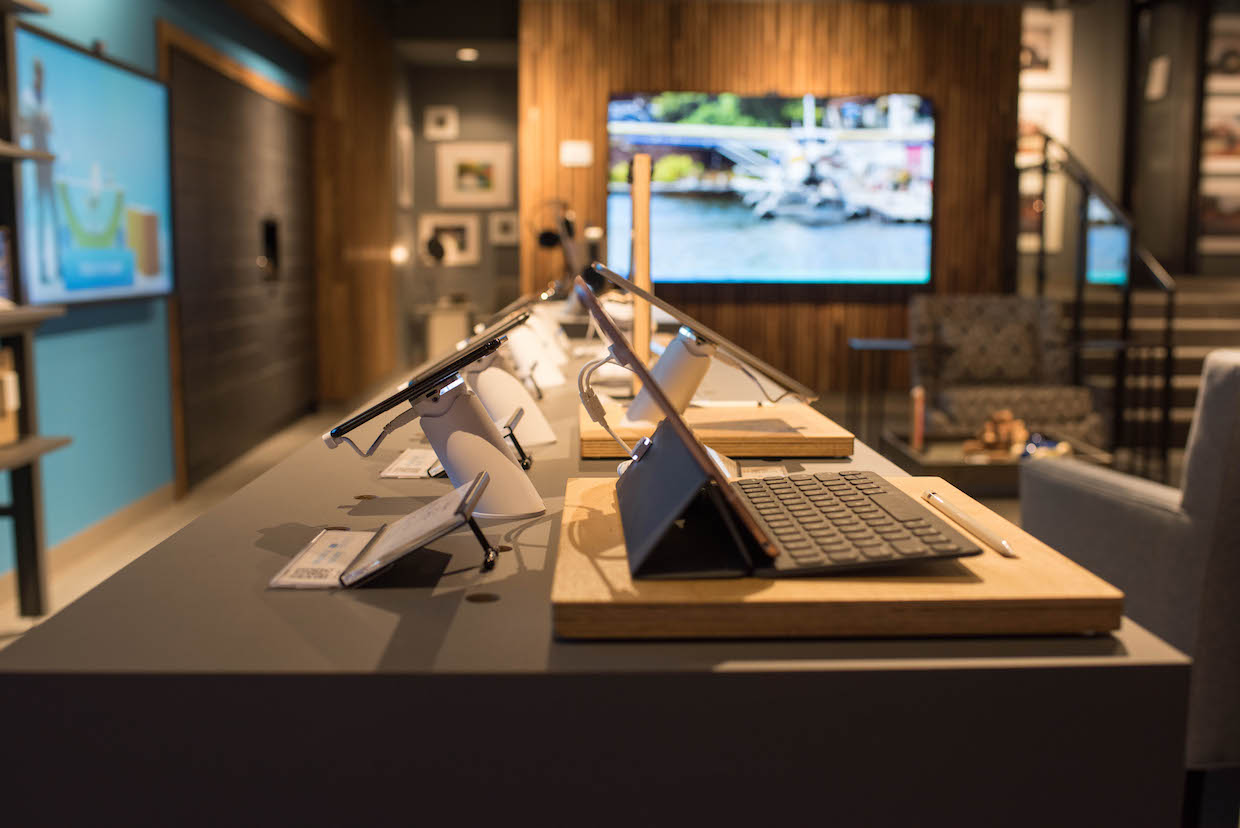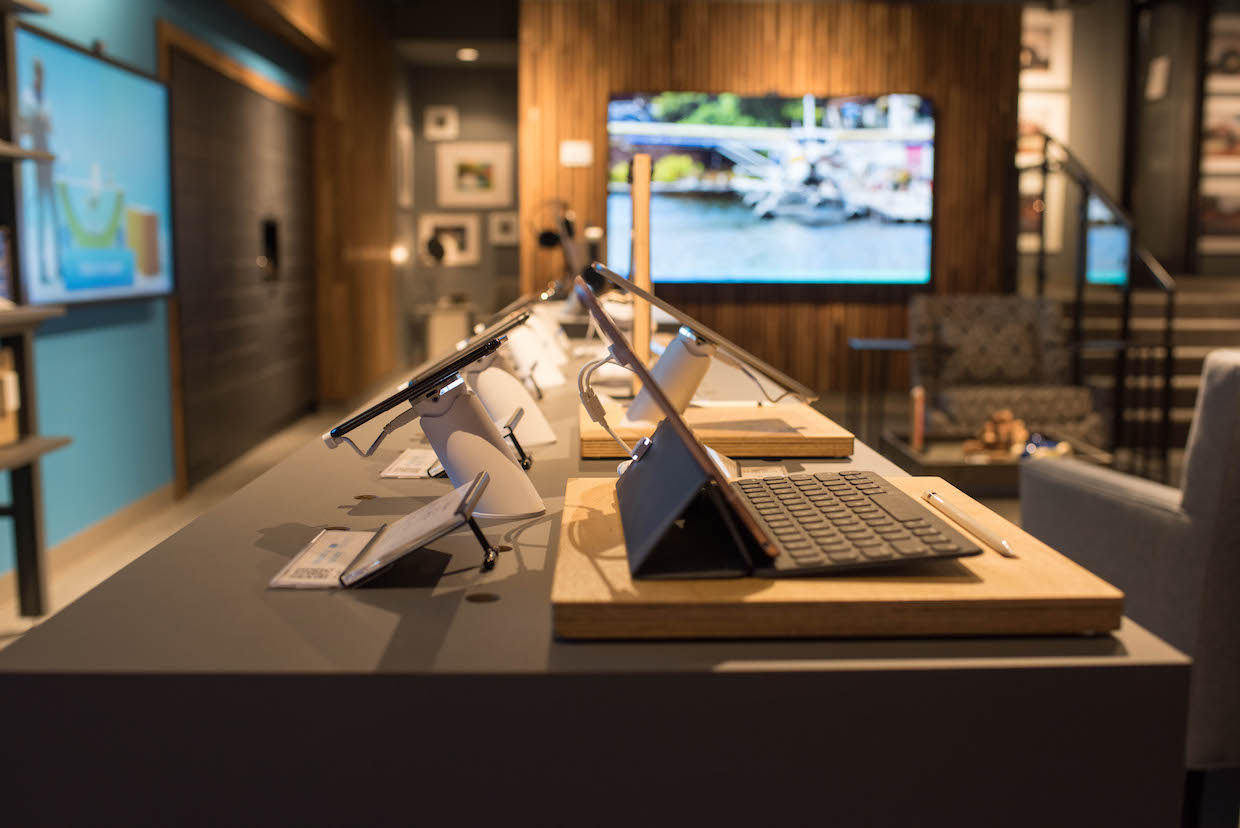 An innovative digital shopping experience will be unveiled at the new location, as well. Guests will be able to peruse a digital catalog from a large screen or their personal device, then pick up their new AT&T purchases from secure lockers within the space. Additionally, a custom app will allow customers to order and pay for coffee and food from Ada's, listen to programming shown on a large high-definition TV screen, search for upcoming events at The Lounge, or learn more about making coffee.
Or, you can just show up and drink whatever Cole recommends.
The Lounge is now open at 802 E Thomas Street in Seattle. 
Lily Kubota
Lily Kubota is the managing editor and digital content manager for Roast Magazine. She is based in Southern California.