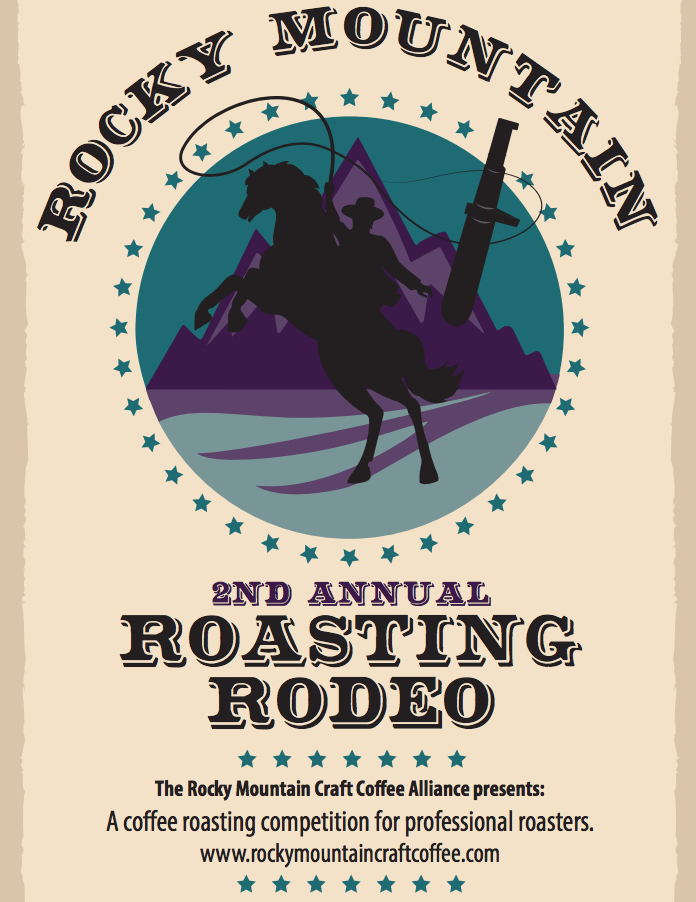 Following its inaugural run last year, the Rocky Mountain Roasting Rodeo is returning for year two in Colorado with more than two dozen roasting competitors throwing their hats into the ring.
In this case, the ring is actually Copper Door Coffee Roasters (profiled by DCN here) in Denver, where the roasting competition will culminate on Sunday, Oct. 14, from noon to 4 p.m., with roast presentations, winners announcements, and a public party (tickets for competitors are sold out).
In the style of a U.S. Coffee Championships roasting competition, the event was designed by longtime Colorado-based roasting professionals Bob Goldman and Copper Door Founder Hannah Ulbrich.
"I was hit with the desire to do something local after the 2016 Expo in Seattle — great event but it always seemed that the roasters were the ugly stepchildren of the competition room," Goldman, who's been roasting at Allegro Coffee Company for more than 16 years, told DCN. "Roasters usually don't seek out the spotlight, so I wanted to create an event that put the spotlight on them."
Following a fortuitous Uber ride with Ulbrich at that same event — she was, at the time, the chair of the Rocky Mountain Craft Coffee Alliance board — and the Rodeo was calved, if you will.
Said Goldman, "Our goal was to make a local event in the style of [the] Coffee Champs, but to highlight the quality of roasters that we have in the region."
This year's competition structure more accurately resembles the World Coffee Roasting Championship, with slightly less emphasis on the verbal presentation. Competing roasters have been given 20 pounds of the same green coffee, and they'll be submitting their competition roasts on Oct. 13. Along with the coffee, competitors will submit a written plan, then be judged on how closely the finished product matches the plan. Judges will include roasting and green coffee professionals.
For as much as roasting professionals seem to prize these kinds of networking and educational opportunities, you don't tend to see nearly as many of them as you do, say, latte art throwdowns.
"From what we've heard, this event is extremely popular. I'm not sure why you don't see more of them except that the perception is that they are difficult to pull off," Goldman said. "It's not rocket science. All you need is a couple of dedicated people like Hannah and myself along with family and more volunteer support, and you can make yourself a Roasting Rodeo. I should mention that none of it would have been possible without the support of our sponsors."
In the end, Goldman and the other volunteers are taking a "rising tide lifts all ships" approach to the competition. Or, in this case, perhaps its more like "the joining of tectonic forces raises all peaks."
"I think our main goal is to make this an open competition where we all learn from each other and build community," Goldman said. "Yeah we all compete for the same clients but that doesn't mean we can't cooperate."
Nick Brown
Nick Brown is the editor of Daily Coffee News by Roast Magazine.