Denver's Cooper Door Coffee Roasters has opened a second café, including a custom-colored new Diedrich IR-12 roaster affectionately named Cecilia that stands in full view of guests.
"We were up to roasting 30 hours a week," Copper Door owner Hannah Ulbrich recently told Daily Coffee News. "All of the roasting that could be done in 30 hours can now be done in 10. It gives us a lot more room to expand."
Ulbrich has owned Copper Door since 2014, making it the first and only 100 percent female-owned roastery in the city. She took over the wholesale roasting business from her neighbor Sinjin Eberle, who founded the coffee company in 2006. At first, Ulbrich ran production out of the garage and basement of her home. Then, in late 2014, she ran a successful $10,000 Kickstarter campaign and opened her first cafe in a strip mall in Denver's Montclair neighborhood. 
Following sustained success, Copper Door's elegant second shop and expanded production roastery opened at The Yard on Santa Fe in Denver's Art District last month. It's a major feat for Copper Door and its owner Ulbrich, who when she came into coffee three years ago wasn't aware that female owners are vastly outnumbered by their male peers in the coffee roasting business. 
"I didn't know it when I started," she said. "I came from a teaching background and I was a barista for years, which is also a primarily female profession. It was weird for me to step into the role of owner/roaster and then find out that there were significantly fewer women who are doing it."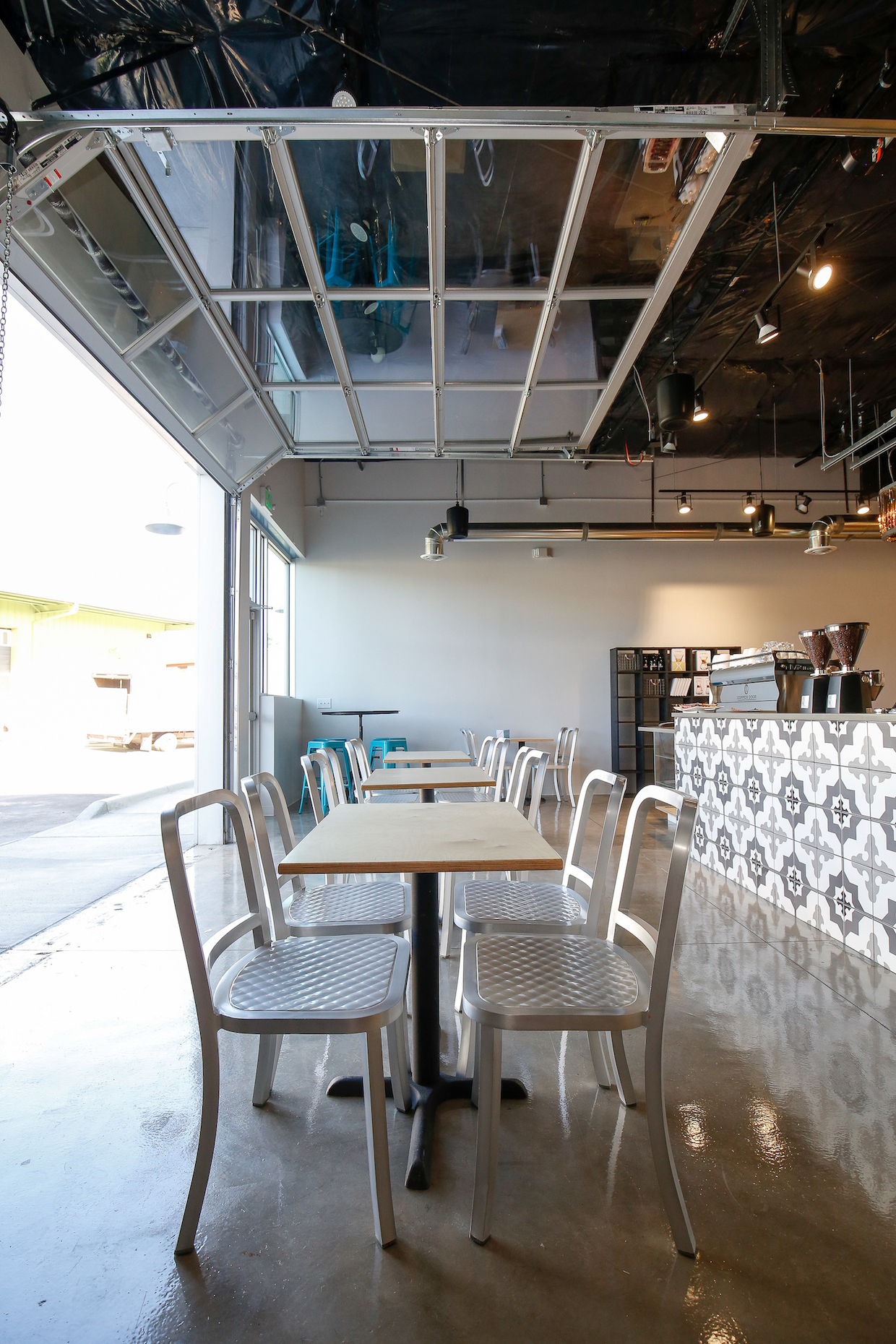 Ulbrich and designer Erin Lindstrom led the interior design of the café, where a bold tile pattern wraps around the base of the three-sided rectangular bar in the middle of what was a previously unoccupied retail space. On one side of the bar are large community tables, while the entryway side features smaller-profile tables between the order counter and a large garage door that allows in abundant natural light. 
The high side of the bar looks out to the new roastery, where the IR-12 replaces a beloved but overworked 3-kilo machine made by US Roaster Corp. Head Roaster Nikol Werner has been helping to lead the adjustment between the two machines, attempting to match ongoing roast profiles through various analysis tools.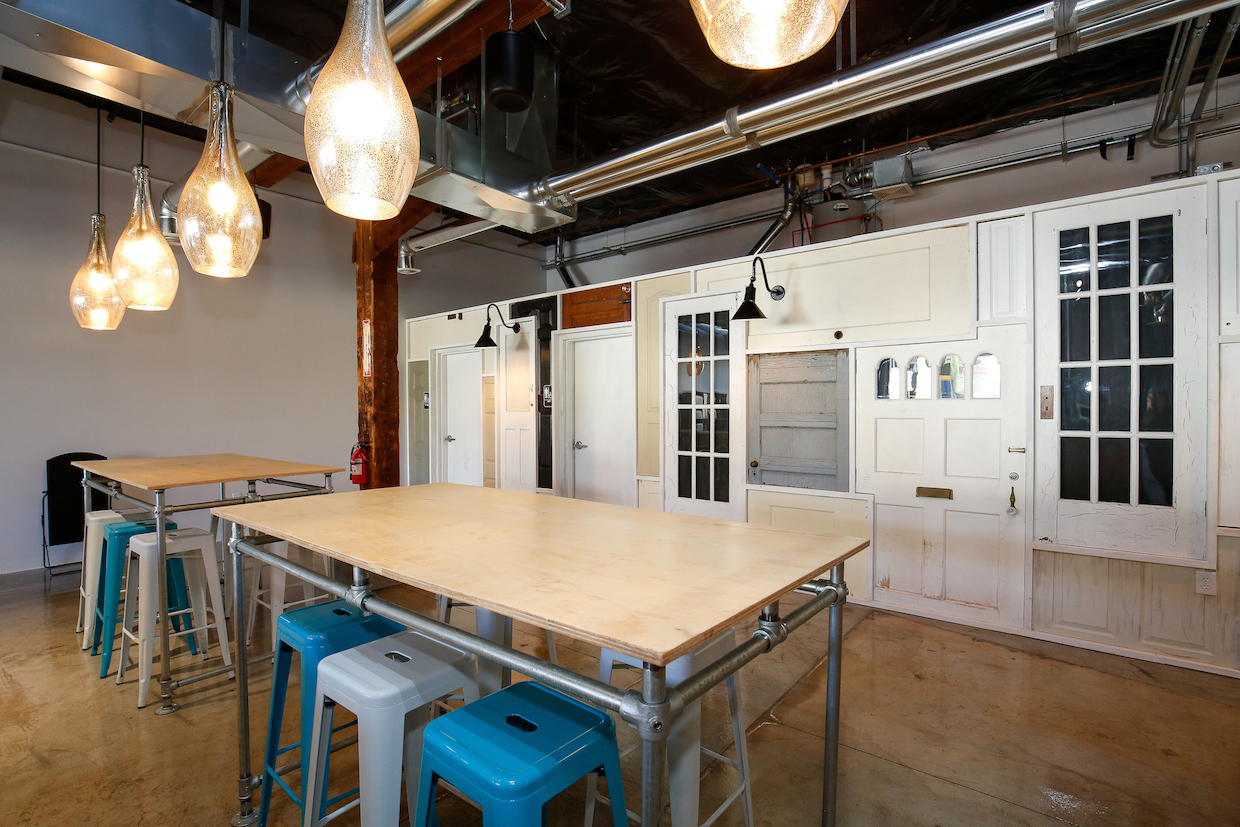 "You get about where the flavor profile is. It wasn't too difficult after that, adjusting the profile slightly to make it better," Werner said. "We just wanted deeper flavors. We knew we had good products, but we also knew we had an old roaster. Giving our same beans a brand new life on this roaster has been really exciting. It's validating."
Copper Door sources green coffee primarily from Atlas Coffee Importers and Cafe Imports. The team doesn't seek any particular flavor profile, preferring instead to serve a wide range of single-origins and blends, always ensuring that something accessible is on offer. Said Werner, "Our spectrum is very well-rounded."
One of the roastery's blends is the Shady Lady, formulated specifically for cold brew, either for home brewers buying the beans in bulk or for Copper Door's own bottled cold brew production.
"It has these deep layers," Werner said of the cold brew. "It's nice and woodsy from the Sumatra. It's chocolatey from the Colombia and it's got a pop of fruity juiciness from our (Ethiopian) Yirgacheffe, to make it just a really refreshing cold brew."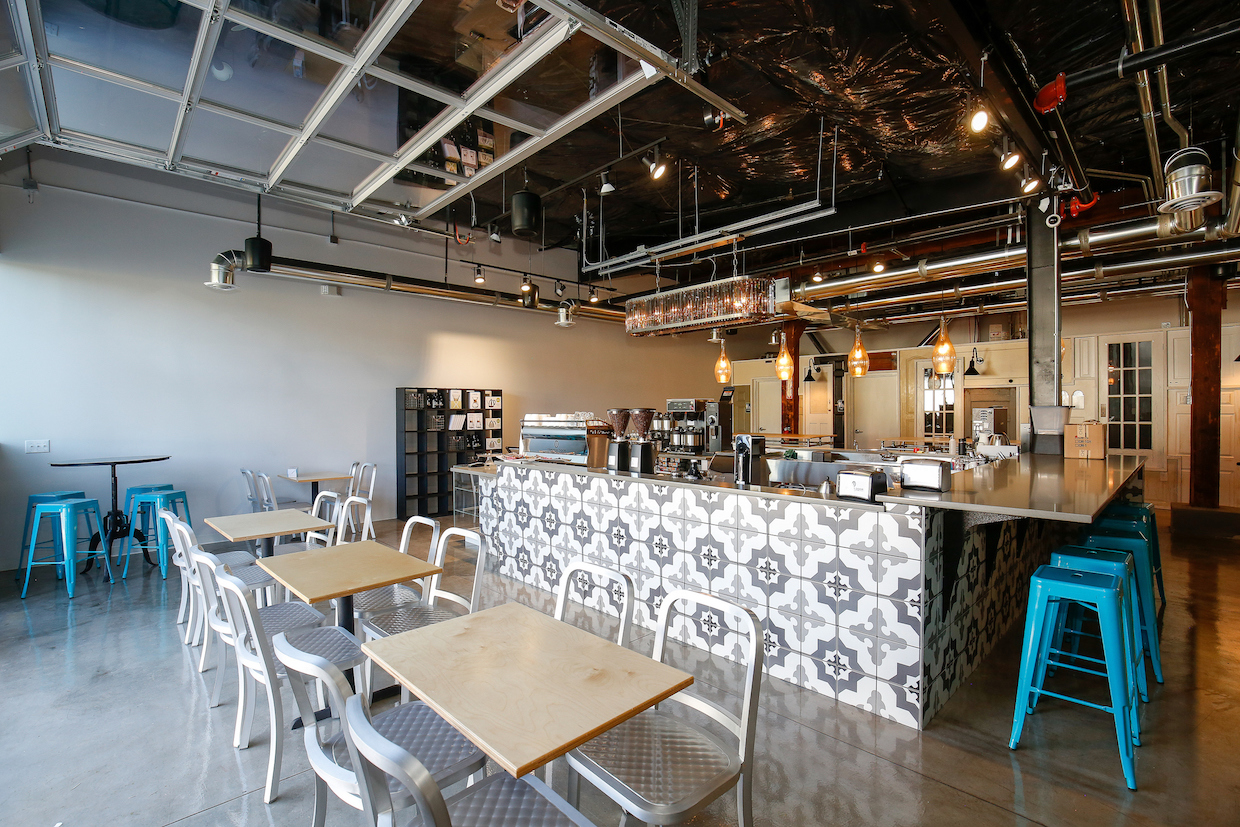 The new café offers various manual brew preparations, including Aeropress and Chemex, along with 6-ounce cappuccinos, 4-ounce cortados, brewed tea and spiced chai. It stocks specialty syrups made by Backyard Soda Co. in Denver. Ulbrich raved about their lemon rosemary and lime basil syrups.
The larger roaster, meanwhile, has allowed Copper door to meet the increased demand created by a second café along with wholesale accounts, while creating potential for more Copper Door locations down the line. Werner said she's been thoroughly enjoying learning to "drive" the new IR-12, citing berry flavor nuances in two different Ethiopian naturals currently in stock that previously may not have been as apparent.
"With this roaster, you can get the nuance out of them even if you put them side by side," Werner said. "If you can imagine a stick shift and an automatic, I upgraded to a stick shift."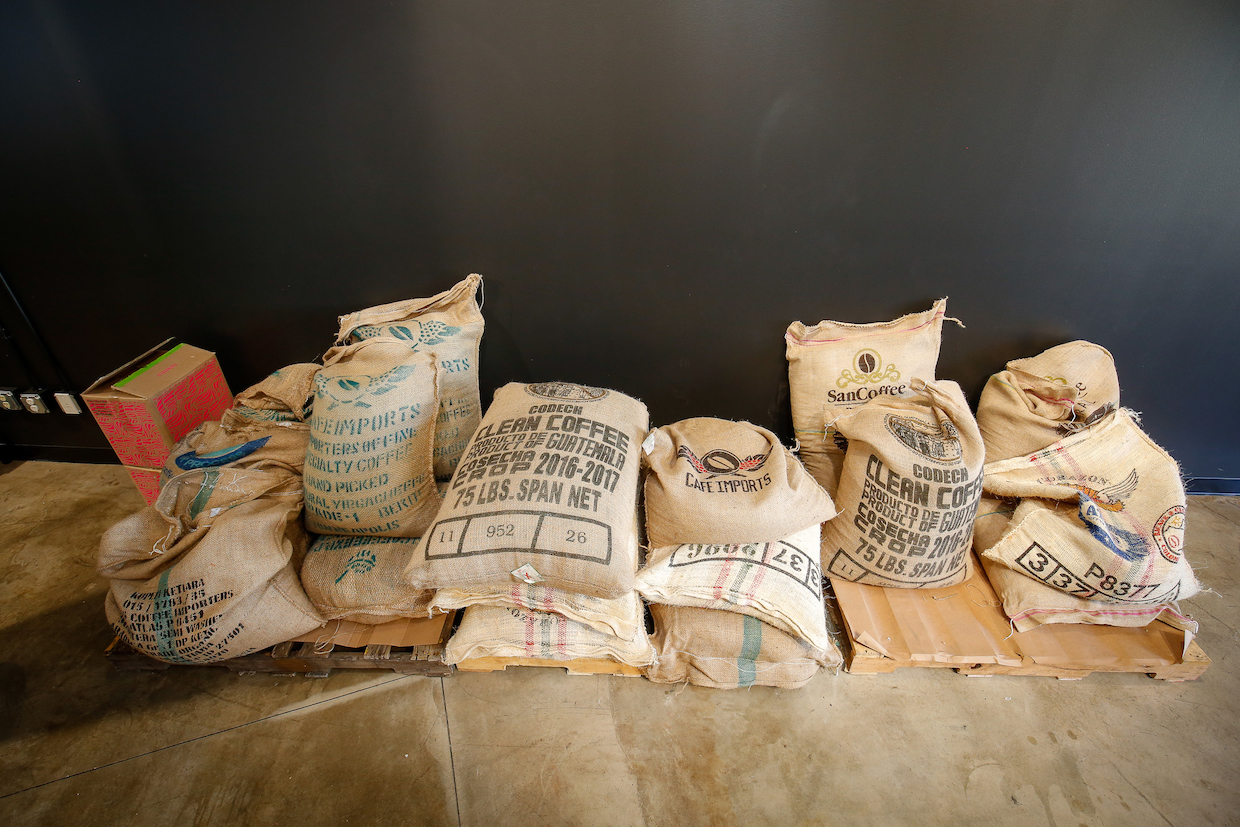 Copper Door Coffee Roasters is now open at 900 W. 1st Avenue #180 in Denver, Colorado
Lindsay Christians
Lindsay Christians (@LindsayC608) is a full-time food and arts journalist for The Capital Times in Madison, Wisconsin. She is the host of a weekly food podcast called The Corner Table.