In order to get the fullest experience from the exhibits in a museum or gallery, it's ideal to stroll along with a docent, or a guide as we more commonly say in the U.S. — someone who pauses to share info and insight into the curiosities on display. Now serving patrons in the Sweet Auburn neighborhood of Atlanta, Docent Coffee aims to do the same, both for coffee and for art.
Docent's product line is like a gallery in itself, with works of art by local artists adorning each coffee bag. On the company's website, the page for each coffee links to another full page devoted to background on the artist whose work appears. Docent Coffee Co-Owner and Roastmaster Nolan Hall said the website is still a work in progress, and will soon devote equal attention to the farmers behind each coffee.
"We are currently still fleshing it out," said Hall. "We plan on including quite an extensive section on the farms we source from, including the personal relationship we have with our Colombian farm/farmer, brewing techniques, and 'musings' from our roastmaster, artists we work with, and others."
A limited number of bags is printed for each piece of art, and if the coffee outlasts the bags, a new work of art by another artist is featured. Hall likened the packaging concept to that of a limited edition series of art prints. Docent also puts on group shows for each new run of bags and the associated group of artists.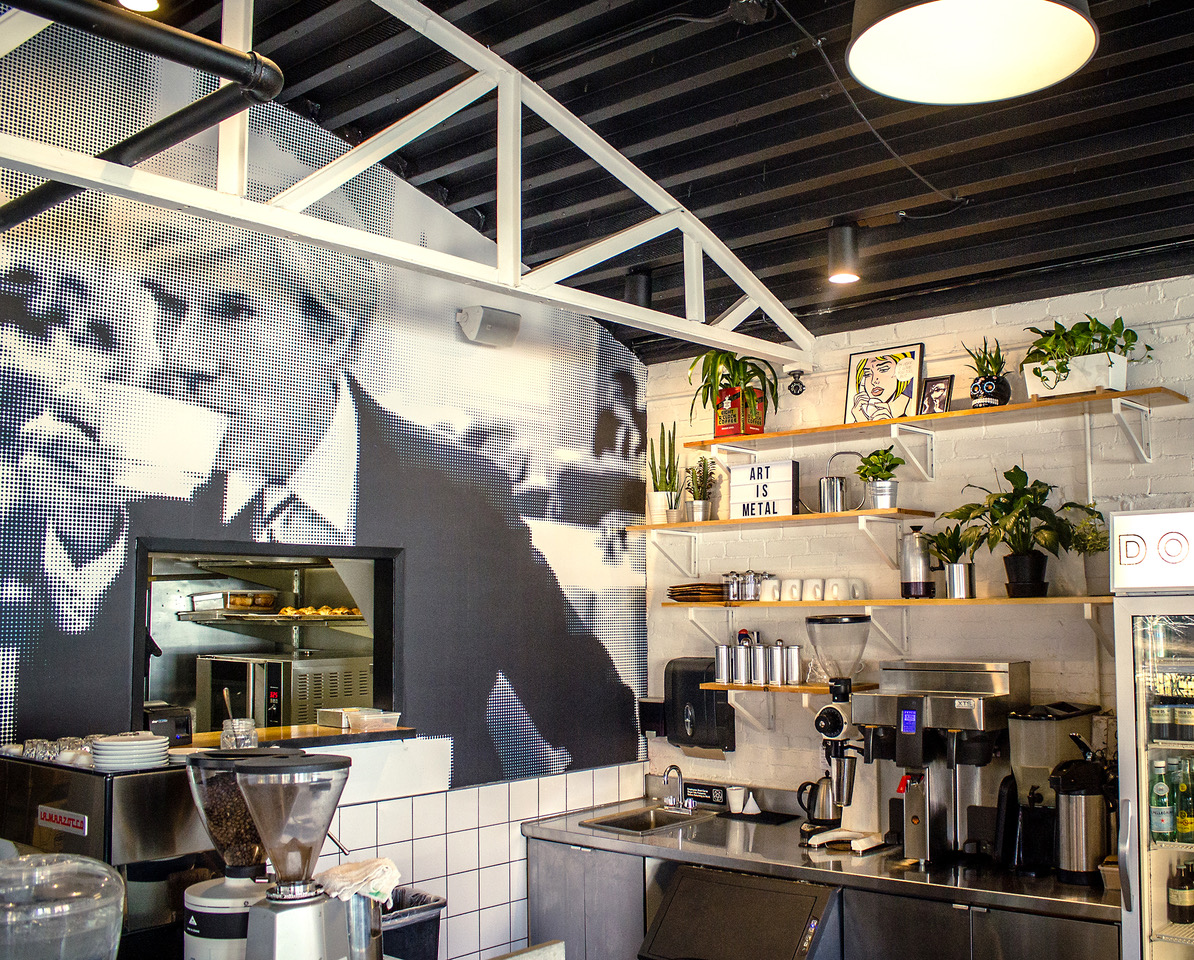 The concept was created by another Docent ownership partner who prefers to remain anonymous, and whose background is squarely in the arts. Hall said Docent's mystery artist partner's career spans more than two prolific decades of success both in fine art and in street art, and as such he does not want his own name recognition to overshadow either the coffee or the other artists involved.
"He wants, in his words, to 'let the coffee and the concept be the determinant of people's impression of us,'" said Hall. "He prefers to be a behind-the-scenes contributor, but is greatly involved in the branding and creative direction of the company."
Hall also said that everyone at Docent is involved in the curatorial process, including brainstorming for whimsical names that are sometimes a non sequitur to either the coffee or the art. Snarf Snarf, for example, is a Ugandan coffee currently packaged in artwork by Amelia Carley; and Miscreant, a coffee from Tanzania, is wrapped in art by Sarah Emerson.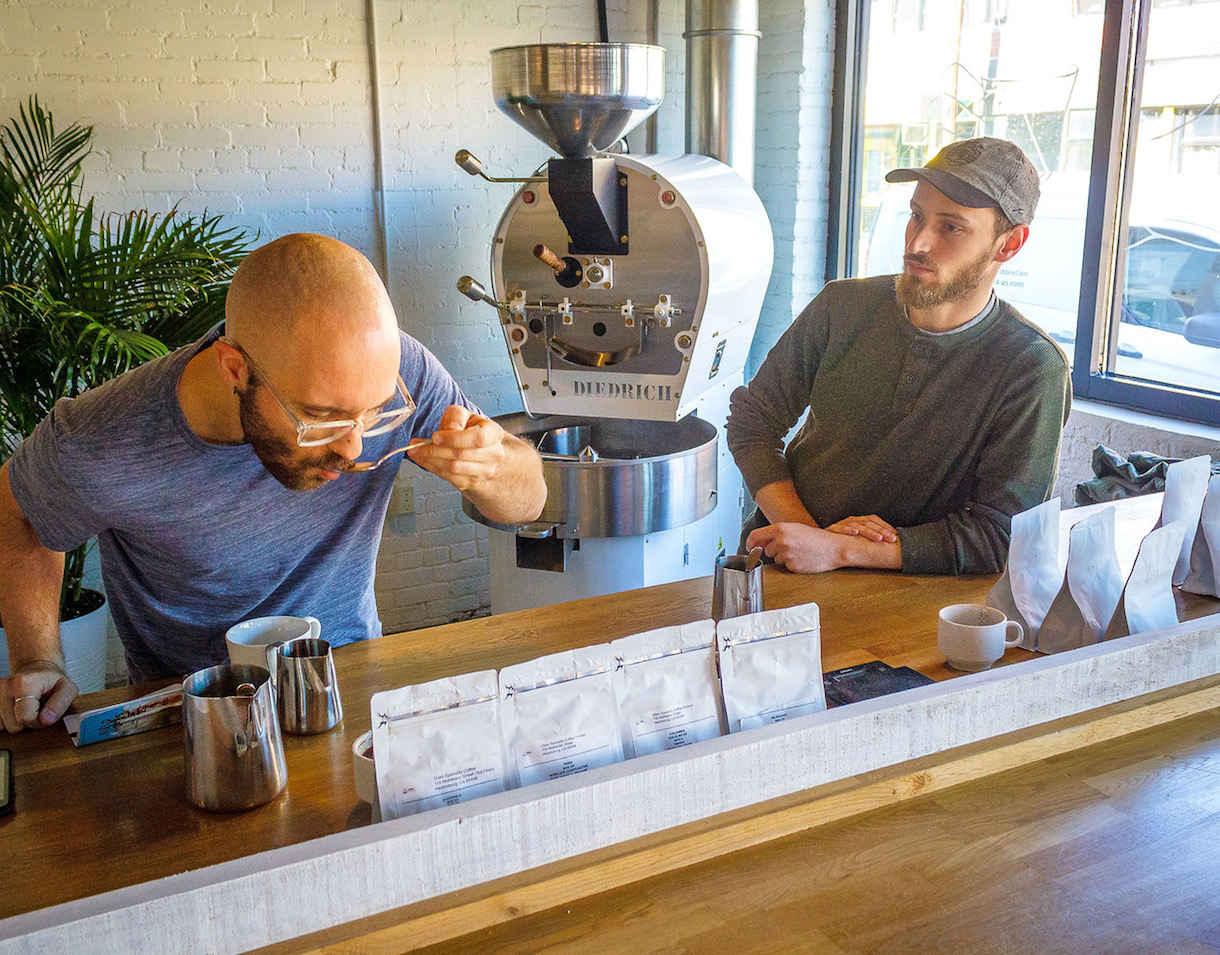 The idea is to avoid what Hall considers a tendency by the industry to rely on very literal origin-related names, or else tired, predictable puns and so forth, which collectively he thinks miss an opportunity for more fun and engagement with consumers.
"One of our mottos is 'Seriously good coffee, not taken too seriously,'" said Hall. "We try [to] convey this philosophy a little in our bag names."
Hall said about two thirds of Docent Coffee's recently opened 1,200-square-foot facility is snarfed up by roasting operations centered on the company's Diedrich IR-12 and a small kitchen for the in-house baking of croissants, muffins, sandwiches and sweets. A courtyard and rooftop deck add another 2,500 square feet for the enjoyment of drinks prepped on a La Marzocco Linea 2-group espresso machine paired with a Mahlkonig K30 grinder, and Fetco XTS batch brews ground by Mahlkonig EK43.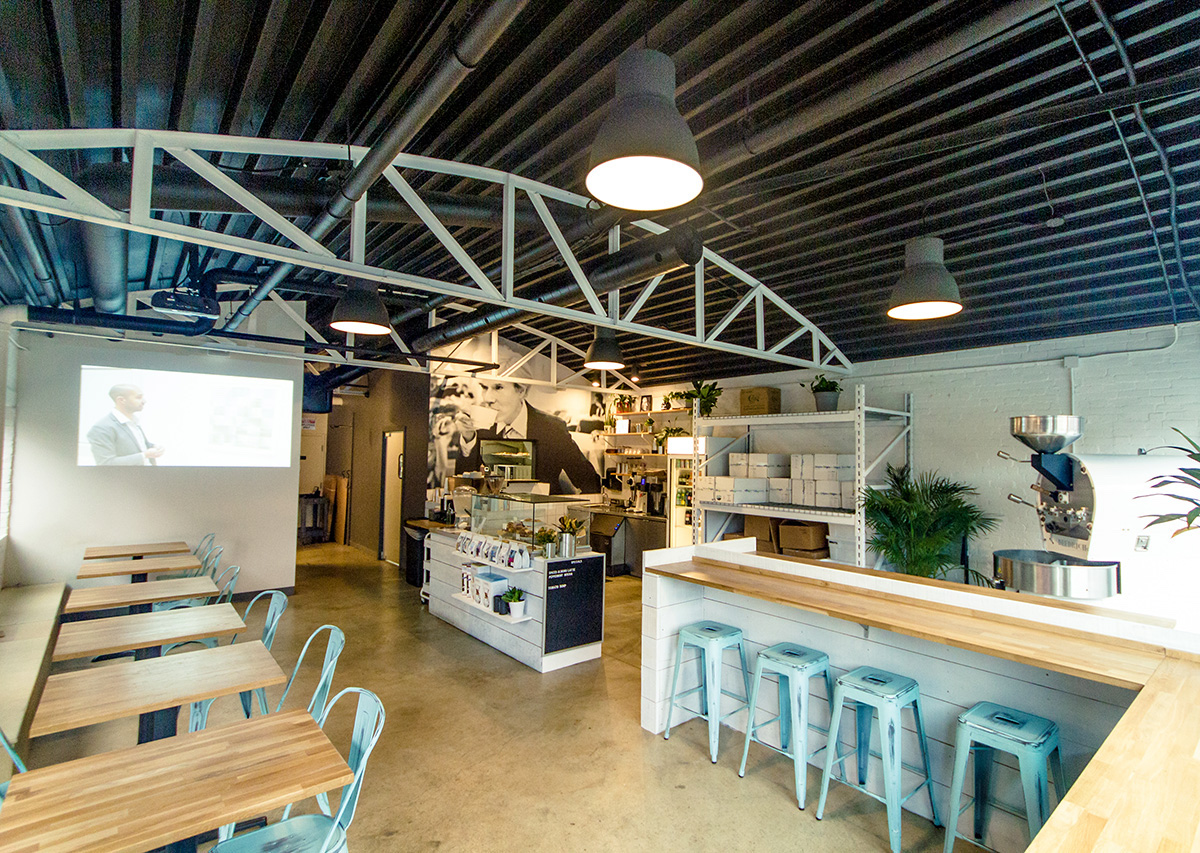 Docent is launching a new membership program for customers who wish to become a "Docent Patron." For either $50 per month or $550 per year, members receive unlimited regular-sized drinks as well as discounts on merch, whole beans, and special off-site events. Annual subscriptions also receive a free mug and one free bag of beans.
Meanwhile, as a regional distributor of Rishi Tea, the company also hopes to expand its wholesale business, structuring prices to appeal not only to specialty coffee purveyors, but also breakfast spots and cafes less accustomed to investing more in the quality of their beverage programs.
"We plan to continue to explore further retail opportunities/locations, but are mainly focused on developing more wholesale relationships with a varied array of different partners," said Hall. "We want specialty coffee and tea in more places, and more available to more people."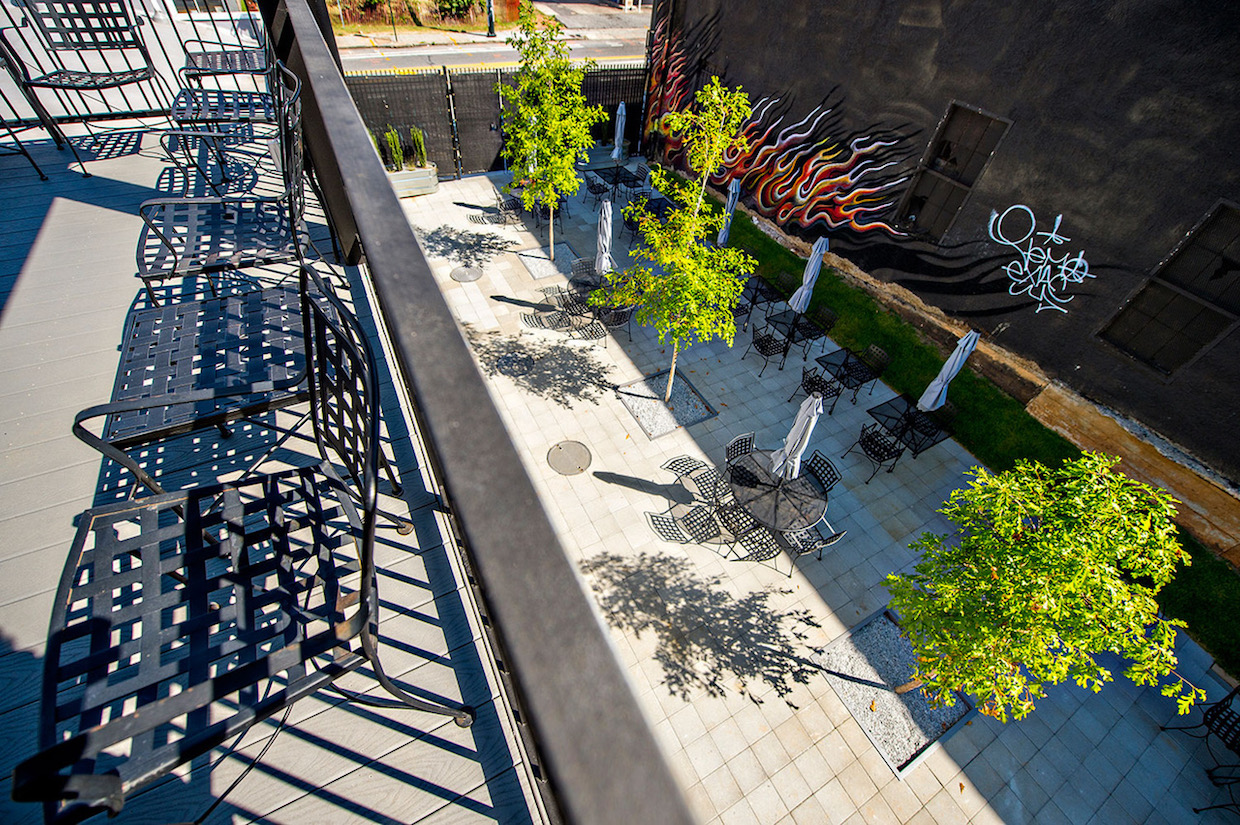 Docent Coffee is open now at 381 Edgewood Ave SE in Atlanta.
Howard Bryman
Howard Bryman is the associate editor of Daily Coffee News by Roast Magazine. He is based in Portland, Oregon.