The first retail cafe for Yakima, Washington-based roasting company MAK Daddy Coffee Roasters opened earlier this month the heart of downtown.
The MAK Daddy name is light years away from the 70's blaxploitation and '90s hip-hop references from which it inadvertently — in sitcom-like "dad" fashion — derives.
Owner and roaster Mark Shervey is the titular father in this equation, taking marquee pride in his real-life daughters Megan, Alyssa, and Kayla, whose names make up the acronym MAK.
"My wife Teresa isn't represented in the name, but none of this would have been possible without her," said Shervey. "Plus, she makes me look good."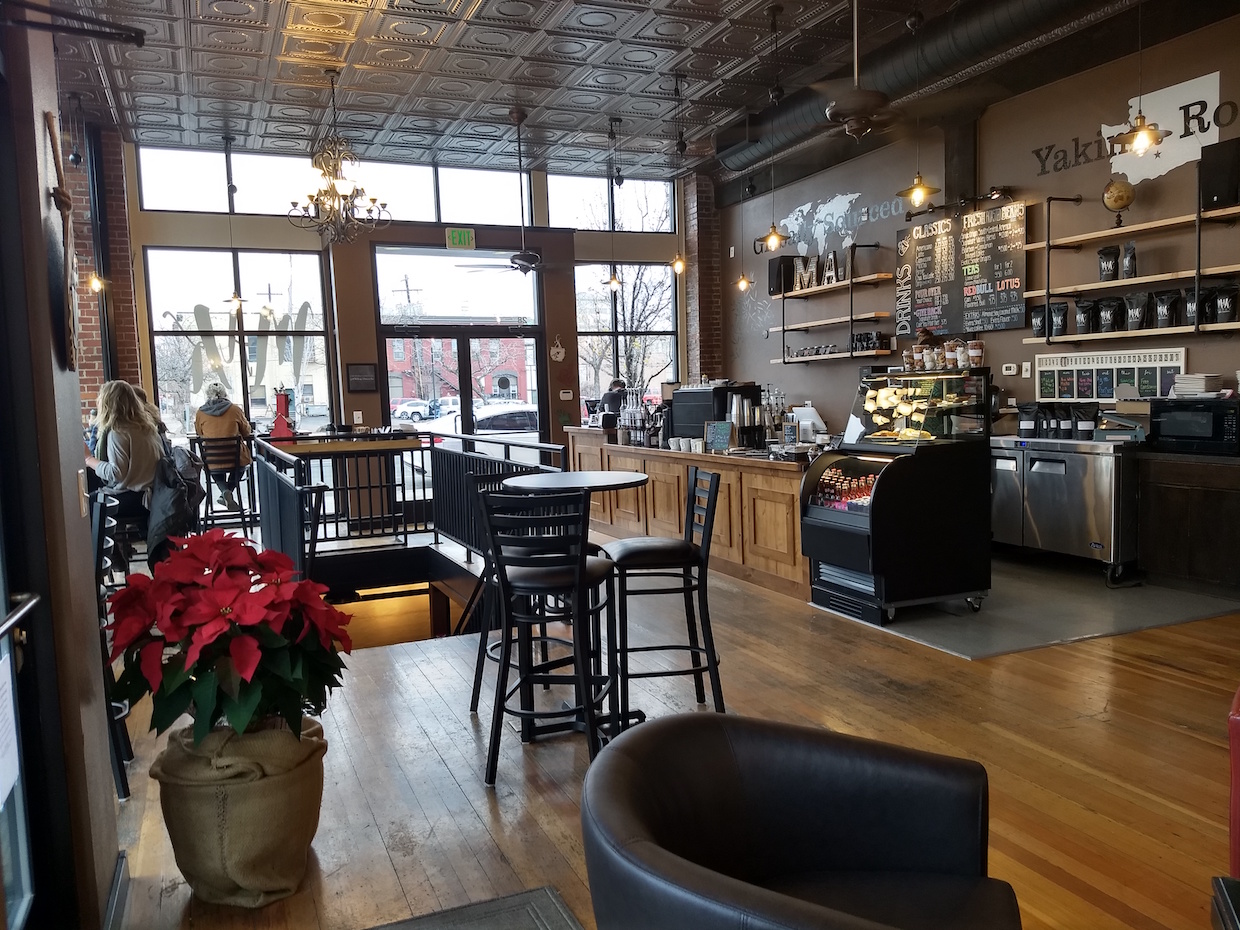 As with so many other dad-born shenanigans, the business idea was originally hatched over the backyard barbecue. Shervey's first roasts were in a drum over the grill, where the hobby quickly snowballed into the early stages of a new profession.
"I do not have any formal training, but years of trial and error have led to a solid foundation of roasting profiles I still use to this day," said Shervey. "As corny as it may sound, you develop a relationship with your roaster and the beans that you roast on a regular basis. Once you get the quirks and dynamics of your particular roaster down you can focus on the bean and it's various qualities. Some beans excel at dark roasts, others light. A few rare ones have some beautiful qualities all across the roast spectrum."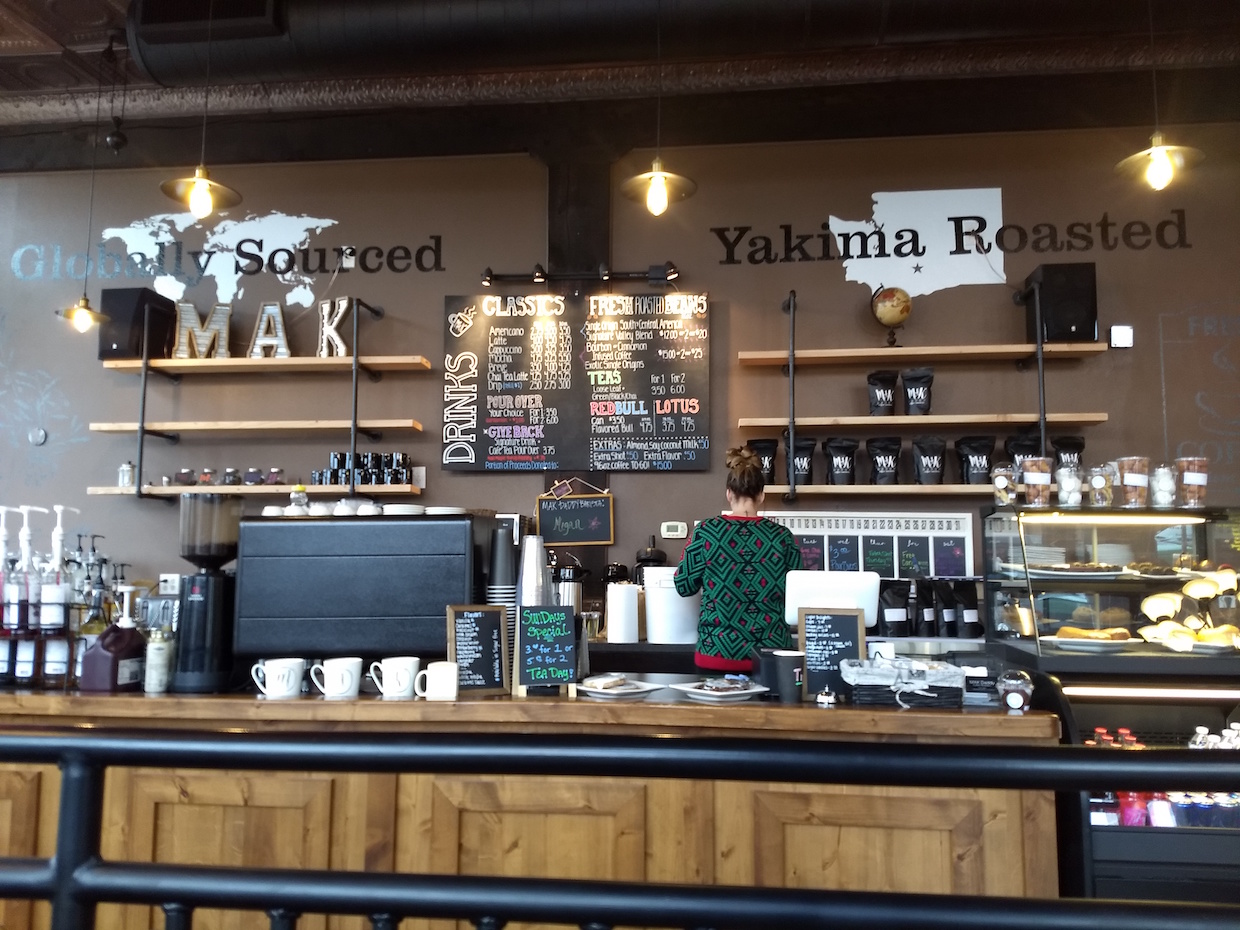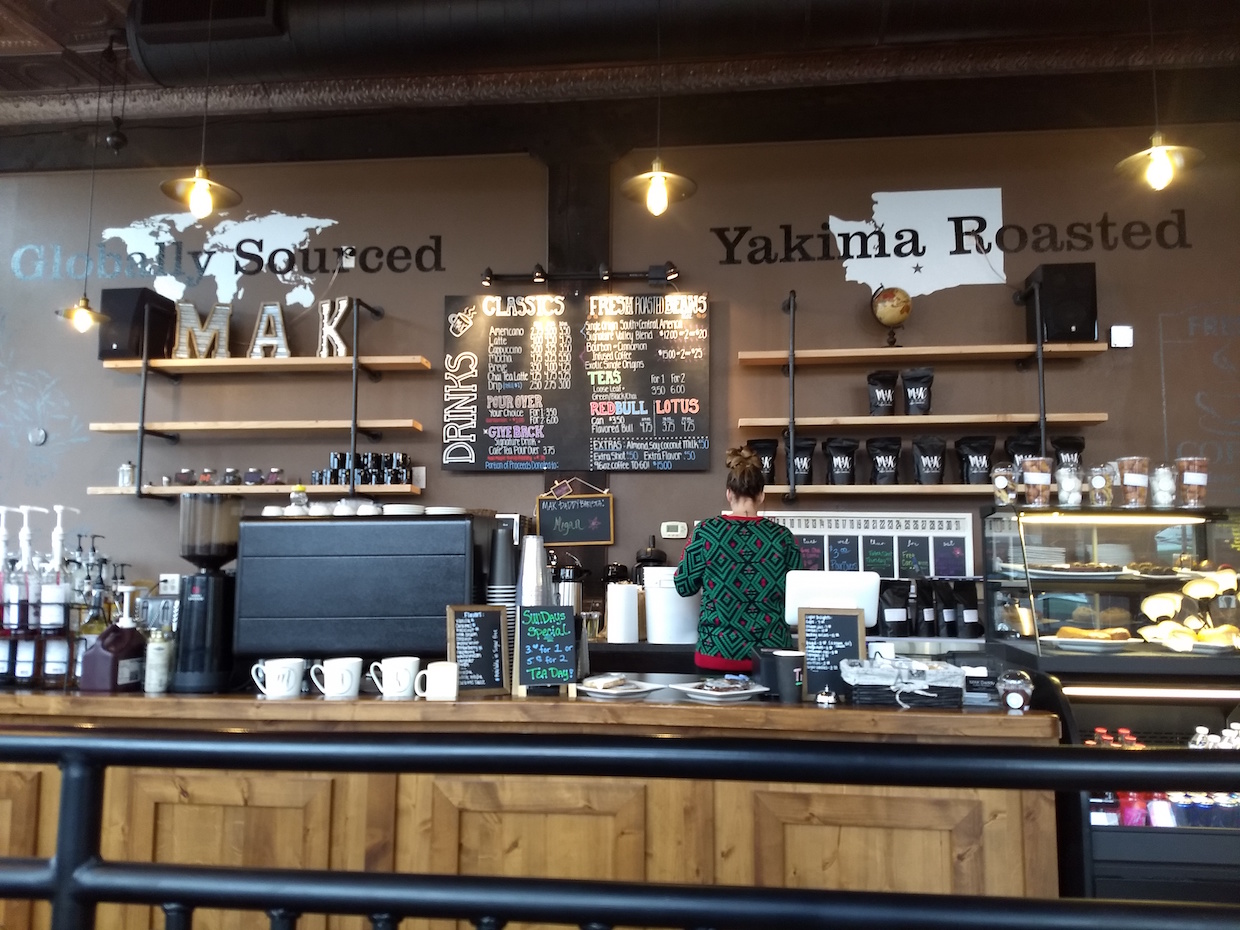 The building's 100-year-old original interior brick, wooden beams and original flooring provide for a kind of warm, timeless comfort to the cafe itself. Wood shelves supported by iron piping over soft lounge chairs by a heartwarming hearth under the vintage glow of clear Edison-style bulbs set a fatherly stage for the relaxed enjoyment of sturdy drinks made from coffees roasted by Shervey on the company's Ambex YM5 roaster.
"I'm a lighting freak, so I really like the lighting that the exposed bulbs offer," Shervey told DCN. "I also like that the floor to ceiling glass in conjunction with being located on a busy street corner offers a perfect place to people watch."
Shervey takes his greens down to various shades of brown in a roastery about three miles from the shop. Beans are sourced with help from importer Genuine Origin.
"They offer varieties that are a hit with my local customer base and they follow exemplary business practices in sourcing beans that I am proud to support," Shervey said.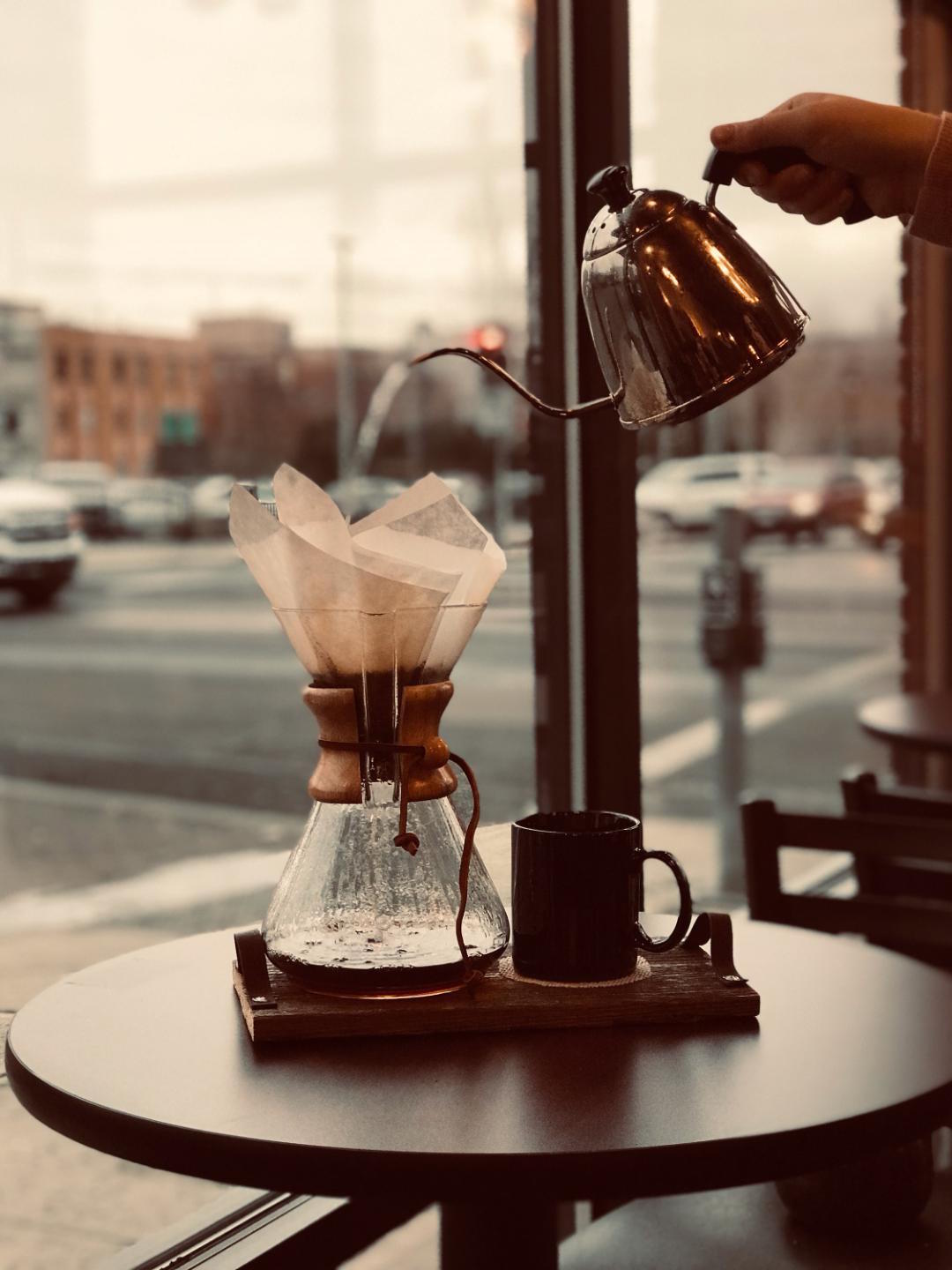 While baristas at the new shop will make the occasional drink on a refurbished La San Marco espresso machine, MAK Daddy mainly showcases its coffees through manual methods, including Hario single-cup and Chemex multi-cup brews, with French press options also available.
Said Shervey, "People really enjoy the pourover experience here, since nobody else in town offers this."
Now a bit more than two weeks out of the gate, Shervey said things are going well at the cafe, with some unexpected little proverbial fires that are to be expected with any new business.
"The fires are fewer, less frequent and may be considered just hot spots for now," said Shervey, who is open to the notion of an additional location in the long run in a nearby community if Yakima seems too small to sustain two MAK Daddys. In the more immediate stretch, MAK Daddy intends to ramp up its wholesale program, helping to revamp other businesses' coffee programs.
MAK Daddy is now open at 28 N. First Street in Yakima.
Howard Bryman
Howard Bryman is the associate editor of Daily Coffee News by Roast Magazine. He is based in Portland, Oregon.