Texas-based Houndstooth Coffee continues to expand its bite in the markets of Austin and Dallas, earlier this month opening a fourth Austin coffee bar that doubles as a creative cocktail spot.
The Rock Rose cafe on Austin's North side features large expanses of wood paneling and sleek gray and cream-colored surfaces contrasted by multi-colored rainbow tile display along the two walls that provide the backdrop for an integrated coffee and cocktail bar.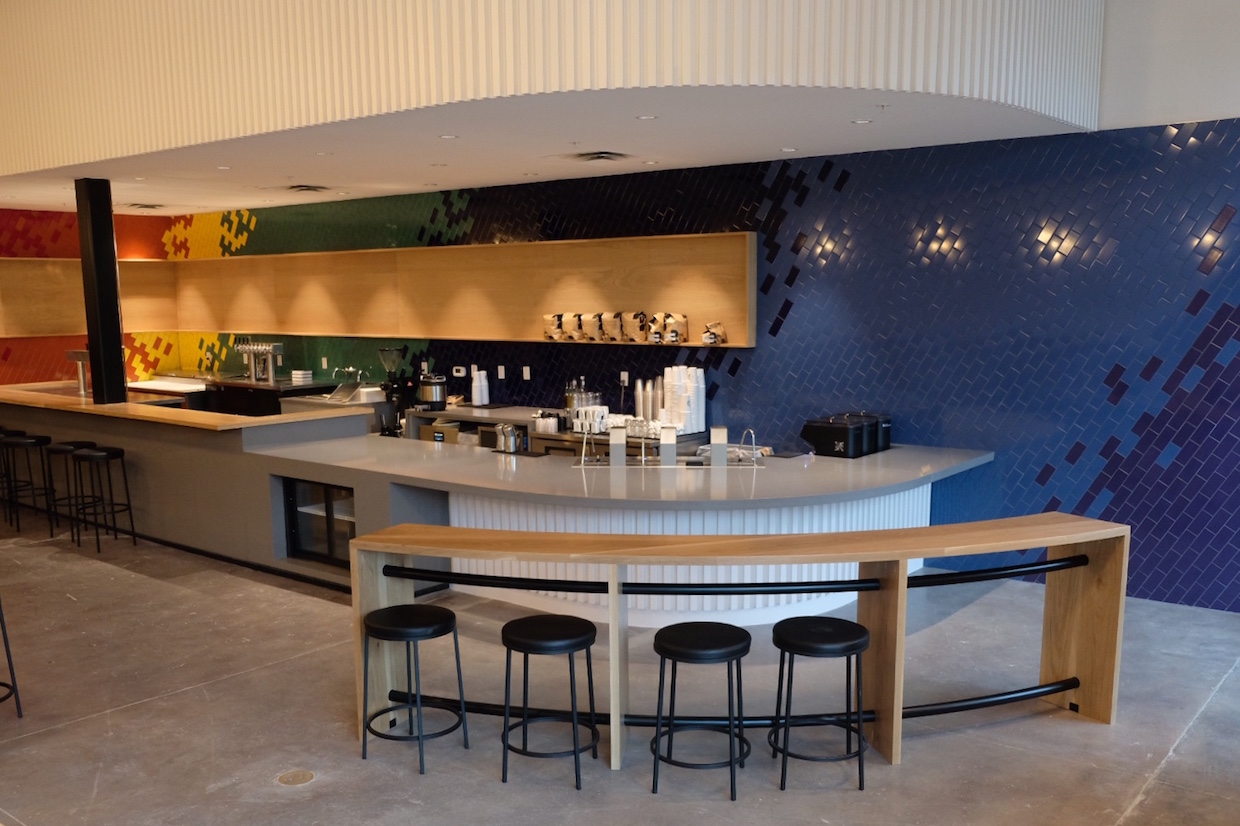 Like its East Austin cafe, which opened just shy of two years ago, the Rock Rose shop aims to eradicate the divide between daytime and nighttime expectations by offering Austin-made beers, wines and a selection of custom cocktails on tap. The cocktail program is informed by Houndstooth's sister brand in Dallas called Jettison, which is a full-on cocktail bar.
Flowing from the taps in North Austin will be a take on a margarita with mezcal and ginger-honey syrup called the Red Headed Oaxacan, as well as coffee-forward cocktails such as the BLVD (rye whiskey, Campari, Amaro and coffee vermouth), and the Red-Eyed Reviver (Rittenhouse rye, lemon, coffee vermouth, and Cocchi Americano).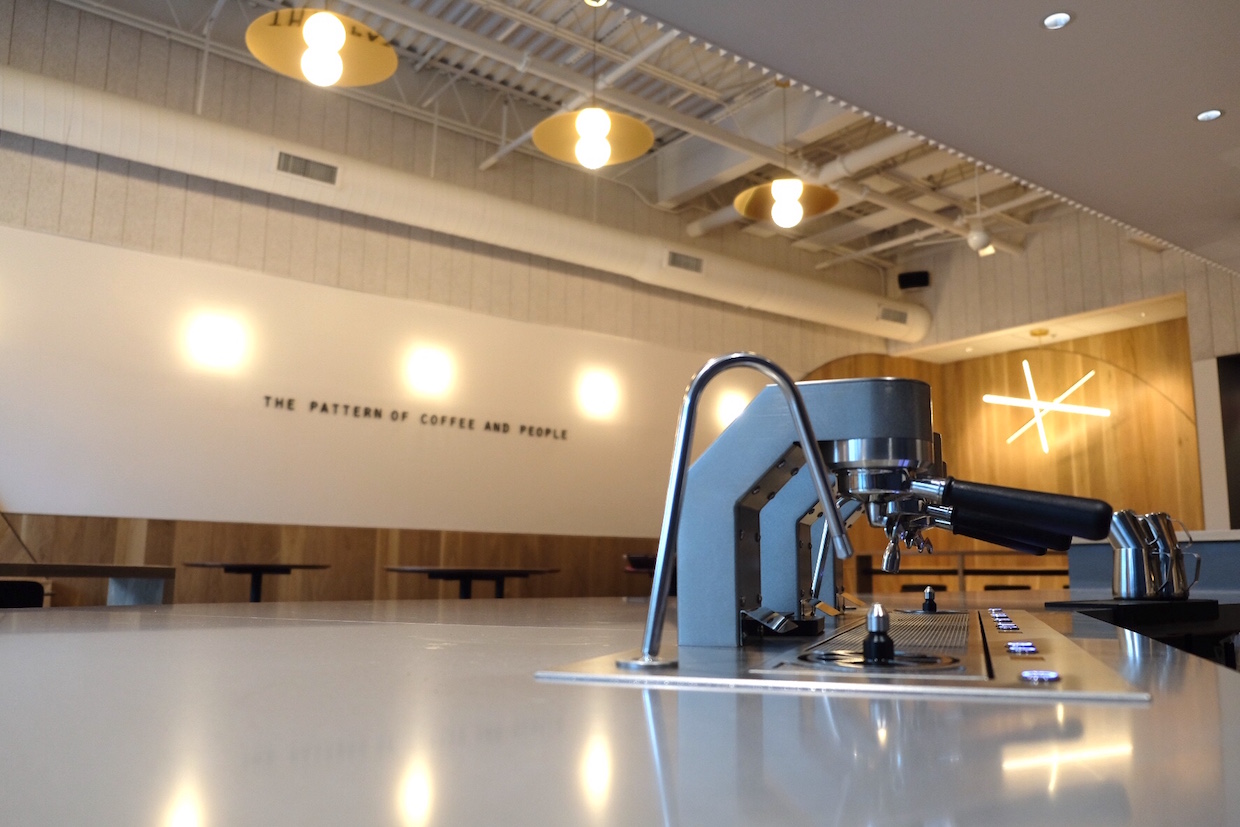 A three-headed Mavam under-counter espresso system is supported by Nuova Simonelli Mythos One grinders, while a Mahlkonig EK43 sets up batch brews.
In an announcement of the Dec. 8 opening, Houndstooth Founder and Owner Sean Henry noted numerous ways in which the interior design borrowed from concepts found in Houndstooth's six other Texas shops.
The integrated service counter (for coffee) and bar (for non-coffee like wine or cocktails), for example, was carried over from Houndstooth's East Austin bar, while the shop aims to provide a range of seating options for groups or individuals.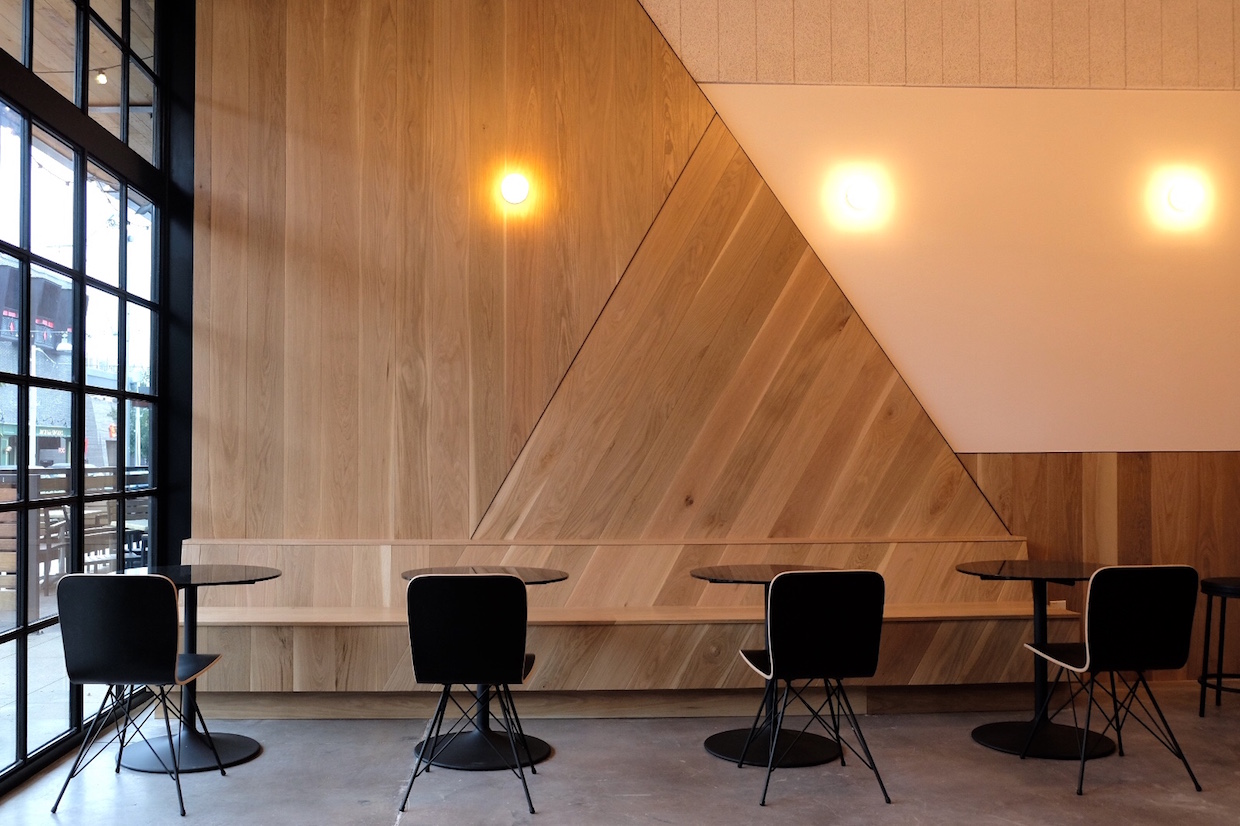 "As with all our previous locations, the new shop at Rock Rose provided both design challenges and opportunities," Henry said. "We saw similarities in layout with our first Dallas cafe on Henderson Ave., and were inspired to enliven the space with modern elements that quote and depart from what we've designed before."
Houndstooth Coffee's Rock Rose cafe is now open at 11501 Rock Rose Ave. in Austin, Texas.
Nick Brown
Nick Brown is the editor of Daily Coffee News by Roast Magazine.